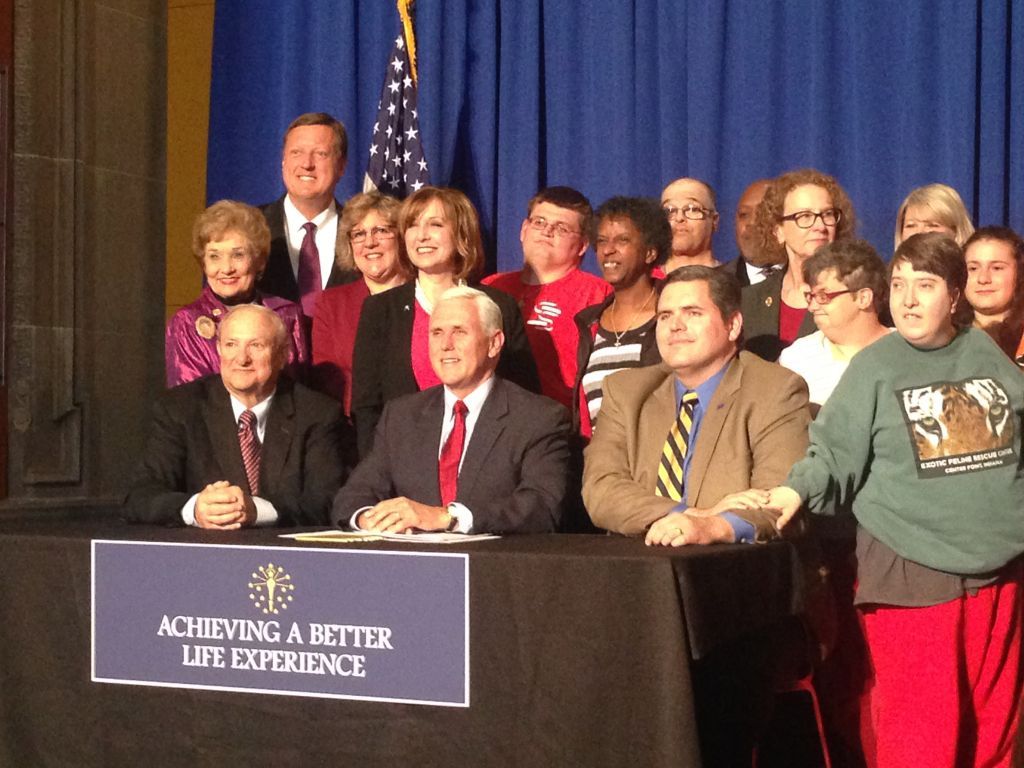 INDIANAPOLIS — Hoosiers who are blind or disabled soon will have a new option to save money for their current or future health and lifestyle expenses.
Gov. Mike Pence on Monday signed into law Senate Enrolled Act 11, sponsored by state Rep. Julie Olthoff, R-Crown Point, permitting disabled individuals to open tax-free Achieving a Better Life Experience, or ABLE, investment accounts.
Under the new law, family, friends and even strangers can deposit up to $14,000 a year on behalf of an account holder, which won't count against the $2,000 asset limit attached to most government support programs.
Beneficiaries then can spend their ABLE funds, as needed, for health care, housing, education, transportation, job training and other support services or programs.
Olthoff said she recognized the need for Indiana to join the more than 30 states offering the program, including Illinois, after she learned the federal government authorized the disability savings accounts.
"It's hugely exciting to see it signed and to meet some of the people that it's here to help," Olthoff said following the governor's signing ceremony in the Statehouse rotunda.
Republican State Treasurer Kelly Mitchell will administer the ABLE program. It is similar to the state's College Choice higher education savings plan that she also oversees.
"The ABLE Act will give Hoosiers with disabilities the tools to invest in a brighter future," Mitchell said. "We'll begin developing the structure of the program that will best serve Hoosiers."
The new law also was sponsored by state Sens. Ed Charbonneau, R-Valparaiso, and Lonnie Randolph, D-East Chicago; and state Rep. Bill Fine, R-Munster.