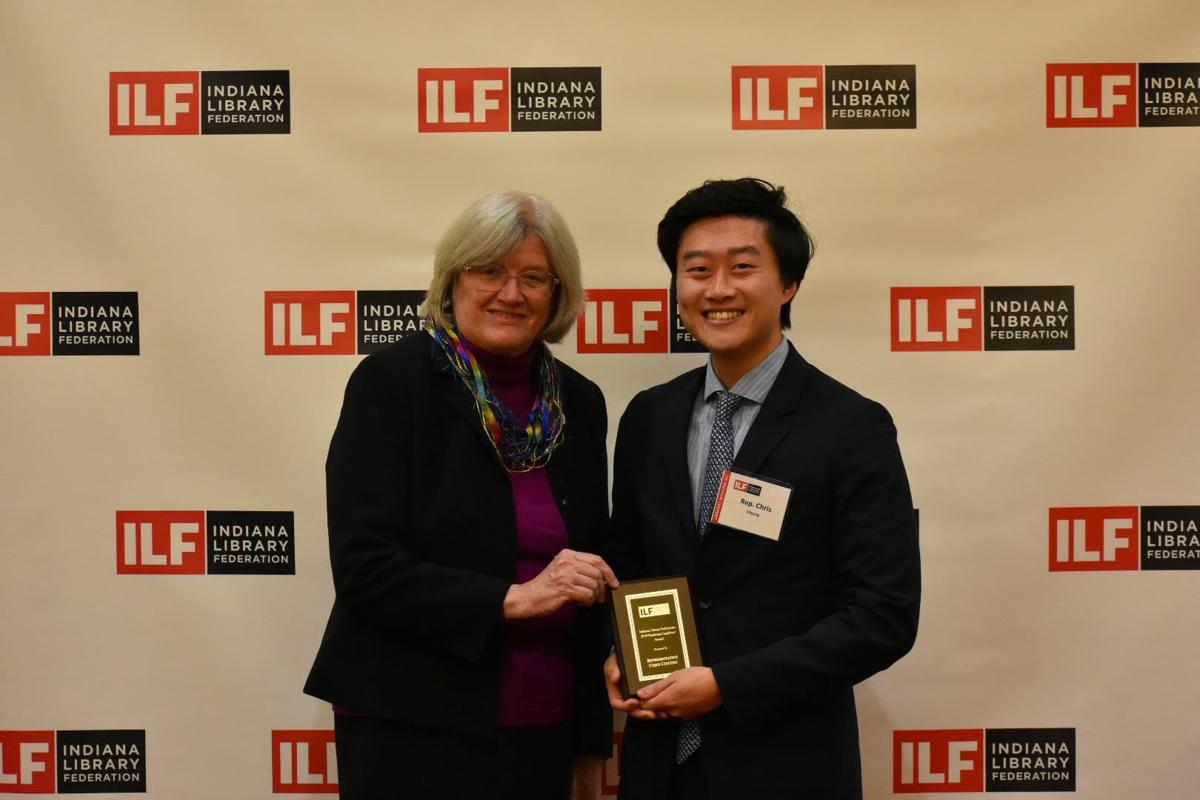 DYER — Hoosier librarians have checked out state Rep. Chris Chyung, D-Dyer, and they think he's just fine.
The Indiana Library Federation this month presented its Freshman Legislator Award to the first-year state representative for his efforts to prevent the Indiana House from imposing additional government control over library budgets.
Specifically, the federation said Chyung, a real estate investor, effectively used his financial analysis skills to help fellow lawmakers on the House Local Government Committee better understand the library budgeting process, as well as the importance of maintaining sufficient reserves for repairs and new construction.
At the Nov. 3 awards banquet in Indianapolis, Chyung talked about the importance of libraries and how community members frequently come together at libraries, including for town hall meetings.
He also recalled spending many hours studying at the Munster branch of the Lake County Public Library while he was a student in the Class of 2010 at Munster High School.