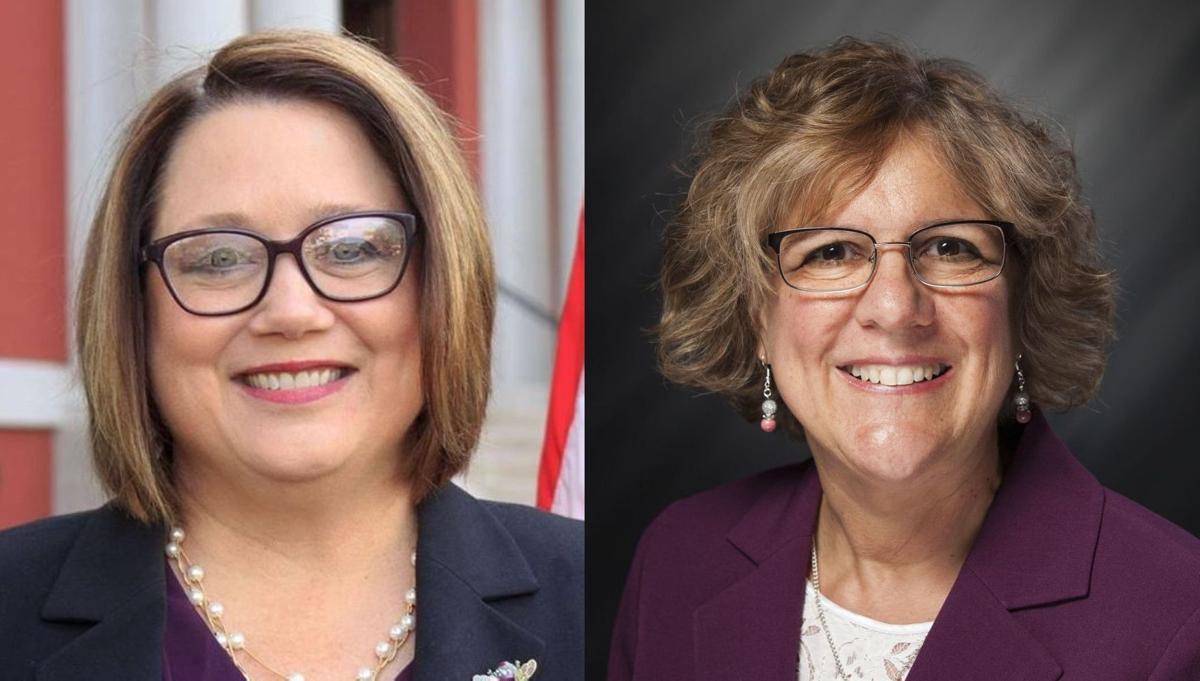 INDIANAPOLIS — Four Porter County precincts with still uncounted ballots will determine whether state Rep. Julie Olthoff, R-Crown Point, wins a third term serving District 19 in the Indiana House, or if the seat will go to Democrat Lisa Beck.
Beck is leading by 504 votes in the east-central Lake County portion of the district, according to unofficial results at the Lake County Board of Elections and Voter Registration.
But with zero votes tallied so far in Porter County, it's impossible to say whether Olthoff has piled up enough Republican votes across the county line to overcome her Lake County deficit.
Both candidates said they spent Wednesday, to no avail, repeatedly checking if Porter County had begun counting its ballots.
"It's just all in a holding pattern," Olthoff said. "Whatever happens it's going to be very close."
Beck said she's hopeful that because her home near Lakes of the Four Seasons is in one of the four uncounted Porter County precincts that she will maintain her lead, and win the election, when all is said and done.
"I think we have a really good chance," Beck said. "I'm hoping that my own neighbors would back me."
Lake County Democratic Chairman Jim Wieser also is optimistic that Beck's Porter County residence will help her avoid the fate of former state Rep. Shelli VanDenburgh, D-Crown Point, who twice lost to Olthoff due in part to a large GOP margin in Porter County.
The delayed Porter County vote count likewise has prevented a winner from being declared in House District 4, which includes Valparaiso and nearby areas in Porter County.
Incumbent state Rep. Ed Soliday, R-Valparaiso, is seeking a seventh two-year term against Valparaiso Democrat Frank Szczepanski.