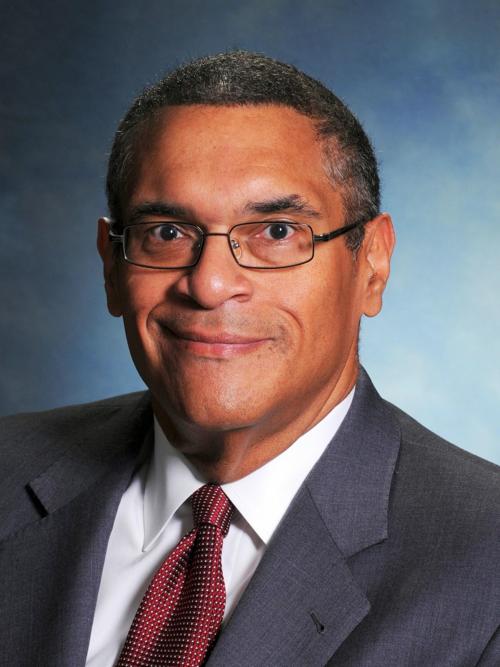 An Indianapolis physician who led the Indiana Department of Health in the 1980s announced Wednesday he's running for the Democratic nomination for governor.
Dr. Woody Myers said Hoosiers no longer should be satisfied with just "good enough" from their state government, and if he's elected next year he will "fight every single day to move Indiana from where we are to where we need to be."
"As a physician and as health commissioner, I have seen firsthand how the decisions made by politicians affect the lives of Hoosiers," Myers said. "While today's politicians are bickering, fighting and thinking small, Hoosiers in every corner of our state are having a harder time getting by — let alone getting ahead."
"I know Indiana can be outstanding. We just need to work together to make it happen."
Myers said his goal is to "lead Indiana into a new era of prosperity" that protects manufacturing jobs while working to attract technology jobs, pays teachers what they deserve, increases access to higher education and vocational training programs, improves public safety and combats the opioid epidemic.
"All Hoosiers deserve the best schools, the best health care and a state that is creating jobs and opportunities for workers and their families faster than wages are rising," Myers said.
Myers announced his campaign blocks from the Statehouse outside the former Wishard Hospital emergency room where he treated patients and taught medical students.
He touted his bipartisan credentials having been first appointed state health commissioner in 1985 by Republican Gov. Robert Orr, and continuing in the post until 1990 under Democratic Gov. Evan Bayh.
Myers later earned millions of dollars working at a variety of health care and health insurance companies, a fortune that he could plow a portion of into his gubernatorial campaign, as he did in his unsuccessful 2008 run for an Indianapolis U.S. House seat.
He's the first Democrat to officially declare that he's running for governor. Others eyeing the race include state Sen. Eddie Melton, D-Gary, and state Rep. Karlee Macer, D-Indianapolis.
Republican Gov. Eric Holcomb is set to announce Saturday, at the basketball gym where portions of the 1986 film "Hoosiers" were filmed, that he's seeking a second, four-year term as governor.
Get Government & Politics updates in your inbox!
Stay up-to-date on the latest in local and national government and political topics with our newsletter.