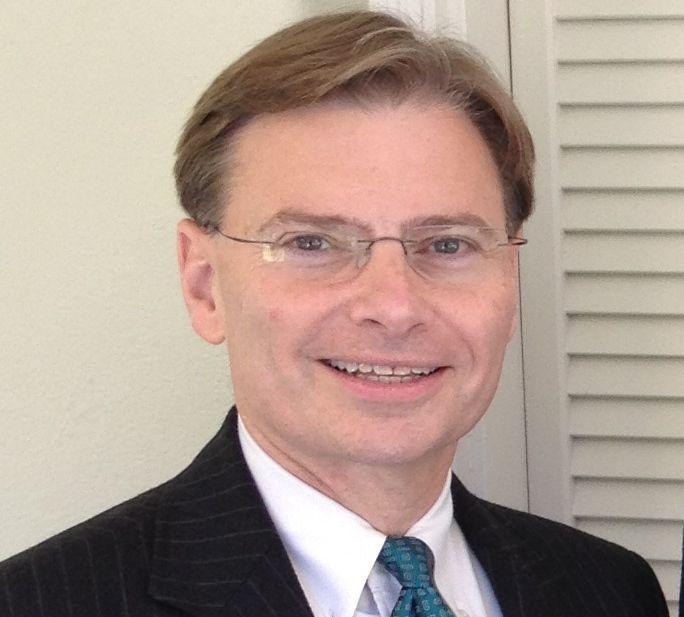 HIGHLAND — The longtime clerk-treasurer for the town of Highland is running the numbers on a potential campaign to succeed retiring U.S. Rep. Pete Visclosky, D-Gary, as Northwest Indiana's representative in Congress.
Democrat Michael Griffin, who was reelected Nov. 5 to an eighth term as Highland's chief financial officer, said he is "actively, deliberatively, sincerely and soberly considering this opportunity for a new way to serve."
"I know the field is considerable, but I have also been contacted by many persons who live in both Lake and Porter counties to consider running," Griffin said.
Before being elected clerk-treasurer, Griffin worked as a field coordinator for Visclosky's House office early in what would become the longest tenure for any congressman in Indiana history.
Griffin also interned alongside Visclosky in Washington, D.C. in 1979 when the future congressman was the appropriations staffer for the Region's then-U.S. Rep. Adam Benjamin, D-Gary.
Griffin said his experience with both Benjamin and Visclosky has informed his public service ever since, particularly their commitment to listen to and assist everyone they represent — even those constituents who didn't vote for them.
"Their pictures have adorned my office since I first took my oath of office, reminding me of the high bar I need to attain to as an elected public servant," Griffin said. "I think, like them, I have practiced servant-hearted leadership."
Griffin has not yet set a date for deciding whether to try to succeed his congressional mentors.
"But I know a timetable for this cannot be protracted," he said.
Filing for the District 1 U.S. House race opens Jan. 8 and closes Feb. 7. The primary election is May 5, 2020.
Already campaigning for the Democratic nomination are Hammond Mayor Thomas McDermott Jr., North Township Trustee Frank J. Mrvan, and Valparaiso attorney Jim Harper, while at least a half-dozen more Region leaders are known or believed to be considering running.
Get Government & Politics updates in your inbox!
Stay up-to-date on the latest in local and national government and political topics with our newsletter.