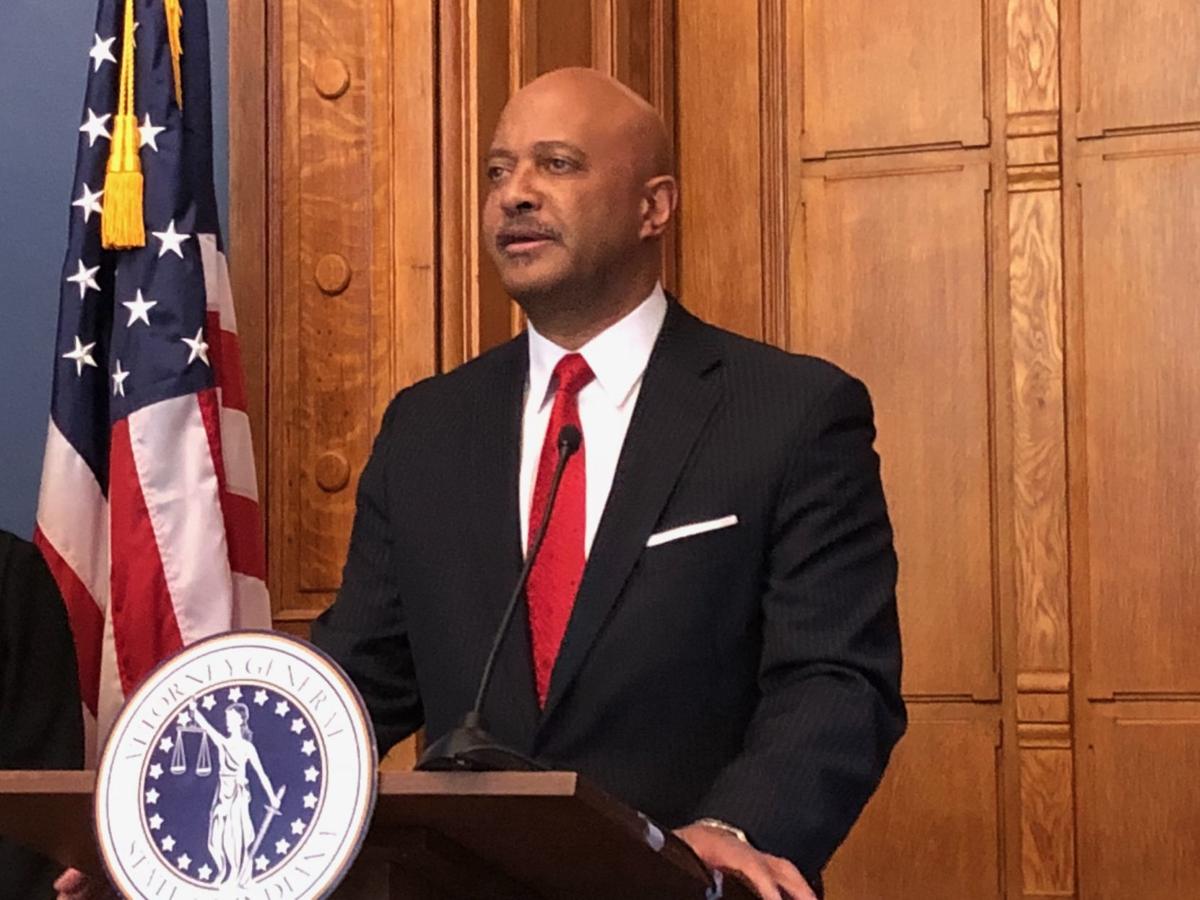 Attorney General Curtis Hill Jr. hasn't officially said whether he's running next year for a second term as Indiana's lawyer.
But the Republican is piling up campaign cash seemingly in anticipation of a tough fight ahead.
Hill said Wednesday that he raised more than $220,000 in May and June, which he claims is the most ever taken in during the period by a sitting attorney general.
That total, however, could not be verified through Indiana's campaign finance reporting system, since statewide candidates are not required to fully detail the donations they've received this year until Monday.
At the same time, state records show in the past two months Hill has taken in a total of $77,500 in "large donations" of $10,000 or more, which must be reported within one week of receipt.
Those include $20,000 from the Washington, D.C.-based Republican Attorneys General Association, where Hill is vice chairman; $25,000 from Connecticut-based private equity investor Thomas McInerney; and $12,500 from John Catsimatidis, a billionaire New York businessman.
"From challenging the constitutionality of Obamacare to fighting illegal immigration to defending the right to life, I have taken on the tough fights as attorney general," Hill said. "It's been one of the highest honors of my life to serve and I am just getting started."
Delegates to next year's Republican state convention will decide whether to nominate Hill for another four-year term as attorney general.
Though the Indiana Supreme Court may have a bigger say in the matter. It's due to decide in coming months whether to suspend, revoke or take no action against Hill's law license for his alleged groping of four women last year at an Indianapolis bar.
Zionsville attorney John Westercamp also is seeking the GOP attorney general nomination.
So far, no Hoosier Democrats have announced they're running for attorney general.