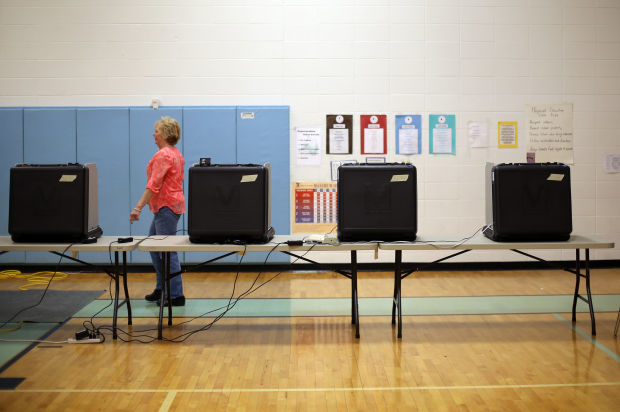 INDIANAPOLIS — Nearly half a million individuals have been deleted from Indiana's list of registered voters since the Nov. 8, 2016, general election.
Republican Secretary of State Connie Lawson said Tuesday that the removals are part of an ongoing effort to clean up the state's voter records after she determined her predecessors largely ignored the time-consuming task.
"I discovered voter list maintenance was not being done statewide and many outdated voter registrations were still on the rolls," Lawson said. "I made it a priority to ensure our state's list was accurate and that we followed the federal law."
Across Indiana, 481,235 registered voters were purged, or about 10 percent of the state's total. 
That includes 28,887 in Lake County, 10,240 in Porter County, 9,425 in LaPorte County, 1,542 in Jasper County and 1,431 in Newton County, according to the secretary of state's office.
The process began in 2014 when Lawson mailed a postcard to every registered voter in the state.
Those returned as undeliverable were sent a second, forwardable postcard in an effort to verify the voter still lived at the address in his or her registration record.
Hoosiers receiving the second postcard who did not take action to update their voter record, or those that again could not be delivered, were marked as "inactive" in the state's voter database.
"Inactive" voters who did not cast a ballot in a 2014, 2015 or 2016 election, or take any action to correct their address, had their registrations cancelled after not voting in November.
Lawson said most individuals who did not participate in those elections should still be registered, unless the state or their county received information the voter has died, is disqualified or no longer living at their address.
Hoosiers can verify and update their voter registration record online at IndianaVoters.com.
"Updating these records will help us create a more accurate picture of voter turnout for the state, which has been reported as inaccurately low due to the large number of outdated registrations, while protecting the integrity of our elections," Lawson said.
Indeed, Indiana's 58 percent voter turnout in the November election would have been 65 percent if the purged individuals were not counted as registered voters.
That would have given Indiana the 16th highest turnout in the country instead of the eighth lowest.