INDIANAPOLIS — Just 1 in 5 registered Hoosier voters cast a ballot last month in the Republican and Democratic primary elections, according to data released Wednesday by the Indiana secretary of state.
The 20 percent voter turnout was an increase compared to the 13 percent participation rate tallied in 2014 at the most recent state primary election without a presidential race on the ballot.
State records show primary election turnout was 21 percent in the 2010 midterms, 20 percent in 2006 and 22 percent in 2002.
This year, 870,336 ballots were cast in the May 8 races that included a hotly contested Republican U.S. Senate primary won by former state Rep. Mike Braun, R-Jasper.
Eighty percent of those ballots were marked on Election Day, while 20 percent were submitted through either early or absentee voting.
Northwest Indiana's voter participation rate was slightly less than the state as a whole.
Lake County turnout was 17 percent, Porter County 14 percent and LaPorte County 16 percent, according to the secretary of state.
However, nearby Newton County at 22 percent, and Jasper County at 26 percent, exceeded the statewide turnout share.
The state's highest turnout — 57 percent — was recorded in Jay County. The northeast Indiana locale on the Ohio border had numerous contested races on its ballot.
Only 1 in 10 registered voters participated in Evansville and surrounding Vanderburgh County in southwestern Indiana, the lowest turnout in the state.
Republican Secretary of State Connie Lawson said candidates and issues largely drive turnout in midterm elections.
"Contested statewide and county races across the state brought voters from both parties out in significant numbers, and thanks to the preparations made by clerks and election administrators in all 92 counties, Indiana's reputation for safe and efficient elections continues," Lawson said.
Primary night in Indiana: Complete Region results
Federal results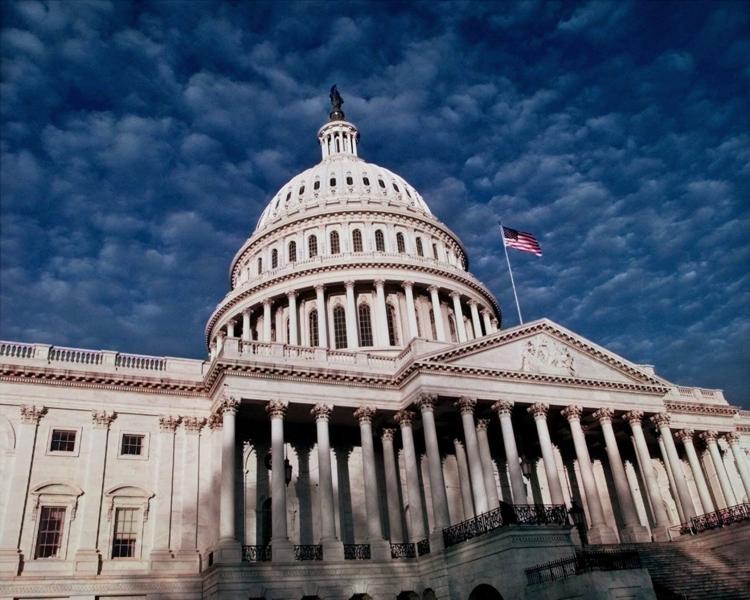 | | | | | |
| --- | --- | --- | --- | --- |
|   | Total | Lake County | Porter County | LaPorte County |
| U.S. SENATOR   |   |   |   |   |
| Democrat |   |   |   |   |
| Joe Donnelly | 283171 | 34489 | 7481 | 6492 |
| Republican |   |   |   |   |
| Mike Braun | 208104 | 5667 | 3850 | 2169 |
| Luke Messer | 145772 | 2102 | 1397 | 931 |
| Todd Rokita | 151675 | 6102 | 2853 | 1429 |
| U.S. HOUSE DISTRICT 1 |   |   |   |   |
| Democrat |   |   |   |   |
| Larry Chubb | 4402 | 3027 | 800 | 575 |
| Antonio (Tony) Daggett Sr. | 5813 | 4890 | 447 | 476 |
| Peter J. Visclosky | 42261 | 32474 | 6927 | 2860 |
| Republican |   |   |   |   |
| Jeremy D. Belko | 1485 | 678 | 631 | 176 |
| David Dopp | 1679 | 768 | 747 | 164 |
| Roseann P. Ivanovich | 4317 | 2308 | 1662 | 347 |
| Mark Leyva | 5960 | 4290 | 1498 | 172 |
| John Meyer | 4328 | 2544 | 1307 | 477 |
| Nicholas Pappas | 4311 | 2371 | 1583 | 357 |
| U.S. HOUSE DISTRICT 2 |   |   |   |   |
| Democrat |   |   |   |   |
| Douglas Carpenter | 1949 | 0 | 0 | 256 |
| Pat Hackett | 10427 | 0 | 0 | 671 |
| Mel Hall | 15397 | 0 | 0 | 1219 |
| Yatish Joshi | 3457 | 0 | 0 | 446 |
| Roland E. Leech | 483 | 0 | 0 | 50 |
| John H. Petroff | 5240 | 0 | 0 | 121 |
| Republican |   |   |   |   |
| Mark Summe | 11671 | 0 | 0 | 697 |
| Jackie Walorski | 42983 | 0 | 0 | 2019 |
| U.S. HOUSE DISTRICT 4 |   |   |   |   |
| Democrat |   |   |   |   |
| Tobi Beck | 6466 | 0 | 0 | 0 |
| Roger D. Day | 2324 | 0 | 0 | 0 |
| Roland Ellis | 1712 | 0 | 0 | 0 |
| Darin Patrick Griesey | 1249 | 0 | 0 | 0 |
| Joseph W. Mackey | 3012 | 0 | 0 | 0 |
| Veronikka M. Ziol | 3938 | 0 | 0 | 0 |
| Republican |   |   |   |   |
| Jim Baird | 29316 | 0 | 0 | 0 |
| Steve Braun | 23598 | 0 | 0 | 0 |
| Kevin J. Grant | 3667 | 0 | 0 | 0 |
| Diego Morales | 11994 | 0 | 0 | 0 |
| James Nease | 2096 | 0 | 0 | 0 |
| Tim Radice | 1013 | 0 | 0 | 0 |
| Jared Guy Thomas | 8435 | 0 | 0 | 0 |
| State precincts reporting | N/A |   |   |   |
State results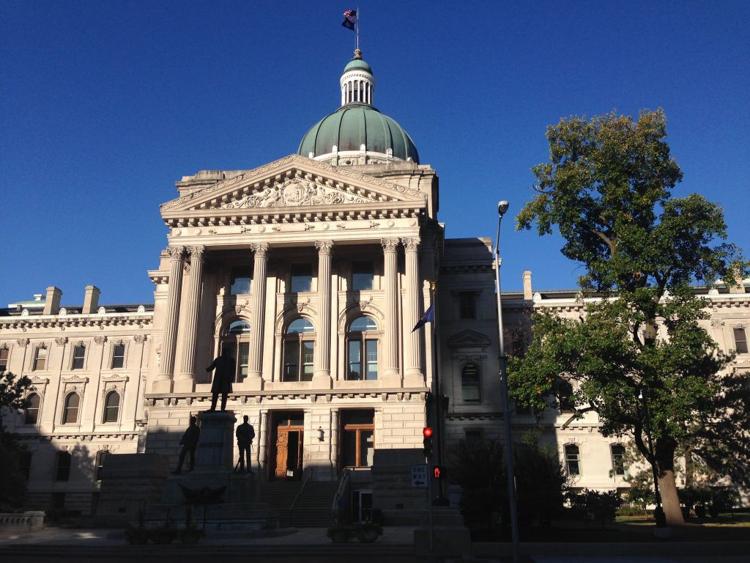 | | |
| --- | --- |
| State precincts reporting | N/A |
| INDIANA SENATE DISTRICT 1 |   |
| Democrat |   |
| Chris Kukuch | 801 |
| Mark T. Kurowski | 1551 |
| Frank Mrvan Jr. | 7771 |
| Republican |   |
| Charles B. Kallas | 3724 |
| INDIANA SENATE DISTRICT 4 |   |
| Democrat |   |
| Karen Tallian | 6286 |
| Republican |   |
| Cole Stultz | 3596 |
| INDIANA SENATE DISTRICT 6 |   |
| Democrat |   |
| Ryan Farrar | 5538 |
| Republican |   |
| Rick Niemeyer | 8721 |
| INDIANA HOUSE DISTRICT 1 |   |
| Democrat |   |
| Carolyn B. Jackson | 3484 |
| Republican |   |
| No candidate |   |
| INDIANA HOUSE DISTRICT 2 |   |
| Democrat |   |
| Earl L. Harris Jr. | 4419 |
| Jayson H. Reeves | 350 |
| Rosa "Rose" Maria Rodriguez | 1650 |
| Republican |   |
| No candidate |   |
| INDIANA HOUSE DISTRICT 3 |   |
| Democrat |   |
| Ragen H. Hatcher | 4157 |
| Jessica Renslow | 2874 |
| Republican |   |
| No candidate |   |
| INDIANA HOUSE DISTRICT 4 |   |
| Democrat |   |
| Frank Szczepanski | 2849 |
| Republican |   |
| Ed Soliday | 3150 |
| INDIANA HOUSE DISTRICT 8 |   |
| Democrat |   |
| Ryan M. Dvorak | 5228 |
| Republican |   |
| No candidate |   |
| INDIANA HOUSE DISTRICT 9 |   |
| Democrat |   |
| Patricia A. (Pat) Boy | 2227 |
| Sean Fitzpatrick | 1453 |
| Duane Parry | 953 |
| Republican |   |
| Dan Granquist | 1256 |
| INDIANA HOUSE DISTRICT 10 |   |
| Democrat |   |
| Charles "Chuck" Moseley | 2856 |
| Republican |   |
| No candidate |   |
| INDIANA HOUSE DISTRICT 11 |   |
| Democrat |   |
| Delano Scaife | 2305 |
| Republican |   |
| Michael Aylesworth | 3646 |
| INDIANA HOUSE DISTRICT 12 |   |
| Democrat |   |
| Pamela R. Eanes | 1513 |
| Mara Candelaria Reardon | 3708 |
| Republican |   |
| No candidate |   |
| INDIANA HOUSE DISTRICT 14 |   |
| Democrat |   |
| Vernon G. Smith | 5182 |
| Republican |   |
| No candidate |   |
| INDIANA HOUSE DISTRICT 15 |   |
| Democrat |   |
| Chris Chyung | 3359 |
| Republican |   |
| Hal Slager | 2897 |
| INDIANA HOUSE DISTRICT 16 |   |
| Democrat |   |
| Joshua Bolen | 921 |
| Christina L. Zacny | 1083 |
| Republican |   |
| Douglas L. Gutwein | 6892 |
| INDIANA HOUSE DISTRICT 19 |   |
| Democrat |   |
| Lisa Beck | 4350 |
| Republican |   |
| Julie Olthoff | 3171 |
| INDIANA HOUSE DISTRICT 20 |   |
| Democrat |   |
| No candidate |   |
| Republican |   |
| Jim Pressel | 3419 |
Lake County results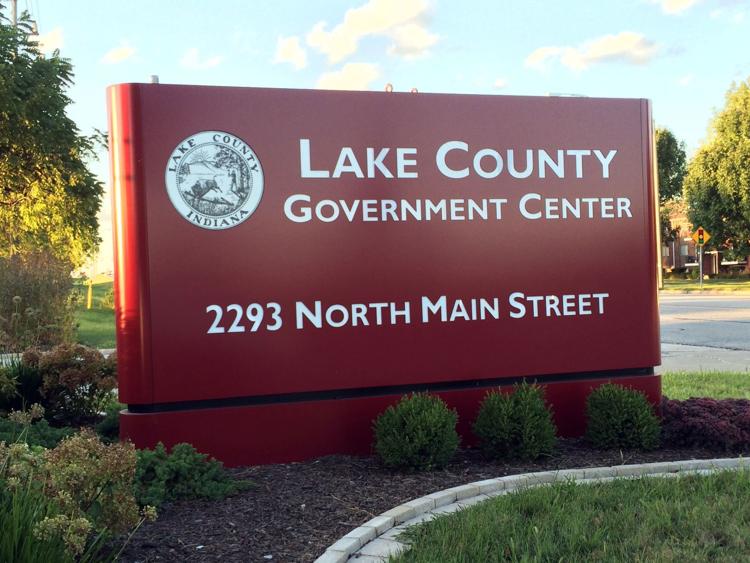 | | |
| --- | --- |
| Precincts reporting | 527 of 527 |
| PROSECUTING ATTORNEY |   |
| Democrat |   |
| Bernard A. Carter | 35154 |
| Republican |   |
| No candidate |   |
| CIRCUIT COURT CLERK |   |
| Democrat |   |
| Andrew Sylwestrowicz | 7112 |
| Lorenzo Arredondo | 22380 |
| Josefina Magallanes | 7416 |
| Republican |   |
| No candidate |   |
| AUDITOR |   |
| Democrat |   |
| Carl (the Spoon) Weatherspoon Jr. | 14097 |
| John E. Petalas | 22798 |
| Republican |   |
| No candidate |   |
| TREASURER |   |
| Democrat |   |
| Peggy Holinga-Katona | 21934 |
| David (Big-Dave) Rodriguez | 8660 |
| Greta E. Heard | 7439 |
| Republican |   |
| No candidate |   |
| SHERIFF |   |
| Democrat |   |
| Betty Dominguez | 3757 |
| Oscar Martinez | 16870 |
| Nate Hall | 884 |
| Richard D. Ligon | 6184 |
| David A. Dowling | 6290 |
| Wally M. DeRose | 401 |
| Mike Brown | 6079 |
| Maria D (Garcia) Trajkovich | 1539 |
| Republican |   |
| Dan Bursac | 11466 |
| ASSESSOR |   |
| Democrat |   |
| Jerome A. Prince | 34106 |
| Republican |   |
| No candidate |   |
| COMMISSIONER DISTRICT 1 |   |
| Democrat |   |
| Kyle Allen Sr. | 12478 |
| Jamal A. Washington | 4361 |
| Republican |   |
| Douglas M. (Doug) Wright | 1576 |
| COUNTY COUNCIL - DISTRICT 1 |   |
| Democrat |   |
| David Hamm | 3273 |
| Darrell McCoy | 1115 |
| Republican |   |
| No candidate |   |
| COUNTY COUNCIL - DISTRICT 2 |   |
| Democrat |   |
| Jeremy M. Yancey | 1445 |
| Elsie Franklin | 2074 |
| Clorius L. Lay | 1816 |
| Dorothy (Dot) Spires | 1239 |
| Republican |   |
| No candidate |   |
| COUNTY COUNCIL - DISTRICT 3 |   |
| Democrat |   |
| Leonard White | 497 |
| Ronier L. Scott | 1499 |
| Jackie (Jacquese) White | 884 |
| Charlie Brown | 3130 |
| Melissa A. Borom | 1873 |
| Republican |   |
| No candidate |   |
| COUNTY COUNCIL - DISTRICT 4 |   |
| Democrat |   |
| Barry Halgrimson | 3506 |
| Republican |   |
| Daniel E. Dernulc | 2135 |
| Joseph W. Clark | 1421 |
| COUNTY COUNCIL - DISTRICT 5 |   |
| Democrat |   |
| Deonte T. Nance | 1265 |
| Christine Cid | 4309 |
| Republican |   |
| No candidate |   |
| COUNTY COUNCIL - DISTRICT 6 |   |
| Democrat |   |
| Ted F. Bilski | 4340 |
| Republican |   |
| No candidate |   |
| COUNTY COUNCIL - DISTRICT 7 |   |
| Democrat |   |
| No candidate |   |
| Republican |   |
| Christian J. Jorgensen | 2219 |
| Eldon Strong | 2217 |
| CALUMET TWP. ASSESSOR |   |
| Democrat |   |
| Jim Nowacki | 2531 |
| Jacquelyn (Jackie) Collins | 8573 |
| Republican |   |
| No candidate |   |
| CALUMET TWP. TRUSTEE |   |
| Democrat |   |
| LaVetta Sparks-Wade | 3198 |
| Willie (Faithful and True) Brown | 1266 |
| Kimberly K. (Kim) Robinson | 6484 |
| Republican |   |
| No candidate |   |
| CALUMET TWP. BOARD (PICK 3) |   |
| Democrat |   |
| Nathaniel (Nate) Williams | 2215 |
| Jacqueline (Jackie) Holmes | 4032 |
| Mary Felton | 2187 |
| James Piggee | 2569 |
| Omar (Carl Hemphill) Abdallah | 865 |
| Mitchell Armstrong Sr. | 866 |
| Nymrod Adkins | 1622 |
| Cliff Caldwell | 1439 |
| Mary Ann Canty-Reedus | 1165 |
| Erick Jackson Opperman | 187 |
| Linda Collins-Brown | 1322 |
| Dwight Gardner | 2314 |
| Darren Washington | 3180 |
| MacArthur Drake | 1074 |
| Kathy Kelly | 774 |
| Joan McClusky | 813 |
| Ron Matlock | 2389 |
| Republican |   |
| No candidate |   |
| CEDAR CREEK TWP. TRUSTEE |   |
| Democrat |   |
| No candidate |   |
| Republican |   |
| Alice F. Dahl | 476 |
| CEDAR CREEK TWP. BOARD (PICK 3) |   |
| Democrat |   |
| No candidate |   |
| Republican |   |
| Judith Ann Mathias | 241 |
| Dan L. Blankenship | 372 |
| Randall Wietbrock | 280 |
| CENTER TWP. ASSESSOR |   |
| Democrat |   |
| No candidate |   |
| Republican |   |
| Joe Krnich | 1837 |
| CENTER TWP. TRUSTEE |   |
| Democrat |   |
| Hector Espinoza | 728 |
| Cindy Olson | 1463 |
| Republican |   |
| Paul L. Bremer | 1955 |
| CENTER TWP. BOARD (PICK 3) |   |
| Democrat |   |
| Katharine Hadow | 1650 |
| Jose (Joe) Menchaca | 882 |
| Republican |   |
| William Babjak | 1417 |
| Kate Webster | 1295 |
| L. Todd Cliborne | 832 |
| Anthony D. Pampalone | 961 |
| EAGLE CREEK TWP. TRUSTEE |   |
| Democrat |   |
| No candidate |   |
| Republican |   |
| Rosemarie Morrow | 92 |
| EAGLE CREEK TWP. BOARD (PICK 3) |   |
| Democrat |   |
| No candidate |   |
| Republican |   |
| John R. Jurs | 79 |
| Wilbert Fitch | 64 |
| Bruce McNeill | 68 |
| HANOVER TWP. TRUSTEE |   |
| Democrat |   |
| James W. Hunley | 516 |
| Republican |   |
| Kevin Toth | 500 |
| Mitch Lopez | 362 |
| HANOVER TWP. BOARD (PICK 3) |   |
| Democrat |   |
| Tracy Lee Haskell | 361 |
| Diane M. Jostes | 393 |
| Norman Stick | 289 |
| Republican |   |
| Richard H. Niemeyer | 642 |
| Wayne Stoll Sr. | 402 |
| Adam D. Wornhoff | 416 |
| Maralynn Echterling | 410 |
| HOBART TWP. ASSESSOR |   |
| Democrat |   |
| Allen Price | 1439 |
| Randall J. Guernsey | 1640 |
| Republican |   |
| No candidate |   |
| HOBART TWP. TRUSTEE |   |
| Democrat |   |
| Thomas D. Silich | 1759 |
| Michael (Mike) Ellis | 1403 |
| Republican |   |
| No candidate |   |
| HOBART TWP. BOARD (PICK 3) |   |
| Democrat |   |
| Cooley W. Priestly | 434 |
| Susan (Sue) Pelfrey | 1534 |
| Mike Hannigan | 1204 |
| Steven Bucko | 1020 |
| Joe Clemmons | 1407 |
| David (Dave) Scheeringa | 997 |
| Ericka T. McCauley | 884 |
| Republican |   |
| Ken Wyrick | 761 |
| NORTH TWP. TRUSTEE |   |
| Democrat |   |
| Frank J. Mrvan | 11685 |
| Republican |   |
| No candidate |   |
| NORTH TWP. BOARD (PICK 3) |   |
| Democrat |   |
| Lisa Salinas-Matonovich | 7108 |
| Richard J. Novak | 5962 |
| Philip T. King | 817 |
| Edwardo D. Banda Sr. | 1717 |
| Katrina D. Alexander | 3111 |
| Peter Katic | 4611 |
| Jovanka Ivetic | 972 |
| Al Weems Jr. | 1418 |
| John A Salzeider | 2236 |
| Jesus Luis Ortiz III | 2415 |
| Republican |   |
| No candidate |   |
| ROSS TWP. ASSESSOR |   |
| Democrat |   |
| Angela M. Guernsey | 3612 |
| Republican |   |
| No candidate |   |
| ROSS TWP. TRUSTEE |   |
| Democrat |   |
| Joe Shudick | 2143 |
| Chrissy Barron | 1956 |
| Republican |   |
| No candidate |   |
| ROSS TWP. BOARD (PICK 3) |   |
| Democrat |   |
| Charles (Chuck) Stojakovich | 1325 |
| Janice Orlich | 1443 |
| Ann M. Lamarca | 1003 |
| Steven A. Minchuk | 1659 |
| Rich Kendera | 1162 |
| Paulla Weinberg | 1044 |
| Curtis (CP) Pearson | 1521 |
| Republican |   |
| No candidate |   |
| ST. JOHN TWP. ASSESSOR |   |
| Democrat |   |
| No candidate |   |
| Republican |   |
| Deborah A. (Debbie) Walters | 2946 |
| ST. JOHN TWP. TRUSTEE |   |
| Democrat |   |
| Anthony (Tony) Ramirez | 1912 |
| George Baranowski | 2276 |
| Republican |   |
| Cathy J. Lareau | 1984 |
| John Brackins | 1291 |
| ST. JOHN TWP. BOARD (PICK 3) |   |
| Democrat |   |
| Fred (Freddy) Koegel | 1843 |
| Daniel Bielski | 2193 |
| Edward Tilton | 1122 |
| Frances DuPey | 2243 |
| John Walter | 1364 |
| Republican |   |
| Lisa (Williams) Elder | 1775 |
| Daniel C. Langmesser | 1094 |
| Randall (Randy) Astor | 1315 |
| Kimberly Krull | 1282 |
| Mike Aurelio | 1926 |
| WEST CREEK TWP. TRUSTEE |   |
| Democrat |   |
| No candidate |   |
| Republican |   |
| Heidi Goetz Laub | 301 |
| WEST CREEK TWP. BOARD (PICK 3) |   |
| Democrat |   |
| No candidate |   |
| Republican |   |
| Patricia R. Kopas | 209 |
| Harold Mussman Jr. | 259 |
| Michael R. McIntire | 227 |
| WINFIELD TWP. TRUSTEE |   |
| Democrat |   |
| No candidate |   |
| Republican |   |
| Paulette Skinner | 575 |
| WINFIELD TWP. BOARD (PICK 3) |   |
| Democrat |   |
| No candidate |   |
| Republican |   |
| Tricia Davis Smith | 277 |
| Zachary (Zack) Beaver | 401 |
| Linda Eisenhauer | 382 |
| Sherry J. Gasparovic | 385 |
| CEDAR LAKE TOWN COUNCIL - WARD 1 |   |
| Democrat |   |
| Steven A. Hyatte | 441 |
| Republican |   |
| Robert H. (Bob) Carnahan | 471 |
| CEDAR LAKE TOWN COUNCIL - WARD 3 |   |
| Democrat |   |
| No candidate |   |
| Republican |   |
| Julie Rivera | 469 |
| CEDAR LAKE TOWN COUNCIL - WARD 5 |   |
| Democrat |   |
| No candidate |   |
| Republican |   |
| Randy Niemeyer | 466 |
| DYER TOWN COUNCIL - WARD 2 |   |
| Democrat |   |
| Eric Schultz | 803 |
| Republican |   |
| Joseph (Joe) Renz | 665 |
| DYER TOWN COUNCIL - WARD 4 |   |
| Democrat |   |
| Kim Mettache | 794 |
| Republican |   |
| Mary Tanis | 661 |
| DYER TOWN COUNCIL - WARD 5 |   |
| Democrat |   |
| Steven (Steve) Kramer | 806 |
| Republican |   |
| Debbie J. Astor | 669 |
| LOWELL TOWN COUNCIL - WARD 2 |   |
| Democrat |   |
| No candidate |   |
| Republican |   |
| Matthew R. Felder | 337 |
| LOWELL TOWN COUNCIL - WARD 4 |   |
| Democrat |   |
| No candidate |   |
| Republican |   |
| Christopher S. Salatas Jr. | 338 |
| SCHERERVILLE TOWN COUNCIL - WARD 2 |   |
| Democrat |   |
| No candidate |   |
| Republican |   |
| Kevin Connelly | 1267 |
| SCHERERVILLE TOWN COUNCIL - WARD 4 |   |
| Democrat |   |
| Tom Schmitt | 2146 |
| Republican |   |
| No candidate |   |
| ST. JOHN TOWN COUNCIL - WARD 3 |   |
| Democrat |   |
| Nicholas (Nick) Georgiou | 805 |
| Republican |   |
| Gerald Swets | 939 |
| Justin T. Nestor | 493 |
| CROWN POINT COMMUNITY SCHOOL CORPORATION REFERENDUM |   |
| Yes | 4716 |
| No | 1970 |
| LAKE CENTRAL SCHOOL CORPORATION REFERENDUM |   |
| Yes | 4846 |
| No | 4217 |
Porter County results
| | |
| --- | --- |
| Precincts reporting | 123 of 123 |
| JUDGE OF THE SUPERIOR COURT II |   |
| Democrat |   |
| Clay M. Patton |  6877 |
| Republican |   |
| Jeffrey W. Clymer |  6825 |
| JUDGE OF THE SUPERIOR COURT IV |   |
| Democrat |   |
| No candidate |   |
| Republican |   |
| Jeffrey L. Thode |  6624 |
| PROSECUTING ATTORNEY |   |
| Democrat |   |
| Gary S. Germann |  7092 |
| Republican |   |
| Brian T. Gensel |  6542 |
| CLERK |   |
| Democrat |   |
| Jessica A. Bailey |  6915 |
| Republican |   |
| Jon C. Miller |  6557 |
| AUDITOR |   |
| Democrat |   |
| Vicki Urbanik |  7031 |
| Republican |   |
| Karen Martin |  6385 |
| RECORDER |   |
| Democrat |   |
| Lily M. Schaefer |  6693 |
| Republican |   |
| Chuck Harris |  6539 |
| SHERIFF |   |
| Democrat |   |
| David M. Reynolds |  7211 |
| Republican |   |
| No candidate |   |
| CORONER |   |
| Democrat |   |
| Dale Bagnall |  3089 |
| Randall W. Wilkening |  4210 |
| Republican |   |
| Thomas Ampeliotis |  3457 |
| Cyndi Dykes |  4244 |
| ASSESSOR |   |
| Democrat |   |
| No candidate |   |
| Republican |   |
| Jon Snyder |  6475 |
| COUNTY COMMISSIONER 2ND DISTRICT |   |
| Democrat |   |
| Donna Perdue |  6650 |
| Republican |   |
| Jeff Good |  6593 |
| COUNTY COUNCIL - DISTRICT 1 |   |
| Democrat |   |
| Bob Poparad |  1969 |
| Republican |   |
| Andy Bozak |  1415 |
| Emerson DeLaney |  909 |
| COUNTY COUNCIL - DISTRICT 2 |   |
| Democrat |   |
| Jeremy Rivas |  1581 |
| Republican |   |
| No candidate |   |
| COUNTY COUNCIL - DISTRICT 3 |   |
| Democrat |   |
| Greg Simms |  1985 |
| Republican |   |
| Mark " Coach" Hoffman |  1780 |
| COUNTY COUNCIL - DISTRICT 4 |   |
| Democrat |   |
| No candidate |   |
| Republican |   |
| Mike Jessen |  1957 |
| PORTAGE TWP. ASSESSOR |   |
| Democrat |   |
| Alta Neri |  1748 |
| Republican |   |
| No candidate |   |
| BOONE TWP. TRUSTEE |   |
| Democrat |  216 |
| No candidate |  216 |
| Republican |   |
| Russell "Rusty" Franzman |  216 |
| Howard L O'Connor |  104 |
| BOONE TWP. BOARD MEMBERS ( PICK 3 ) |   |
| Democrat |   |
| No candidate |   |
| Republican |   |
| Jim Martin |  224 |
| Jeff Patz |  230 |
| Dan Roeske |  215 |
| CENTER TWP. TRUSTEE |   |
| Democrat |   |
| Jesse R. Harper |  2275 |
| Republican |   |
| Doug Miller |  2001 |
| CENTER TWP. BOARD MEMBERS ( PICK 3 ) |   |
| Democrat |   |
| Ben Blohm |  976 |
| Todd A. Etzler |  1109 |
| Debra E. Fray |  1967 |
| Erin Labovitz |  1591 |
| Republican |   |
| Stephen R Buck |  1692 |
| Amy Daly |  1622 |
| Mark D. Ribordy |  1627 |
| John Sut |  744 |
| JACKSON TWP. TRUSTEE |   |
| Democrat |   |
| Janice M. Meyers |  231 |
| Republican |   |
| No candidate |   |
| JACKSON TWP. BOARD MEMBERS ( PICK 3 ) |   |
| Democrat |   |
| C. Diane Bates |  209 |
| Republican |   |
| Judith L. Guernsey |  198 |
| Mark J. Jaeger |  216 |
| LIBERTY TWP. TRUSTEE |   |
| Democrat |   |
| No candidate |   |
| Republican |   |
| Matt Keiser |  273 |
| Beth A. Underwood |  214 |
| LIBERTY TWP. BOARD MEMBERS ( PICK 3 ) |   |
| Democrat |   |
| No candidate |   |
| Republican |   |
| Tim Cole |  304 |
| Terry E. Dunn |  277 |
| Jacquelyn M. Sterling |  316 |
| MORGAN TWP. TRUSTEE |   |
| Democrat |   |
| No candidate |   |
| Republican |   |
| Rodney King |  209 |
| MORGAN TWP. BOARD MEMBERS ( PICK 3 ) |   |
| Democrat |   |
| No candidate |   |
| Republican |   |
| Andrew Blastick |  188 |
| Lee Kleist |  158 |
| Richard Schultz |  172 |
| PINE TWP. TRUSTEE |   |
| Democrat |   |
| Andrew P. Himan Jr. |  174 |
| Republican |   |
| Tammy Marie Watkins |  128 |
| PINE TWP. BOARD MEMBERS ( PICK 3 ) |   |
| Democrat |   |
| Matthew Smith |  132 |
| Joe Wagner |  153 |
| Republican |   |
| Tom E. Carlson |  99 |
| Tom Lipinski |  101 |
| Margaret (Peggy) Richardson |  97 |
| Daniel Timm |  92 |
| PLEASANT TWP. TRUSTEE |   |
| Democrat |   |
| No candidate |   |
| Republican |   |
| Jean C. Oehlman |  194 |
| Karyl Van Dyke |  352 |
| PLEASANT TWP. BOARD MEMBERS ( PICK 3 ) |   |
| Democrat |   |
| No candidate |   |
| Republican |   |
| Joshua M. Birky |  380 |
| Melissa (Wise) Birky |  301 |
| Fred D. Martin |  252 |
| David Overholt |  296 |
| Caleb Richards |  181 |
| PORTAGE TWP. TRUSTEE |   |
| Democrat |   |
| Brendan Clancy |  2028 |
| Republican |   |
| No candidate |   |
| PORTAGE TWP. BOARD MEMBERS ( PICK 3 ) |   |
| Democrat |   |
| Billy J.Coker |  788 |
| Nikita A. Momola |  1361 |
| Terry L. Whitten |  1443 |
| Lori J. Wilkie |  1540 |
| Republican |   |
| Antonio C Gutierrez |  568 |
| Joyce Webster |  885 |
| PORTER TWP. TRUSTEE |   |
| Democrat |   |
| No candidate |   |
| Republican |   |
| Edward K. Morales |  386 |
| PORTER TWP. BOARD MEMBERS ( PICK 3 ) |   |
| Democrat |   |
| No candidate |   |
| Republican |   |
| William H. Casbon |  321 |
| Chris Hendron |  313 |
| Albert J. Webster |  272 |
| UNION TWP. TRUSTEE |   |
| Democrat |   |
| No candidate |   |
| Republican |   |
| George H. Topoll |  390 |
| UNION TWP. BOARD MEMBERS ( PICK 3 ) |   |
| Democrat |   |
| No candidate |   |
| Republican |   |
| Robert Emery |  322 |
| Stan Major |  281 |
| Bryan Waisanen |  263 |
| WASHINGTON TWP. TRUSTEE |   |
| Democrat |   |
| No candidate |   |
| Republican |   |
| Lynn Ross |  224 |
| WASHINGTON TWP. BOARD MEMBERS ( PICK 3 ) |   |
| Democrat |   |
| J. Ryan Anderson |  66 |
| Linda Armstrong |  124 |
| Republican |   |
| Andrew Funk |  164 |
| Jean Martin |  182 |
| WESTCHESTER TWP. TRUSTEE |   |
| Democrat |   |
| Suzanne Philbrick |  1015 |
| Republican |   |
| No candidate |   |
| WESTCHESTER TWP. BOARD MEMBERS ( PICK 3 ) |   |
| Democrat |   |
| Robin E. Chubb |  969 |
| Republican |   |
| Barbara J. Stroud |  841 |
| TOWN OF KOUTS TOWN COUNCIL MEMBER 2ND DIST. |   |
| Democrat |   |
| No candidate |   |
| Republican |   |
| Kevin M. Salyer |  121 |
| TOWN OF KOUTS TOWN COUNCIL MEMBER 4TH DIST. |   |
| Democrat |   |
| No candidate |   |
| Republican |   |
| Timothy L. Jones |  120 |
LaPorte County results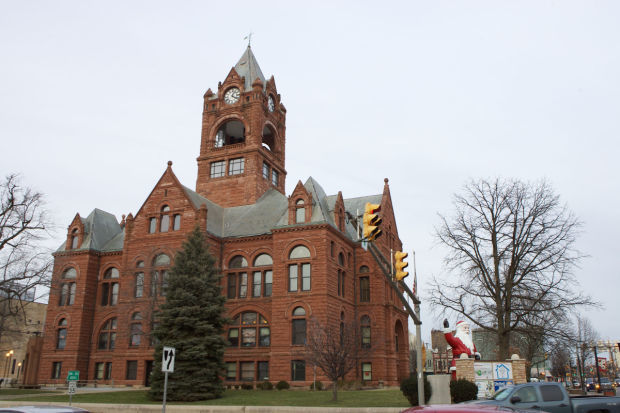 | | |
| --- | --- |
| Precincts reporting | 92 of 92 |
| JUDGE OF THE CIRCUIT COURT |   |
| Democrat |   |
| Thomas J. Alevizos | 6372 |
| Republican |   |
| No candidate |   |
| PROSECUTING ATTORNEY |   |
| Democrat |   |
| John Espar | 3601 |
| John Lake | 3683 |
| Republican |   |
| No candidate |   |
| SHERIFF |   |
| Democrat |   |
| No candidate |   |
| Republican |   |
| John T. Boyd | 4145 |
| ASSESSOR |   |
| Democrat |   |
| Michael R. (Mike) Schultz | 5805 |
| Republican |   |
| No candidate |   |
| COUNTY COMMISSIONER 1ST DISTRICT |   |
| Democrat |   |
| Sheila Brillson |  5766 |
| Republican |   |
| Connie Gramarossa |  3762 |
| COUNTY COUNCIL - DISTRICT 1 |   |
| Democrat |   |
| No candidate |   |
| Republican |   |
| Terry L. Garner |  674 |
| Justin Kiel |  588 |
| Dan Van Schoyck |  183 |
| COUNTY COUNCIL - DISTRICT 2 |   |
| Democrat |   |
| Randy Novak |  1946 |
| Republican |   |
| Dennis Metheny |  478 |
| Jim Rice |  578 |
| COUNTY COUNCIL - DISTRICT 3 |   |
| Democrat |   |
| Mark S. Yagelski |  1584 |
| Republican |   |
| Christopher Jackson | 533 |
| COUNTY COUNCIL - DISTRICT 4 |   |
| Democrat |   |
| Steve Holified | 1287 |
| Republican |   |
| Cary Kirkham |  515 |
| Michael Rosenbaum |  811 |
| CASS TWP. TRUSTEE |   |
| Democrat |   |
| No candidate |   |
| Republican |   |
| Dara Lee Guse |  123 |
| CASS TWP. BOARD MEMBER (PICK 3) |   |
| Democrat |   |
| James Irwin |  45 |
| Republican |   |
| Jeffrey Mitzner | 87 |
| Brian L. Pressel | 124 |
| Tricia Rosenbaum |  77 |
| Jacqueline "Treece" Tharp |  96 |
| CENTER TWP. TRUSTEE |   |
| Democrat |   |
| Greg Wallen |  1156 |
| Republican |   |
| Lisa M. Pierzakowski |  1048 |
| CENTER TWP. BOARD MEMBER (PICK 3) |   |
| Democrat |   |
| Scott "Scotty" Ford | 1188 |
| Republican |   |
| Elzbieta (Ela) Bilderback |  304 |
| Amy E. Burris |  577 |
| Nick Rebac |  272 |
| Paul Vincent |  549 |
| Donna Weist |  507 |
| Robert Wellinski |  791 |
| CLINTON TWP. TRUSTEE |   |
| Democrat |   |
| No candidate |   |
| Republican |   |
| Sean Fagan |  41 |
| Carissa Sherwood |  68 |
| CLINTON TWP. BOARD MEMBER (PICK 3) |   |
| Democrat |   |
| No candidate |   |
| Republican |   |
| Jerard Land | 75 |
| Michael Niksch | 95 |
| COOLSPRING TWP. TRUSTEE |   |
| Democrat |   |
| Jackline "Jackie" Atwater |  984 |
| Republican |   |
| Sharon Metheny | 341 |
| COOLSPRING TWP. BOARD MEMBER (PICK 3) |   |
| Democrat |   |
| Lasquilla "Quala" Cooper |  435 |
| Lula B. Lewis |  545 |
| Laura M. Peo |  716 |
| Monica Prosser |  775 |
| Republican |   |
| No candidate |   |
| DEWEY TWP. TRUSTEE |   |
| Democrat |   |
| No candidate |   |
| Republican |   |
| Dick "Uncle Nippy" Bucher | 84 |
| DEWEY TWP. BOARD MEMBER (PICK 3) |   |
| Democrat |   |
| No candidate |   |
| Republican |   |
| Paul "Malman" Malecki |  68 |
| Brian McMahan | 78 |
| Amber N. Rust |  53 |
| Larry R. Rust |  67 |
| GALENA TWP. TRUSTEE |   |
| Democrat |   |
| Edward Hynek |  134 |
| Republican |   |
| No candidate |   |
| GALENA TWP. BOARD MEMBER (PICK 3) |   |
| Democrat |   |
| Kim Sauers |  109 |
| Thomas Conway |  99 |
| Mary Jane Thomas |  98 |
| Republican |   |
| No candidate |   |
| HANNA TWP. TRUSTEE |   |
| Democrat |   |
| No candidate |   |
| Republican |   |
| Glenn A. Wallace |  72 |
| HANNA TWP. BOARD MEMBER (PICK 3) |   |
| Democrat |   |
| No candidate |   |
| Republican |   |
| Brian Garner |  68 |
| Allen Stevens |  52 |
| Dave Urschel |  57 |
| Tony Wallace |  55 |
| HUDSON TWP. TRUSTEE |   |
| Democrat |   |
| Joyce E. Forbes |  68 |
| Republican |   |
| Thomas Euler |  103 |
| HUDSON TWP. BOARD MEMBER (PICK 3) |   |
| Democrat |   |
| Jack De Groote | 72 |
| Diane M. Richardson | 73 |
| Michele Rizzo | 64 |
| Republican |   |
| No candidate |   |
| KANKAKEE TWP. TRUSTEE |   |
| Democrat |   |
| No candidate |   |
| Republican |   |
| Steve Lestinsky Jr. |  201 |
| KANKAKEE TWP. BOARD MEMBER (PICK 3) |   |
| Democrat |   |
| No candidate |   |
| Republican |   |
| Thomas J. Thode |  183 |
| Kevin Wheatbrook |  178 |
| Thomas A. Wheatbrook |  176 |
| LINCOLN TWP. TRUSTEE |   |
| Democrat |   |
| Dennis Christensen |  113 |
| Republican |   |
| No candidate |   |
| LINCOLN TWP. BOARD MEMBER (PICK 3) |   |
| Democrat |   |
| Mark Emerick | 98 |
| John G. McDaniel | 96 |
| Yolanda Spence | 98 |
| Republican |   |
| No candidate |   |
| MICHIGAN TWP. ASSESSOR |   |
| Democrat |   |
| Scott Bell | 1458 |
| Steven Pawlack | 797 |
| Republican |   |
| No candidate |   |
| MICHIGAN TWP. TRUSTEE |   |
| Democrat |   |
| Soljourna Atwater | 145 |
| Jeff Deuitch | 570 |
| Pat Kowalski |  605 |
| Agnes Meer |  544 |
| Rodney Washington |  649 |
| Republican |   |
| Keith A. Harris |  369 |
| Deboarah E. (Deb) Vance |  226 |
| MICHIGAN TWP. BOARD MEMBER (PICK 3) |   |
| Democrat |   |
| Kay Blash-Jones |  576 |
| Melody Farmer |  883 |
| Clarence E. Finnie | 331 |
| Rosada (Rose) Gardner |  622 |
| Sharon J. Gralik | 685 |
| George J. Kazmierczak |  830 |
| David McCray |  739 |
| Ryan N. Reynolds Sr. |  373 |
| Susan H. Webster |  913 |
| Republican |   |
| No candidate |   |
| NEW DURHAM TWP. TRUSTEE |   |
| Democrat |   |
| Phillip J. Hannon |  160 |
| Republican |   |
| No candidate |   |
| NEW DURHAM TWP. BOARD MEMBER (PICK 3) |   |
| Democrat |   |
| Suzanne K. Burns |  114 |
| Michael Coulter | 135 |
| Republican |   |
| James Ingram |  181 |
| Warren P. Smith |  116 |
| NOBLE TWP. TRUSTEE |   |
| Democrat |   |
| No candidate |   |
| Republican |   |
| David Doepping |  119 |
| NOBLE TWP. BOARD MEMBER (PICK 3) |   |
| Democrat |   |
| No candidate |   |
| Republican |   |
| Glenn A. Schlundt |  107 |
| Wayne Schoof |  99 |
| PLEASANT TWP. TRUSTEE |   |
| Democrat |   |
| No candidate |   |
| Republican |   |
| Susan Cable |  152 |
| PLEASANT TWP. BOARD MEMBER (PICK 3) |   |
| Democrat |   |
| Edward Burek |  98 |
| Bette L. Conroy | 79 |
| Republican |   |
| Susan M. McLain | 154 |
| PRAIRIE TWP. TRUSTEE |   |
| Democrat |   |
| No candidate |   |
| Republican |   |
| Robert Younggreen |  26 |
| PRAIRIE TWP. BOARD MEMBER (PICK 3) |   |
| Democrat |   |
| Phyllis Gorski |  18 |
| Republican |   |
| Dan Meder | 21 |
| Sherry Younggreen |  22 |
| SCIPIO TWP. TRUSTEE |   |
| Democrat |   |
| Patricia Kimmel |  226 |
| Republican |   |
| Kaelynn D. (Ludlow) Deckard |  285 |
| SCIPIO TWP. BOARD MEMBER (PICK 3) |   |
| Democrat |   |
| No candidate |   |
| Republican |   |
| Walt Conlin Jr. | 191 |
| Carl R. ("Harv") Harvey |  164 |
| Richard Rutz | 207 |
| Paul D. Lindeman | 216 |
| SPRINGFIELD TWP. TRUSTEE |   |
| Democrat |   |
| No candidate |   |
| Republican |   |
| Howard Conley |  147 |
| SPRINGFIELD TWP. BOARD MEMBER (PICK 3) |   |
| Democrat |   |
| Jerry P. Cooley | 160 |
| Matthew Sikorski | 130 |
| Republican |   |
| Daniel Kilgore |  151 |
| UNION TWP. TRUSTEE |   |
| Democrat |   |
| Pati James | 53 |
| Sherian (Sherry) J. Morris |  106 |
| Republican |   |
| No candidate |   |
| UNION TWP. BOARD MEMBER (PICK 3) |   |
| Democrat |   |
| Evelyn Ballinger | 72 |
| Carolyn D. Beaty |  83 |
| Dorothea "Dot" Decker | 84 |
| Bettye Evans |  92 |
| Versie Jeffries |  93 |
| Republican |   |
| Cassie Lipscomb |  79 |
| WASHINGTON TWP. TRUSTEE |   |
| Democrat |   |
| Loretta Rudolph |  74 |
| Republican |   |
| No candidate |   |
| WASHINGTON TWP. BOARD MEMBER (PICK 3) |   |
| Democrat |   |
| Tracey K. Cummins | 65 |
| Bruce Vermilyer | 54 |
| Republican |   |
| Harold Barr |  57 |
| WILLS TWP. TRUSTEE |   |
| Democrat |   |
| M. Joan Cuson | 102 |
| Republican |   |
| No candidate |   |
| WILLS TWP. BOARD MEMBER (PICK 3) |   |
| Democrat |   |
| David Conley |  94 |
| Republican |   |
| No candidate |   |