An elected Republican statewide officeholder is urging the secretary of state to make mail-in voting more widely available to Hoosiers for the Nov. 3 general election, contrary to the preference of Republican Gov. Eric Holcomb.
Jennifer McCormick, the GOP state superintendent of public instruction, recently sent a memo to Republican Secretary of State Connie Lawson advising her that McCormick's Department of Education "strongly supports an expansion of absentee or mail-in voting."
In her memo, McCormick observed that school buildings regularly are used as polling places in localities across the state, hosting 374 voting sites at the June 2 primary.
"Schools proudly open their doors to serve this important role for their communities," McCormick said.
But amid the COVID-19 pandemic, and continuing uncertainty over whether in-person classes will be held this year, McCormick said using schools as polling sites in November creates "considerable safety and financial concerns for schools and community members."
"Introducing hundreds or thousands of visitors into a school building in the midst of a pandemic will create unnecessary risks," McCormick said.
She explained that every election where voters are entering school buildings raises concerns about access and security, the possible presence of firearms, and other threats to students, teachers and staff.
Adding the possibility of spreading COVID-19, along with the "substantial costs" to prevent and mitigate any infections, "may cost lives and force schools to make difficult decisions regarding the continuation of in-person instruction," McCormick said.
"Prior to the start of this school year, many districts had difficulty purchasing cleaning supplies and personal protective equipment. This continues to be an ongoing struggle," she added.
"If the upcoming general election relies on the use of school buildings, there will be a substantial labor and resource cost incurred."
To alleviate that burden, McCormick recommends Lawson take action to enable all registered Indiana voters to choose to cast an absentee ballot by mail — as some 500,000 Hoosiers did for the primary election — reducing the demand for school facilities as in-person voting sites.
"Doing so will support the health and safety of Indiana students, school personnel, poll workers, voters, and the overall community, while also allowing schools to conserve limited cleaning supplies, protective equipment, and finances," McCormick said.
Lawson's office declined to comment Tuesday when asked about McCormick's memo.
The governor last week said he does not support making mail-in absentee balloting available to all registered voters for the general election, since he said most Hoosiers safely can vote in-person just as they go to work and school, shop in stores, and eat in restaurants notwithstanding the coronavirus pandemic.
"Folks need to understand that it is safe to vote," Holcomb said.
He urged voters who meet one of the 11 statutory excuses for voting by mail to do so if they wish. But Holcomb said all other voters should be confident Indiana's polling places will be safe for both in-person early voting and balloting on Election Day.
"Indiana will have a safe and secure and healthy, in-person election on Nov. 3," Holcomb said.
Gallery: NWI votes on delayed primary date
Gallery: NWI votes on delayed primary date
Election night with Frank J. Mrvan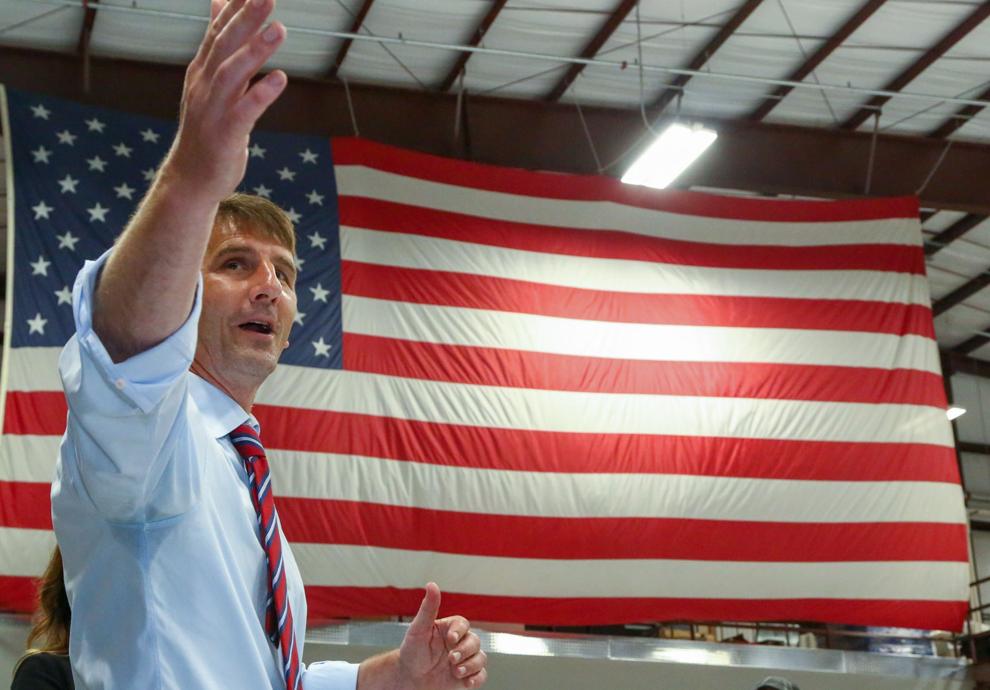 Election night with Frank J. Mrvan
Election night with Frank J. Mrvan
Election night with Frank J. Mrvan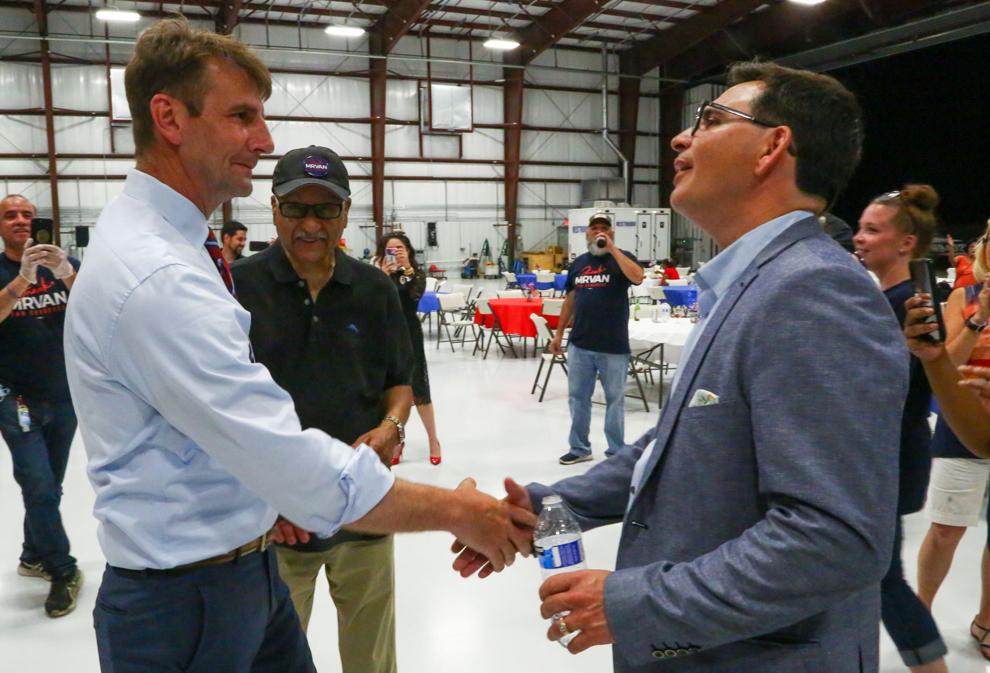 Election night with Frank J. Mrvan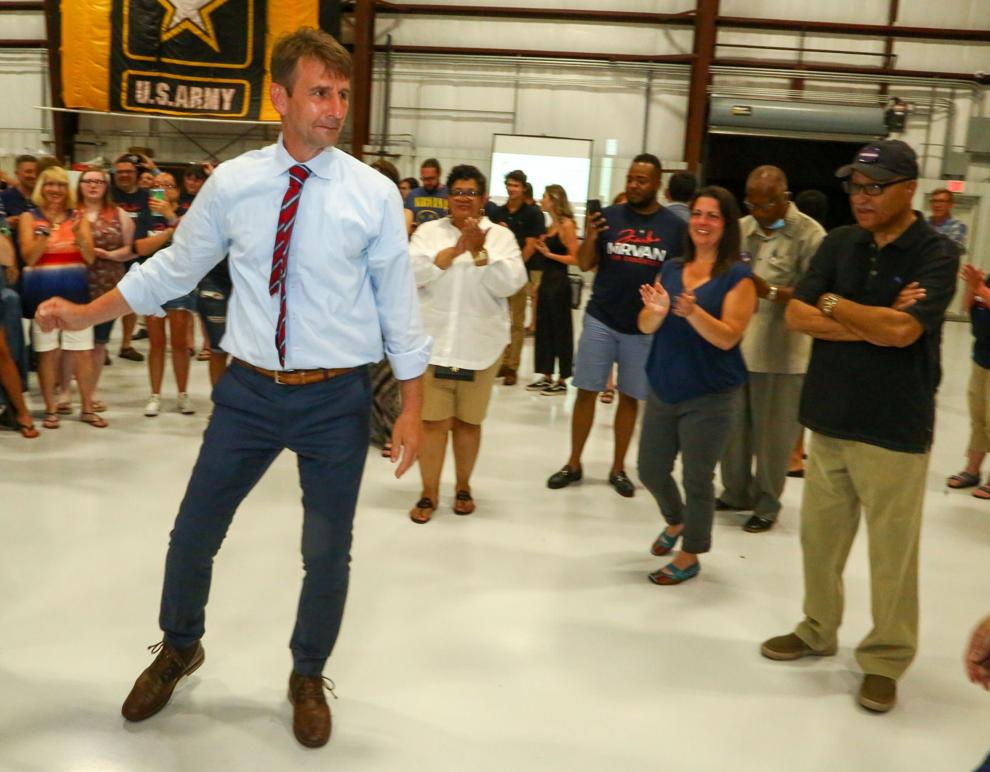 Election 2020 Indiana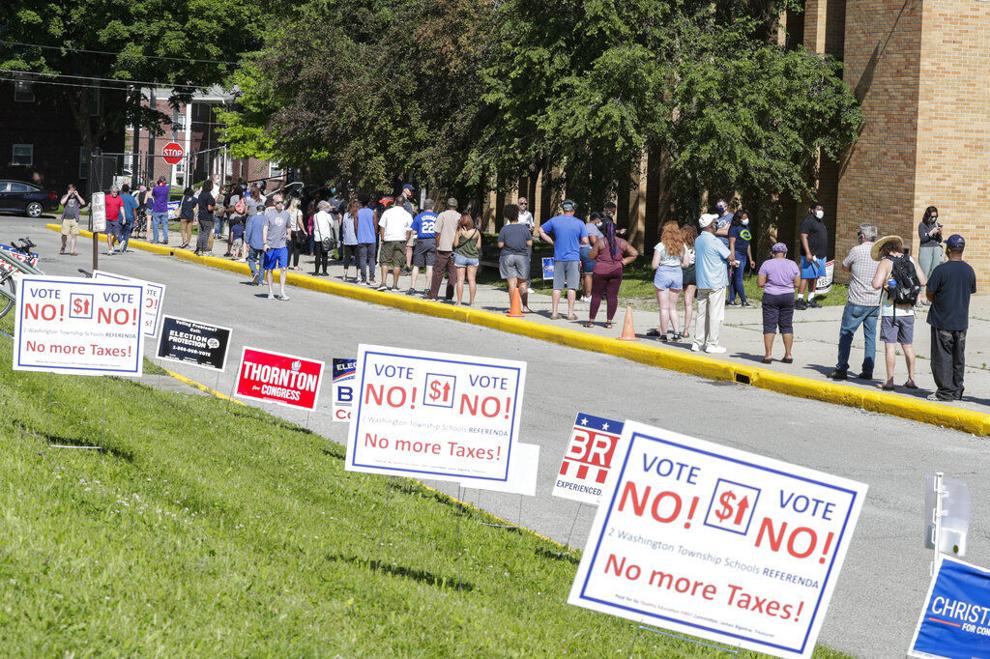 Election night with Frank J. Mrvan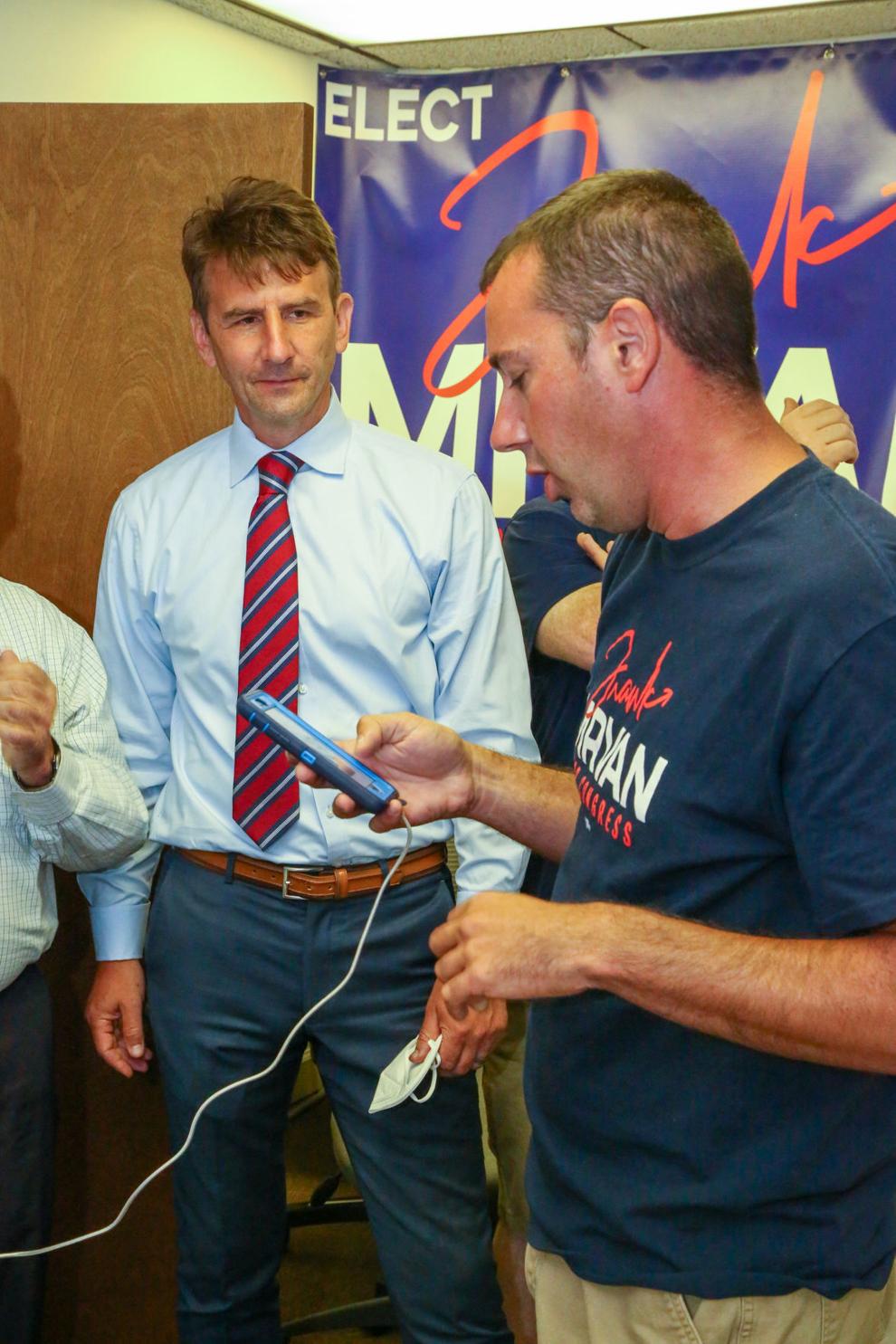 Election night with Frank J. Mrvan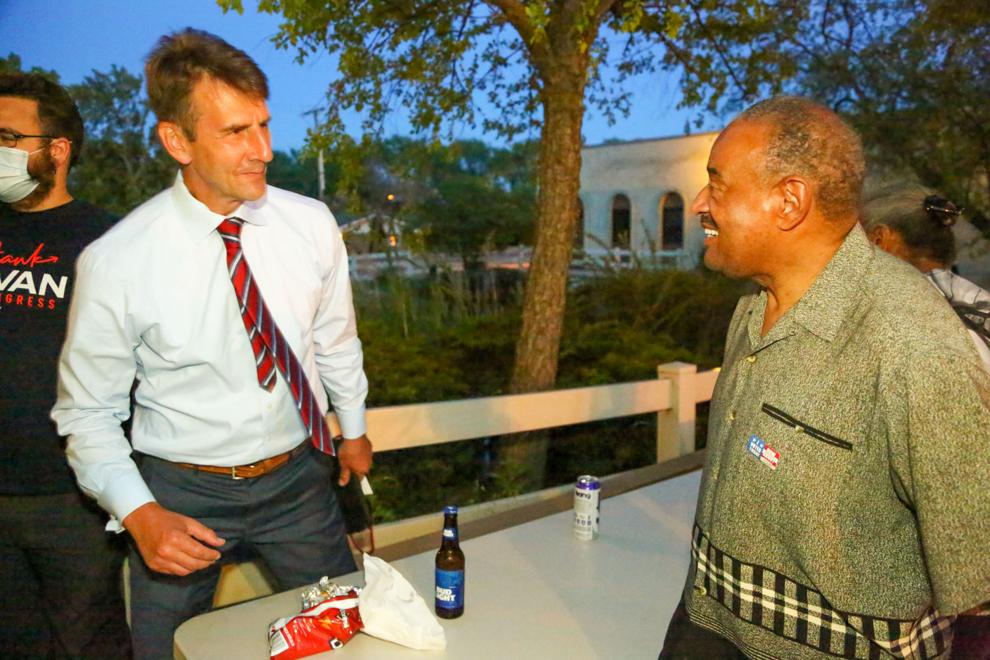 Election night with Frank J. Mrvan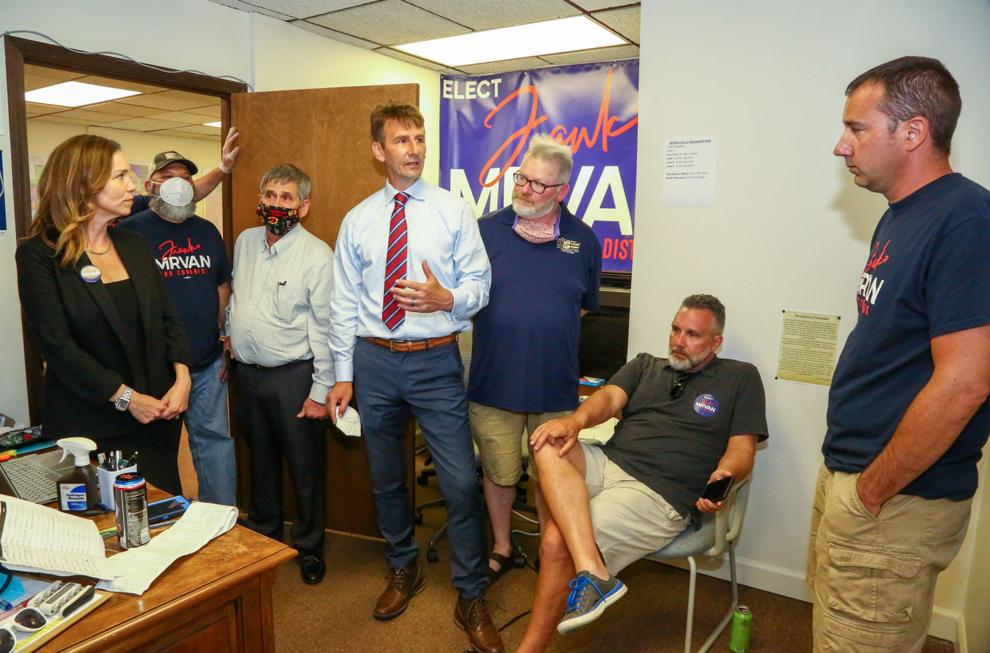 Election night with Frank J. Mrvan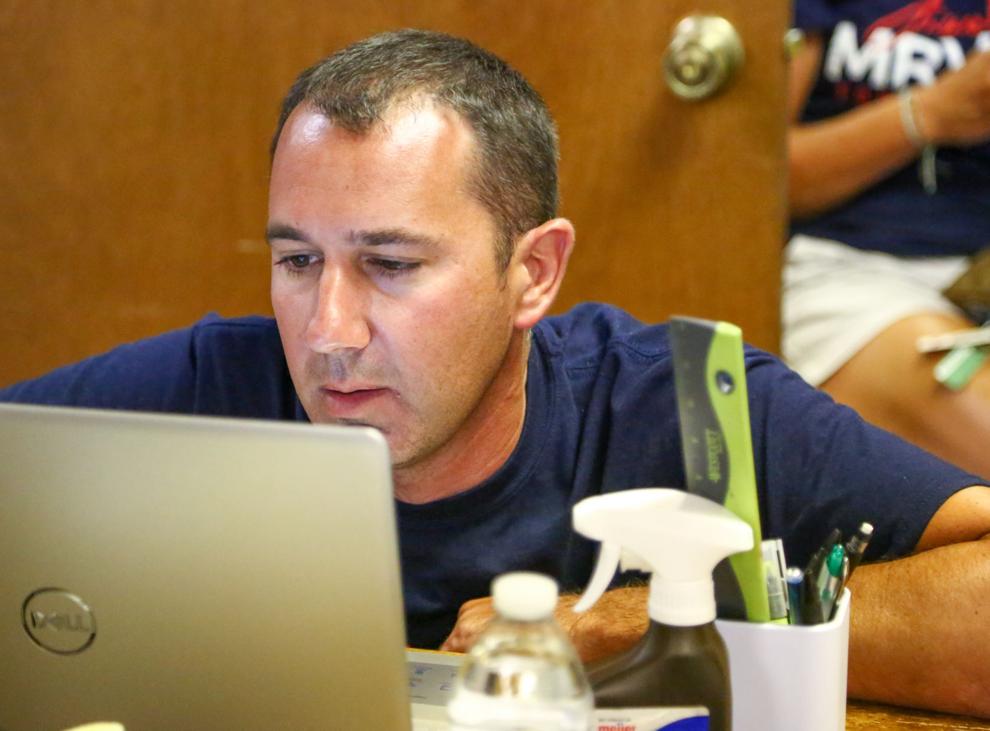 Election night with Frank J. Mrvan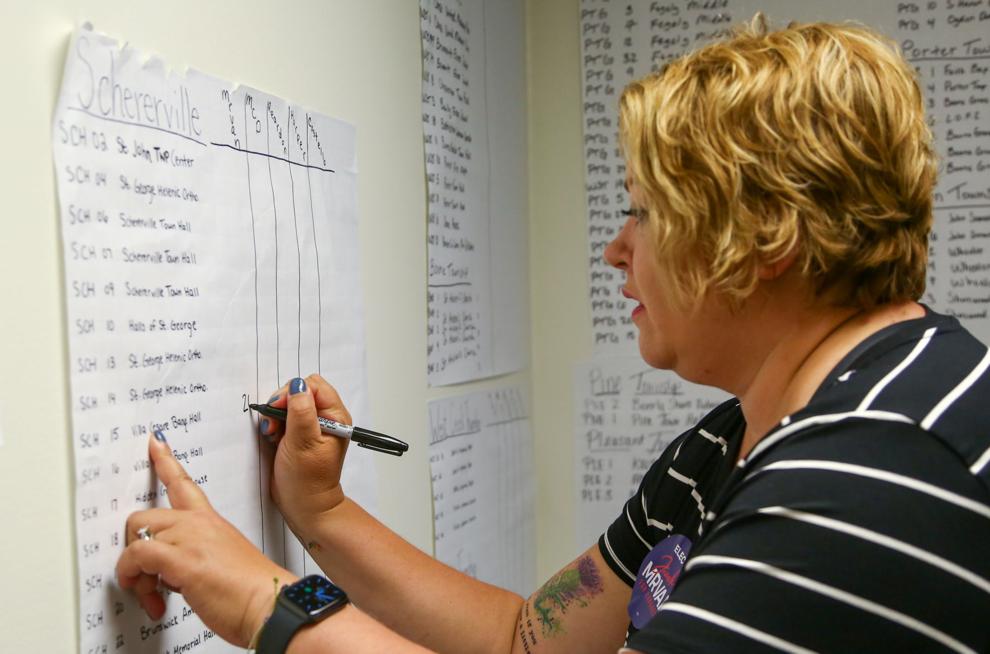 More than 30,000 mail-in ballots have already been cast for the election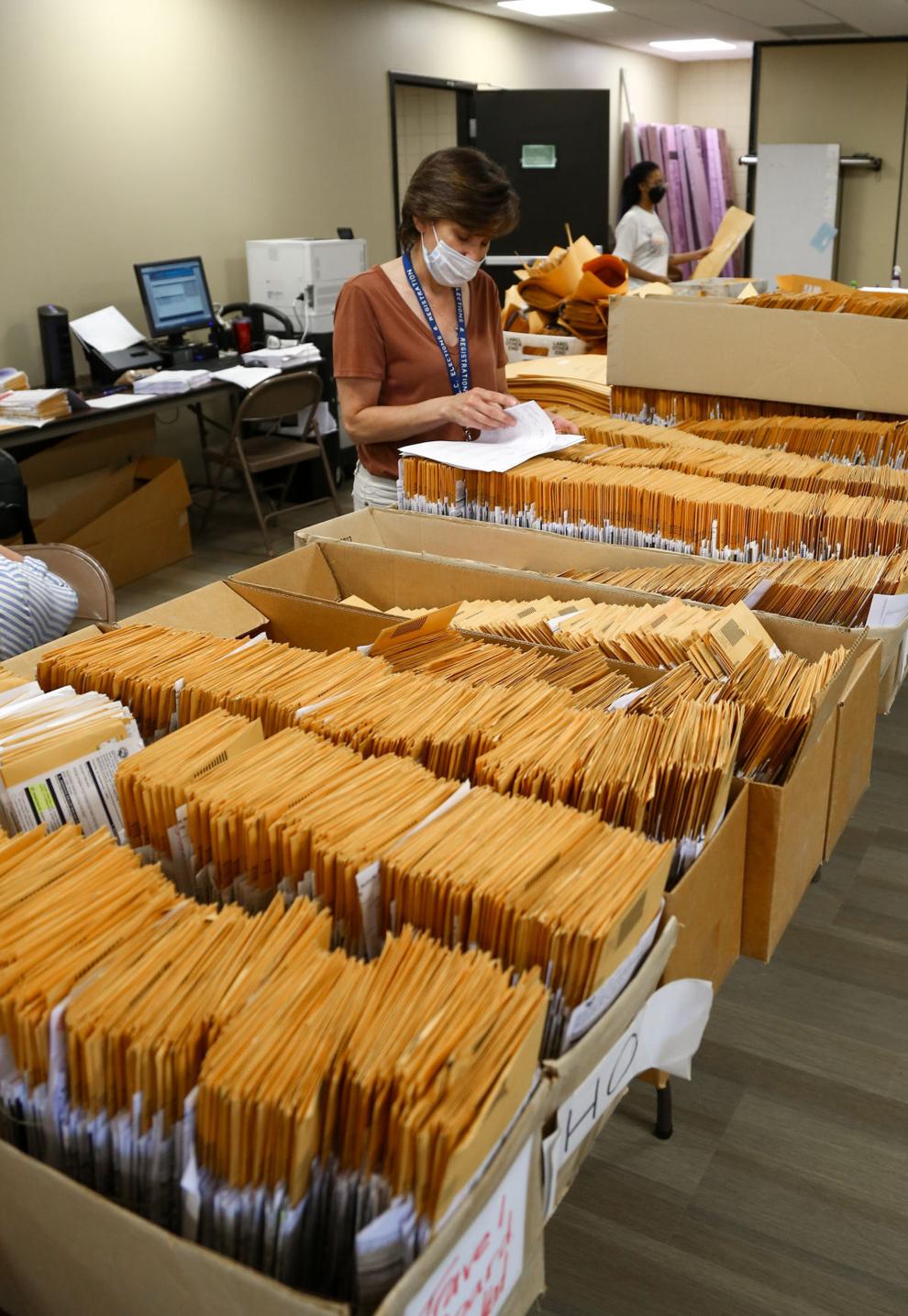 More than 30,000 mail-in ballots have already been cast for the election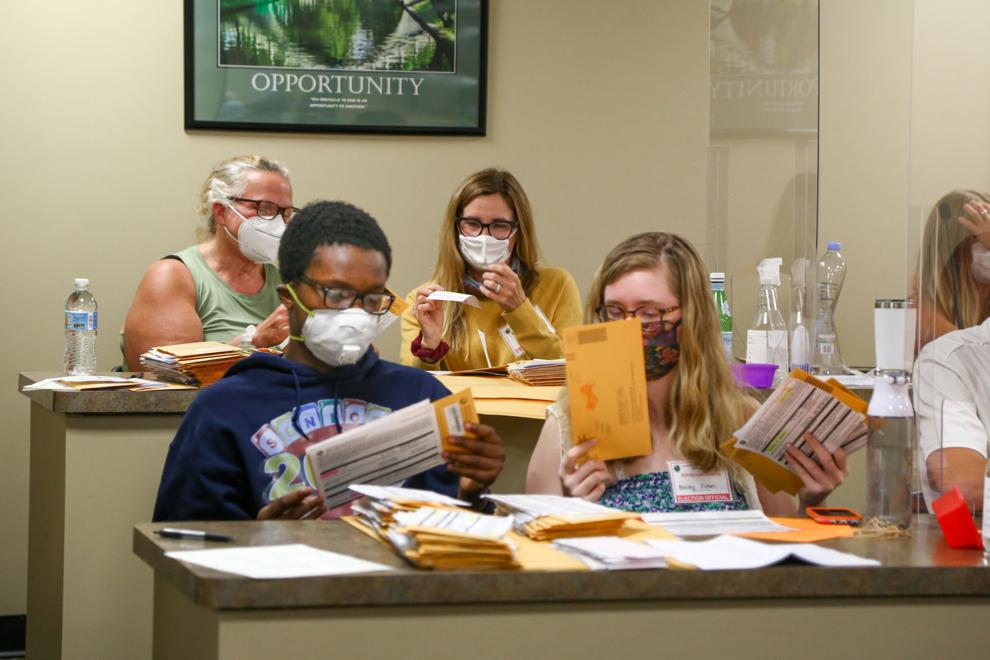 More than 30,000 mail-in ballots have already been cast for the election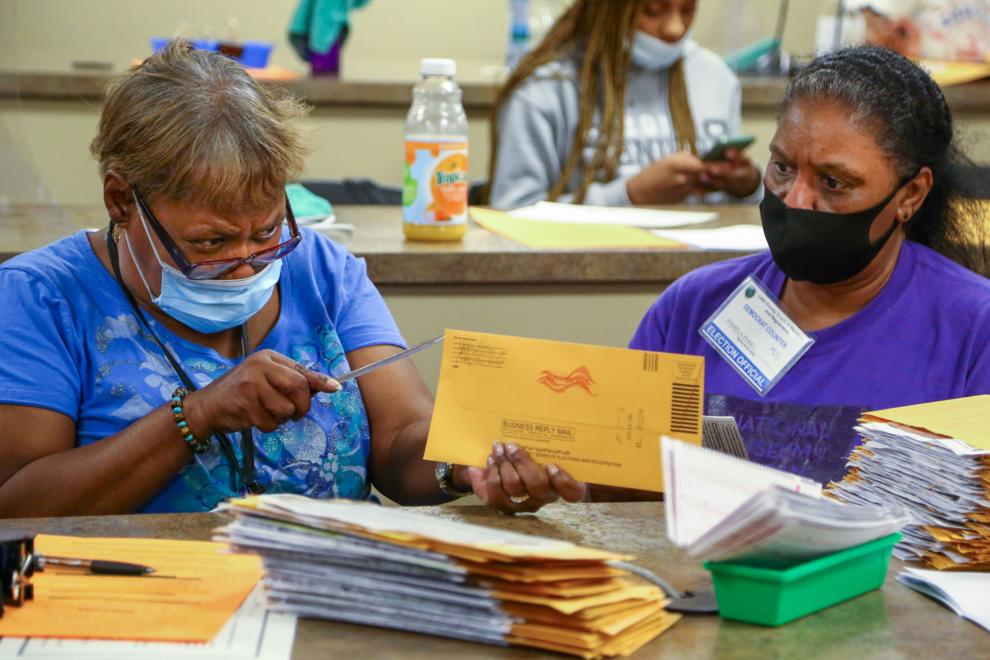 More than 30,000 mail-in ballots have already been cast for the election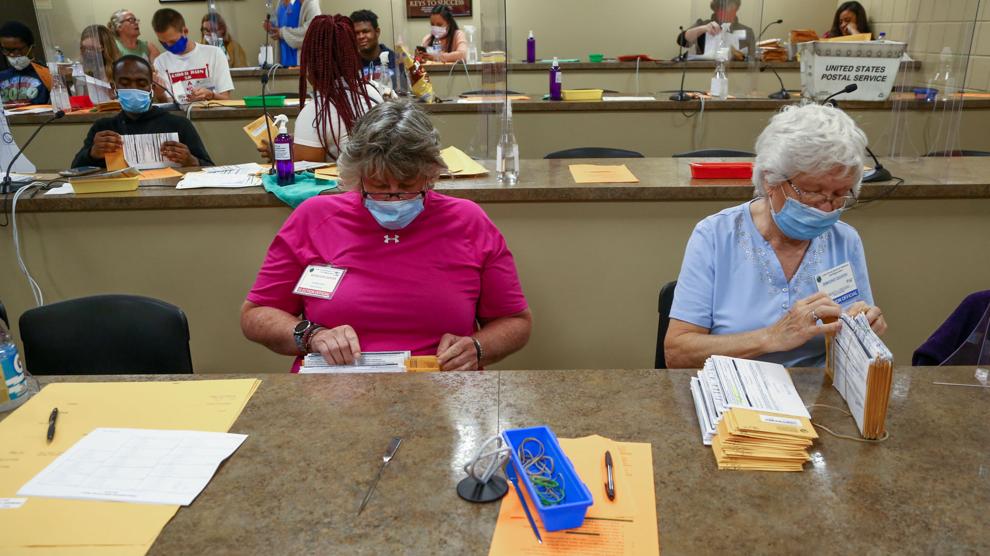 More than 30,000 mail-in ballots have already been cast for the election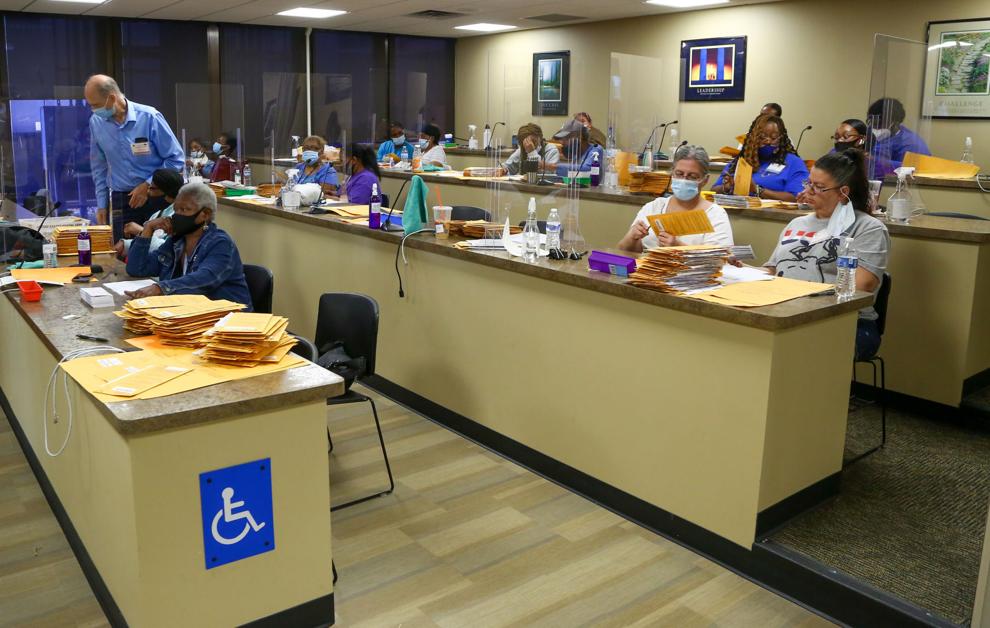 Cedar Lake voters are being asked to approve 2 referendums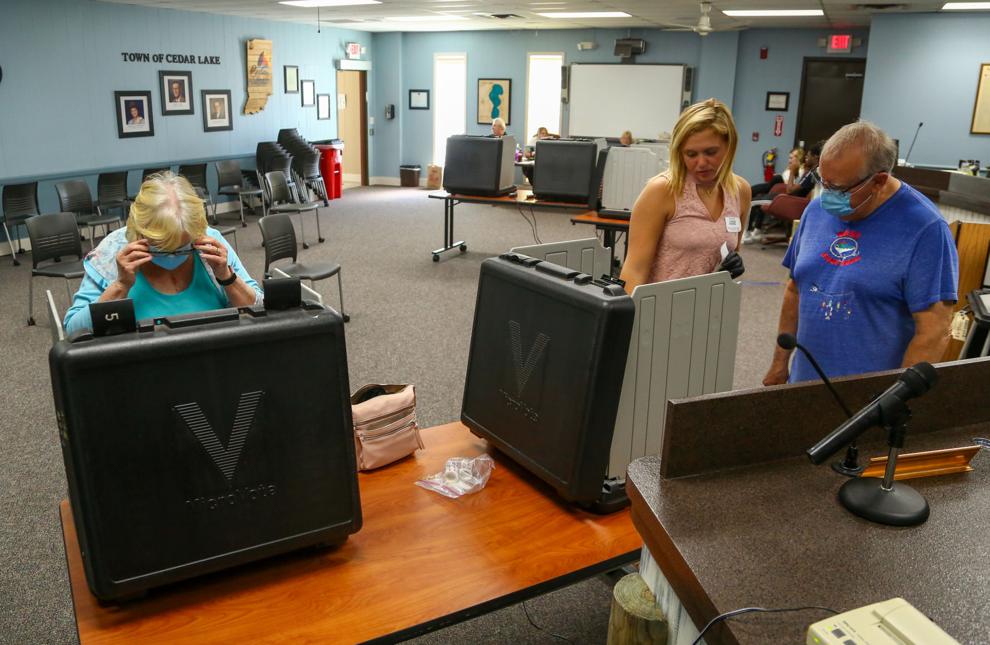 Cedar Lake voters are being asked to approve 2 referendums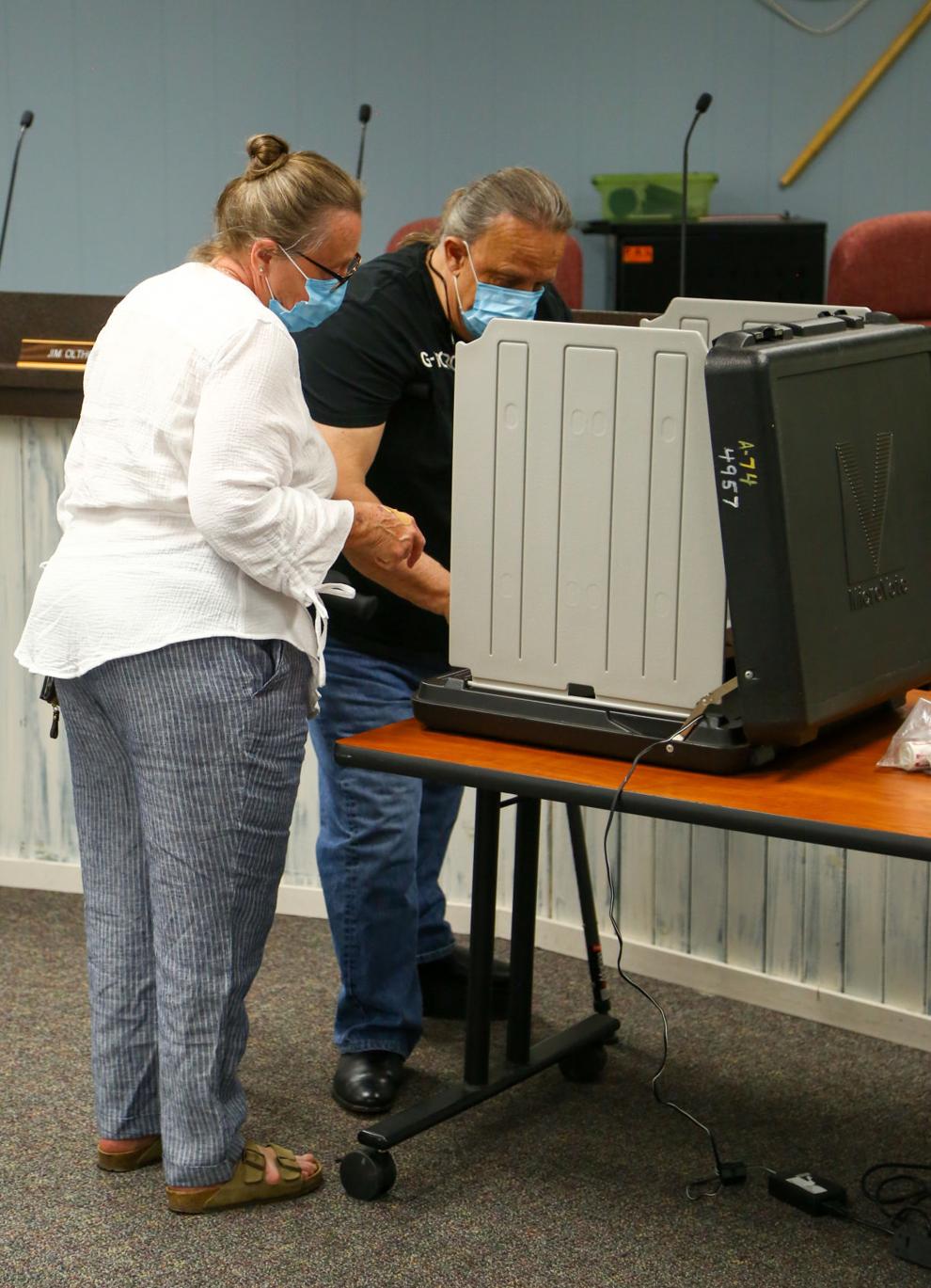 Cedar Lake voters head to the polls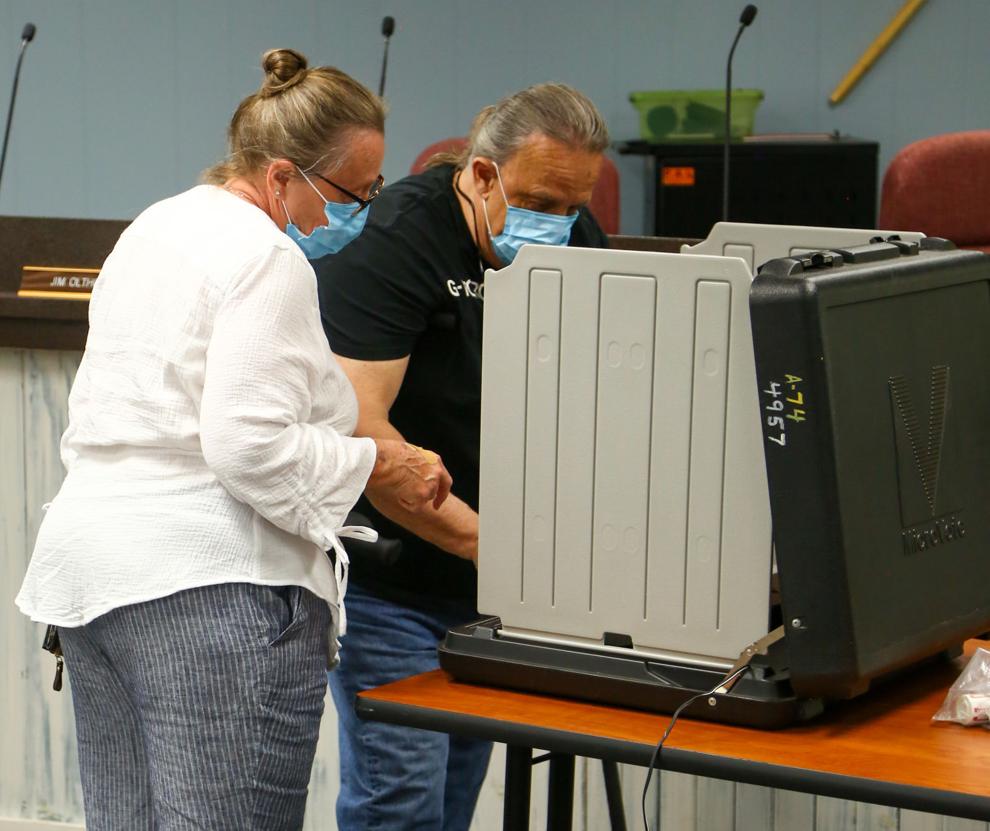 Cedar Lake voters are being asked to approve 2 referendums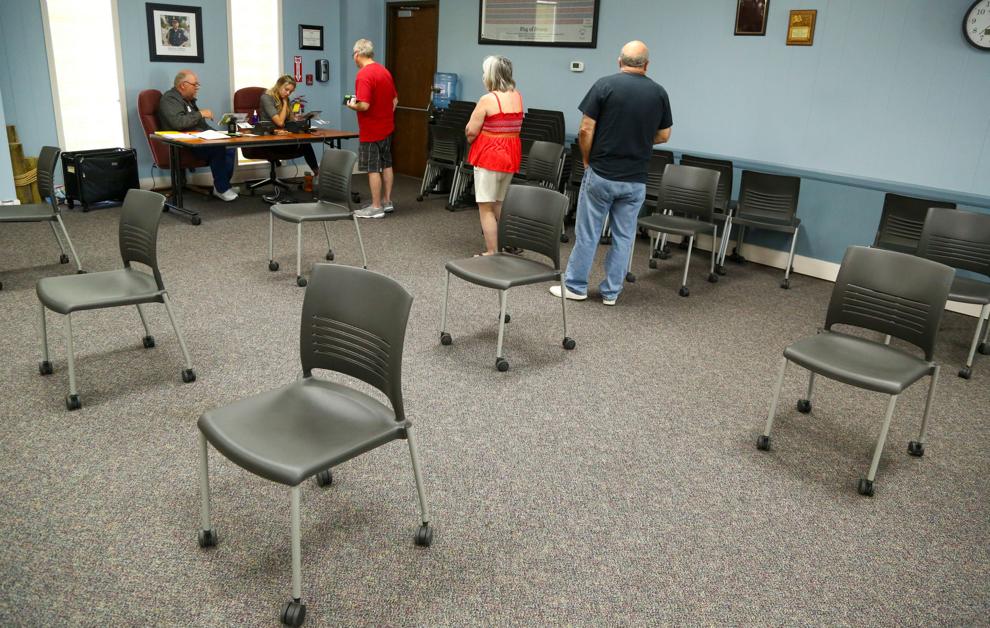 Cedar Lake voters are being asked to approve 2 referendums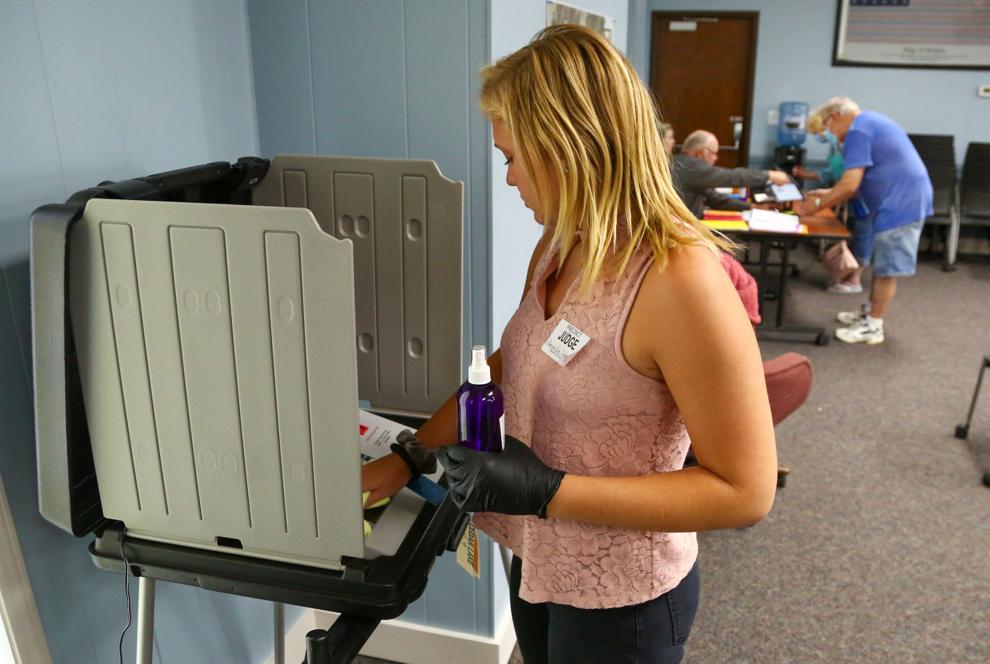 Voting at Frank Hammond Elementary School
Voting at Frank Hammond Elementary School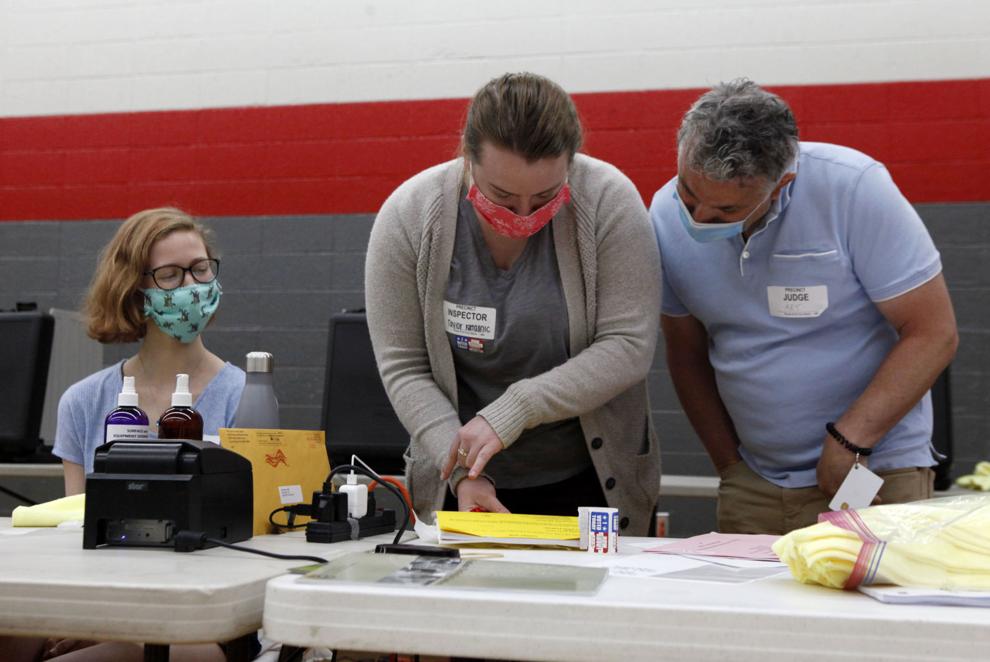 Voting at Frank Hammond Elementary School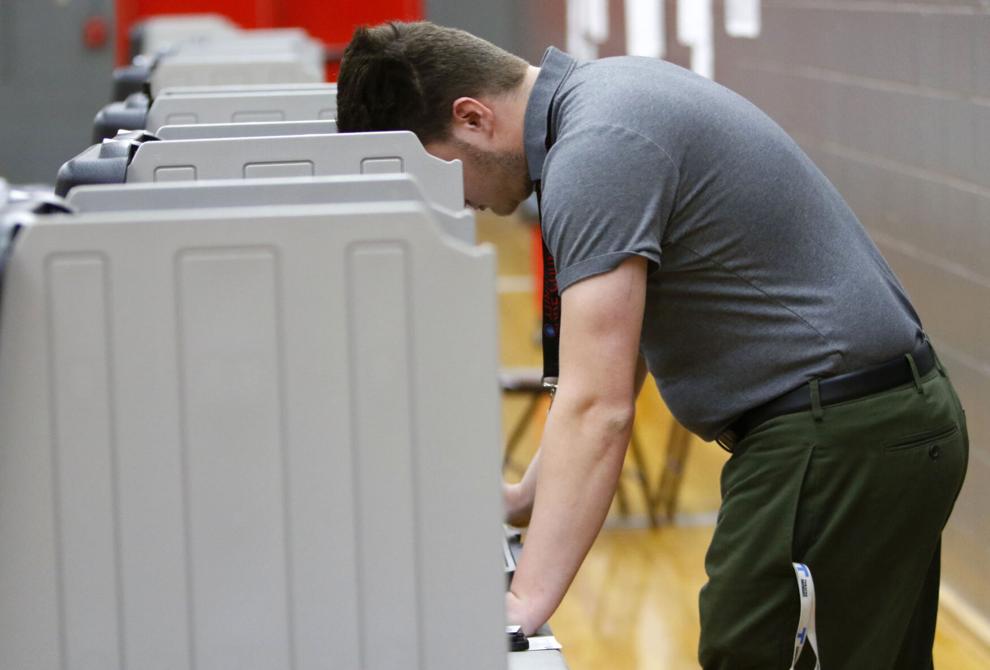 Voting at Frank Hammond Elementary School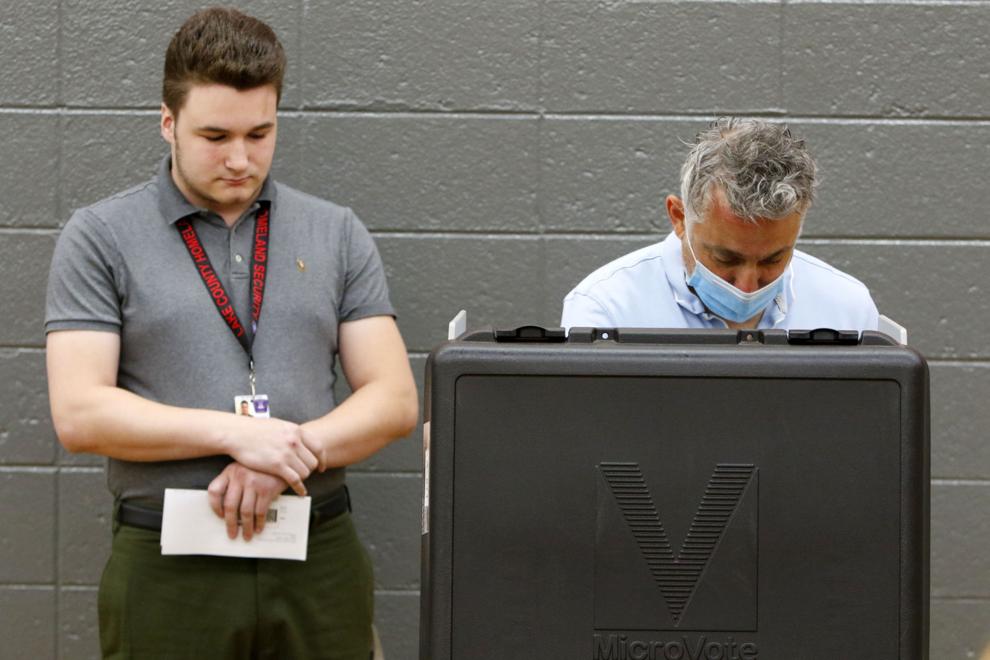 Voting at Frank Hammond Elementary School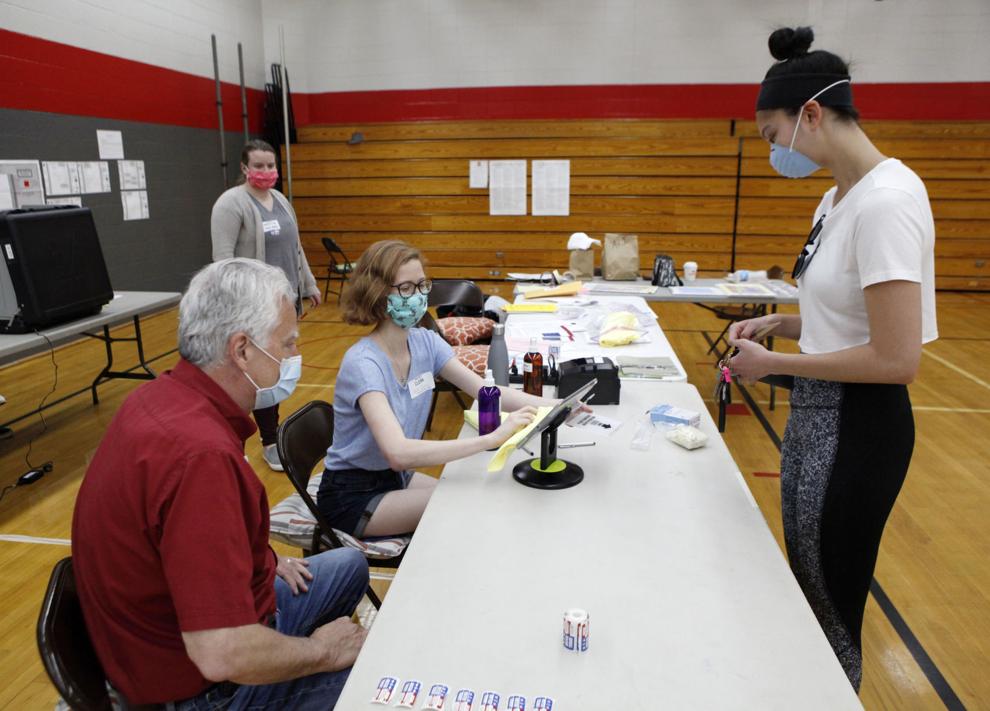 Voting at Frank Hammond Elementary School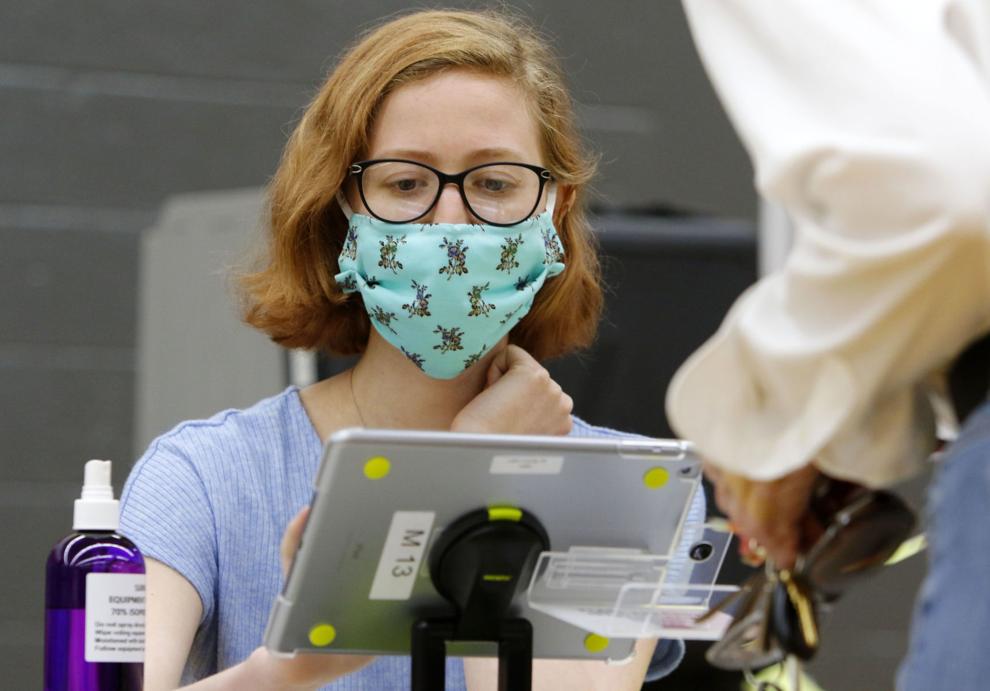 Voting at Frank Hammond Elementary School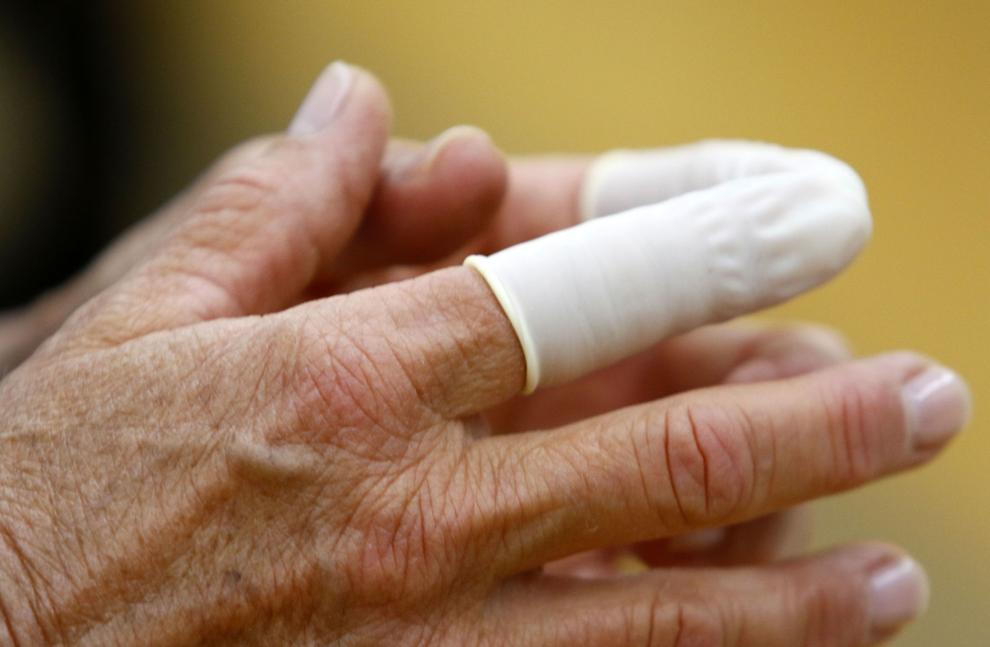 Voting at Villa Cesare
Voting at Villa Cesare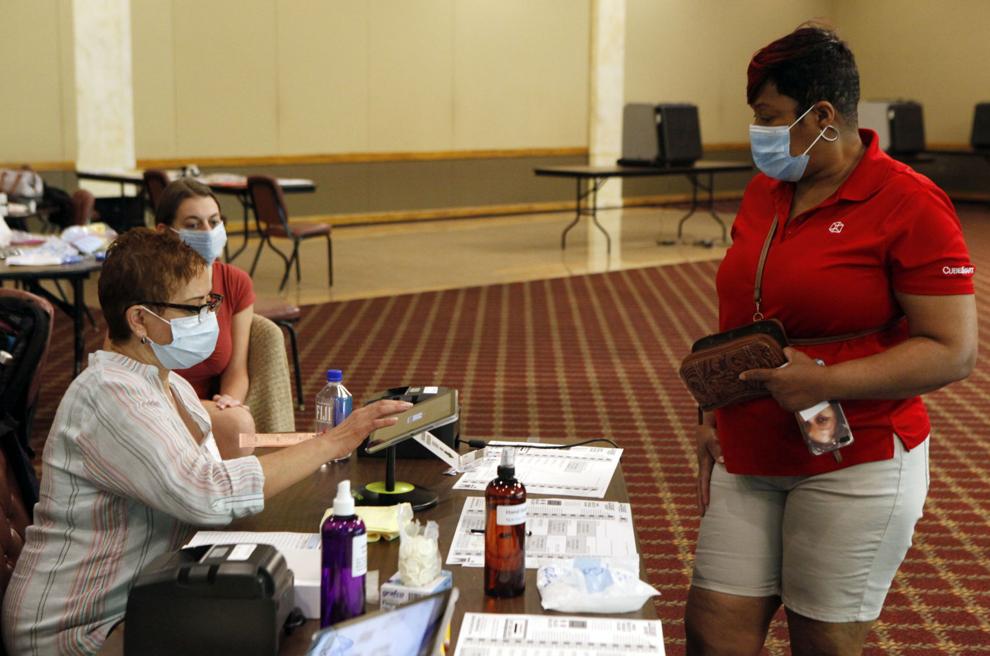 Voting at Villa Cesare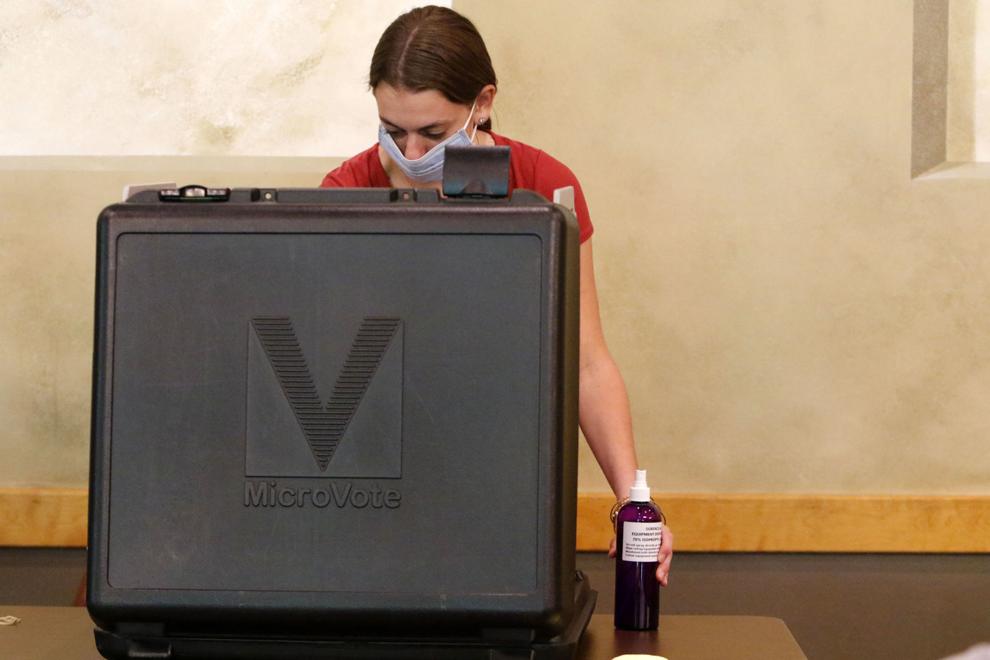 Voting at Villa Cesare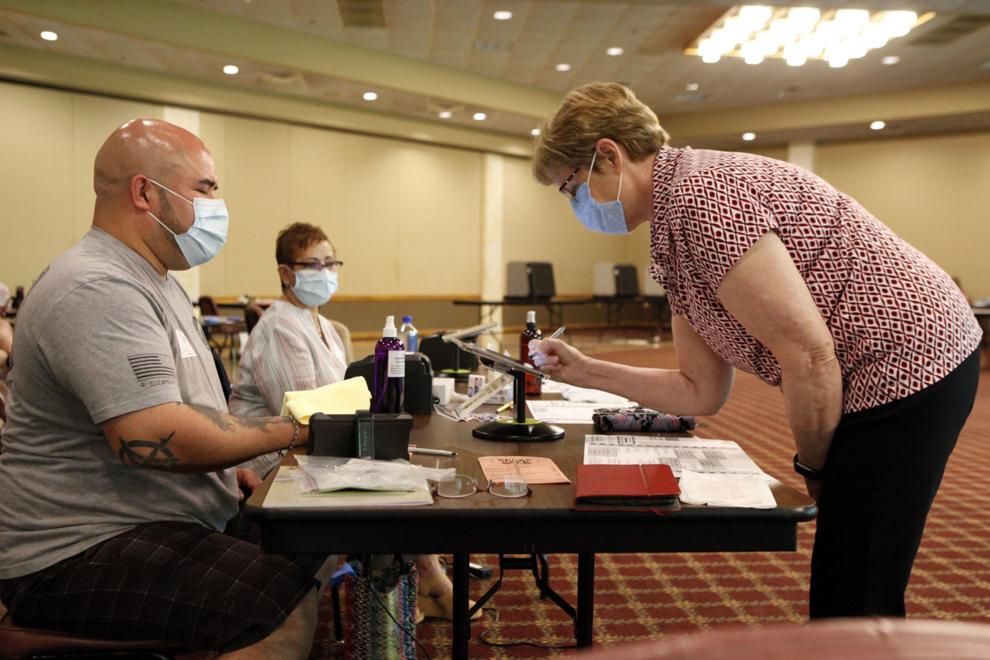 Voting at Villa Cesare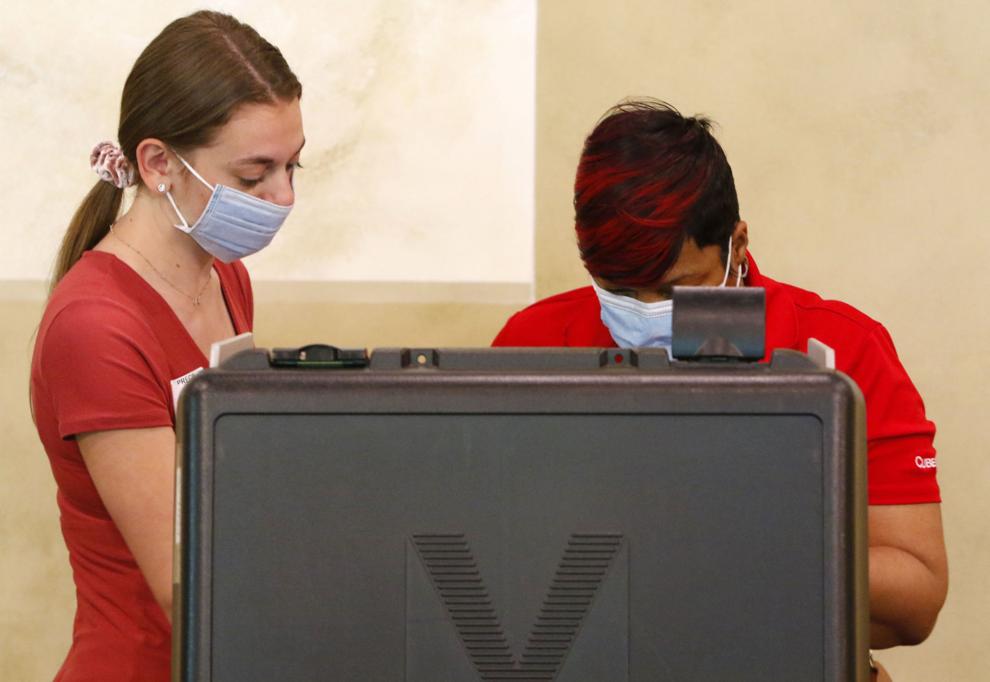 Voting at Villa Cesare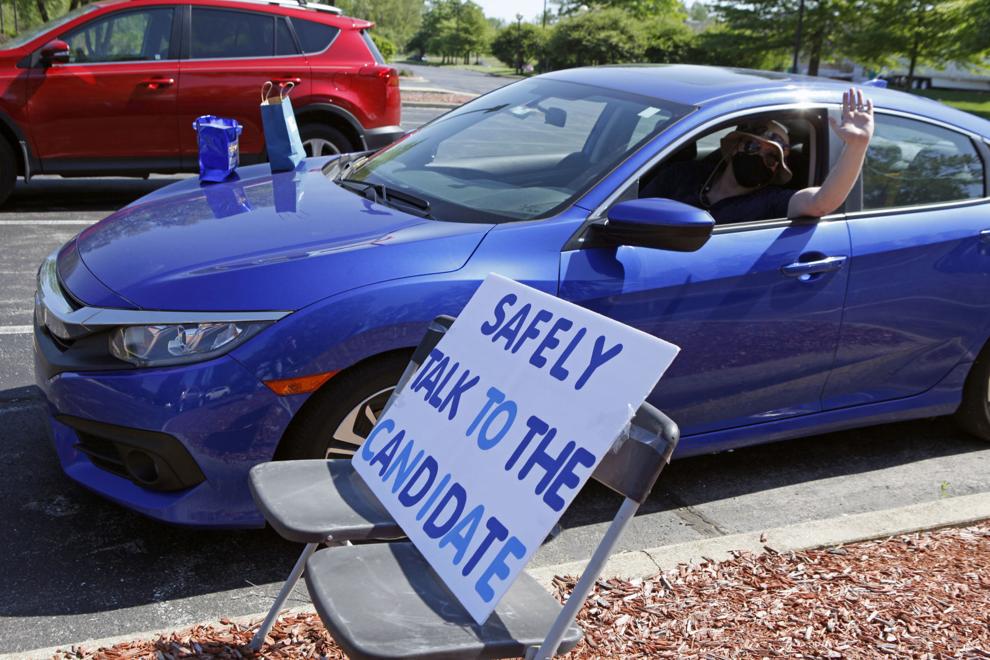 Voting at Villa Cesare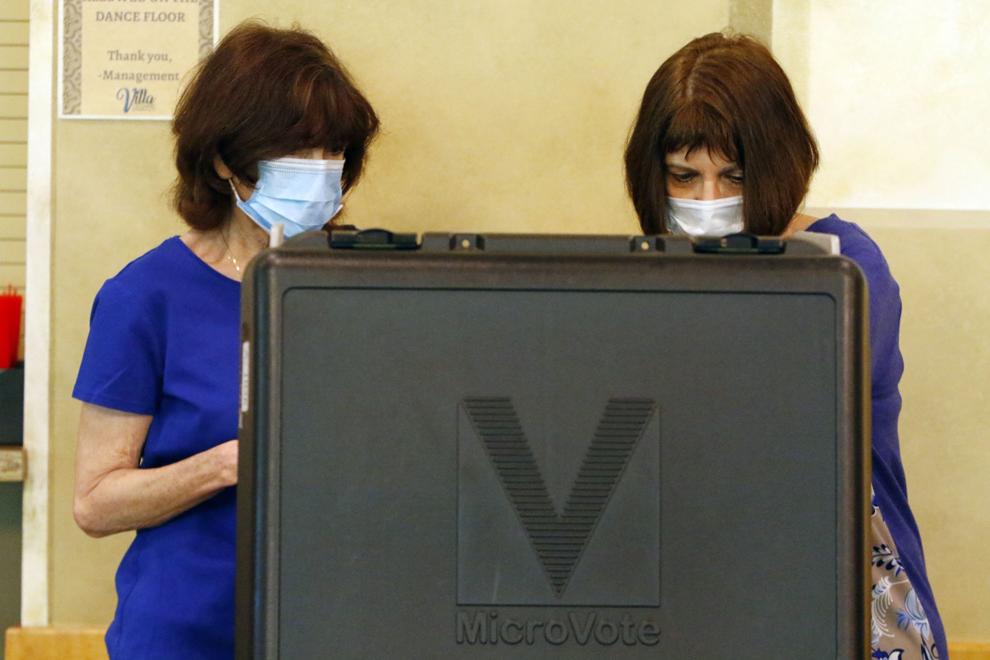 Voting at Villa Cesare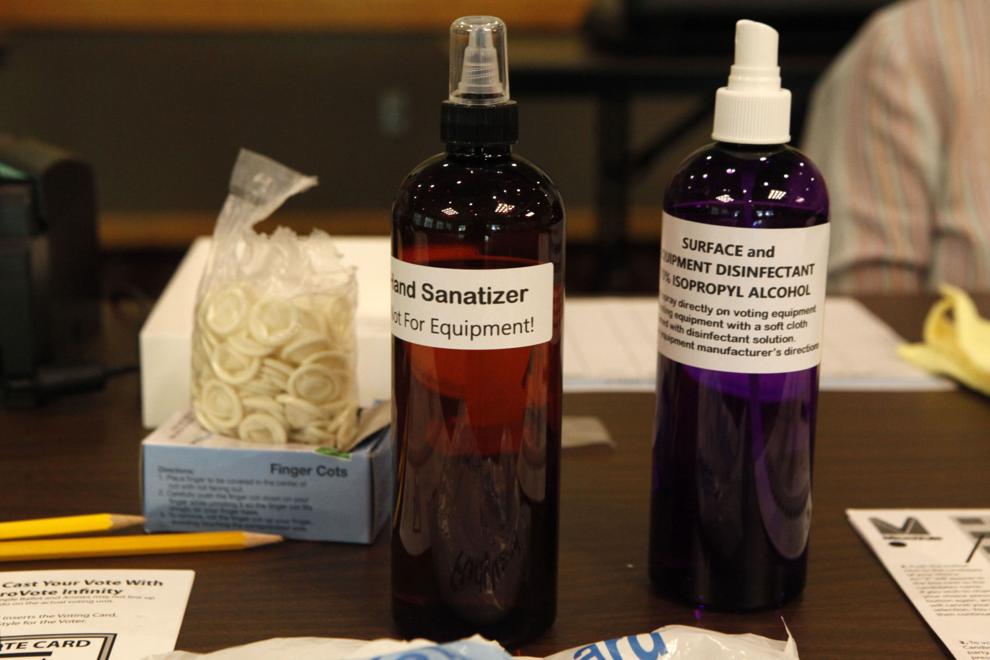 Voting at Villa Cesare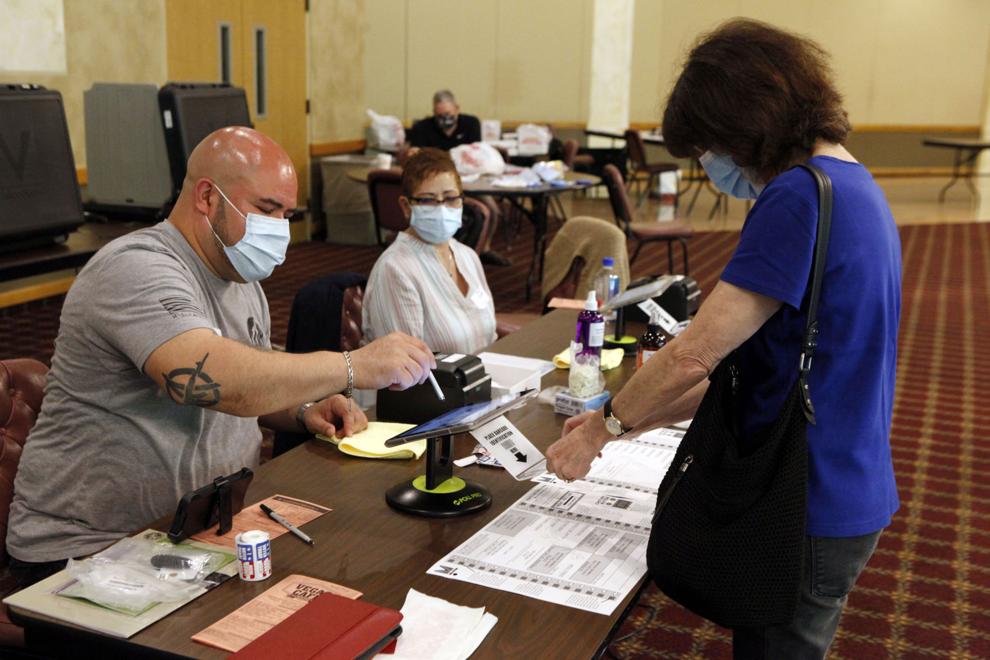 Voting at Villa Cesare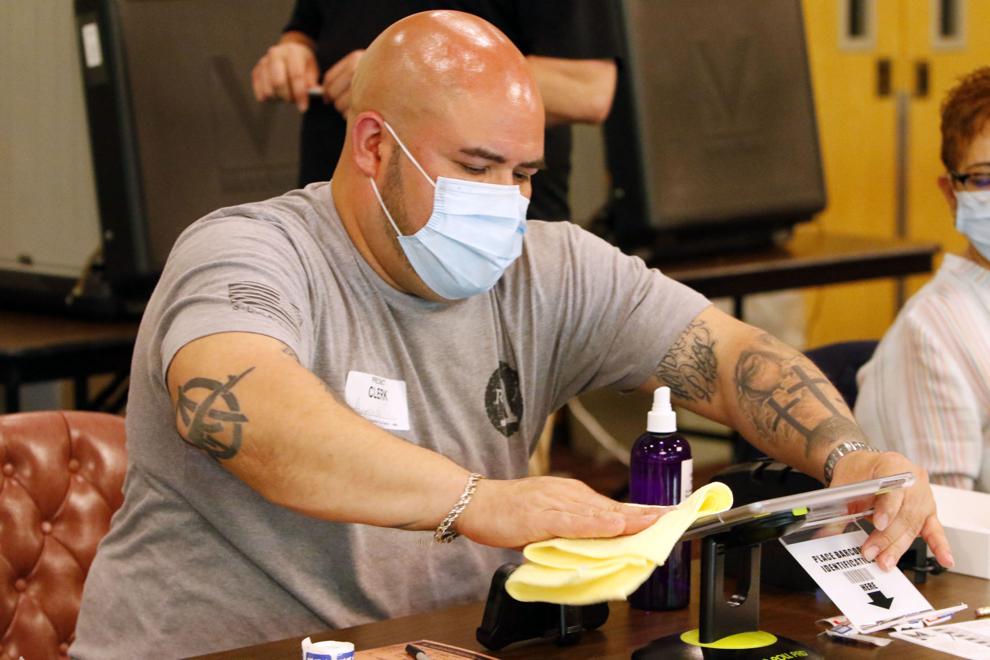 Gallery