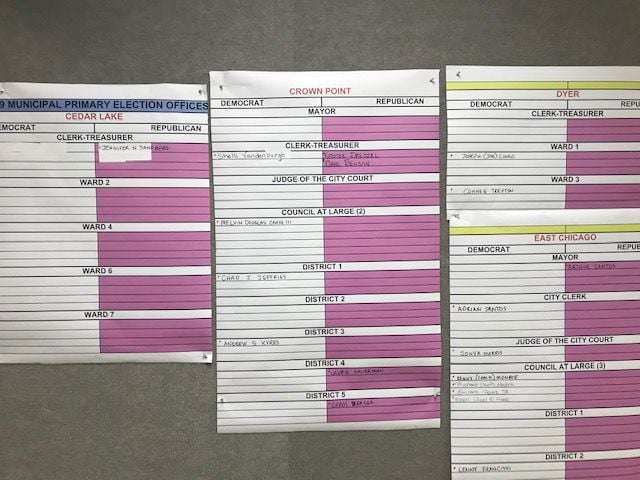 CROWN POINT — Candidate filing is underway for this year's municipal elections. The following is a list of candidates who have filed as of Monday in the various local communities.
Council 4th – Republican Ralph J. Miller
Council 7th – Republican Richard S. Sharpe
Clerk-Treasurer – Democrat Donna Arlene Catalano
Council – Republican Robert "Bob" Starkey
Council 3rd – Republican Alan Brooks
Council  3rd – Democrat Mary Brown
City Judge – Democrat Deidre L. Monroe
Mayor – Democrat Thomas M. McDermott Jr.
Council 1st – Democrat Mark Kalwinski
Council 5th District – Democrat Jayson H. Delgado
Council 3rd Ward – Democrat Dan Vassar
Council 1st – Democrat Mark A. Kopil
Council 5th – Democrat Richard W. Long
Council 3rd – Democrat Jeff Minchuk
Get Election 2020 & Politics updates in your inbox!
Keep up on the latest in national and local politics as Election 2020 comes into focus.