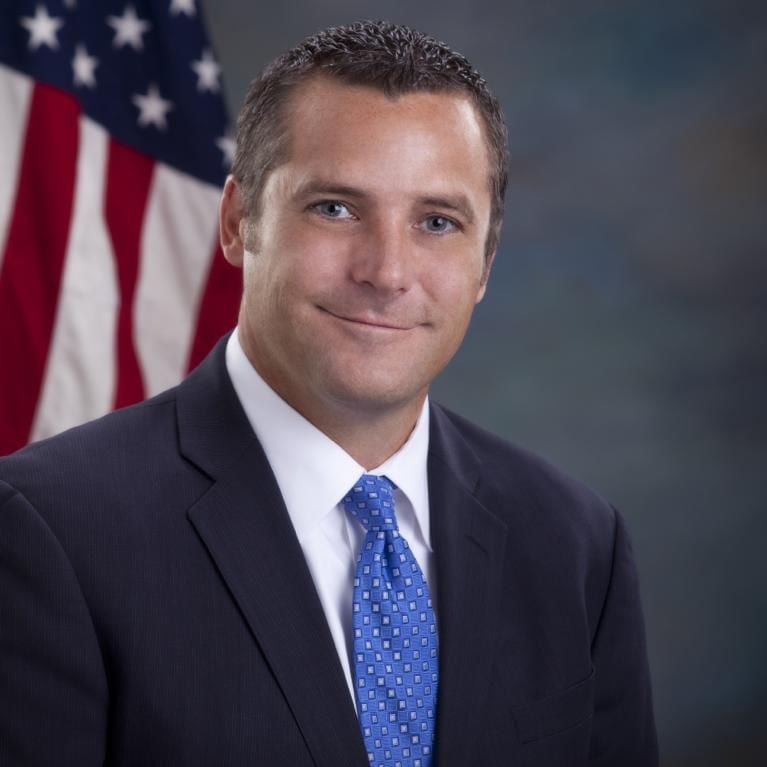 Hammond Mayor Thomas McDermott Jr. appears to have raised more money in the two months since U.S. Rep. Pete Visclosky, D-Gary, announced his retirement than any of the other Democratic candidates seeking to represent Northwest Indiana in Congress.
The five-term leader of Lake County's most populous city tells The Times his Federal Election Commission fundraising report, set to be made public Jan. 31, will show he raised $170,000 from 271 donors between Nov. 6, when he announced his bid, and Dec. 31.
McDermott said he was particularly proud that nearly half his donations were under $100, including 72 donors who gave $20.20 in recognition of the 2020 election year.
"It's a real good cross-section from Lake and Porter counties," McDermott said. "Every penny counts, and we appreciate all the support."
McDermott said he likely could have raised more money in the fourth quarter of 2019, but it took a few days to get his campaign started after Visclosky announced he would not run for reelection, and McDermott stopped seeking donations a week before Christmas.
"I think next quarter we'll do better than this," McDermott said. "I need to have half a million dollars to run the campaign I want to run, so I'm 40% of the way to where I need to be."
McDermott explained most of the money he raises will go toward voter outreach — and that's not cheap. He said sending a mailer to selected voters in the 700,000-plus resident district can cost upward of $40,000 for each mailing.
"Nobody really wants to talk about it, but the fact is a big part of this is raising money," he said. "We're going to keep pushing hard until we get there."
State Rep. Mara Candelaria Reardon, D-Munster, appears to be in second place for fourth-quarter fundraising.
She said her campaign team still is double-checking her numbers, but she expects to report donations totaling $100,000.
Valparaiso attorney Jim Harper, who ran an unsuccessful 2018 campaign for Indiana secretary of state, said he feels "really good" about raising $80,000 in a multi-candidate field during the six weeks he's been actively campaigning.
"We still have a lot of work ahead of us, but I feel like we have a solid base of support," Harper said. "I feel like the reason we have a solid base of support is that people want to have a choice."
Harper said many Region Democrats aren't satisfied with the conventional positions espoused so far by McDermott, especially his initial reluctance to support the impeachment of Republican President Donald Trump.
"There is a desire among a lot of people to make sure that we have a progressive voice from Northwest Indiana, and the mayor is not articulating that at all," Harper said. "We only have two Democratic seats in Indiana, so I think it's important in those Democratic seats we have somebody who is going to fight for progressive Democratic values and make sure that we're standing up to the president."
North Township Trustee Frank J. Mrvan said his FEC report will show he raised $53,916 from 91 donors during the same period as McDermott.
"I feel good," Mrvan said. "Obviously it's a constant issue to be able to raise money. You have to be able to reach out every single day and find new and creative ways to do that."
Mrvan is hosting what he described as two "major fundraisers" in January. He also is seeking smaller donations from district residents in Lake, Porter and western LaPorte counties.
"We're getting donations from $3 to $5 online," he said. "So we have a broad appeal that is able to bring in many different spectrums of voters that are interested in our campaign."
Mrvan acknowledged it's a lot of work to constantly be dialing for dollars. But he believes the process ultimately will make him a better congressman.
"What it does is set you up to understand how important a congressman's job is. To represent the 1st District, you are basically setting the stage for the ability to go to Washington, keep a very tight schedule, manage a lot of different tasks and be able to have a broad appeal," Mrvan said. "I understood it as a trustee, but I really understand the value of how Congressman Visclosky did this with grace and strength because it is a lot of work."
Gary attorney Sabrina Haake did not respond to a request for comment on her fourth-quarter fundraising.
Newton County activist Ryan Farrar said he did not report any donations to the FEC.
So far two additional Democrats have joined the congressional race since filing for the May 5 primary election officially began last week: Melissa Borom, of Gary; and Tony Daggett Sr., of Hammond.
There also are two Republicans who last week filed to run in the GOP primary: Spencer Lemmons, of Hobart; and William F. "Bill" Powers.