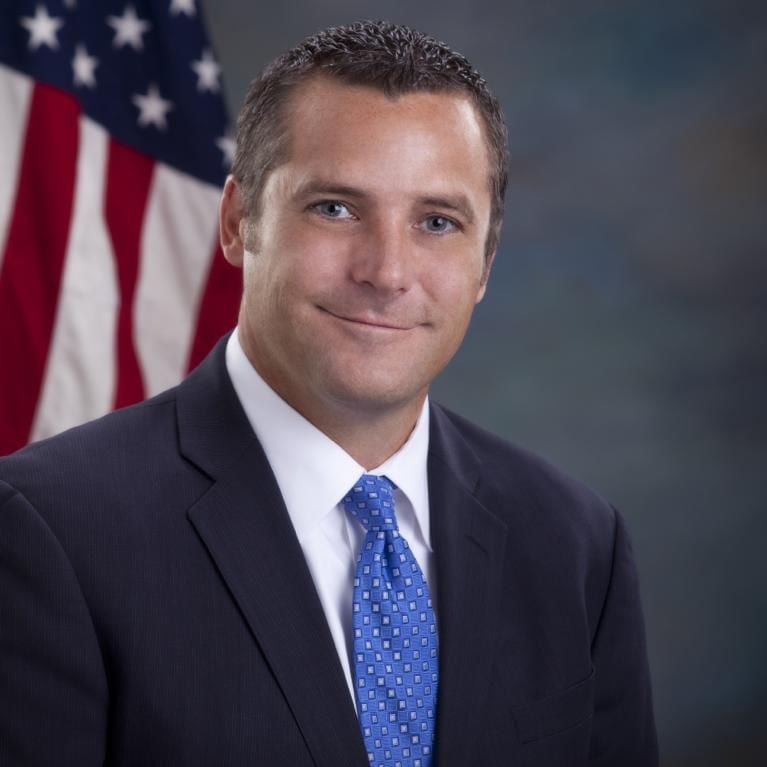 HAMMOND — Mayor Thomas McDermott Jr. is claiming he's raised more than $50,000 for his congressional campaign since launching his bid to succeed U.S. Rep. Pete Visclosky, D-Gary, on Nov. 6.
The four-term Democratic mayor, who was elected to a fifth term Nov. 5, announced the fundraising total on his weekly radio program.
The amount could not be independently verified since McDermott's quarterly fundraising report isn't due to the Federal Election Commission until Jan. 31, 2020.
However, McDermott said he's been spending a lot of time calling potential donors after mayoral work hours, and the campaign saw a very positive response from appeals seeking donations of $20.20 for the 2020 election.
"I love the number of people donating $20.20. Hundreds of people donating $20.20," McDermott said.
McDermott perhaps was most prepared of the four candidates that so far have filed with the FEC to run in Indiana's 1st District, since McDermott already was planning to challenge Visclosky in next year's Democratic primary.
Nevertheless, McDermott said he, like nearly all Region residents, was "completely caught off-guard" when Visclosky announced Nov. 6 that he'll retire at the end of his 17th term, and close the books on his tenure as Indiana's longest-serving congressman.
"It's not like we were anticipating starting fundraising on the spot," McDermott said in explaining why he was so proud of his early fundraising results.
It's not known how much money a candidate will need to raise and spend to win the May 5 Democratic primary for the U.S. House seat representing all of Lake and Porter counties and western LaPorte County.
The most recent competitive primary was in 1984 when Visclosky defeated first-term U.S. Rep. Katie Hall, D-Gary, by 2,368 votes in a four-person race.
No Republican ever has represented the 1st District since it was centered on Northwest Indiana in the 1930s.