U.S. Rep. Pete Visclosky, D-Gary, is the only congressman ever to represent approximately half the population of Northwest Indiana, after serving the Region in the U.S. House for the past 35 years.
While Visclosky, 71, is choosing this year to retire, rather than extend his record as the longest-serving congressman in Indiana history, he is confident his example of steady, bipartisan leadership focused on improving Northwest Indiana's quality of life and quality of place will continue.
Visclosky has endorsed North Township Trustee Frank J. Mrvan to carry on his legacy and lead the effort in Washington, D.C., to protect and grow Region jobs, improve transit connections to Chicago, preserve the Lake Michigan shoreline, and take on other transformational projects that will shape Northwest Indiana in the third decade of the 21st century and beyond.
But Mrvan doesn't automatically get a free pass to the Capitol, even though only Democrats — and just five people altogether — have represented the 1st Congressional District since it was centered on Northwest Indiana 88 years ago for the 1932 general election.
Voters in Lake, Porter and western LaPorte counties must choose between Mrvan, perennial Republican nominee Mark Leyva, who lost to Visclosky in seven prior elections, and Michael Strauss, the Libertarian Party candidate.
In addition to his Visclosky endorsement, Mrvan is touting his 15-year record leading Lake County's most populous township, aiding people in need, helping people find jobs, working across party lines to solve problems and putting families and children first.
Mrvan 'servant-leader'
"Because I've been a dedicated public servant, who has been a servant-leader, I have been able to make an impact in my community," said Mrvan, a Highland resident. "I want to be able to bring like-minded individuals to come together to make our Region a better place, for current residents and for future generations."
Mrvan said, if elected, his priorities in Congress will be enacting policies that help grow Northwest Indiana's economy, maintain and create "family sustaining" jobs, ensure access to affordable health care and make mental health services more widely available.
In addition, Mrvan said he is the most prepared candidate to respond to the COVID-19 pandemic after leading local efforts in his role as township trustee to assist health care workers dealing with the coronavirus, delivering food and other necessities to senior citizens, and promoting blood drives.
Mrvan also is pledging to protect Northwest Indiana's steel industry from unfair competition, require infrastructure projects use American-made goods, take steps to reduce the effects of human-caused climate change and ensure public funds are directed to public education.
"As a member of Congress, I am going to Washington, D.C., to be able to make Northwest Indiana the most thriving area that we possibly can," Mrvan said.
Leyva touts tax reduction
Leyva's priorities, on the other hand, go beyond Region issues, as he hopes as a member of Congress to aid Republican President Donald Trump's quest to "make America great again" and "keep America great."
The Highland carpenter backs Trump's border wall between the United States and Mexico, shares the president's goal of reducing taxes, cutting federal regulations and repealing the Affordable Care Act, and Leyva promises to always defend Second Amendment gun rights.
"I am not a politician. I have never served in public office," Leyva said. "But I am willing to go to Washington to fight to improve your lives."
"I want our people to have a great health care system, exceptional educational opportunities, good-paying jobs, stable and safe communities to live in. Mark Leyva wants a future that is brighter and better for our children and our families," Leyva said.
Individual freedom advocate
Strauss, meanwhile, is asking Region voters to send him to Congress so he can dismantle as much of the federal government as he possibly can.
The Gary Libertarian believes "a vote for Strauss for Congress is a vote for you," because it only is when the American people reclaim their liberty, and no one is forced to sacrifice their values, that the United States truly can become a free and prosperous nation.
"We the people are the founders of government and the masters of how our tax dollars get spent and how our government is run," Strauss said. "This election, let us abolish the old standard of fake representation and get back to true, constitutional representation and governance."
"The nation I seek to rebuild is one where individuals are free to follow their own dreams and their own ways, without interference from government or any other authoritative powers. I support the right of the smallest of minorities: the individual."
The winner of the Nov. 3 election will serve a two-year term in the U.S. House.
WATCH NOW: 1st Congressional District debate, Oct. 6, 2020
Lake County elections staff prepare for early voting
Prepping for general election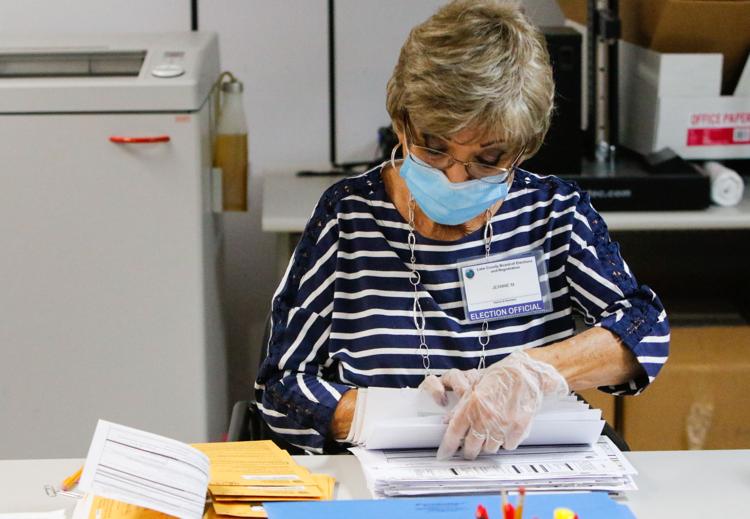 Prepping for general election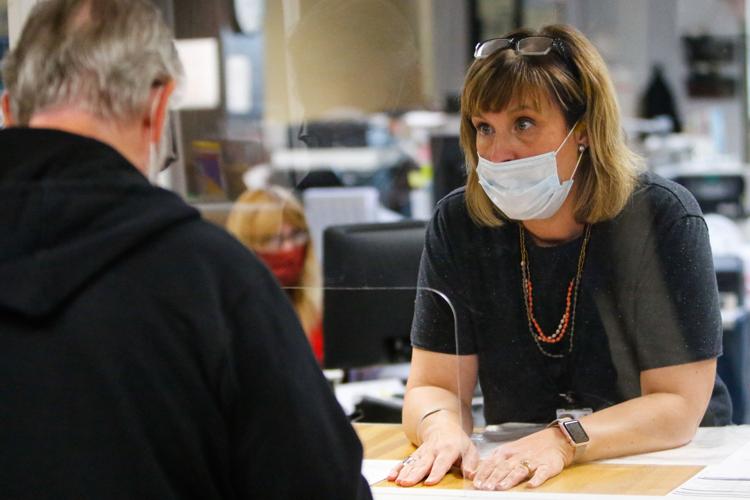 Prepping for general election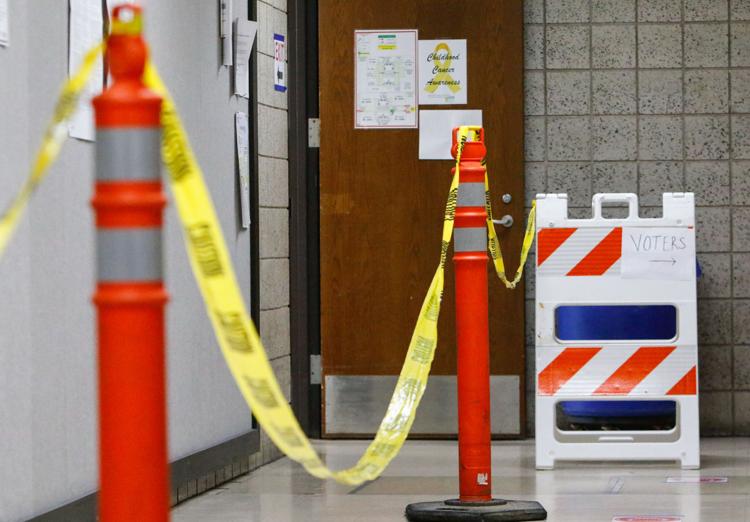 Prepping for general election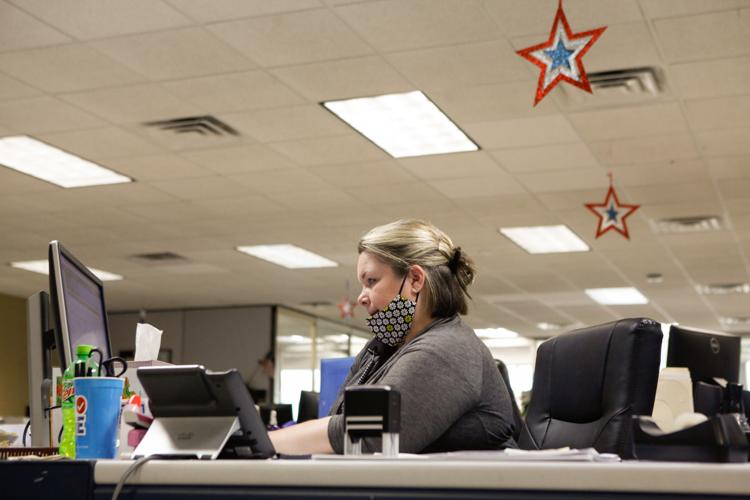 Prepping for general election
Prepping for general election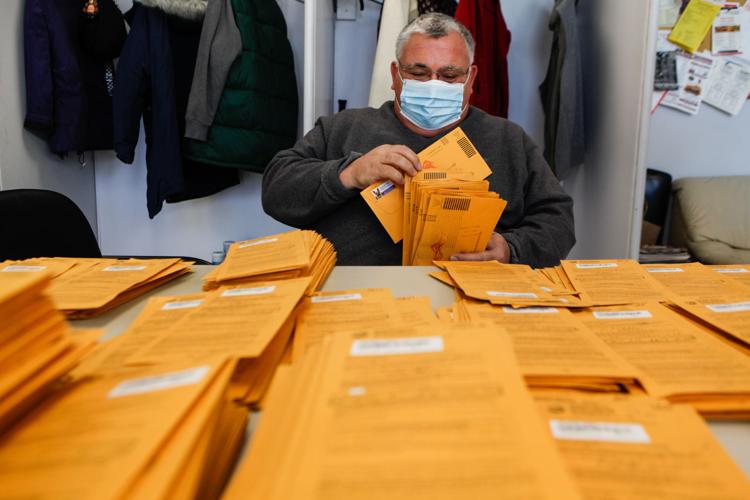 Prepping for general election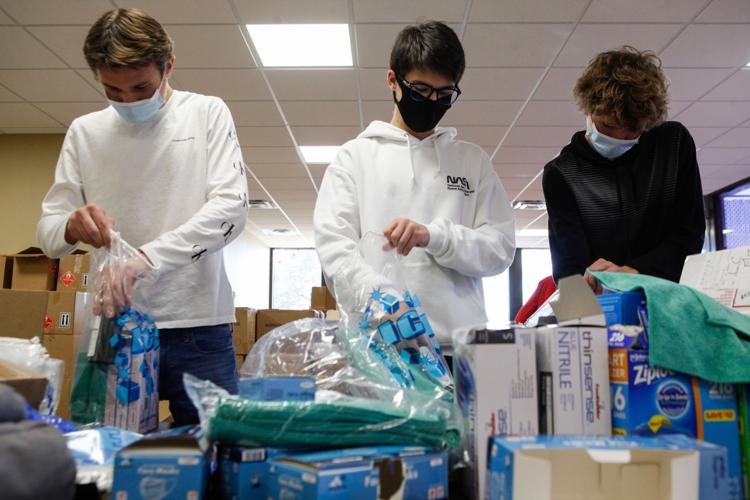 Prepping for general election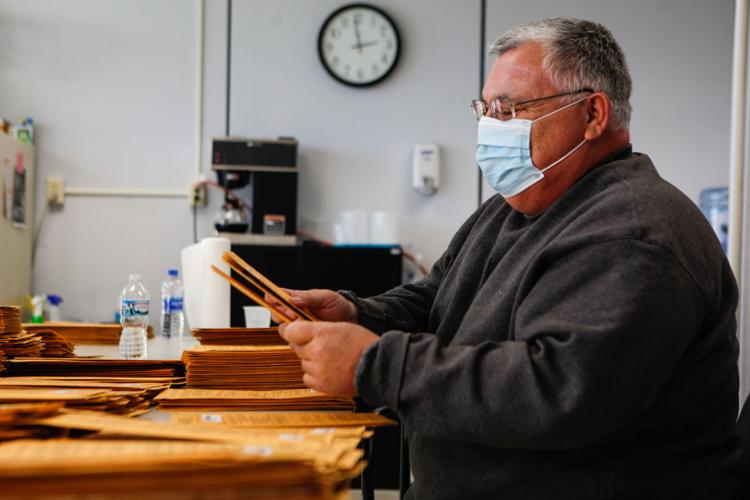 Prepping for general election
Prepping for general election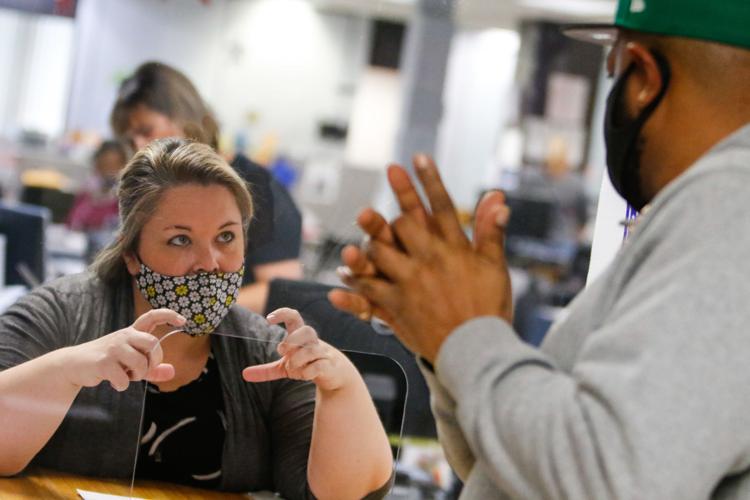 Prepping for general election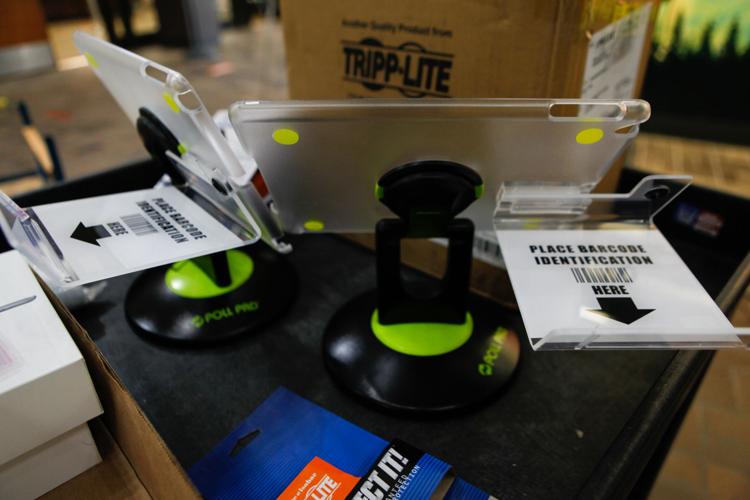 Prepping for general election
Prepping for general election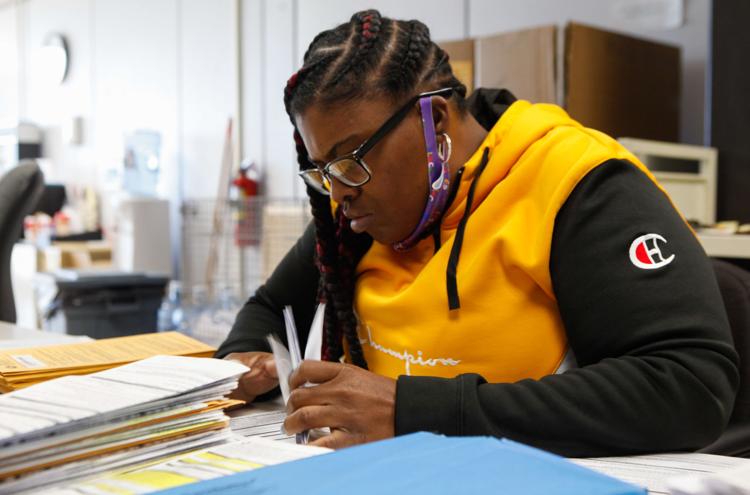 Prepping for general election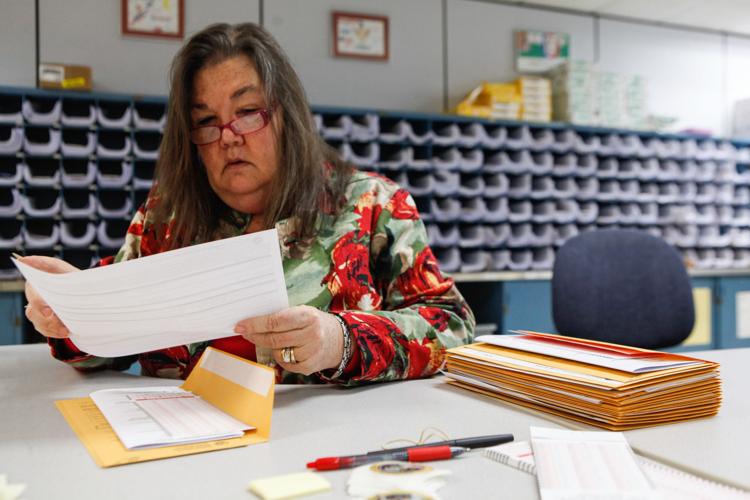 Prepping for general election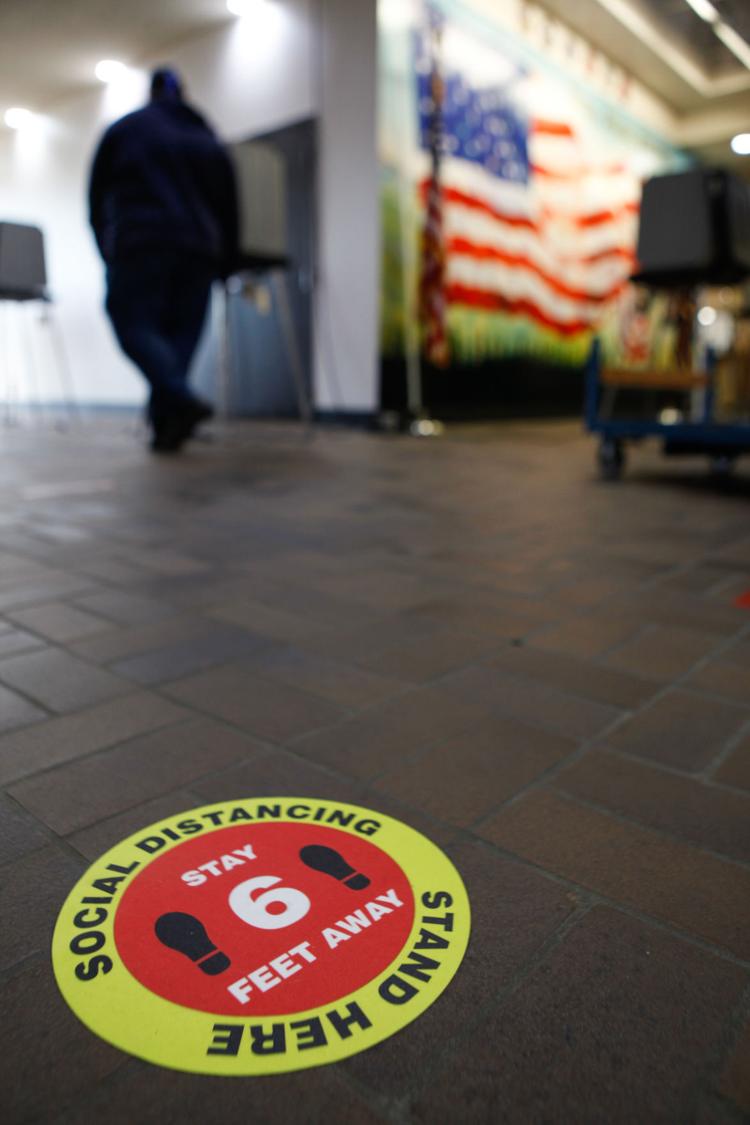 Prepping for general election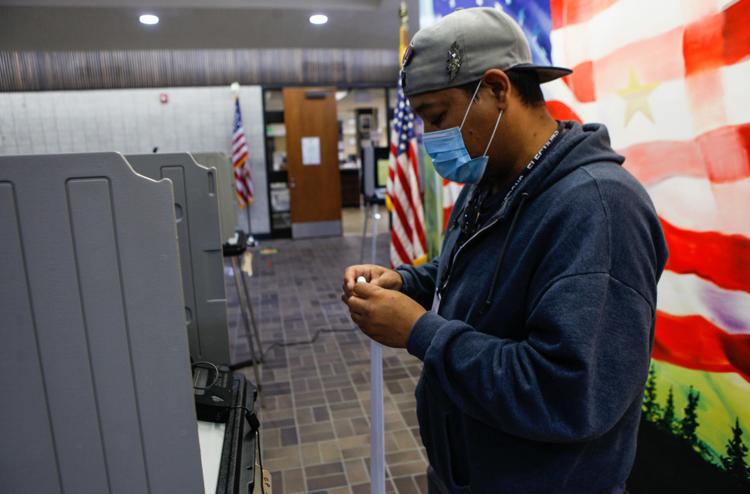 Concerned about COVID-19?
Sign up now to get the most recent coronavirus headlines and other important local and national news sent to your email inbox daily.