The apparent electoral defeat of President Donald Trump and Vice President Mike Pence continues an unusual streak in the annals of American history.
None of the four Republican vice presidents hailing from Indiana ever have served more than one term.
And, potentially problematic for Pence, no Hoosier vice president of any political party subsequently has won the presidency — or even been elected to any other office.
With Democrats Joe Biden and Kamala Harris projected as president- and vice-president-elect Saturday, Pence becomes the most recent Hoosier since Vice President Dan Quayle (1989-1993) to fail to win a second term.
Quayle represented Indiana in the U.S. Senate for eight years before George H.W. Bush picked him as his running mate in 1988.
Following his 1992 reelection defeat, Quayle opted out of a 1996 presidential bid and then quit his 2000 campaign even before the Iowa caucuses.
He now lives in Arizona and leads a private equity investment firm.
Pence allies have hinted he's likely to mount a 2024 run for president, though Pence potentially could be persuaded to stand aside if Trump decides to go for a comeback.
It's well known that Pence considered running for president in 2012 and instead ran a successful campaign for Indiana governor.
He also was on track for a 2016 presidential bid, but his backing of a 2015 Indiana law widely perceived as licensing discrimination against lesbian, gay, bisexual and transgender Hoosiers seemed to thwart Pence's national ambitions — until Trump came along.
Prior to Pence and Quayle, Hoosier Vice President Charles Fairbanks served from 1905 to 1909 under President Theodore Roosevelt.
Roosevelt ascended to the presidency in 1901 following the assassination of President William McKinley and did not have a vice president during that period because the 25th Amendment, providing a means to fill a vice presidential vacancy, wasn't adopted until 1967.
He picked Fairbanks as his running mate in 1904 when Roosevelt was elected in his own right. After Roosevelt decided not run again in 1908, Fairbanks campaigned for the Republican nomination but lost to William Howard Taft.
Notably, Fairbanks again was the Republican nominee for vice president in 1916, alongside Charles Evans Hughes, but the GOP ticket was defeated by Democrats Woodrow Wilson and Thomas R. Marshall — the only Hoosier vice president to serve two full terms (1913-1921).
In the 19th century, Vice President Schuyler Colfax served alongside President Ulysses S. Grant from 1869 to 1873 during Grant's first term.
Colfax failed in his efforts to replace Grant as the Republican presidential nominee in 1872, and Colfax ultimately was defeated for renomination as vice president at the Republican National Convention.
The sixth Indiana vice president, Democrat Thomas A. Hendricks, was elected in 1884 with President Grover Cleveland.
Unlike his fellow Hoosier officeholders, Hendricks didn't make it through one full term. He died unexpectedly in 1885, eight months after becoming vice president.
---
Gallery: Mike Pence
Campaign 2016 Pence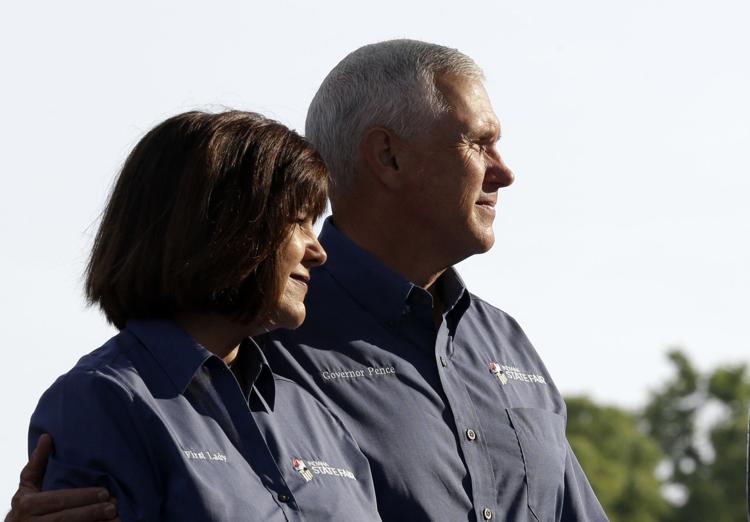 Mike Pence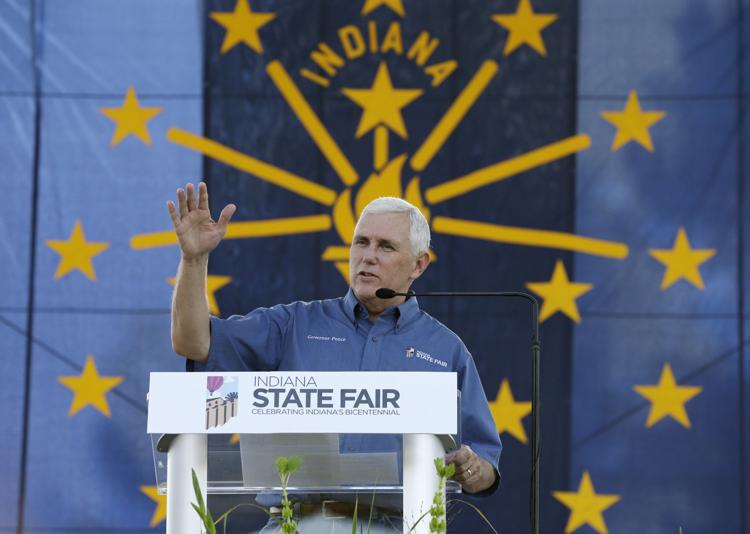 Campaign 2016 Trump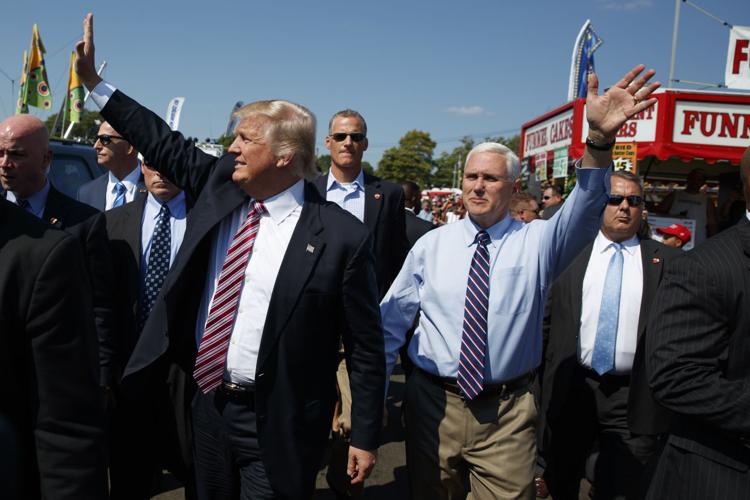 Mike Pence
Donald Trump,Mike Pence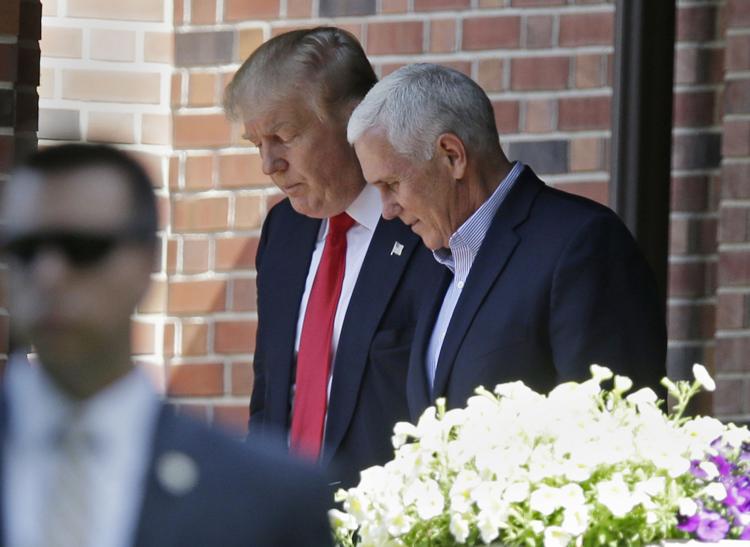 Kay Bailey Hutchison, Mike Pence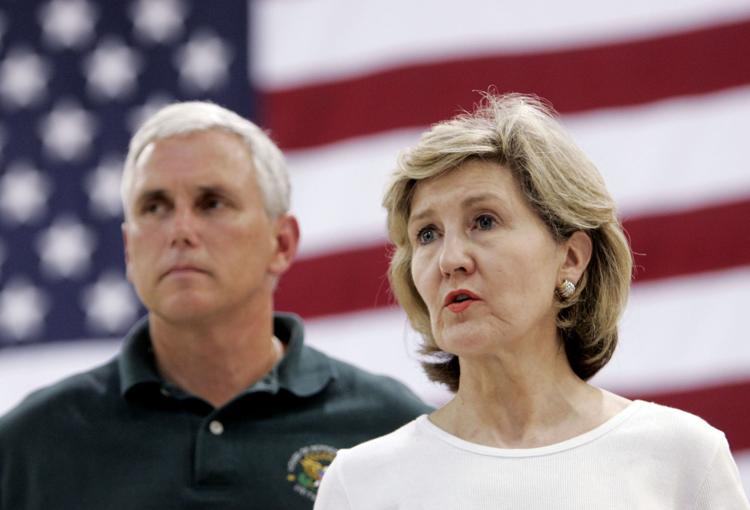 Mike Pence
GOP-2016-Trump-Pence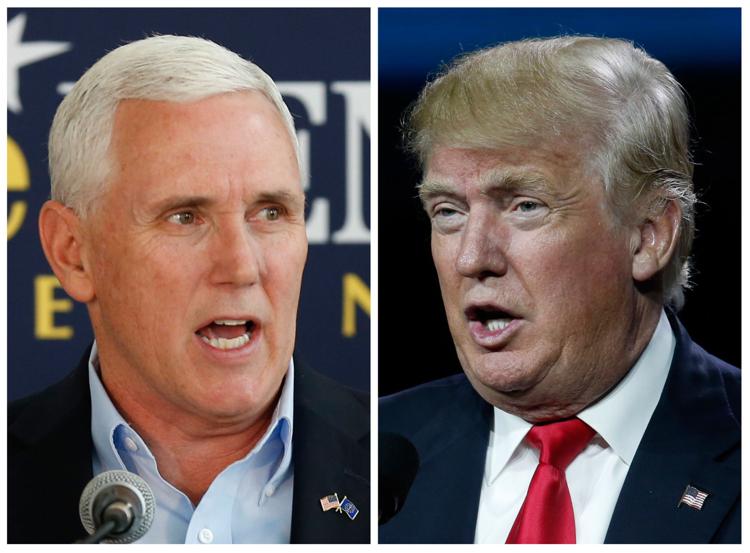 GOP 2016 Trump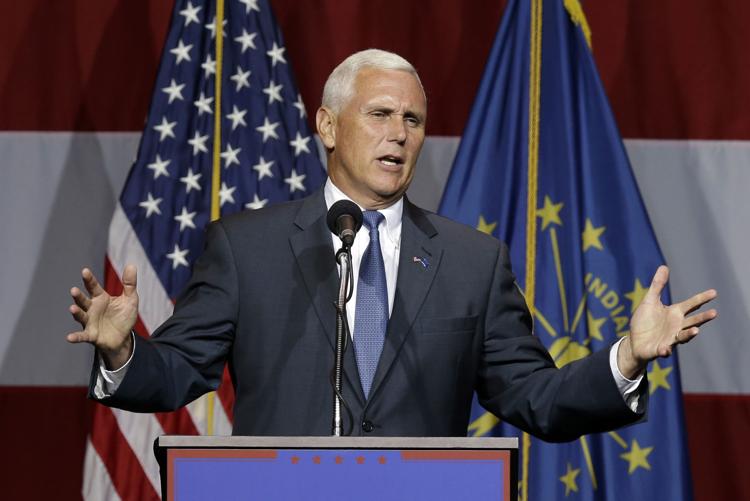 Campaign 2016 Pence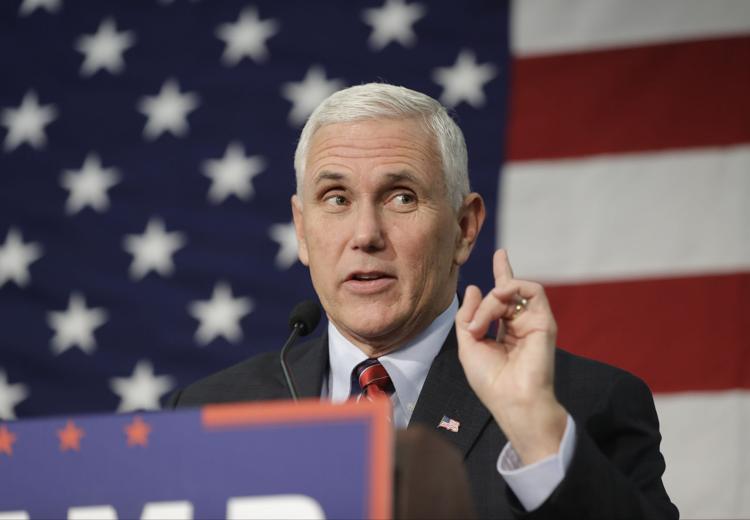 Mike Pence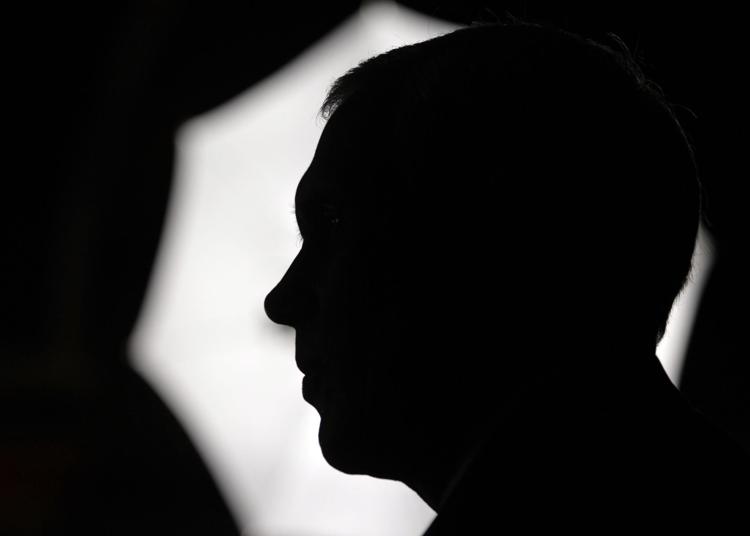 Mike Pence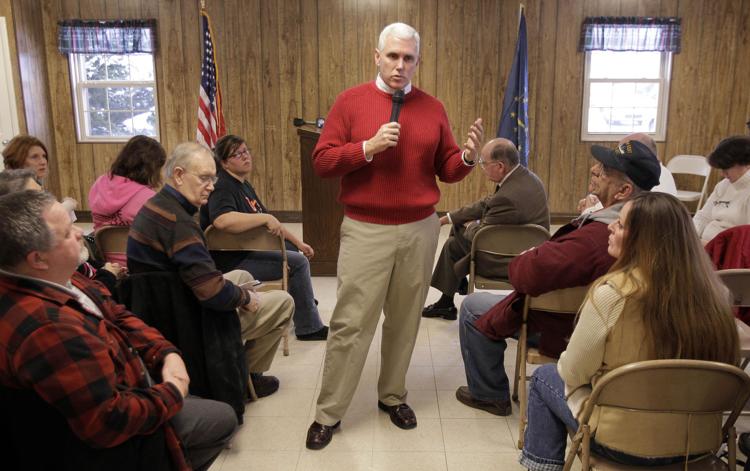 Mike Pence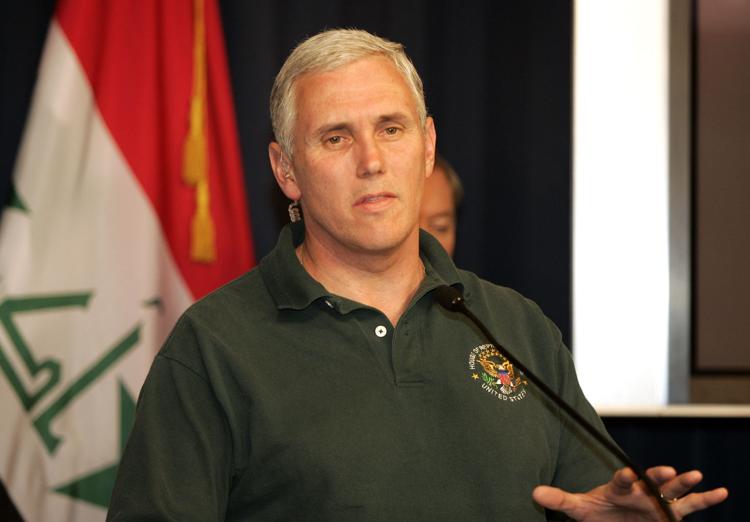 Mike Pence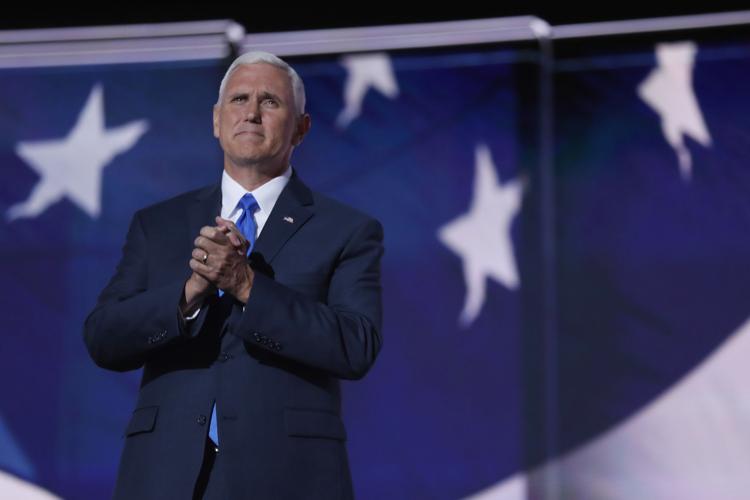 Kay Bailey Hutchison, Mike Pence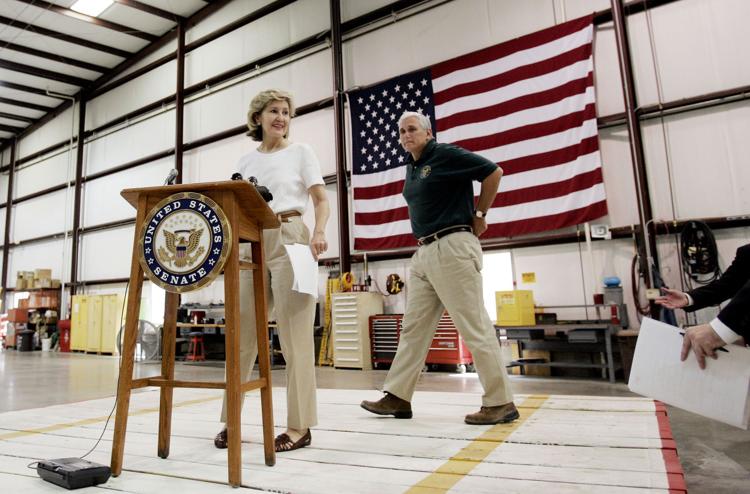 Suzanne Crouch, Mike Pence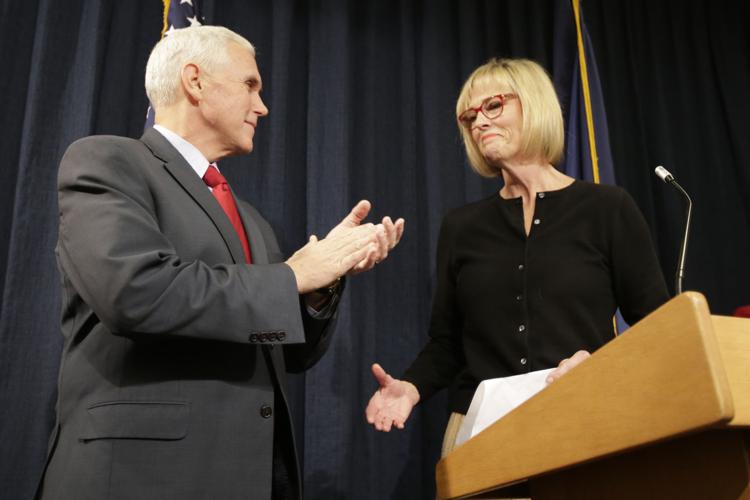 Mike Pence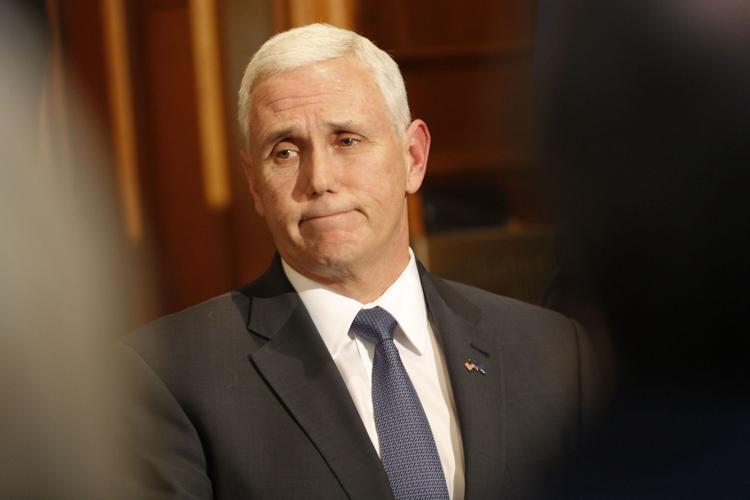 Mike Pence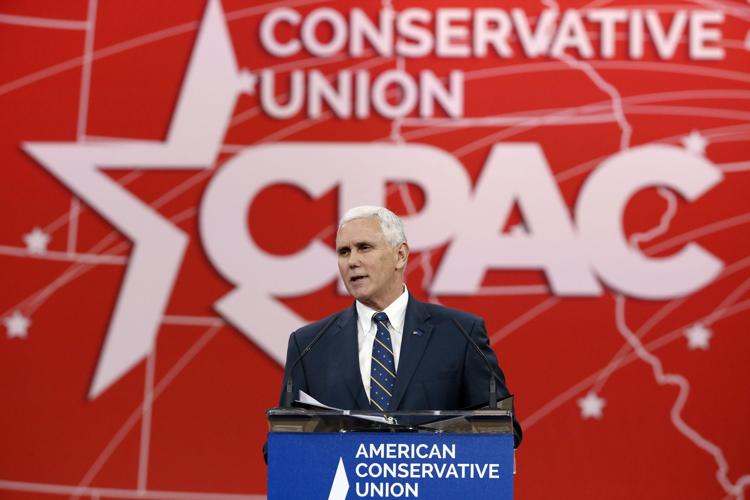 Mike Pence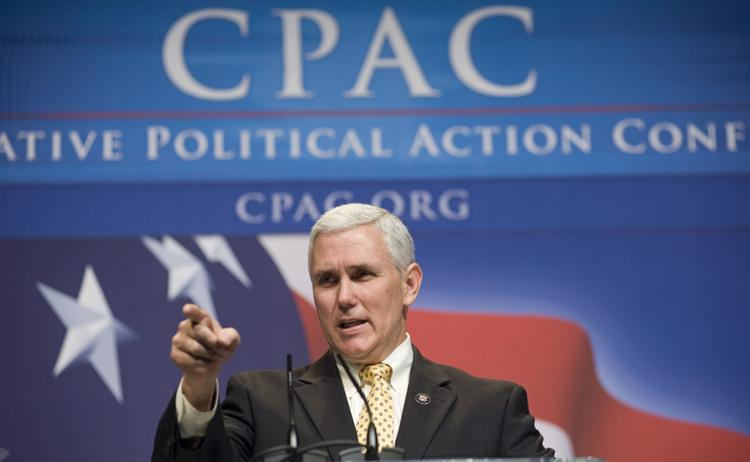 Mike Pence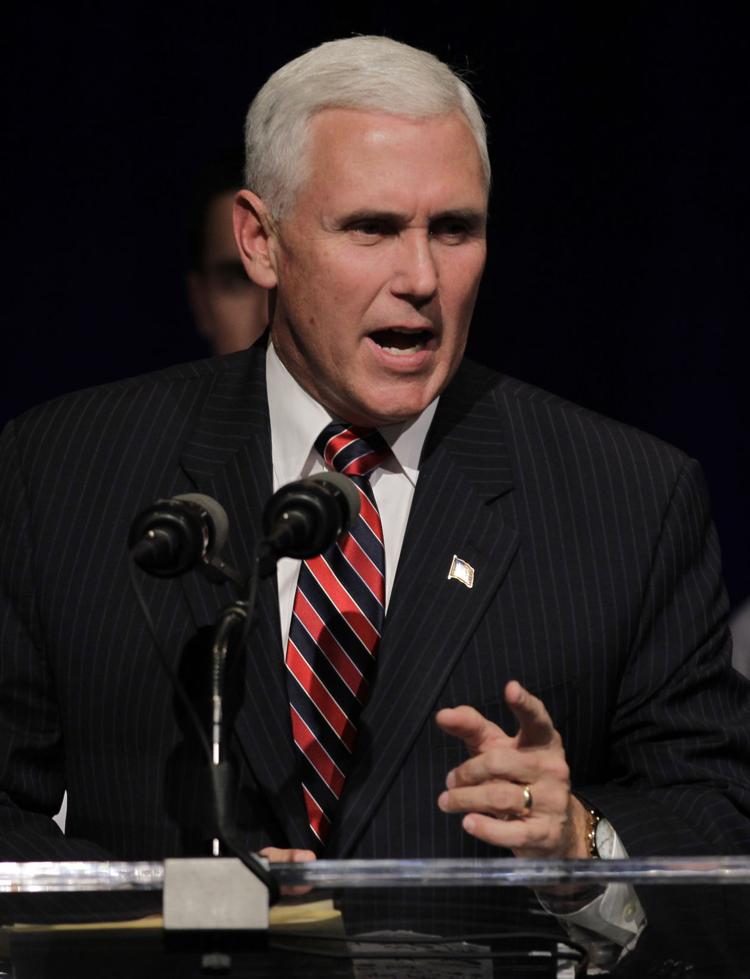 APTOPIX Campaign 2016 Trump Pence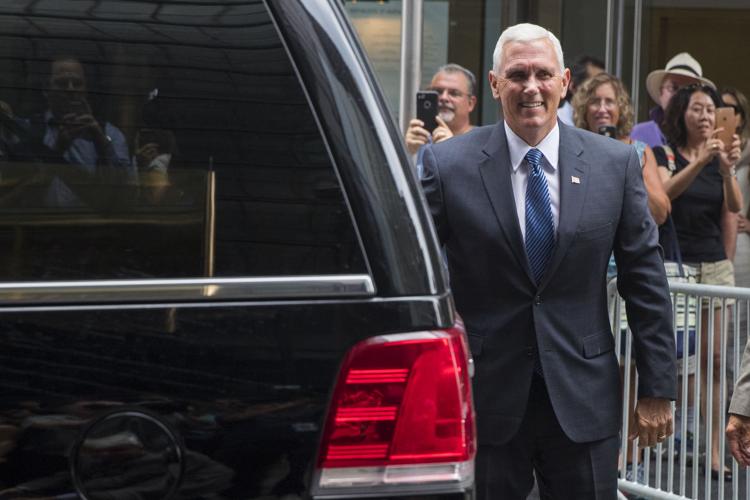 Mike Pence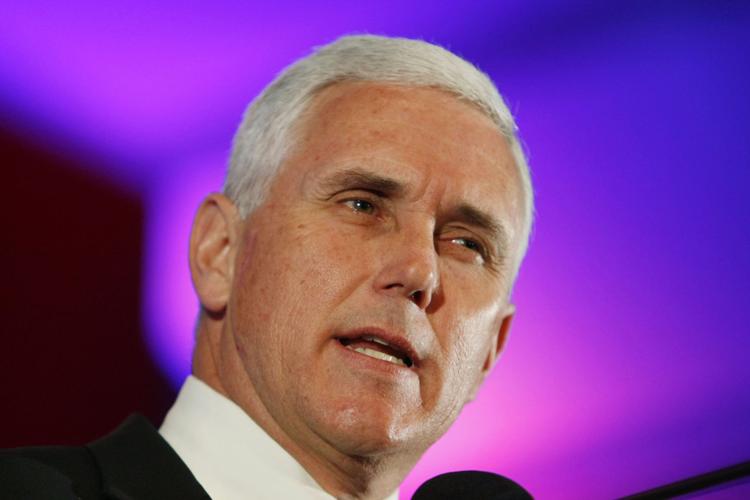 Mike Pence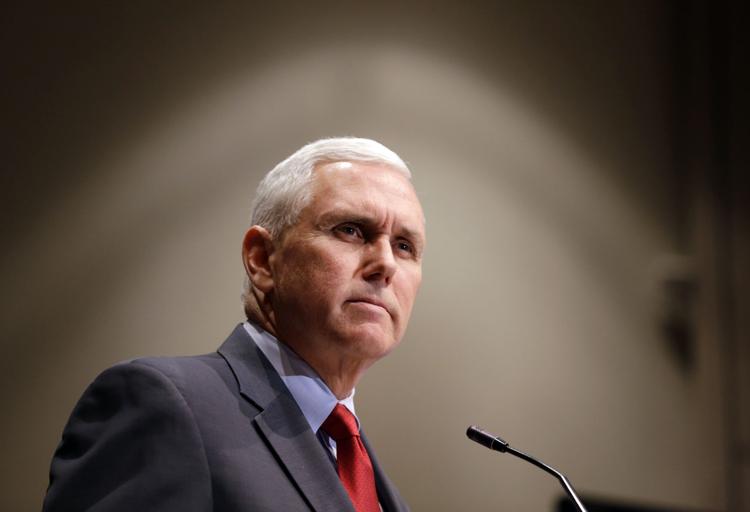 Jeb Hensarling, Mike Pence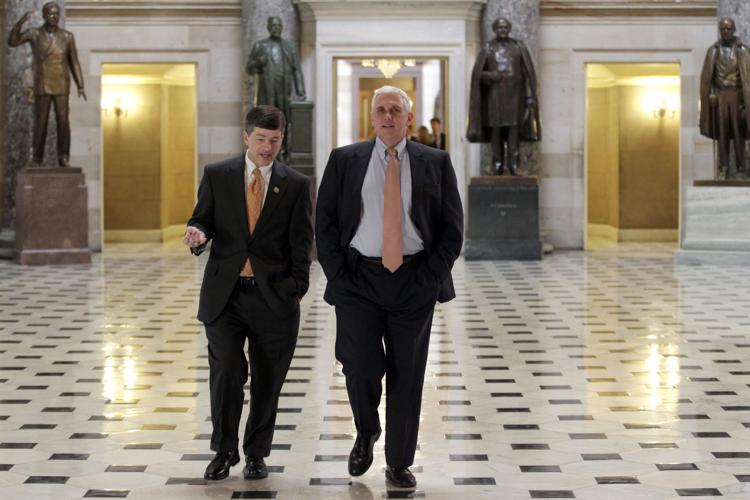 Mike Pence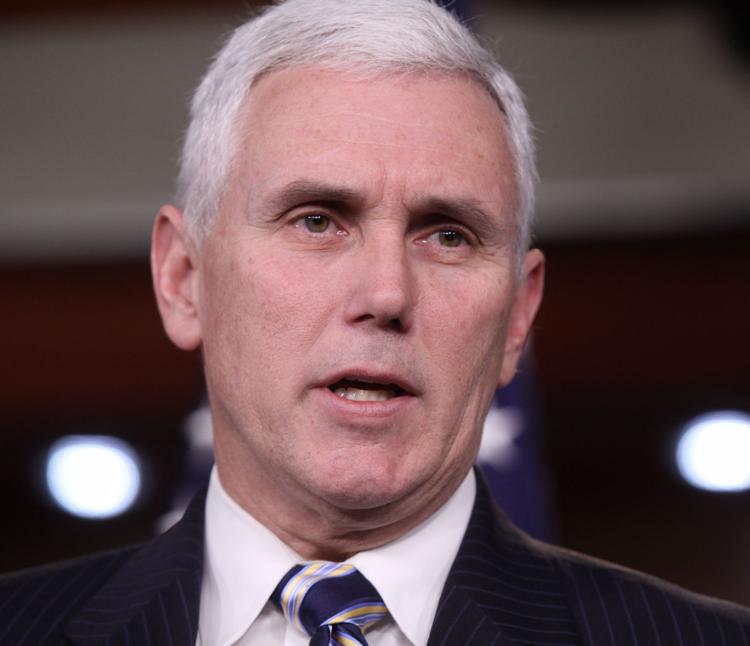 Campaign 2016 Debate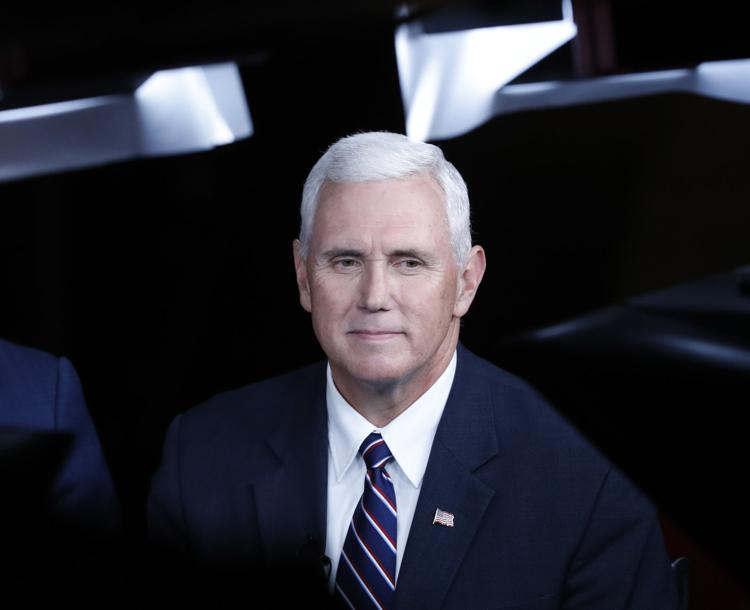 Mike Pence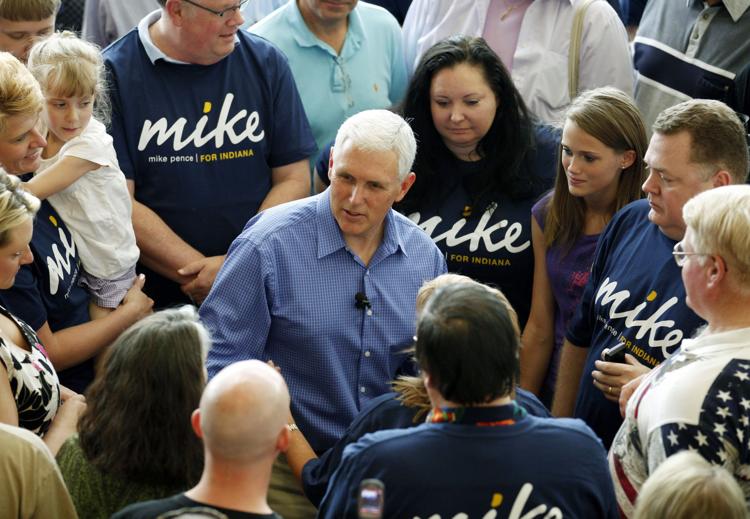 Mike Pence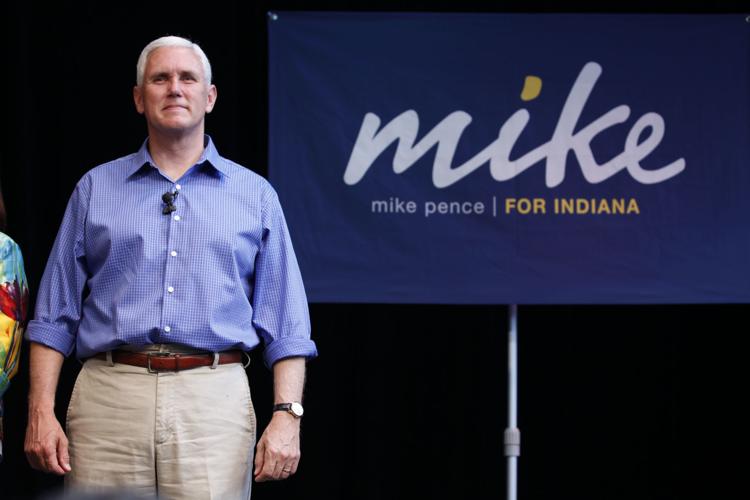 Mike Pence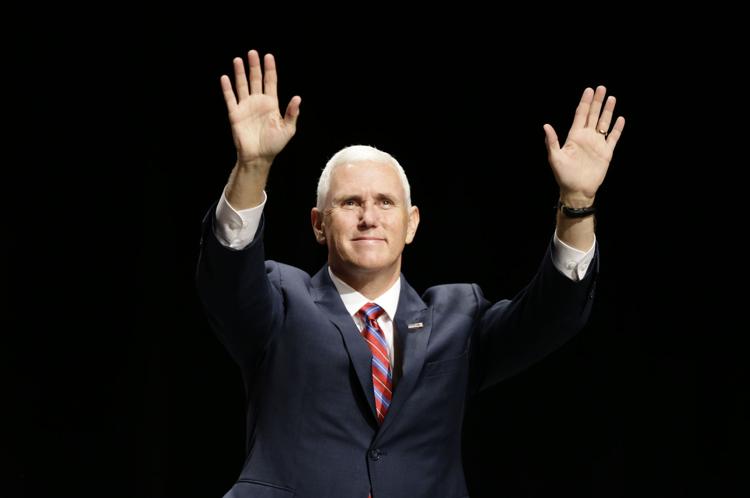 Mike Pence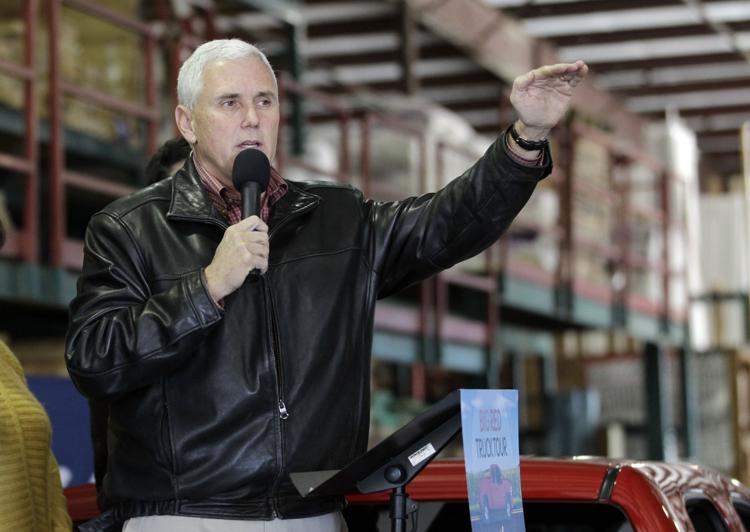 Mike Pence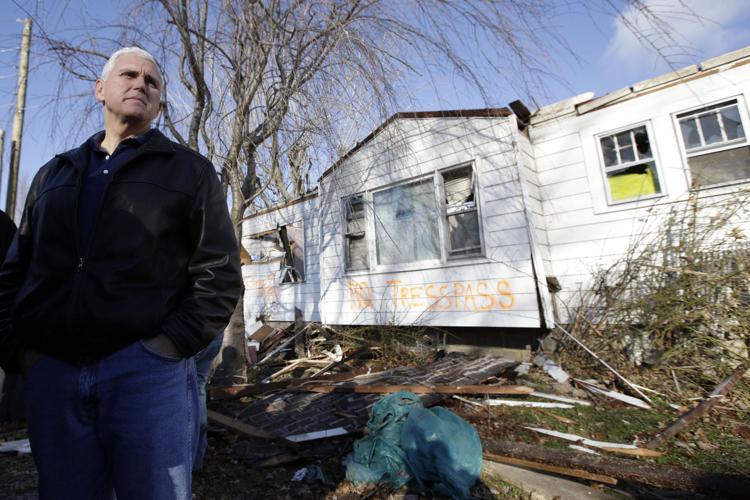 Campaign 2016 Pence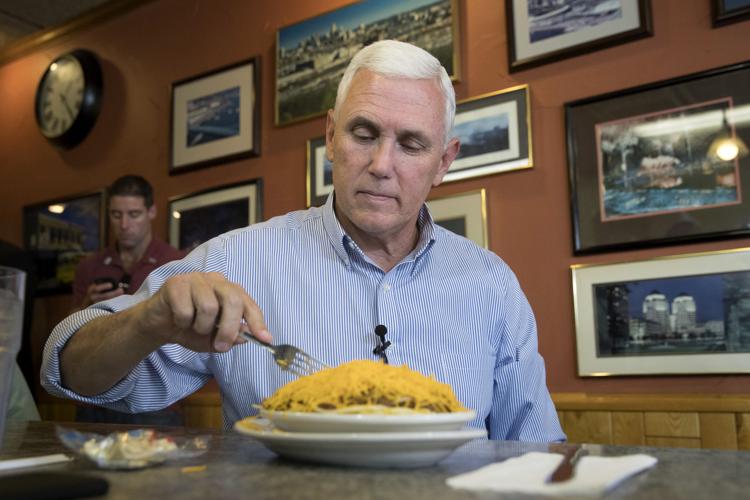 Mike Pence, Karne Pence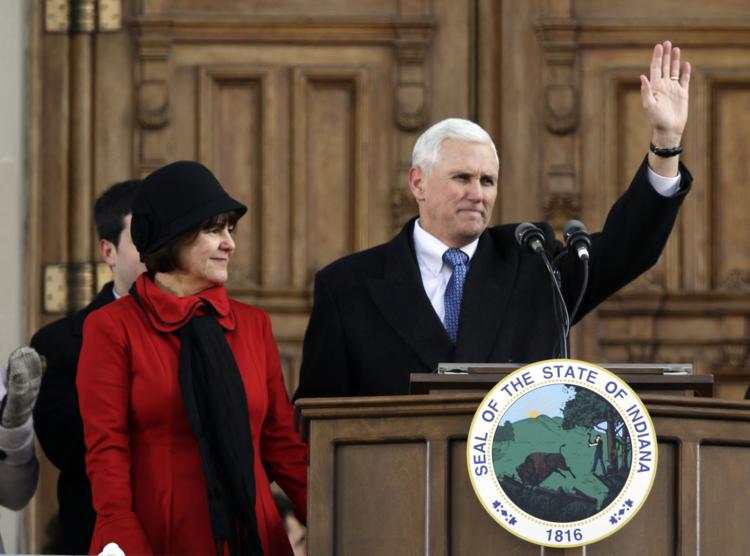 Mike Pence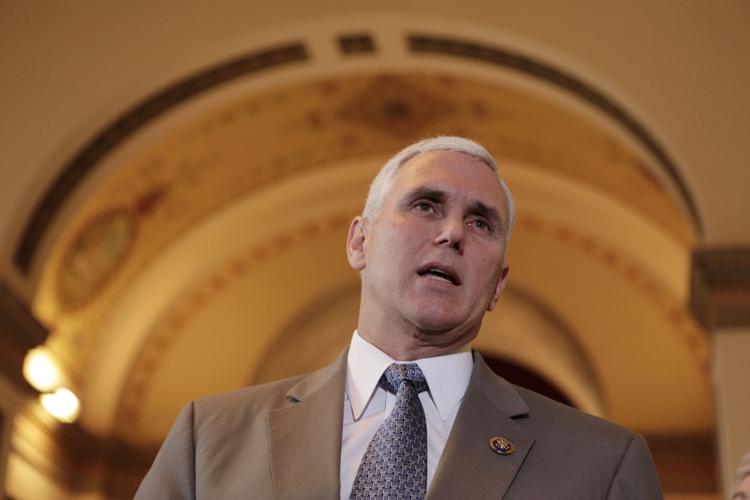 Mike Pence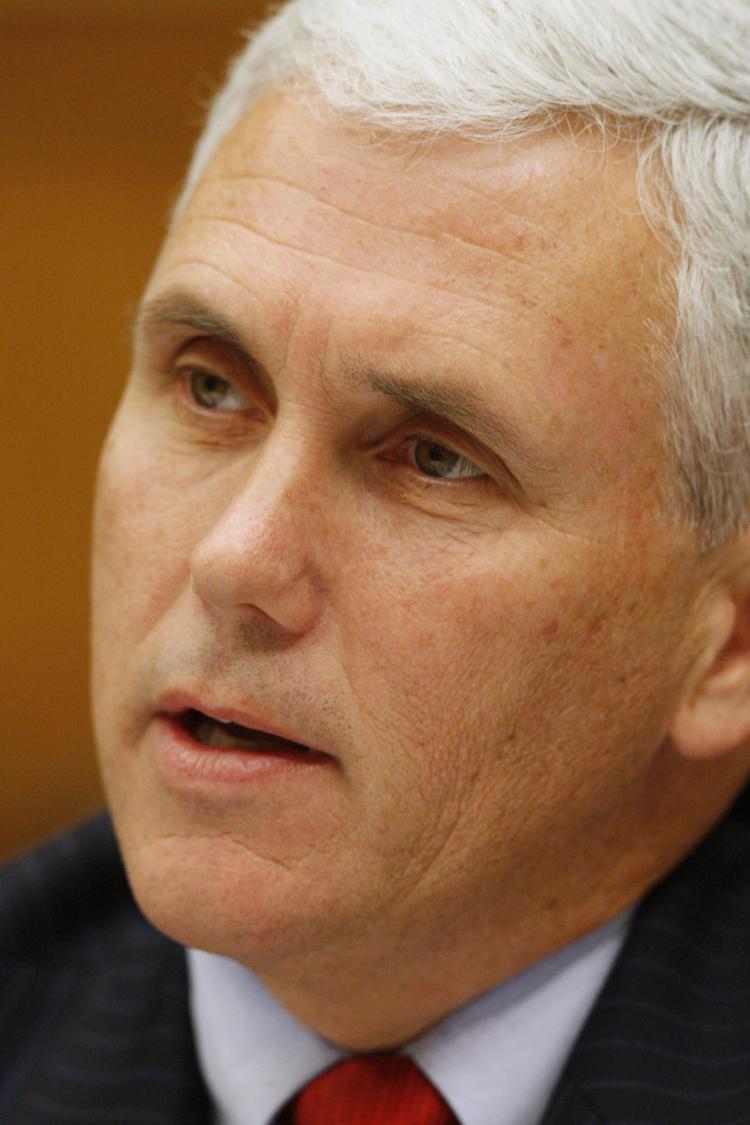 Mike Pence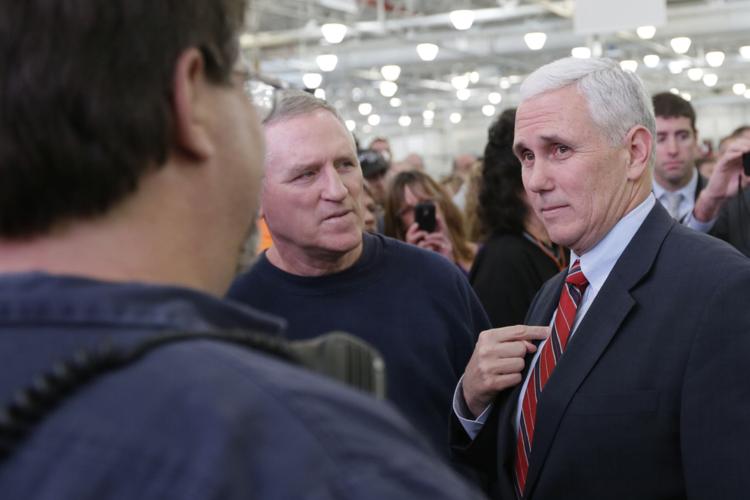 Campaign 2016 Pence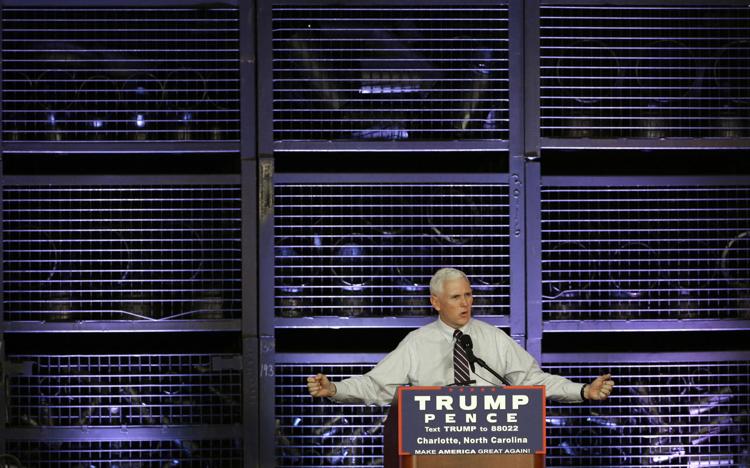 Campaign 2016 Trump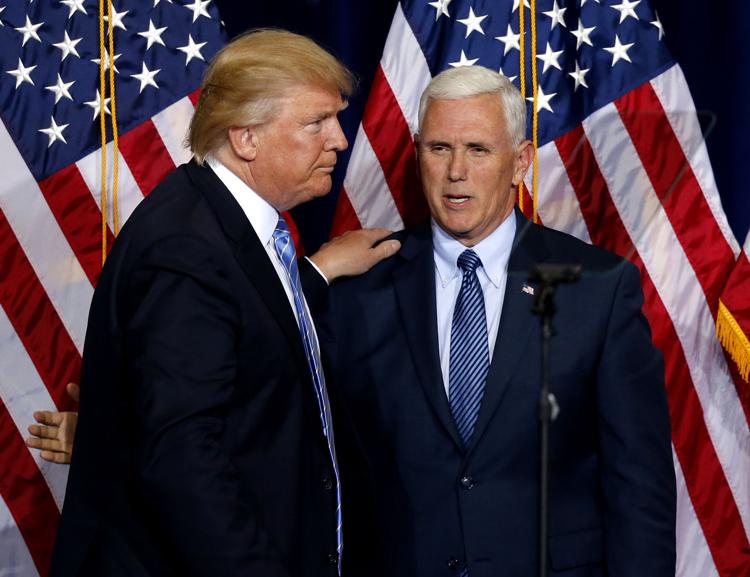 Mike Pence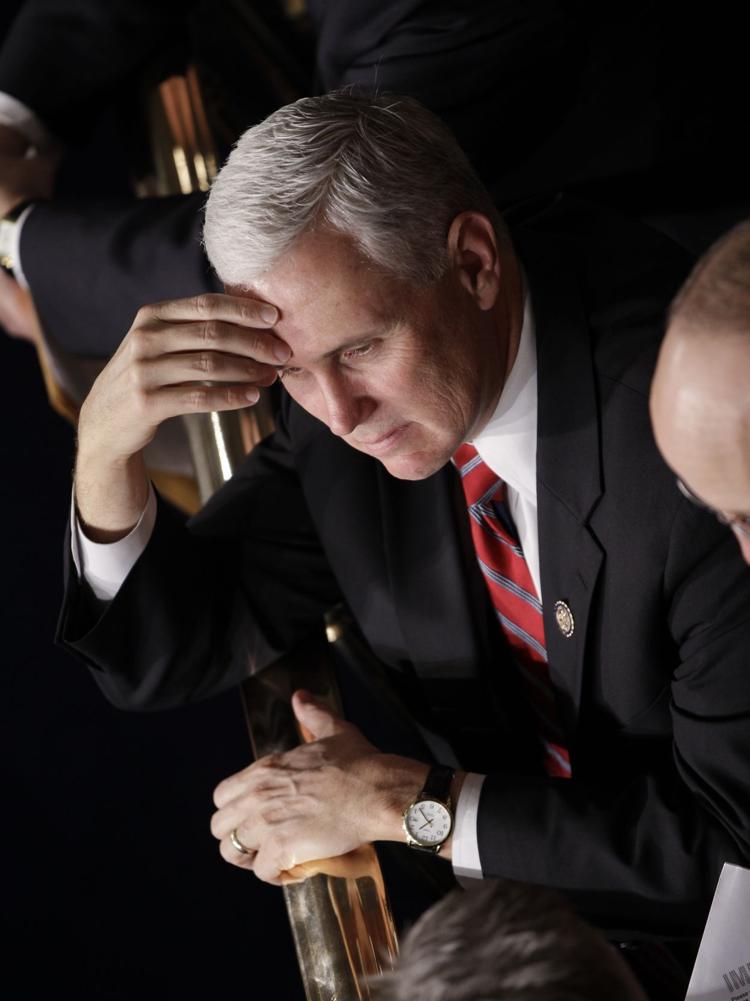 Mike Pence, Spencer Bachus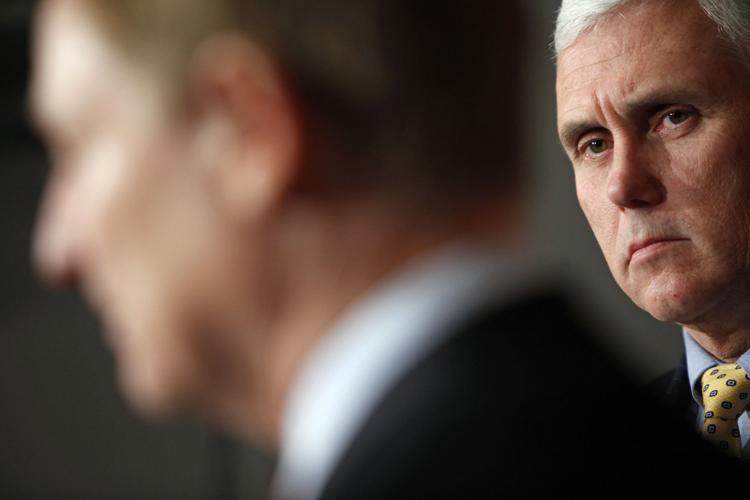 Mike Pence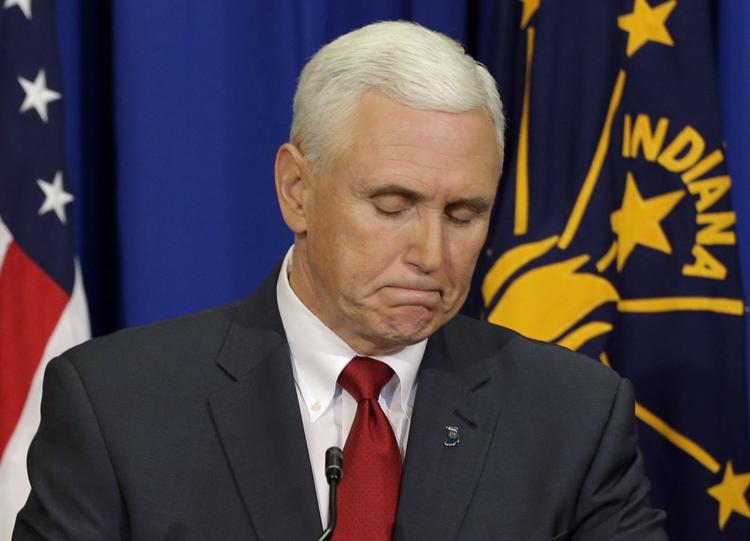 Barack Obama, Michelle Obama, Mike Pence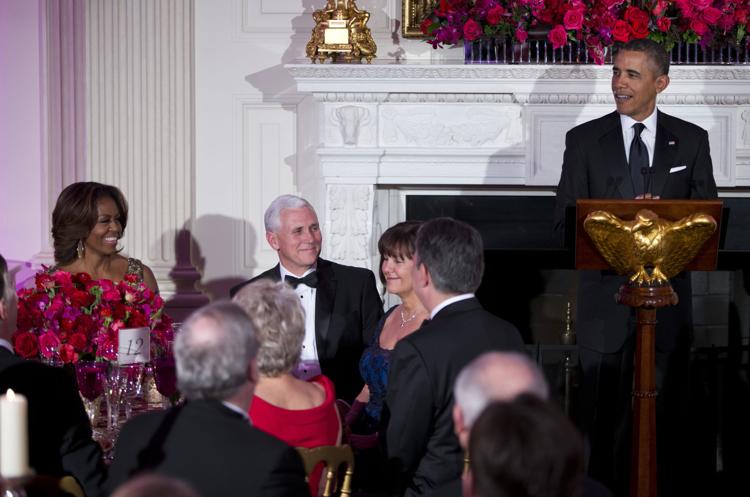 Mike Pence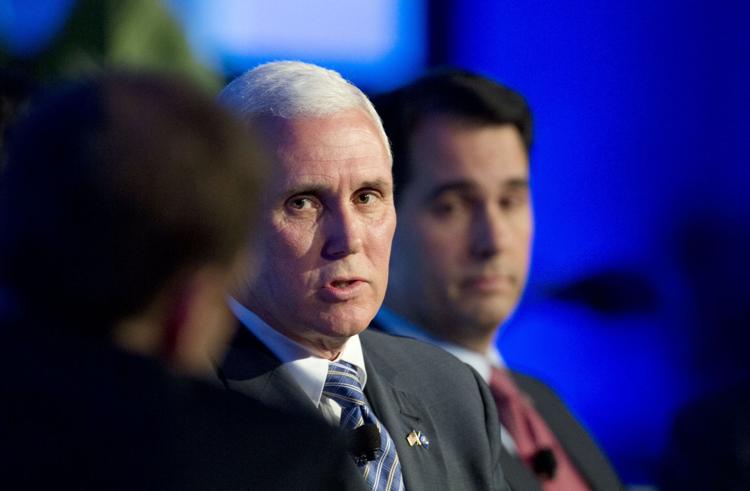 PENCE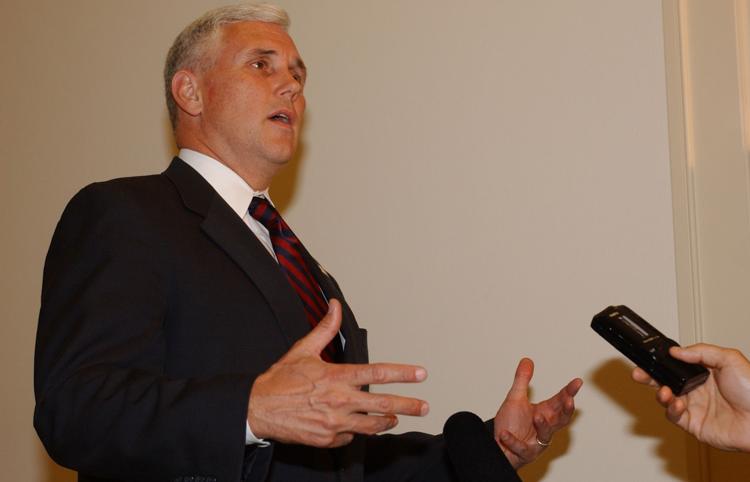 Campaign 2016 Trump Pence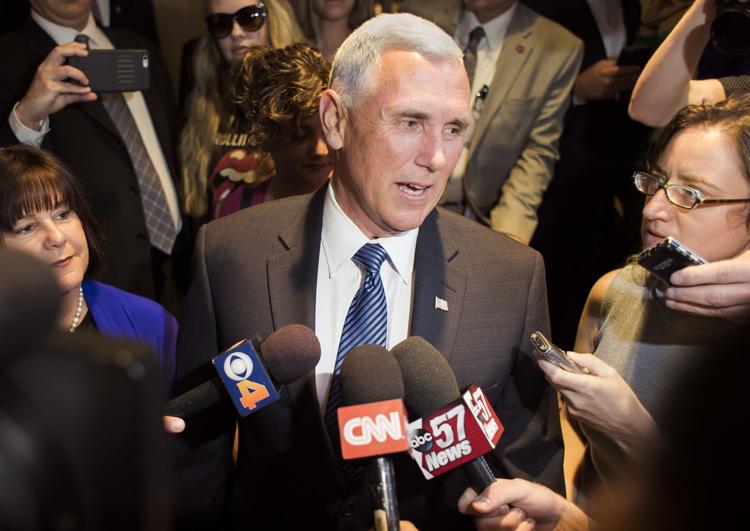 Mike Pence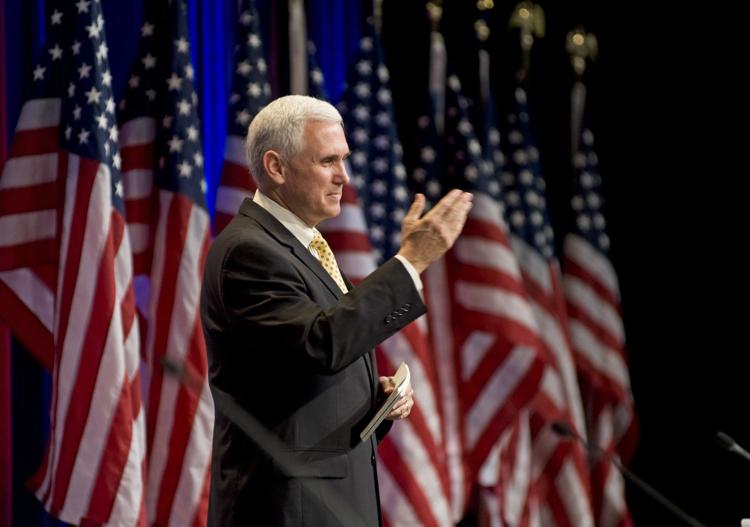 Mike Pence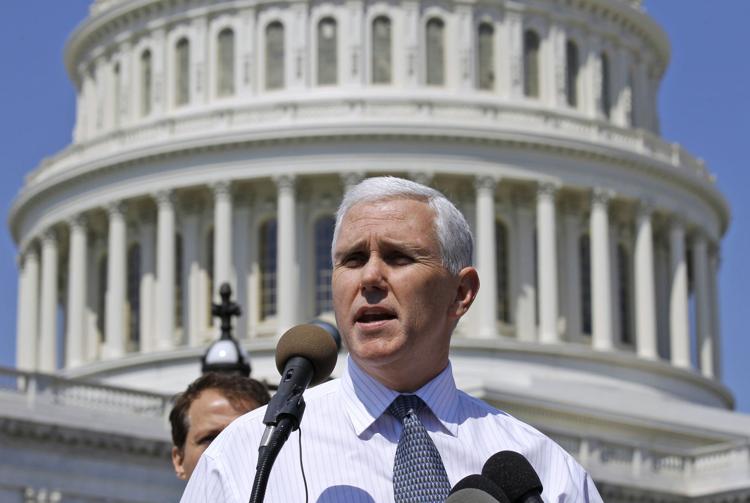 GOP 2016 Convention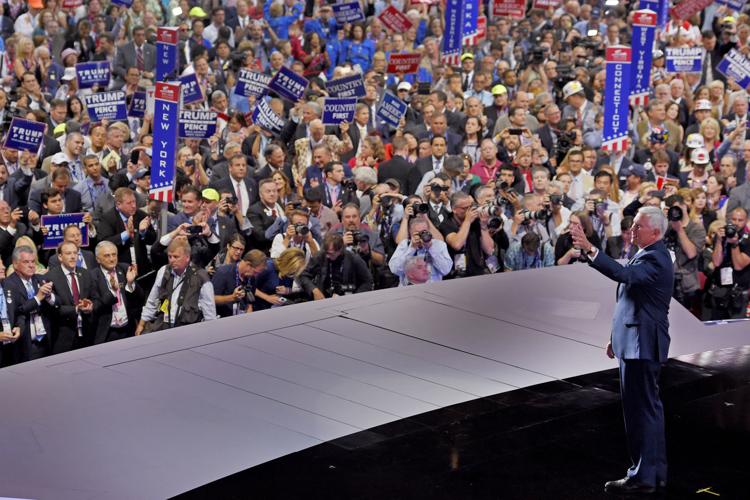 Mike Pence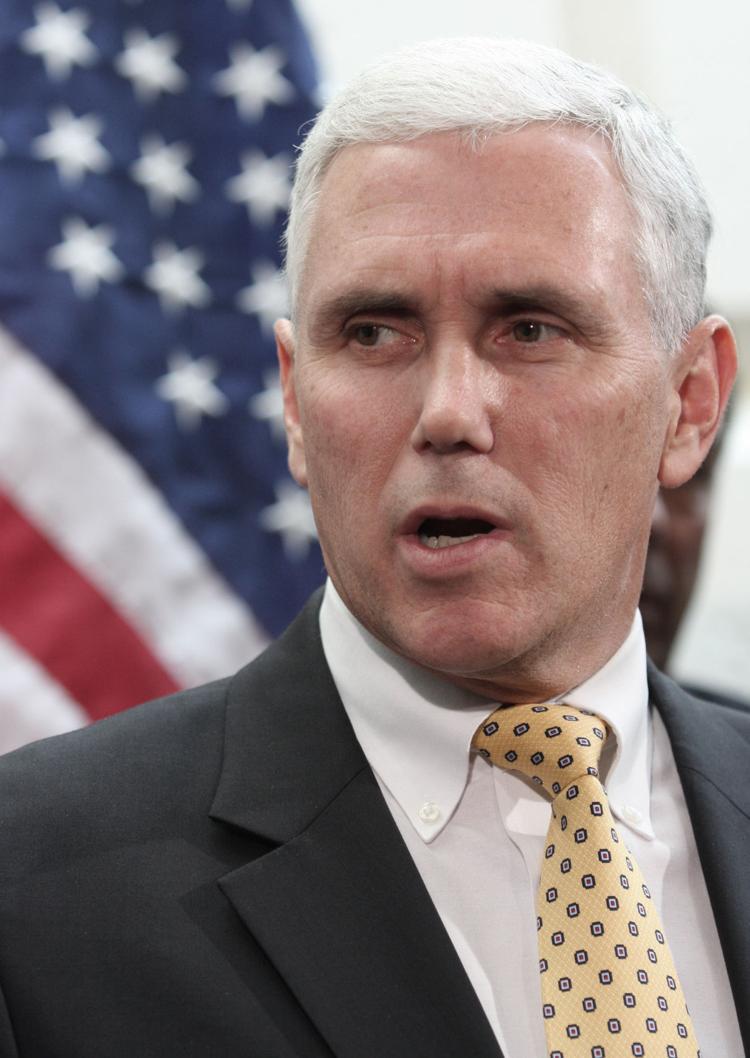 Mike Pence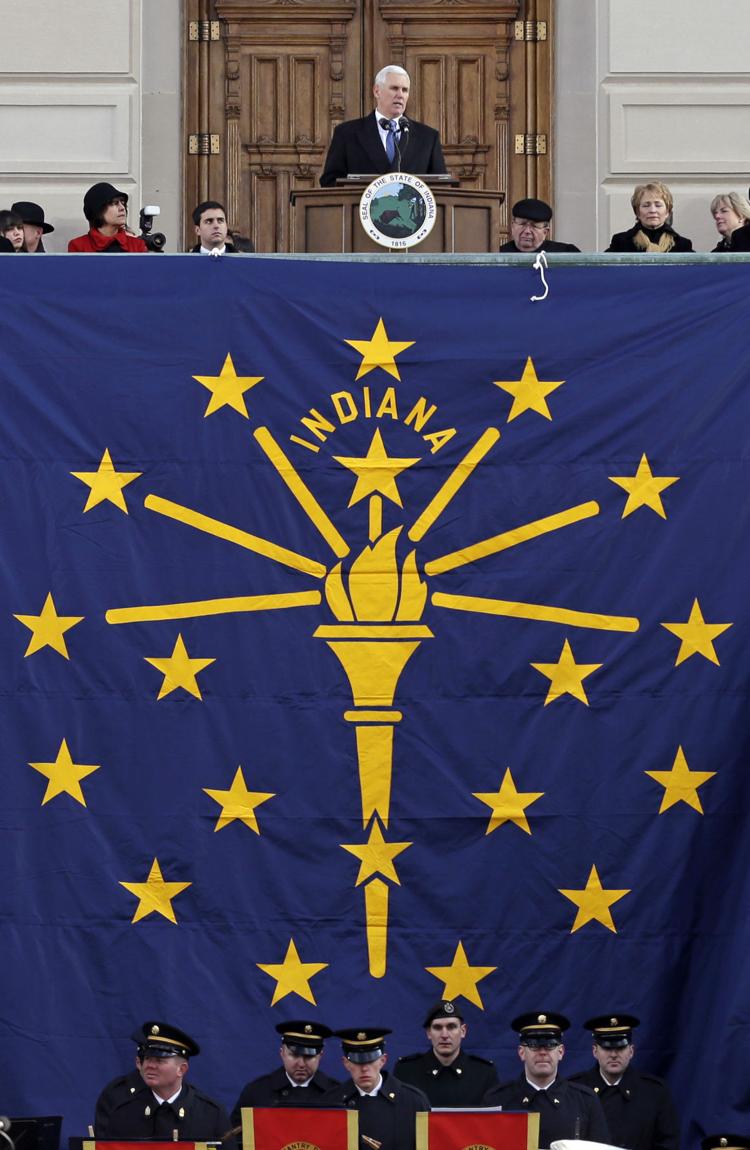 John Boehner, Eric Cantor, Mike Pence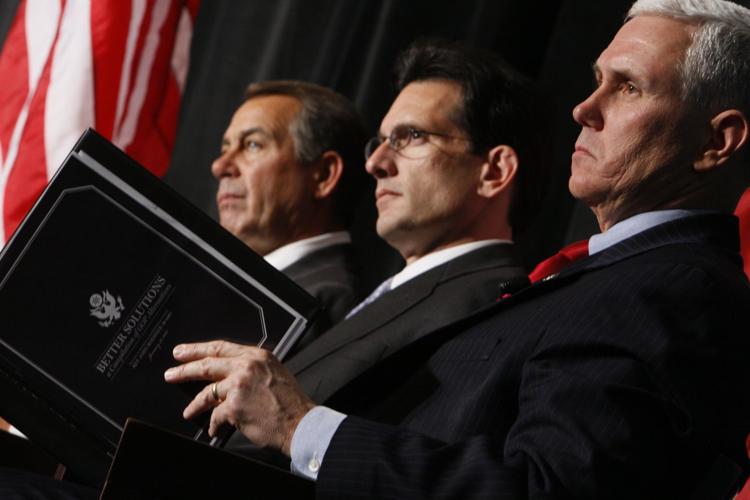 Mike Pence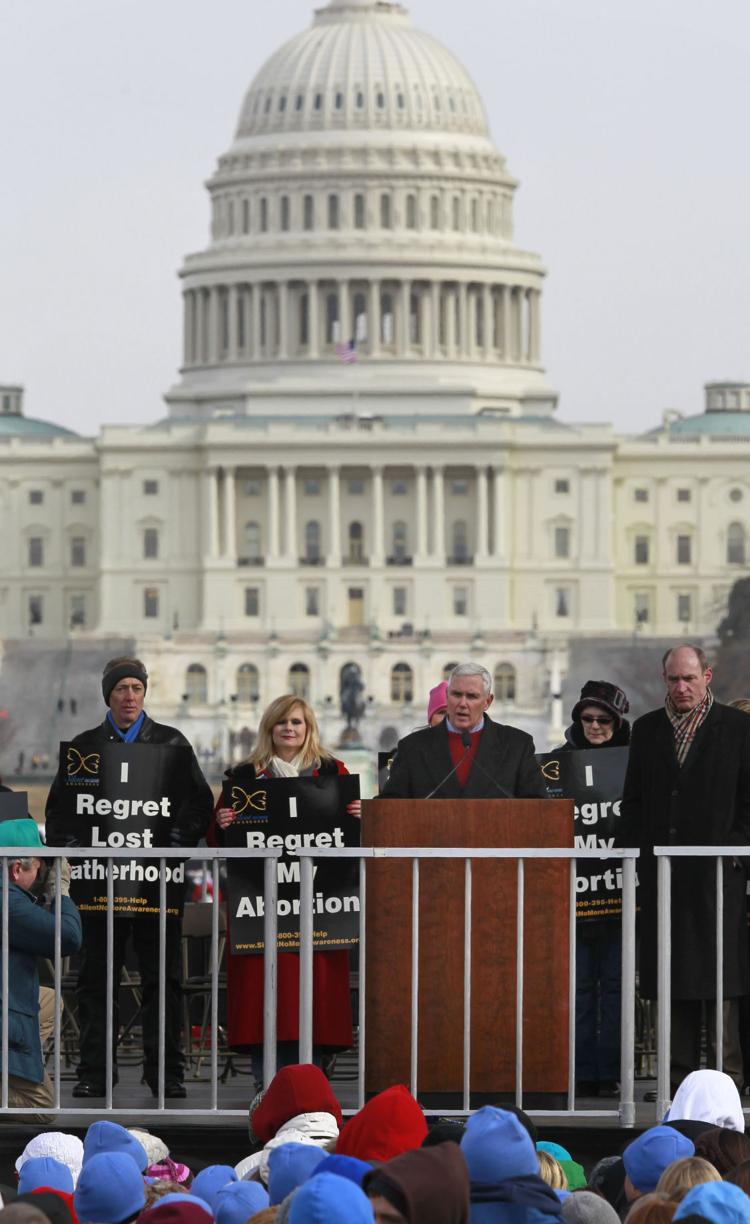 John Boehner, Mike Pence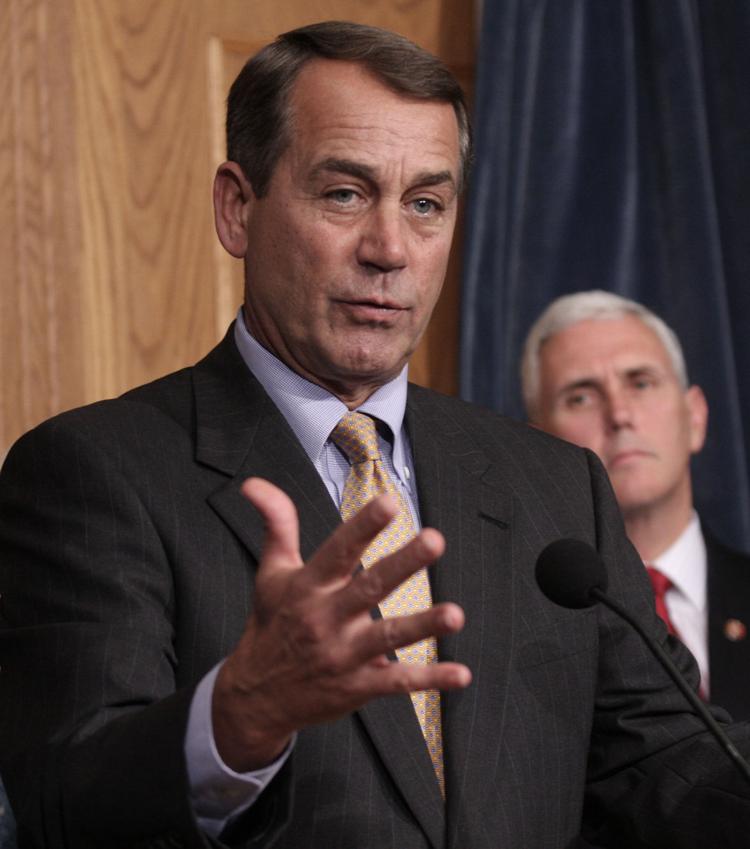 Mike Pence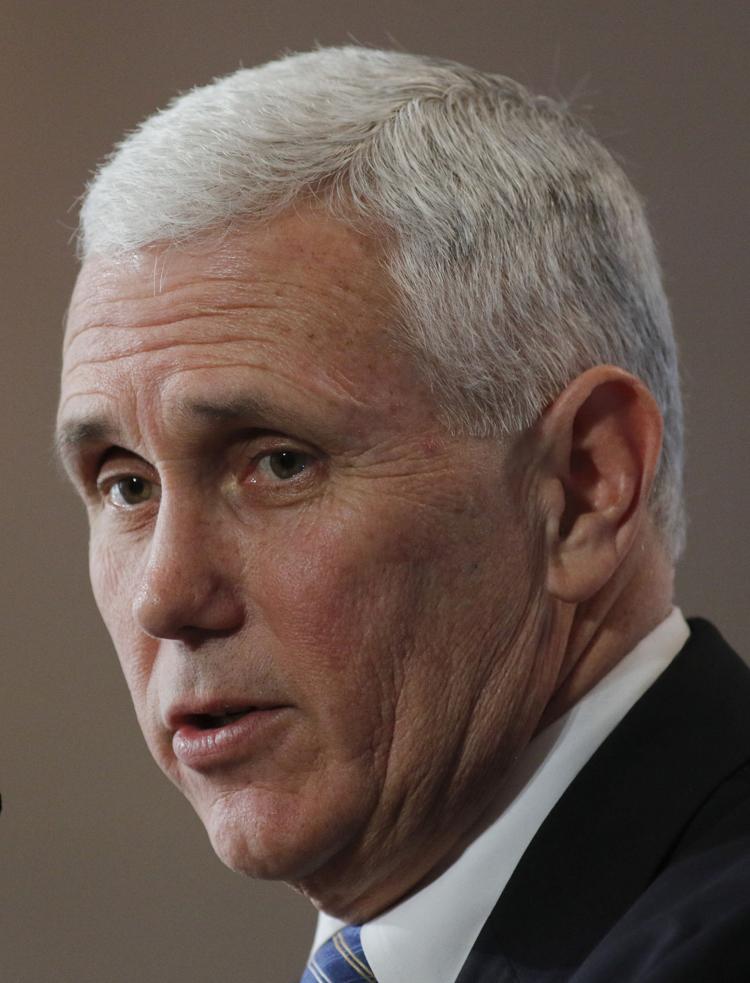 Mike Pence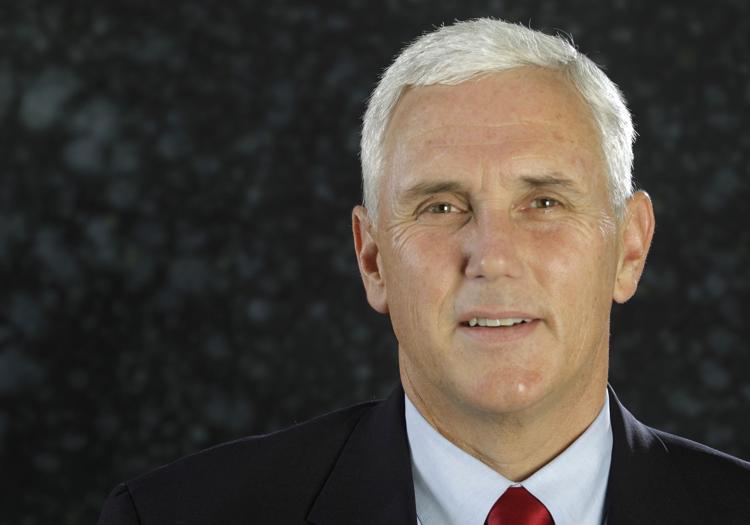 Mike Pence, John Boehner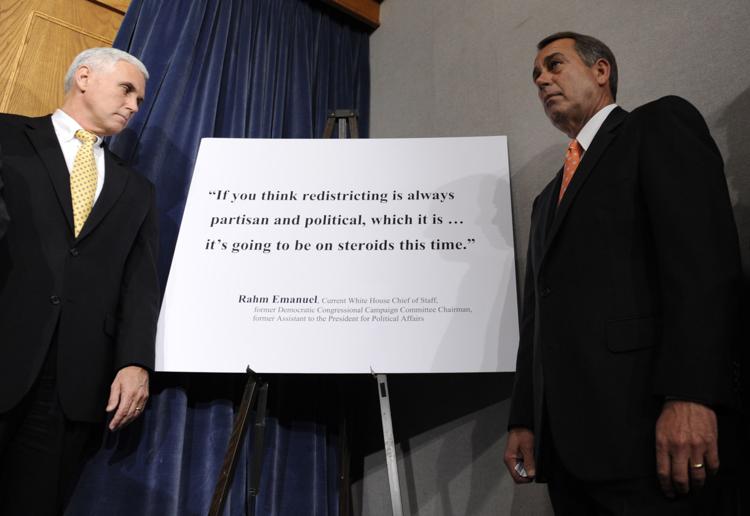 Mike Pence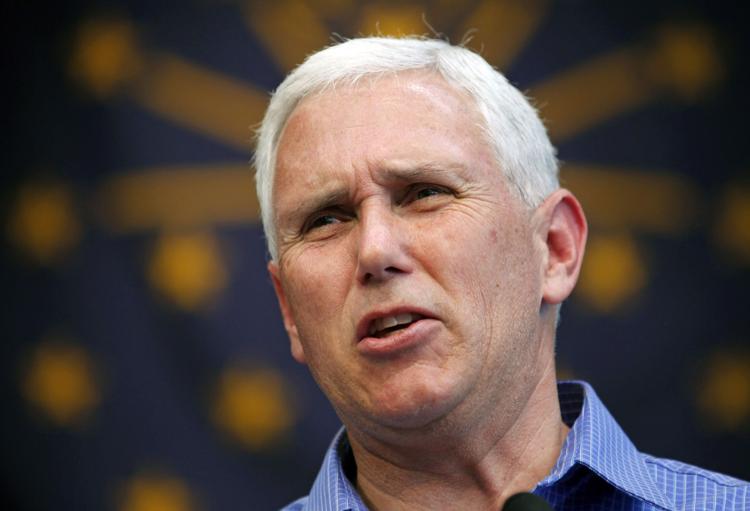 Campaign 2016 Pence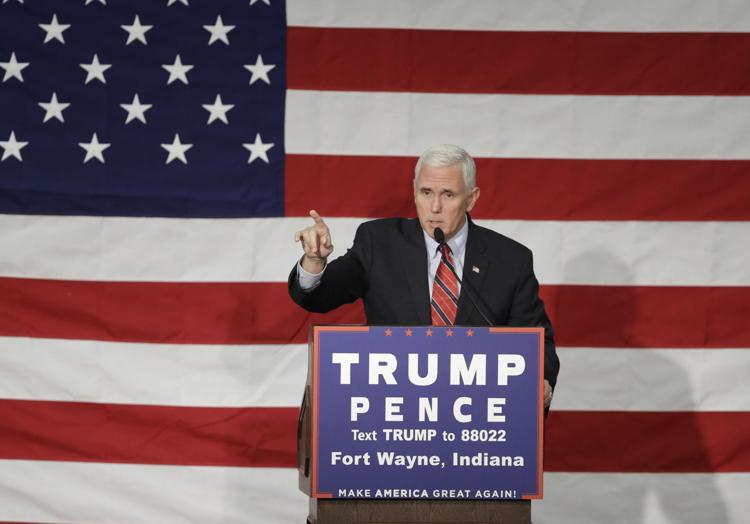 Mike Pence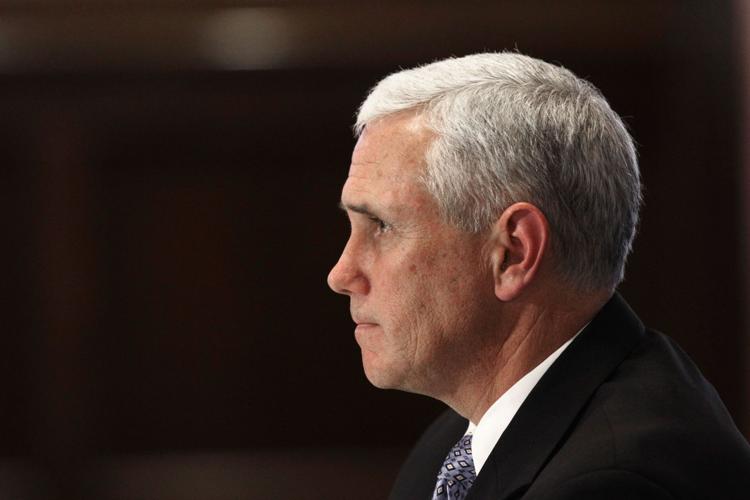 Mike Pence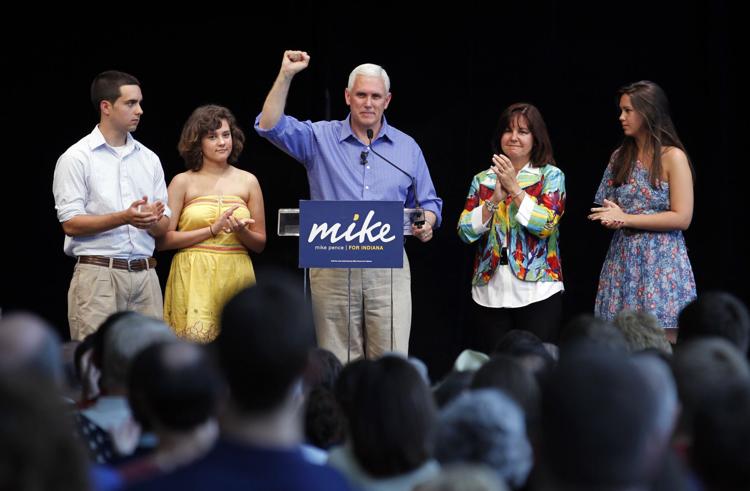 APTOPIX GOP 2016 Trump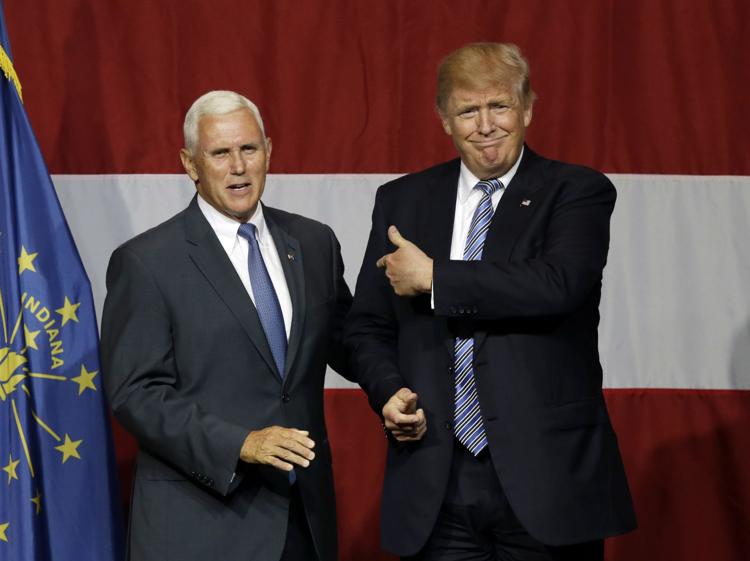 Mike Pence, Kevin McCarthy, Randy Neugebauer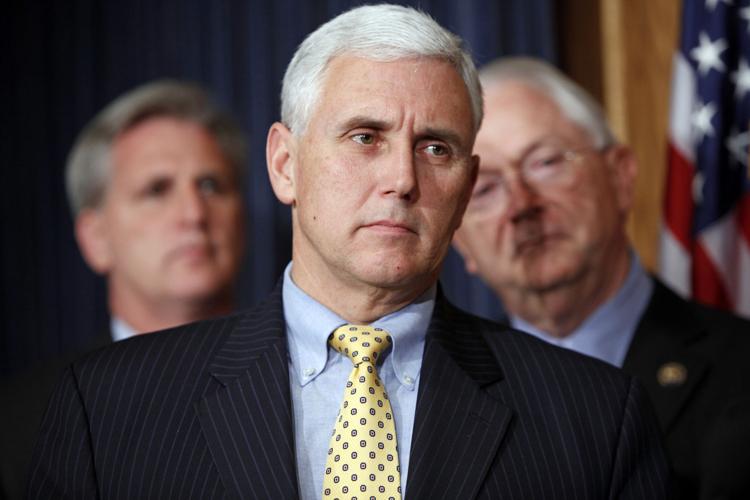 Campaign 2016 Pence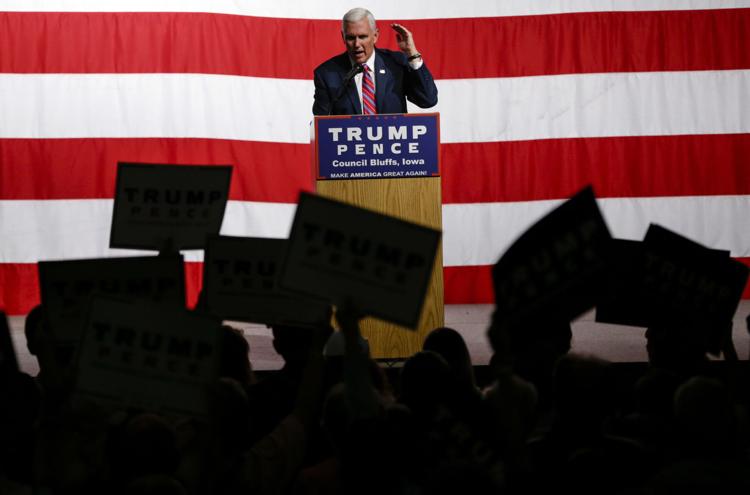 DANIELS ARMSTONG PENCE SODREL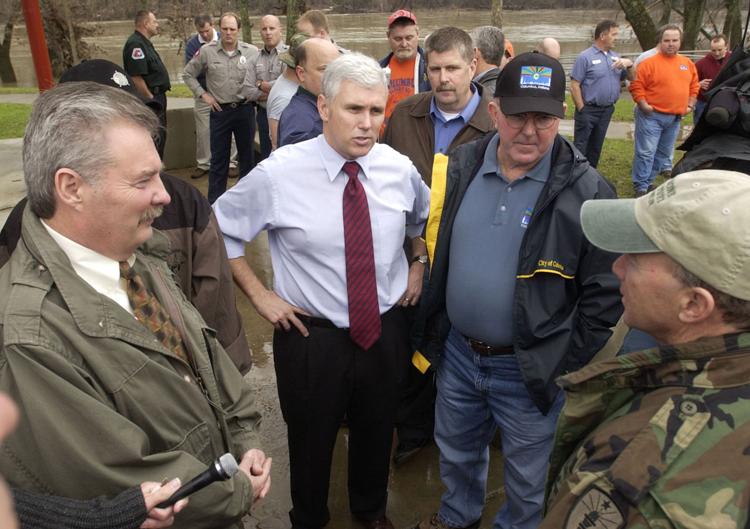 GOP 2016 Convention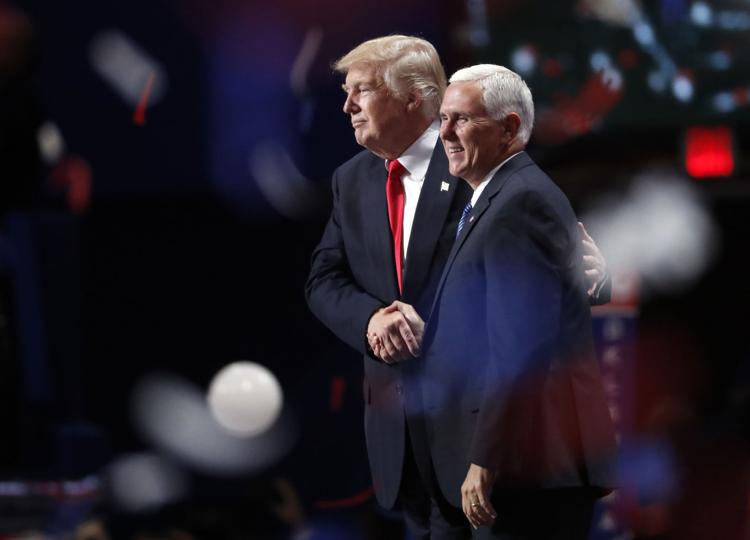 GOP 2016 Convention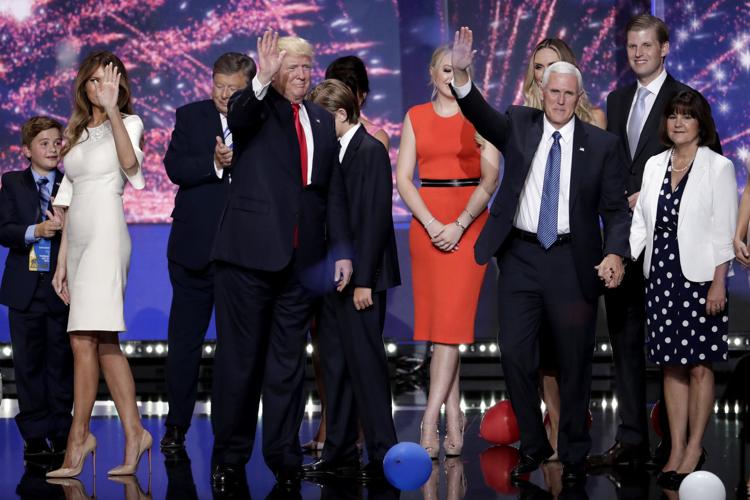 Mike Pence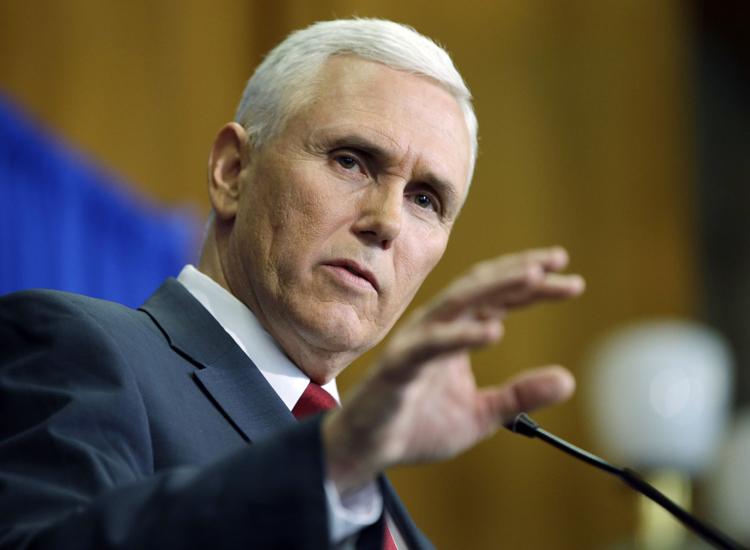 Mike Pence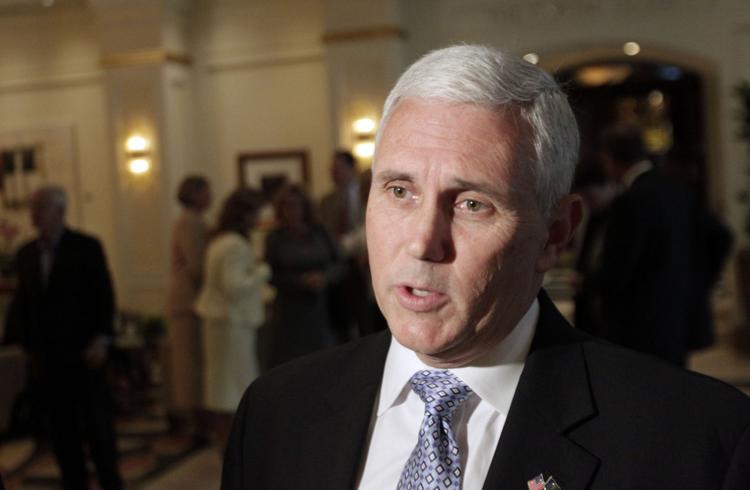 Campaign 2016 Pence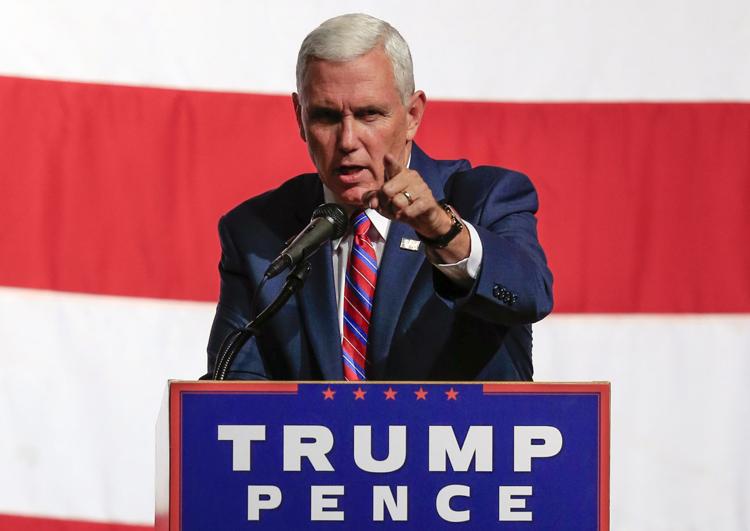 GOP 2016 Trump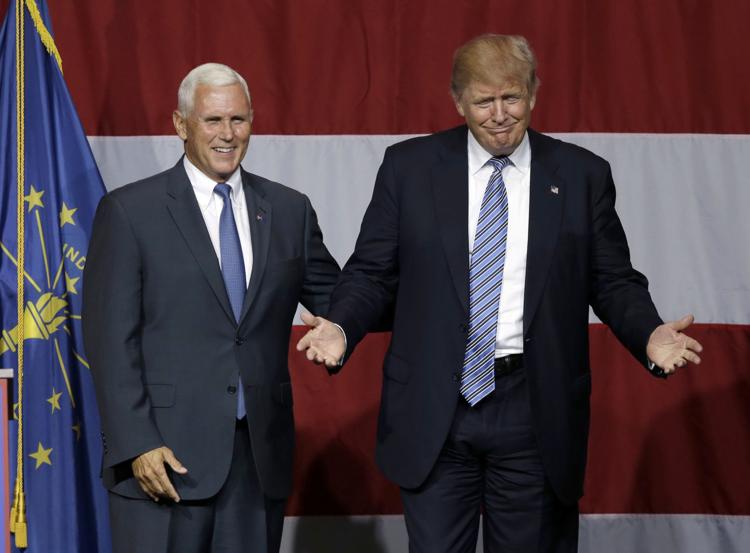 NRA Convention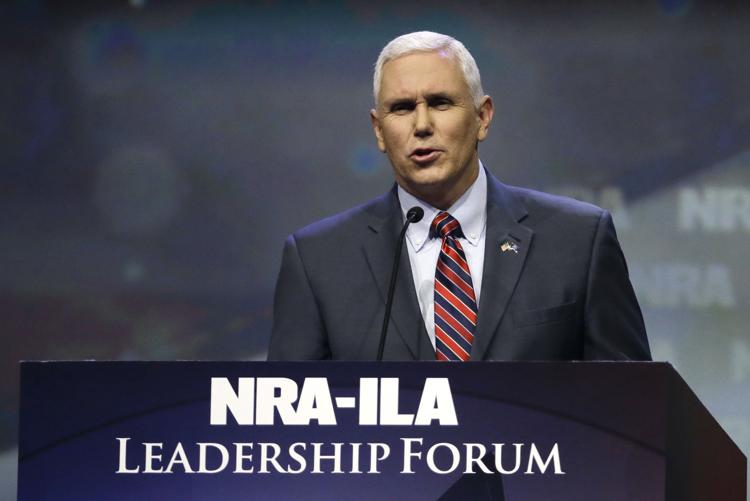 Campaign 2016 Trump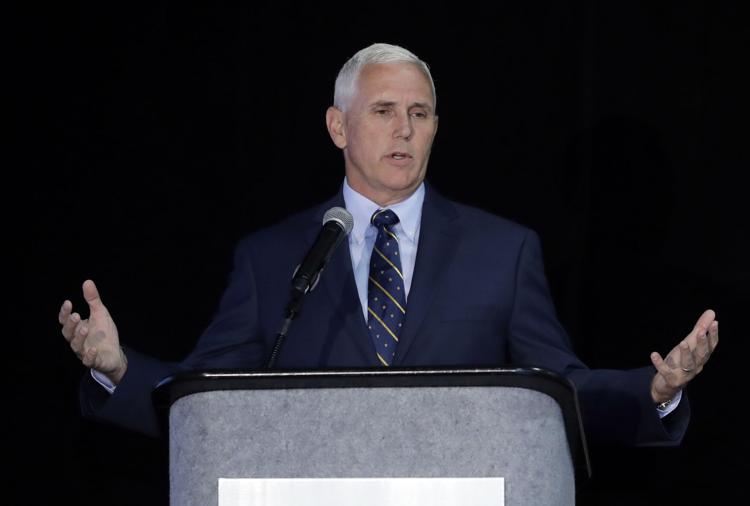 Mike Pence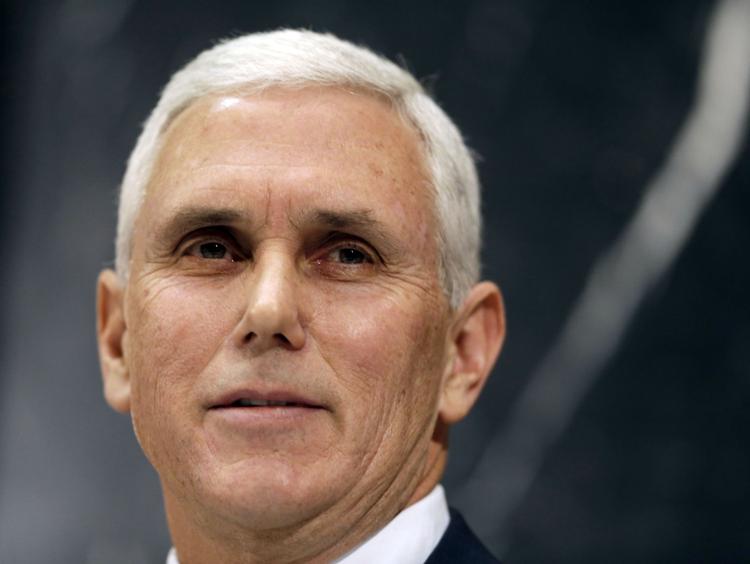 Art of Politics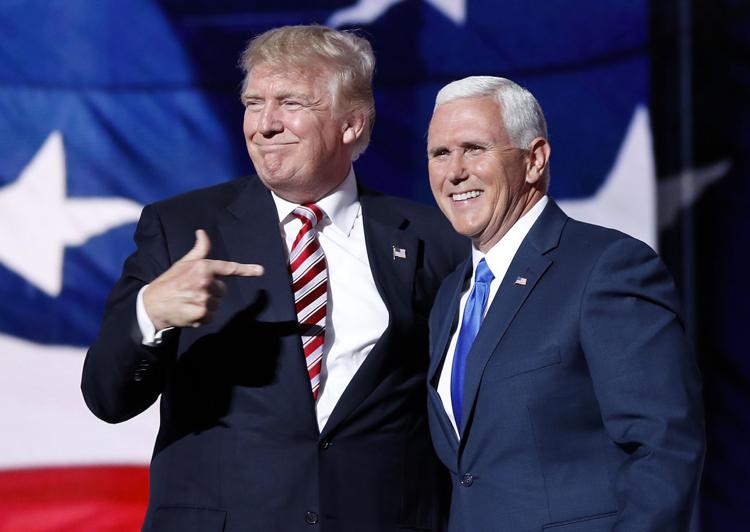 Campaign 2016 Pence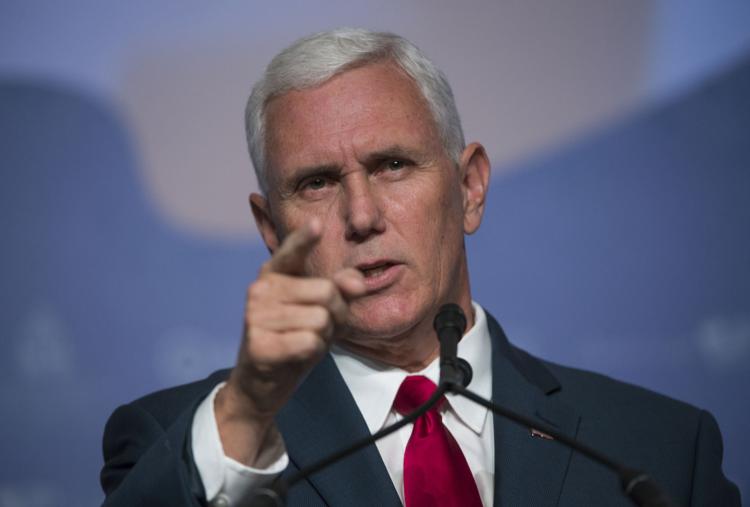 Campaign 2016 Trump Pence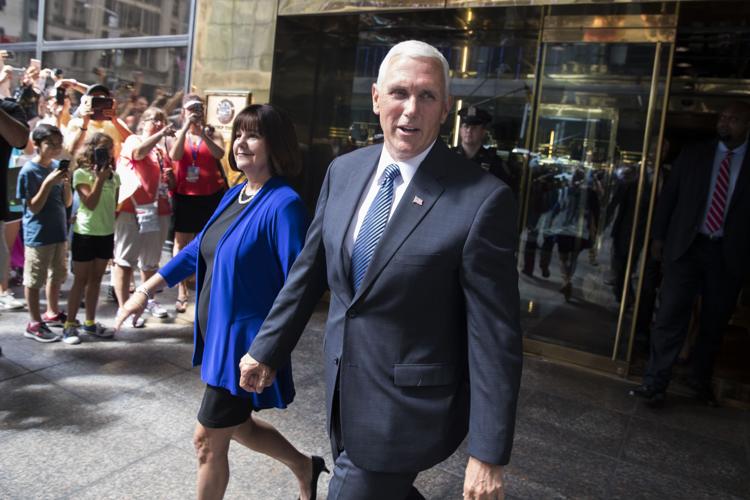 Campaign 2016 Pence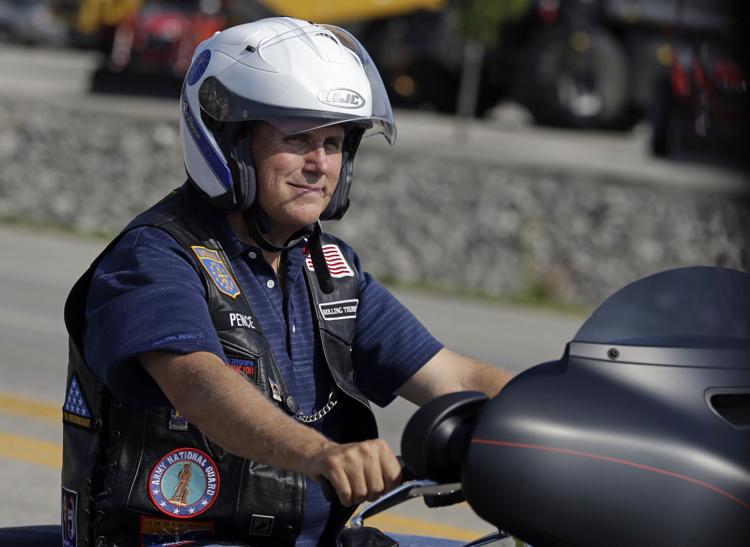 Campaign 2016 Pence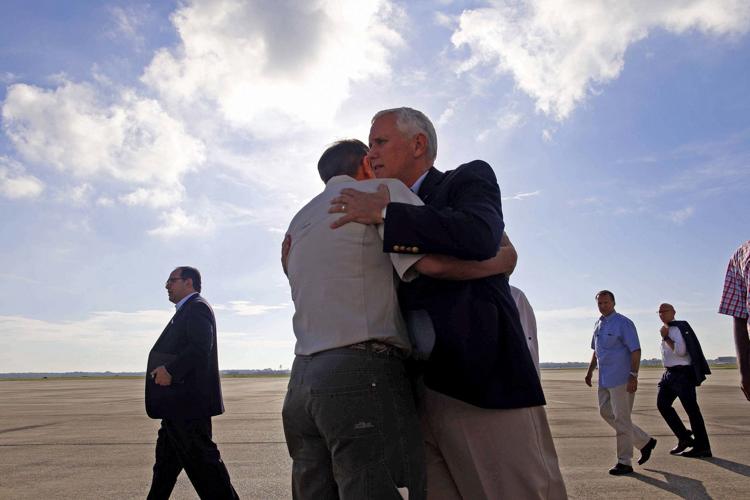 APTOPIX Campaign 2016 Pence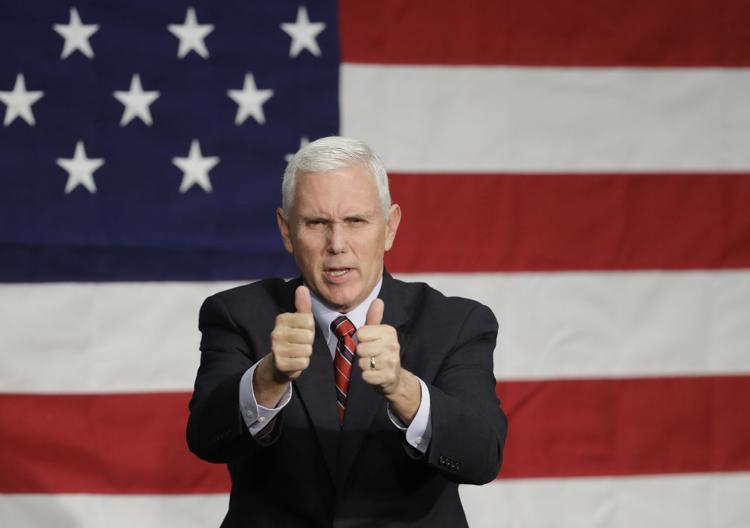 Campaign 2016 Trump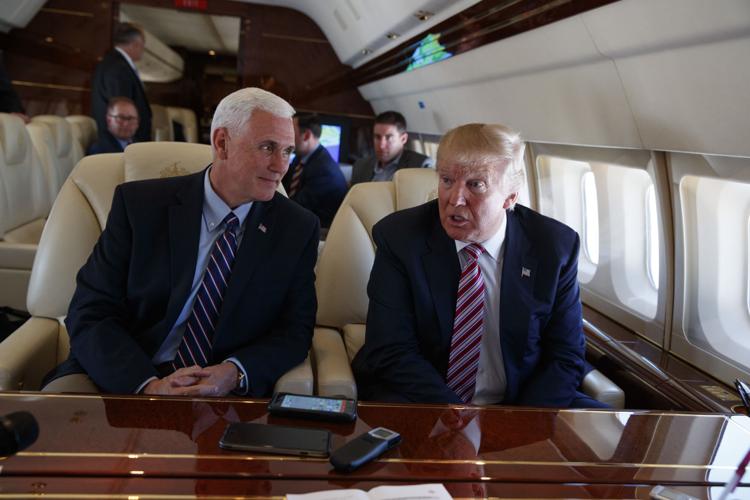 Mike Pence