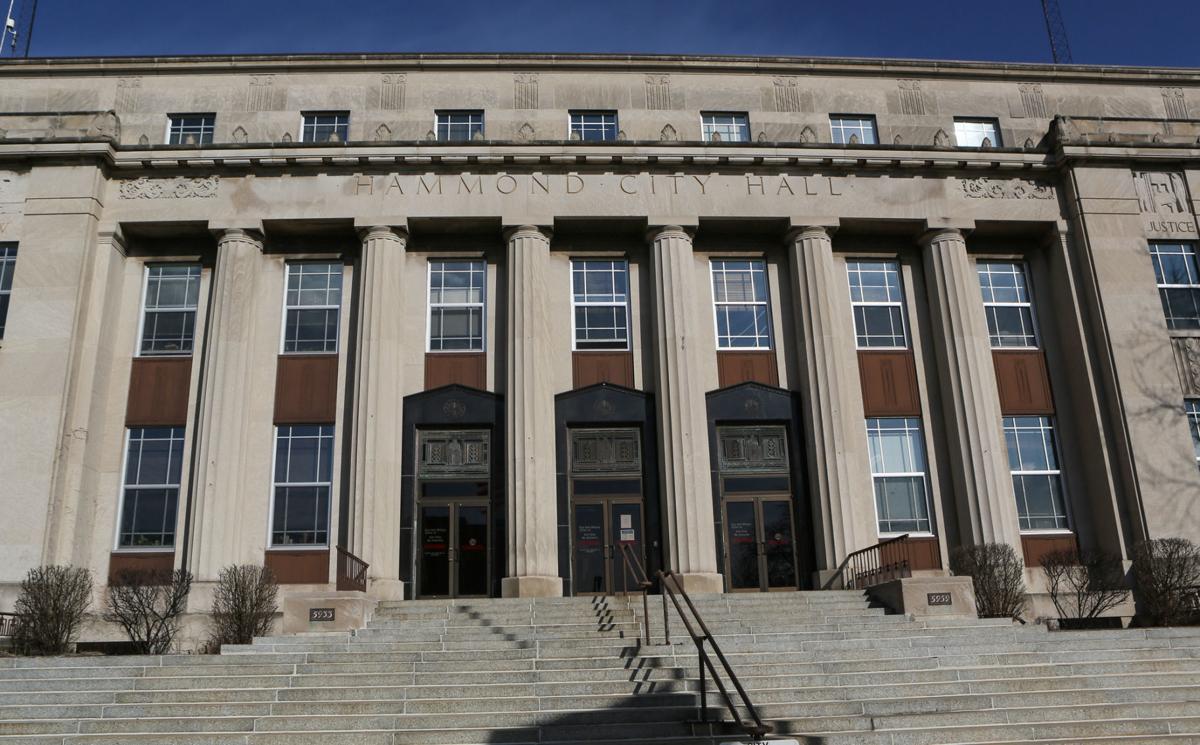 CROWN POINT — Republican Hammond City Council candidate Charles Kallas is making a last-ditch effort to bounce from the ballot one of the three Democrats running for three at-large council seats, which would ensure Kallas is elected regardless of what voters decide.
On Thursday, Kallas asked Lake Superior Judge Bruce Parent to order the Lake County Board of Elections and Voter Registration to disqualify Democrat Katrina Alexander as a candidate and to reject all votes cast for her at the Nov. 5 general election.
Kallas, who is the sole Republican council candidate, claimed Alexander should be removed from the ballot because she submitted an invalid financial disclosure form with her Feb. 7 declaration of candidacy that omitted Alexander's ownership of a photography business she started in 2009.
"She failed to disclose that she owns this business. Therefore, that makes it (the form) incomplete. And the fact that she signed it under affirmation means she lied about it," Kallas said. "It's the court's responsibility to act on the information now that I've found it."
Alexander explained to the court she did attempt to run a photography business a decade ago.
But she never profited from it, never formally organized it as a business entity with the secretary of state and currently only takes photographs as a hobby, not to make money. As a result, she saw no need to list it on her financial disclosure form, Alexander said.
Attorney Michael Tolbert, representing the county election board, said Kallas' allegations shouldn't even be before the court because Kallas did not exhaust his administrative remedies by first challenging Alexander's candidacy at the election board.
Earlier this month, Republican Edward Lipkovitch, who previously was disqualified as a Hammond mayoral candidate, filed a similar challenge to Alexander's candidacy with the election board.
It was rejected after the board concluded Feb. 15 was the deadline to challenge a candidate who ran in the May 7 primary election, as Alexander did.
Under questioning by Tolbert, Kallas acknowledged that he still has not filed his own challenge to Alexander and is not representing Lipkovitch.
He also confessed that nothing prevented him from researching Alexander's financial disclosure form prior to the Feb. 15 deadline.
That admission likely will doom Kallas' case because the Indiana Supreme Court ruled in 2012 that state law puts the burden on candidates and political parties to investigate their opponents before pre-election time limitations expire.
The state's high court said otherwise a challenger might ignore a known or knowable disqualifying factor before the election, wait to see who wins and then seek to set aside the outcome.
"Such a result is inconsistent with free elections and respect for voters' expressed preferences," wrote then-Chief Justice Randall Shepard.
Tolbert also noted that Kallas' complaint against Alexander purports to be sworn under oath as true, when, in fact, the document is not notarized.
Moreover, even if Alexander lied on her financial disclosure form, the appropriate remedy for perjury is not removing Alexander from the ballot but pursuing criminal charges against her, Tolbert said.
Kallas nevertheless insisted Parent should disqualify Alexander because if she's removed from office for any reason after winning election, he would not take her place as successor; a replacement would be chosen by Hammond's Democratic precinct committeemen.
"The voters deserve to know that the people they are voting for are eligible," Kallas said.
Parent promised to quickly issue a ruling, possibly as soon as Friday, since Hammond citizens have been casting ballots in the city council contest since early voting began Oct. 8.
Get Government & Politics updates in your inbox!
Stay up-to-date on the latest in local and national government and political topics with our newsletter.