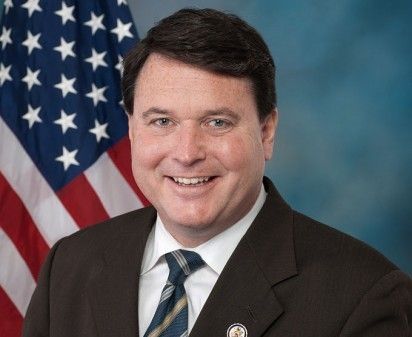 INDIANAPOLIS | U.S. Rep. Todd Rokita, R-Indianapolis, will not enter the 2016 Republican primary contest to succeed U.S. Sen. Dan Coats, R-Ind.
The Munster native and former secretary of state, whose congressional district includes Newton and Jasper counties, informed supporters Wednesday that he believes he can do the most good for Indiana by remaining in his current office.
"Second to being a husband and father, my greatest responsibility and love is serving the people of Indiana," Rokita said. "After much consideration, my family and I have concluded the best way to serve our state and country at this point is to continue ... in the U.S. House of Representatives."
Rokita currently is chairman of the House's K-12 Education Subcommittee and vice chairman of the Budget Committee, where he is likely to gain control over the federal budget process if he remains for at least three more two-year terms and Republicans keep their House majority.
"While I am prepared to serve statewide again ... the answer for now is to enact major education reform, fund an infrastructure that keeps Indiana the crossroads of America and continue enacting spending reforms that we all know are necessary," he said.
Rokita's decision to skip the Senate contest creates an opening for U.S. Rep. Todd Young, R-Bloomington, who recently has been wooed by top Hoosier Republicans to enter the race.
If Young gets in, he'll join Eric Holcomb, a former aide to Coats and Gov. Mitch Daniels as well as past chairman of the Indiana Republican Party, and U.S. Rep. Marlin Stutzman, R-Howe, who came in second to Coats in the 2010 Republican Senate primary.
On the Democratic side, only former U.S. Rep. Baron Hill, who was defeated by Young in 2010, is a declared candidate.
Coats, 71, announced in March will leave the Senate next year after completing his second non-consecutive term to open the seat to the next generation of Hoosier leaders.