ST. JOHN — Voters have multiple options for who they want to see represent the Republican Party for the at-large seats on the St. John Town Council.
Incumbent Council members Mark Barenie, Mike Forbes and Rose Hejl are being challenged by Bryan Blazak, John Corbett, Dawn Pelc and Wayne (Waterman) Pondinas. The seven candidates are competing in the Tuesday primary to represent their party in the November municipal elections.
The primary winners will take on Democrats Richard Thomas and Gina Fezler for the two at-large seats on the council.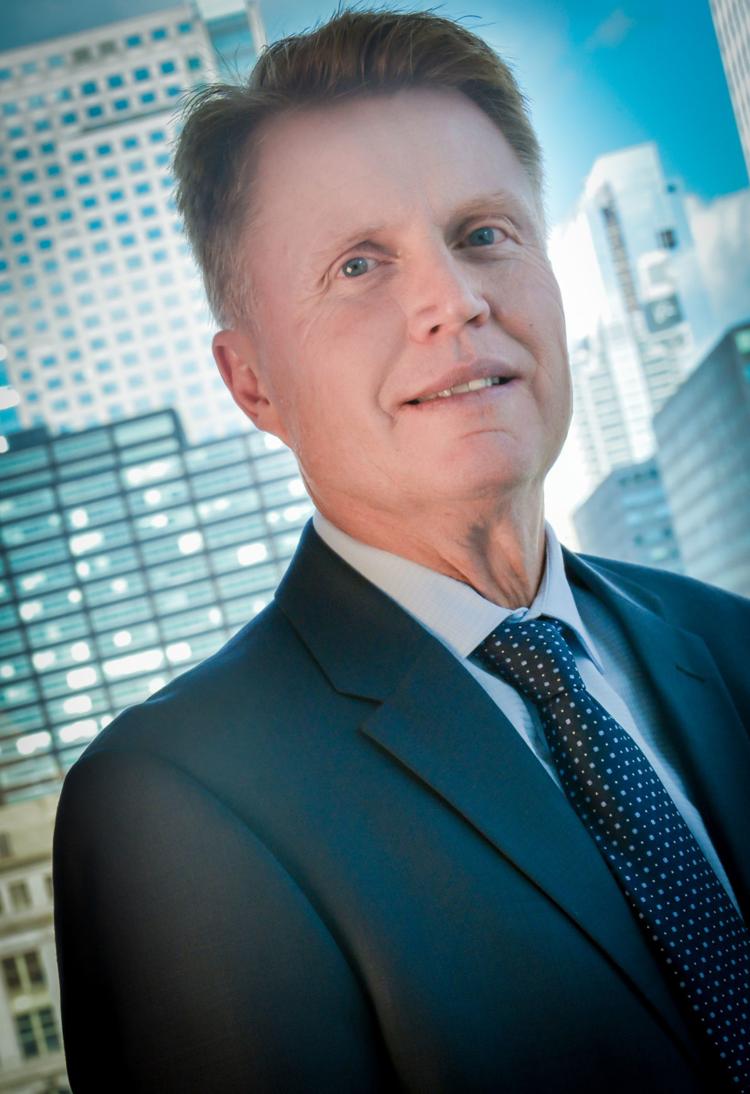 Incumbent Councilman Barenie said his guiding principles in life are his family and community, and, as the current council president, he takes "a lot of pride in how stable and financially sound St. John is."
"People talk very highly of St. John, and I feel like I have been contributing to that over the years with my time on the council," Barenie said. "I don't know if there is another community in Northwest Indiana that has more houses going in based on percentages. People are coming from all over to live here. I feel very proud about that."
If reelected, Barenie said he will continue to focus on the fundamentals: maintaining home values and low tax rates, supporting public safety and upgrading infrastructure. "We are in a cycle now where we have built up good financing and we are reinvesting the infrastructure and roads around St. John — that will be a continual process." 
The "fun stuff" Barenie said he will continue to pursue includes bringing new restaurants and shopping options to town through the Shops 96 project.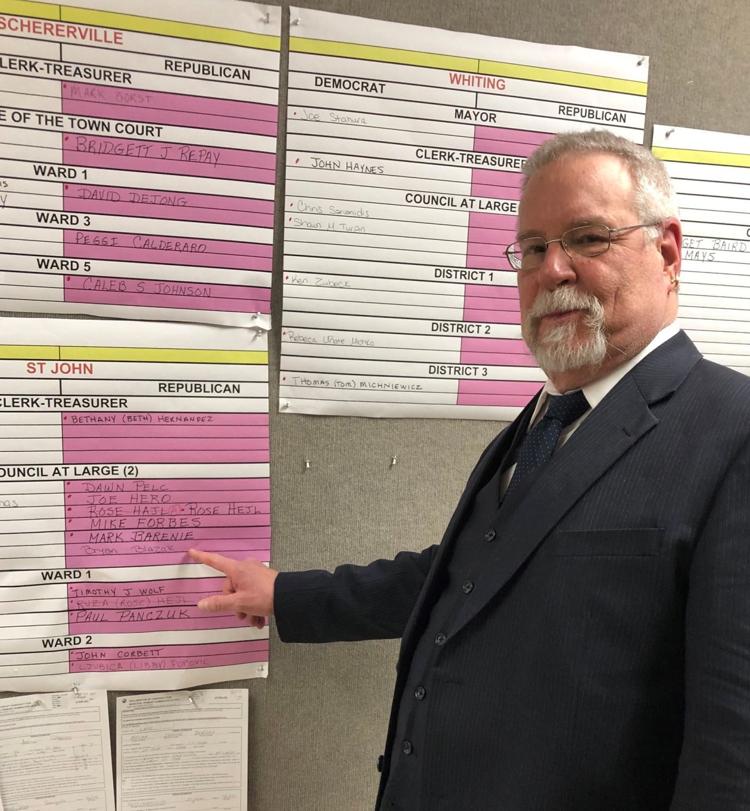 After years of fighting for changes before the Board of Zoning Appeals, Plan Commission and Town Council, Blazak believes he has what it takes to represent St. John as a council member at-large.
If elected, Blazak said his top priority for the town's budget is to assure that a well-funded road plan is in place. He said he also intends to implement a road-impact fee to decrease the amount of taxpayer money being spent on new infrastructure.
"Traffic is the first and foremost complaint our residents have on a daily basis," he said. "A road-impact fee added to the cost of a new home-building permit could, by law, be put aside for spending on improving or upgrading roads. Currently, traffic engineers estimate St. John is behind ... in road improvements by $11 million. This figure will continue to rise as more residences are built. It should not fall into the laps of the current taxpayers to pay the cost of improvements. It should be the developers and builders who profit from their developments to cover the costs of road expansion."
As the population continues to grow in town, Blazak said he plans to evaluate the staffing of emergency and public works services.
"Do we need another fire station? Police outpost? Public Works staffing? Residents keep being told that all these factors have been studied and are fine, yet with no transparency from the current administration. No one in town has a clue if that is a fact or not," he said. "St. John needs a Town Council that communicates with the people and is transparent. It hasn't been for years and that needs to change."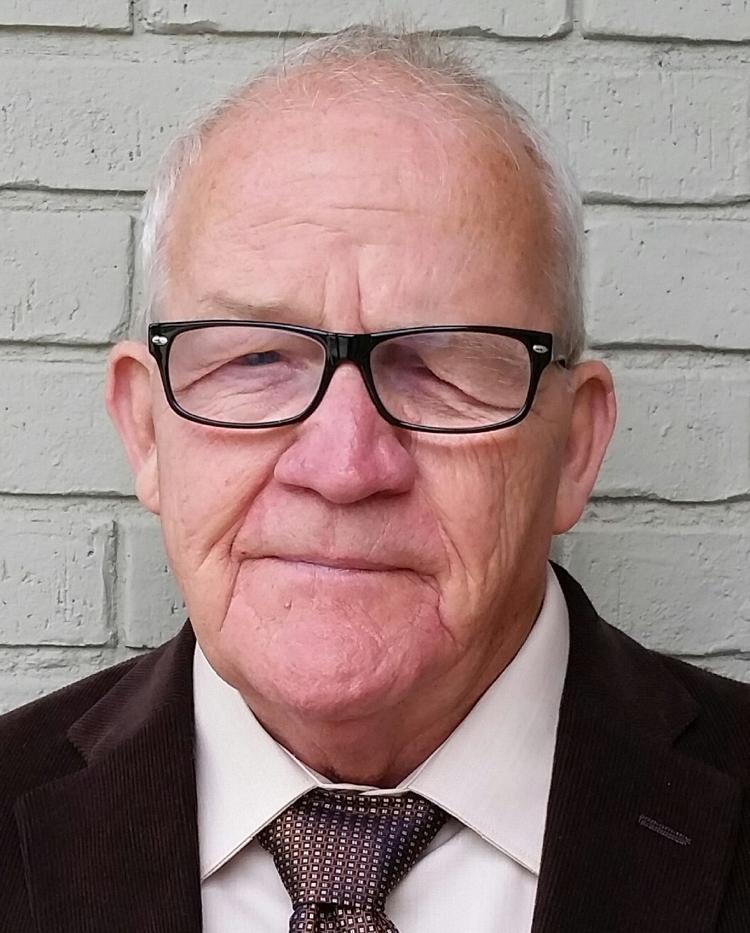 After losing his bid to become a Town Council member in 2015, Corbett is back again and ready to serve.
"Those who have lived here have followed what's going on and they're not happy. It's time for some change," Corbett said. "I personally believe that if I am elected, I am going in and I am going to listen to the people of the town. I am going to do what the people want. Not what the politicians and builders want — they are secondary. The town needs a council that will listen to them."
If elected, Corbett said his top priorities would be to fix the town infrastructure and roads while managing the budget responsibly.
"Obviously we have to get a road-impact fee in that applies to the new development that is going in. If people are building and buying million-dollar homes and (saying) they can't afford an impact fee, then we don't need your kind of permits in town."
Adhering to the town's budget is crucial, Corbett said. He plans to employ "someone who can manage the town's money and stop taking from the taxpayers," which he said the current council has allowed to happen.
Corbett does not have a campaign website.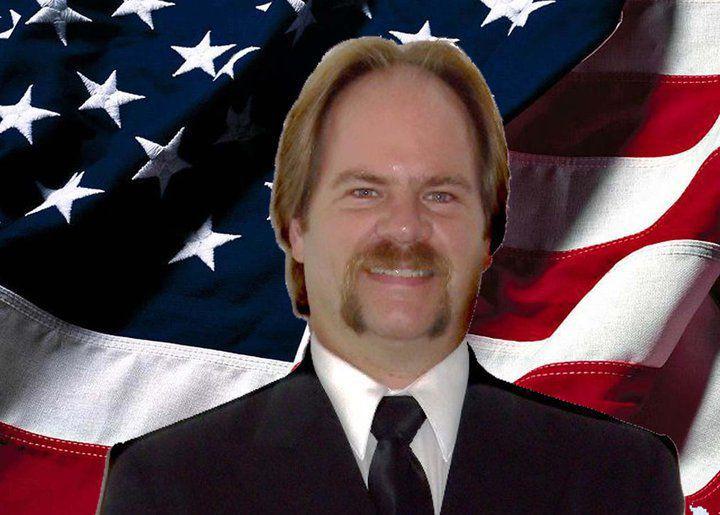 Incumbent Councilman Forbes has served the town since 1998 and hopes to continue to "keep St. John a great home," he said.
Keep reading for FREE!
Enjoy more articles by signing up or logging in. No credit card required.
"I am well versed in the operations of the town, from the financial aspects of our town to the upgrades of our infrastructure. I have learned about the operation of our town from some of the most dedicated individuals that have worked for this town over the years and want to continue to build on that knowledge," Forbes said.  
If reelected, he said he plans to keep supporting public safety. "I would continue to ensure the public safety teams — fire department, police department and Public Works department — are provided the equipment needed to ensure safety and services to the residents."
The 23-year resident said he also would like to expand the bike-trail system and continue the commercial growth of St. John with developments that serve the needs of the residents.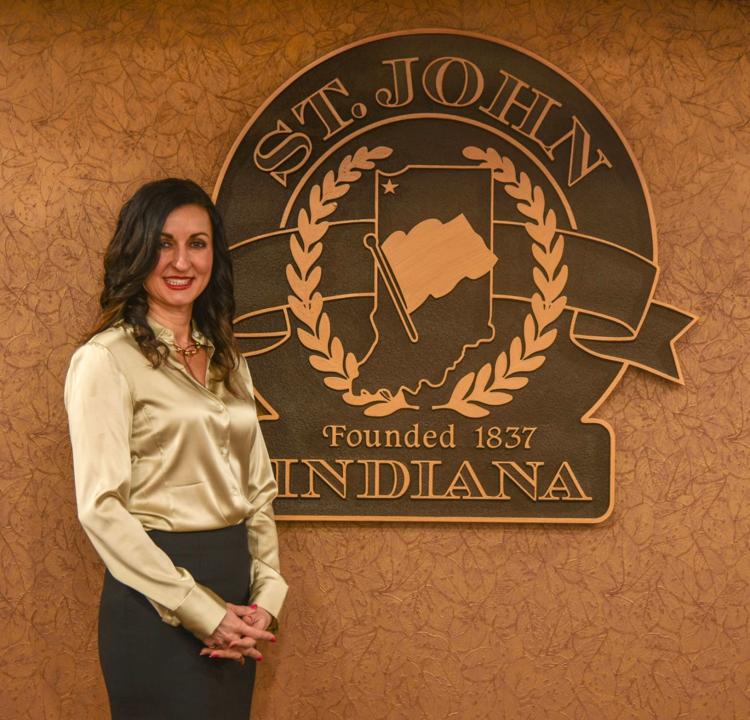 Hejl was the latest member to join the council after being chosen in the Republican caucus to replace the vacated Ward 1 seat held by retired Stephen Hastings. She ran and lost against Hastings in 2015, and now is seeking to continue to serve on the board as the at-large representative.
"I am brand new, I have a lot to learn — anybody would in this position. I want to make sure that I do the right things for the right reasons," said Hejl, who previously served on the Police Commission. "I have been here for 27 years and raised my kids here. I really love this town. It has grown at a nice pace and we are starting to make our place on the map."
If elected, Hejl plans to focus on building a community center and more recreational fields, maintaining the town's foundation and redeveloping the Kmart building.
Hejl said surveys have shown that residents are expecting more dining and retail options in town.
"They want to be able to live, shop, eat here in St. John. When we spoke with the Kmart developer, he sees what is going to happen with Shops 96. He sees the vision and is on board with moving in that direction. If that is accomplished, that will be huge," she said.
As the executive director of the Porter County Substance Abuse Council, Pelc is responsible for developing and managing a cohesive plan of action that gives the county a unified direction to move forward. She plans to do the same for St. John as a member of the Town Council.
"I am trying to offer my experience, education and skills that I have from what I do working with the coalition to lead the Town Council with integrity and transparency and try to recreate the mechanisms that we had," Pelc said. "We have had two decades of personal agendas, and I feel now it is time to step up or step off. I want to do well for the community as a whole."
Reducing suburban sprawl is one of the first issues Pelc plans to address if elected, she said. In order to maintain the fast-paced development in town, she said there will need to be additional infrastructure, public works maintenance, public-safety staffing and increased school enrollment.
Pelc will also work to repair unsafe roadways and maintain older neighborhoods she feels have been neglected, she said.
"When we first moved here, 28 years ago, there were only a couple new subdivisions. I figured over the years we would have more neighborhood connectivity with sidewalks, bike trails and nice amenities that make for a quality-of life-community. We have not done that yet and that's one of the things we need to look at. It's important," Pelc said, adding that she plans to propose one-term limits for all officials and commissioners who serve in St John.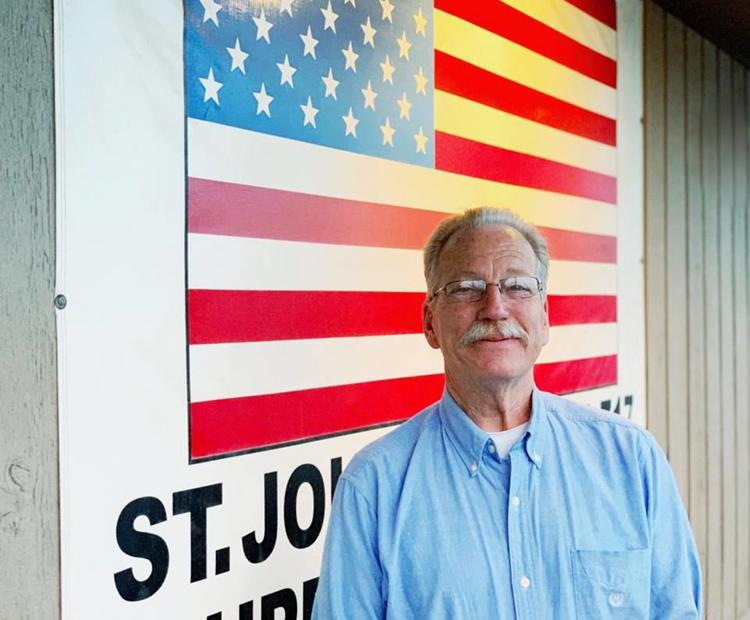 Wayne (Waterman) Pondinas
Pondinas said he is not a politician and has been in public service for St. John for the last 14 years. That's why he's running for Town Council.
"I care deeply about my fellow residents and our public safety workers and will continue to make decisions based on what is best for them after listening to all concerns," said Pondinas, who works as the Town of St. John Customer Service Representative. "My job with the town has given me an opportunity to get to know many of our residents and their concerns. I believe I will bring ethical decision-making skills and fairness to meetings."
If elected, Pondinas said he plans to pass a road-impact fee that will "alleviate the burden the taxpayers are paying now on new infrastructure."
He also plans on reviewing and developing a road-maintenance plan to address the many miles that need attention in town.
"I will also make sure that any grant applications are done correctly so we do not lose any more money that could have been used for roads," he said.