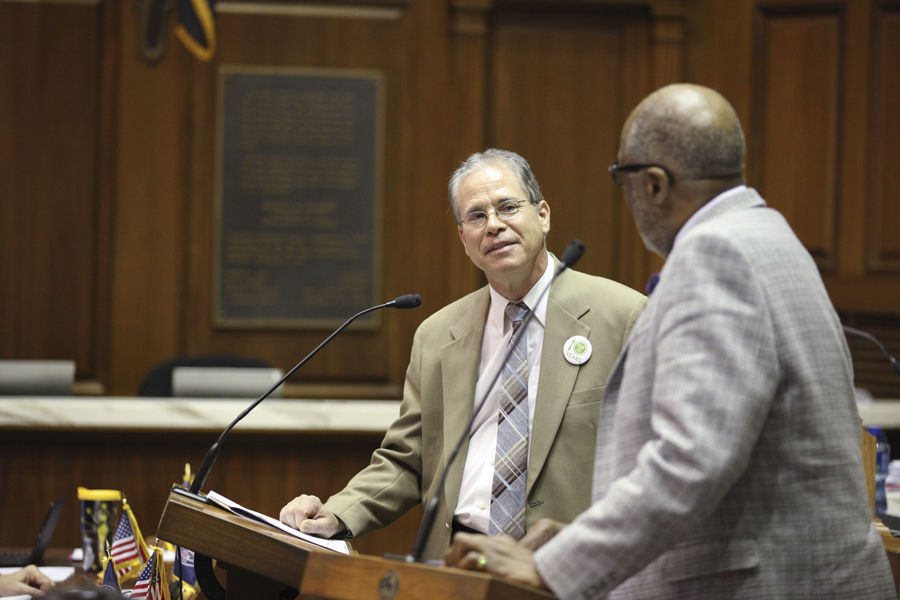 INDIANAPOLIS — A southwestern Indiana state representative on Tuesday became the fifth candidate to declare that he's running for the state's Republican U.S. Senate nomination, as another expected candidate is set to imminently announce his bid.
State Rep. Mike Braun, R-Jasper, is emphasizing his record as owner of a nationwide auto parts distribution company in his appeal for support among Hoosier Republicans.
"I made my career in the private sector. Our country needs more people who can tackle big issues from perspectives gained from running a business and not a career politician's perspective," Braun said. "I've spent my life building a business and creating jobs."
Braun said that experience would be especially useful in the Senate where "we need leaders who understand the real consequences of the failure of our federal government and are capable of delivering solutions for Hoosiers on issues like health care and tax reform."
Similar to U.S. Rep. Luke Messer, R-Shelbyville, the current front-runner in the race, Braun said he stands side-by-side with Republican President Donald Trump, and pledged to reinforce Trump's efforts "as he takes on the D.C. swamp."
"Last year's presidential election showed that Hoosiers know outsiders with business experience are the country's best hope to fix the broken political system in Washington," Braun said.
Braun is serving a second term in the Indiana House where he's a member of the budget-writing Ways and Means Committee, and this year co-sponsored legislation hiking fuel taxes and vehicle registration fees to pay for road and bridge improvements throughout the state.
Federal campaign finance records show Braun is running well behind Messer in fundraising for the Senate race.
But Braun likely will dip into his personal fortune to get his campaign off the ground.
The contest is due to take another turn in coming days when U.S. Rep. Todd Rokita, R-Brownsburg, confirms his entry. 
The Munster native has been fundraising and quietly building a campaign team for months in the hope of winning the GOP primary and denying re-election to U.S. Sen. Joe Donnelly, D-Ind.
Three additional Republicans, so far, also are running for Indiana's Republican U.S. Senate nomination: Hamilton County businessman Terry Henderson; Kokomo attorney Mark Hurt; and Floyds Knobs educator Andrew Takami.