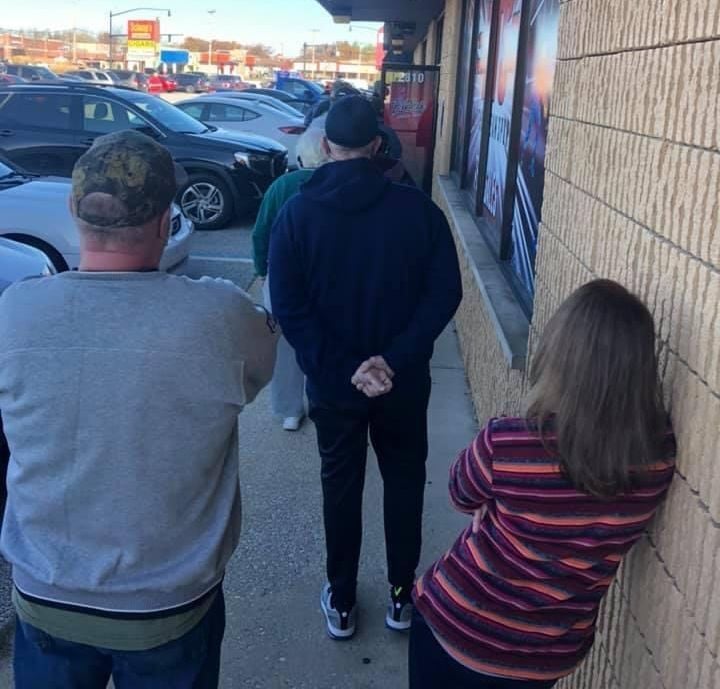 VALPARAISO — Polling places were not the only sites around the Region attracting long lines Tuesday morning.
Customers rushed in first thing to the Blythe's Sport Shops in Valparaiso and Griffith and snatched up 80,000 rounds of 9mm ammo in 30 minutes Tuesday, according to Chief Operating Officer Kyle Goranson.
The entire shipment that had arrived the night before is gone, he told The Times about noon Tuesday.
This has been the way gun and ammo sales have gone since the COVID-19 pandemic took hold in March, Goranson said. He likened it to the rush that had left store shelves empty of toilet paper.
Other types of ammo have also been tough to find as well, including slugs for hunting, Goranson said.
This has left gun enthusiasts with the option of paying high prices at gun shows or trying their luck when shipments arrive at stores with little notice, he said.
"We never know," he said when asked when the next load of rounds are expected.
Goranson said he heard no mention of Tuesday's election among customers and had no reason to believe concern about the outcome was fueling the brisk sales of ammo.
Among those who showed up too late and missed out on the ammo was Bud Hazen, who said he worked 39 years as an officer with the Porter County Sheriff's Department.
He said the election played no role in his attempt to buy ammo. Rather, target shooting ammo has been tough to find since the start of the COVID-19 pandemic, he said.
"Don't know why," he said, guessing that the riots and civil unrest around the country may be partly to blame.
Hazen said he expects the ammo will become more readily available at some point.
"Eventually it will bounce back," he said.
Goranson said he has orders in for more ammo.
There has been an increase of first-time gun buyers, he said. And when ammo shipments arrive at the stores, word spreads quickly through Facebook and by email.
The Valparaiso Police Department has received no word of any potential civil unrest and does not expect problems as the results of Tuesday's election come in, Police Capt. Joe Hall said.
"We are confident the citizens of Valparaiso are going to remain peaceful and respectful of one another," he said.
Griffith police Cmdr. Keith Martin said, "We have had no official specific information of any organized plans of civil unrest in our area regardless of election results. Of course we will keep our eyes and ears open at all levels, and our agencies will continue to work together should any issues arise."