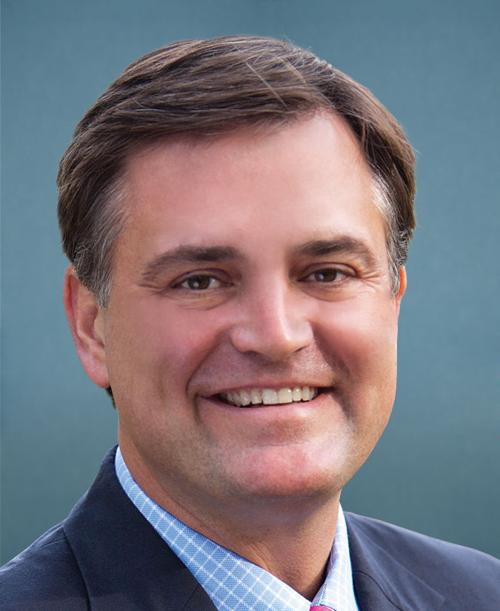 INDIANAPOLIS — The worst-kept secret in Hoosier politics was made official Wednesday: U.S. Rep. Luke Messer, R-Greensburg, is running for Indiana's Republican U.S. Senate nomination.
For the past several months, the three-term congressman and former state representative has not-so-quietly been organizing a Senate campaign staff and fundraising team, led by the brother of Vice President Mike Pence.
Confirmation that Messer was entering what may turn out to be the most expensive primary and general election contests in Indiana history came via a midday message posted to Messer's campaign Twitter account.
"We're in!!" he said, alongside a campaign logo featuring an outline of Indiana and the motto, "I Like Luke."
Messer, who was in Washington, D.C. Wednesday, did not issue a statement detailing why he wants to challenge U.S. Sen. Joe Donnelly, D-Ind., to represent Hoosiers in the U.S. Senate.
A biography on Messer's new campaign website describes the man ranked fifth in House Republican leadership as someone who "has battled the establishment to deliver reform."
Messer likely will have to defeat former Indiana Secretary of State and four-term U.S. Rep. Todd Rokita, R-Brownsburg, to claim the GOP nomination.
While the Munster native has yet to officially declare his Senate bid, Rokita likewise has publicly been building a finance team, led by former state Rep. Dan Dumezich, R-Schererville, in anticipation of a run.
Rokita did not immediately comment on Messer's campaign announcement.
Both congressmen describe themselves as conservatives and have similar voting records that follow the Republican Party line on most issues.
Messer recently was rated by the Lugar Center as the Indiana Republican least likely to work with House Democrats to advance legislation.
The think tank founded by former U.S. Sen. Dick Lugar, R-Ind., scored Rokita as the second-least likely Republican Indiana congressman to engage in bipartisan lawmaking.
Donnelly campaign manager Peter Hanscom said Hoosiers know that Donnelly is the only candidate in the Senate race with "a proven track record of working across party lines."
"Joe Donnelly has been an independent voice for Indiana in the U.S. Senate," Hanscom said. "Hoosiers know that Joe will always put them first — not party bosses, corporate lobbyists or special interests in Washington."
Three additional Republicans, so far, also are running for Indiana's GOP U.S. Senate nomination: Hamilton County businessman Terry Henderson; Kokomo attorney Mark Hurt; and Floyds Knobs educator Andrew Takami.