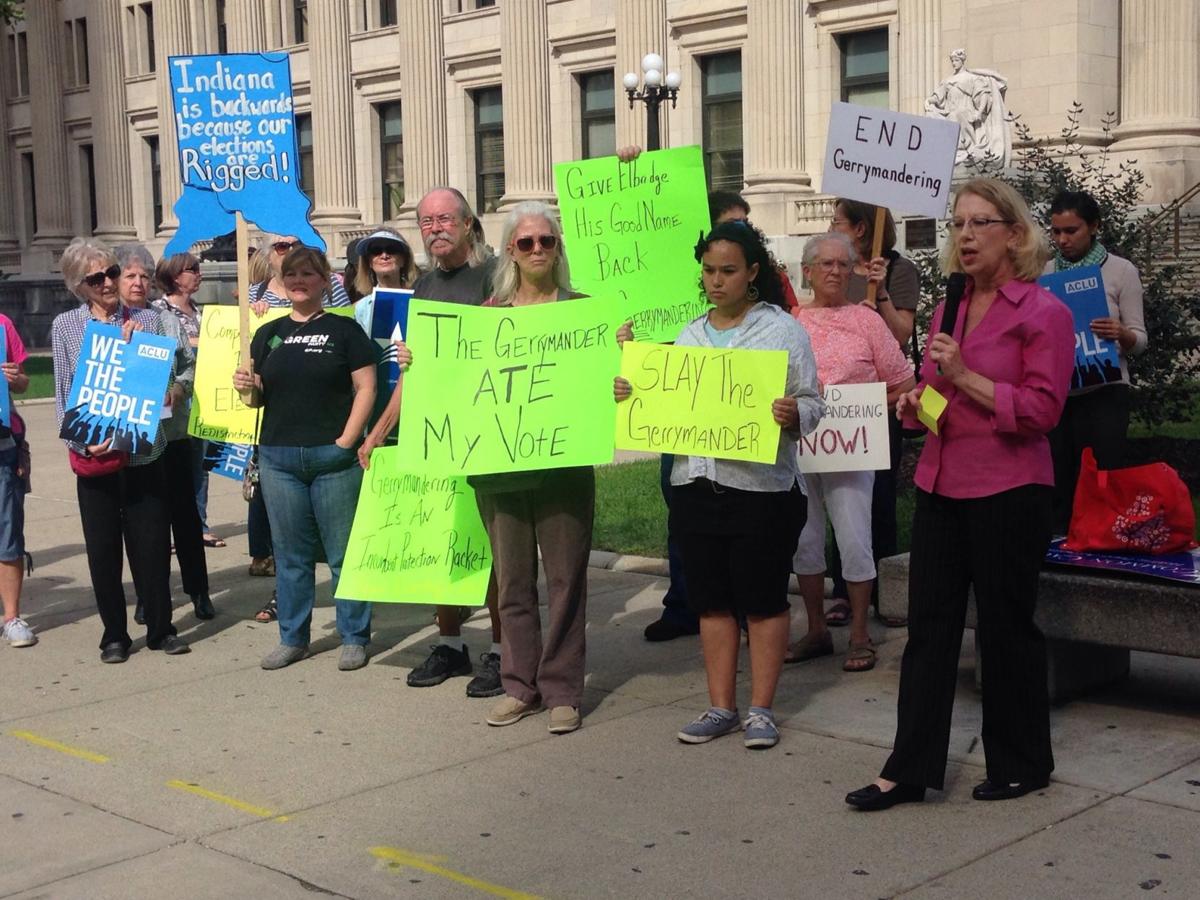 INDIANAPOLIS — A federal judge has blocked the state from implementing a 2017 law requiring county election officials to purge registered voters more quickly, who may no longer live in Indiana.
Judge Tanya Walton Pratt, of the U.S. District Court for the Southern District of Indiana, issued a preliminary injunction against a portion of Senate Enrolled Act 447, after she determined Common Cause Indiana was likely to prevail on its claim that the statute runs afoul of the National Voter Registration Act.
The Indiana law, enacted by Republican Gov. Eric Holcomb, eliminated a mandate that counties send a confirmation postcard prior to listing a voter's registration status as "inactive" when the name and birth date of a Hoosier voter matched a person registered in another state.
Individuals designated "inactive," who do not respond to the postcard, typically are purged from the voter registration roll after failing to cast a ballot in two consecutive elections featuring U.S. House contests, or four years.
Under the 2017 law, which has yet to be applied, county voter registration officials instead must immediately delete any Indiana voter whose personal information matched a registered voter living elsewhere, as identified by the Kansas secretary of state's Crosscheck system.
Common Cause, a citizen activist organization, argued that Crosscheck produces too many incorrect false matches for Indiana counties to use it as the sole basis for immediately canceling a voter's registration.
Pratt agreed. She said notwithstanding the state's efforts to apply additional "confidence factors" for identifying potential duplicate voters, such as a matching partial Social Security number, under federal law, Indiana cannot just replace the final notice and four-year inactive period with immediate deletion.
"Because an individual cannot vote after an election has passed, it is clear that the wrongful disenfranchisement of a registered voter would cause irreparable harm," Pratt said in her 28-page ruling.
Republican Secretary of State Connie Lawson, who oversees Indiana's elections, said she "respectfully disagrees" with the decision.
"Voter-list maintenance is a bipartisan process in Indiana. Together, we work diligently to ensure our voter list is accurate," Lawson said. "We have never had a voter come forward who was incorrectly removed from the list."
"We are currently working with our attorneys to review our options moving forward."
Stuart Naifeh, senior counsel at Demos, a liberal voting rights organization that joined the Common Cause lawsuit, praised Pratt for "recognizing the Crosscheck program's significant faults."
"(This) decision blocks Indiana from kicking its voters off the rolls based on flawed information without even bothering to notify them first — or ever," Naifeh said.
"Voting is the cornerstone of our democracy, and the right to vote cannot be taken away based on what amounts to a mere hunch that the voter might have moved away."
Valparaiso's Jim Harper, the likely Democratic nominee for secretary of state, likewise lauded the court's ruling.
"This is yet another voter-suppression tactic by Hoosier Republicans that has been put on ice," Harper said. "As secretary of state, I will fight back against discriminatory voter-purge policies and ensure that every registered voter can cast their ballot free of suppression and discrimination."