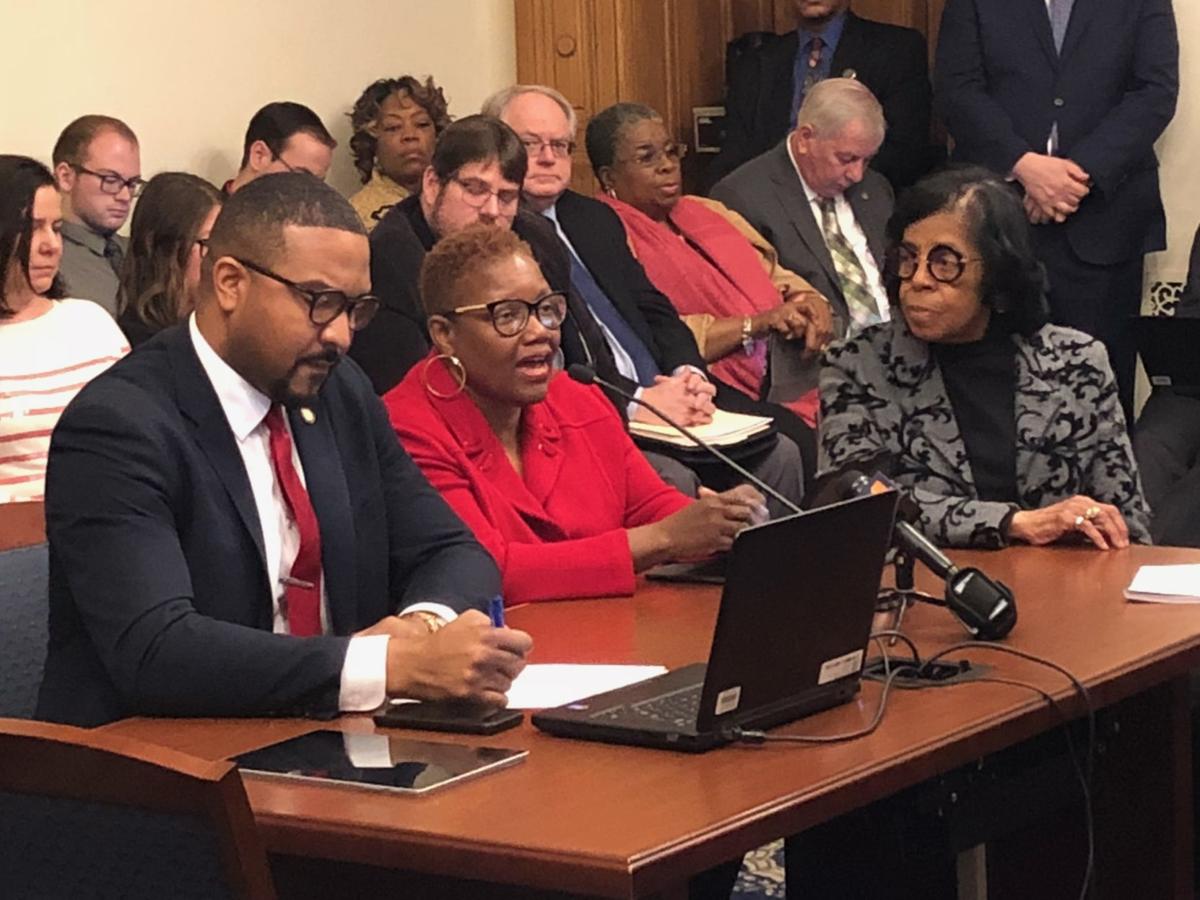 INDIANAPOLIS — Gary officials are eager to work with others in the Region and throughout the state on the coordinated development of an intermodal shipping and warehousing hub centered on Buffington Harbor once the Majestic Star casinos are relocated.
But they asked the Senate Appropriations Committee Thursday to revise Senate Bill 66 to ensure the city is at least an equal partner in that effort, tentatively known as the Gary Indiana Transmodal Compact, and not subordinate to the state as currently proposed.
The plan calls for the development compact to be led by a seven-member board, with two members chosen by Democratic Gary Mayor Karen Freeman-Wilson, and the remaining members directly or indirectly selected by Republican Gov. Eric Holcomb.
"I believe this compact should have a fair and equal amount of Gary representation, if not leading the compact," said state Sen. Eddie Melton, D-Gary.
"Once we reach a consensus on this, and other elements of the bill, then we're going to have a bill that positions Gary for growth that hasn't been seen in over 100 years."
Freeman-Wilson likewise said that creating a single entity responsible for the overall development of alternative facilities to the crowded Chicago rail yards that could lure businesses to instead transfer, warehouse and ship their products using Gary's harbor, rail lines, highways and airport "has the ability to create economic sustainability for generations to come."
"The state's involvement is extremely important," she said. "I don't think this is something that the city could ever undertake alone, nor would we ever intimate that. I think it's how the partnership looks to the community, the business community and the citizens of the city of Gary."
"We believe that the city should have the majority appointments on the board, whether it's seven members or whether it's nine members.
State Sen. Ryan Mishler, R-Bremen, the Appropriations Committee chairman, is sponsor of the measure.
Mishler said he committed to boosting Gary's economic prospects after he and others in Senate leadership visited Gary a few years back, toured the city with former state Sen. Earline Rogers, D-Gary, and came to recognize the potential for large-scale development.
During the hearing, numerous Gary business and community leaders thanked Mishler for his focus on Gary and agreed with him that the city has an amazing opportunity at Buffington Harbor, including Rogers; Gary Port Authority Chairman Kenneth Stalling; Denise Dillard, vice president of the Gary/Chicago International Airport Authority Board; Chuck Hughes, Gary Chamber of Commerce executive director; and Vanessa Allen-McCloud, president of the Urban League of Northwest Indiana.
Their optimism about Gary was confirmed by Doris Anne Sadler, president of the World Trade Center Indianapolis, who said numerous international companies are looking to invest in areas adjacent to major cities, such as Chicago, and the combination of transportation assets at Gary makes it ideal.
"It's really a unique package to go out into the world and say, 'If you want to do business in the Midwest, if you want to get your product in and out of the Midwest, Gary, Indiana is an awfully good place to locate,'" Sadler said.
Mishler indicated that he is open to revising his proposal prior to an expected Feb. 21 committee vote on advancing the measure to the full Senate.
At the very least, Mishler said he plans to make the disposition of Gary's gaming licenses match the language in Senate Bill 552, the comprehensive casino measure, that also is set next week for review and approval by the Appropriations Committee.
In addition, Misher emphasized that action on the gaming proposal will not be influenced by the Public Policy Committee remarks of Hammond Fraternal Order of Police President Michael Elkmann, who said Gary should not be permitted to relocate its casino from Lake Michigan to a site near the Borman Expressway because, among other things, Gary's history is nothing but scandal and corruption.
Melton called on Elkmann and Hammond Mayor Thomas McDermott Jr. to publicly apologize for those comments.