Life in Indiana is taking another step toward returning to normal amid the coronavirus pandemic.
Gov. Eric Holcomb announced Wednesday he's authorizing the entire state, including Lake County, to advance to stage 4 of his "Back on Track" reopening plan, beginning at 11:01 p.m. Region time Thursday.
At stage 4, Hoosiers can gather in groups of up to 250 people, restaurant dining rooms may operate at 75% capacity, bars and nightclubs can reopen at half capacity, and retailers, shopping malls and office workplaces may return to full capacity.
In addition, movie theaters, bowling alleys, water parks, amusement parks, museums, zoos, aquariums, and other cultural and tourism sites all are permitted to reopen at 50% capacity.
Public playgrounds also are reopening in stage 4, as well as horse and auto racing tracks, albeit initially without spectators.
Indiana's casinos are reopening at 6 a.m. Monday.
Holcomb still is recommending Hoosiers strongly consider wearing a mask or another face covering while in public, maintain 6 feet of social distancing from others, regularly wash their hands, and take other precautions aimed at minimizing the spread of COVID-19.
He's also urging Hoosiers age 65 and up and those with underlying health conditions to limit their exposure to public places, and he said any Hoosier uncomfortable being around others should feel free to choose to stay home as much as possible.
The governor said he was moving Indiana to stage 4 — a few days ahead of schedule — because coronavirus cases and hospitalizations are continuing to trend lower, hospitals have the capacity to treat new cases, there's sufficient testing capacity to identify new cases, and contact tracers are at work alerting Hoosiers to possible COVID-19 exposure.
"It's just the facts, it's the numbers, it's the data that's guiding us," Holcomb said. "We can't act like this virus isn't continuing to spread across the state of Indiana, but we have the intensity at a managed level."
Holcomb credited the speed of the state's reopening to the initial and continuing vigilance by Hoosiers in following COVID-19 prevention guidelines, and abiding by the business limitations of the state's five-stage reopening plan.
"We made the right decision early on to hit pause, and that's when I said, 'Thank you Hoosiers for your patience and your vigilance.' I mean, we hit this hard at the outset and we are in a better position today because of that," Holcomb said.
"I am absolutely convinced because of the way Hoosiers responded, we are able to move up a couple days."
Assuming the data remains positive, Holcomb believes Indiana remains on track for a full reopening of all businesses, along with the resumption of fairs, festivals and sporting events, by July 4.
Gallery: The Pav at Wolf Lake has some coronavirus PSAs
If you could go ahead and stay 6 feet apart, that'd be great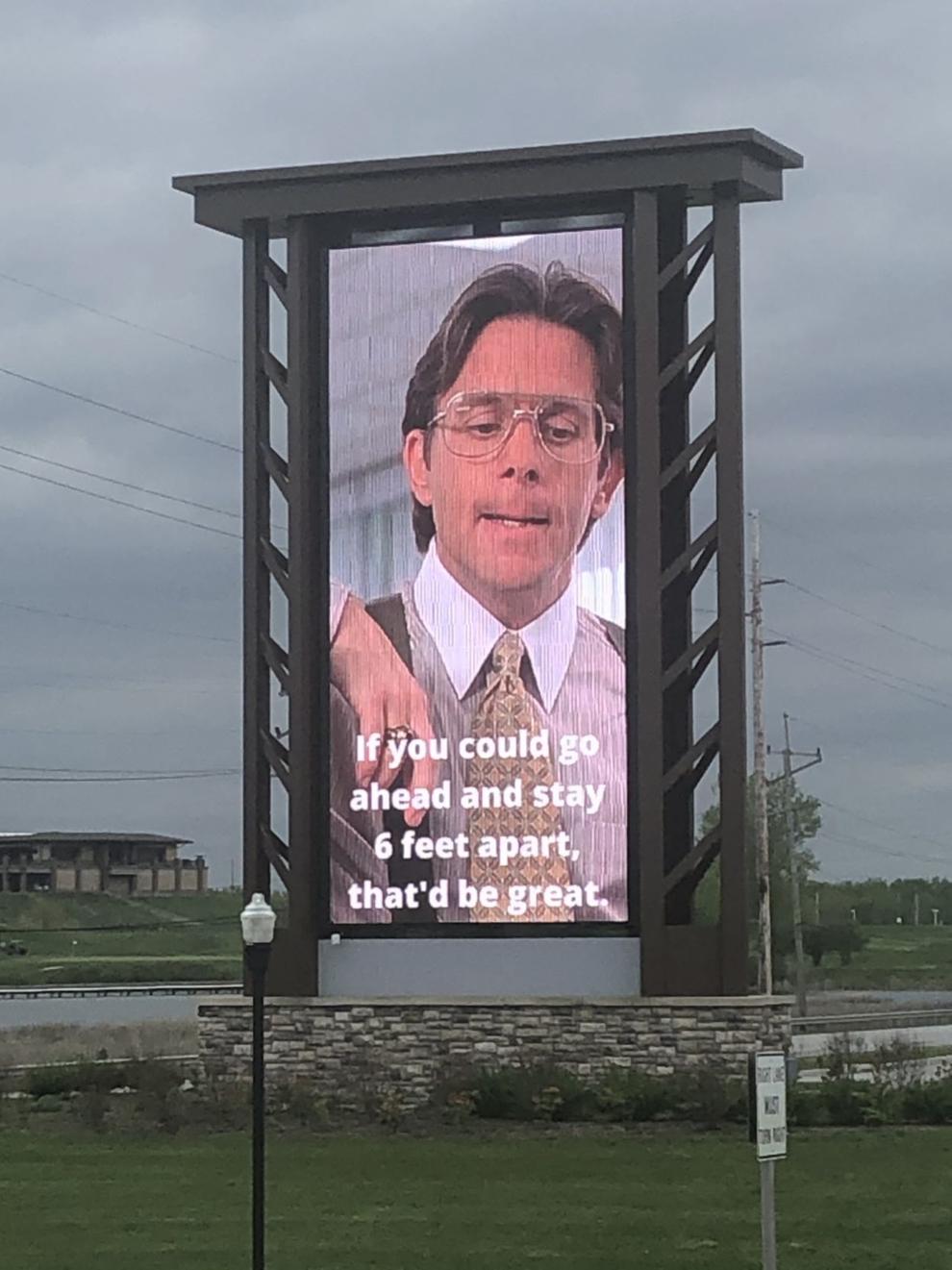 Don't stand so close to me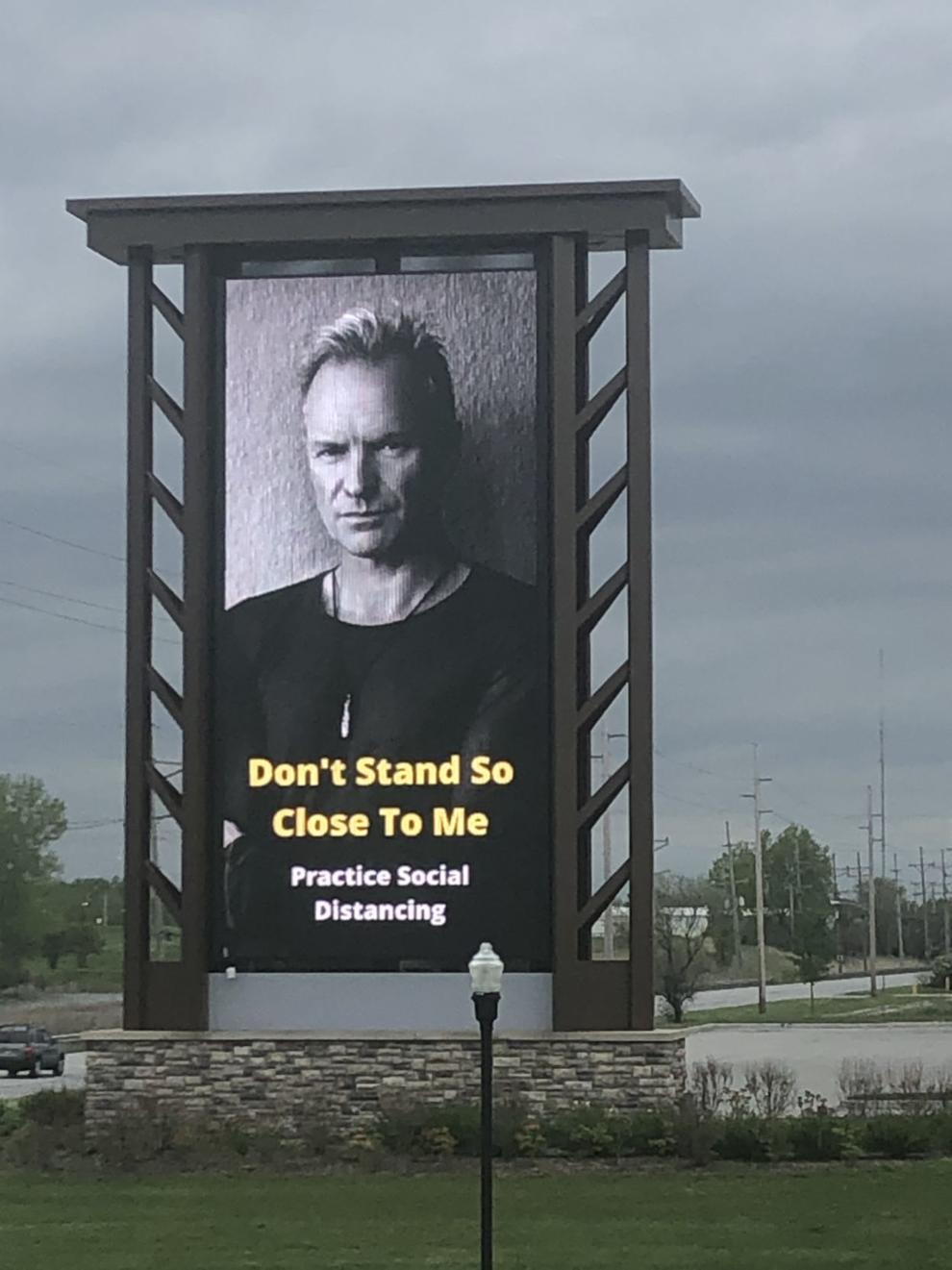 Feeling sick? Stay home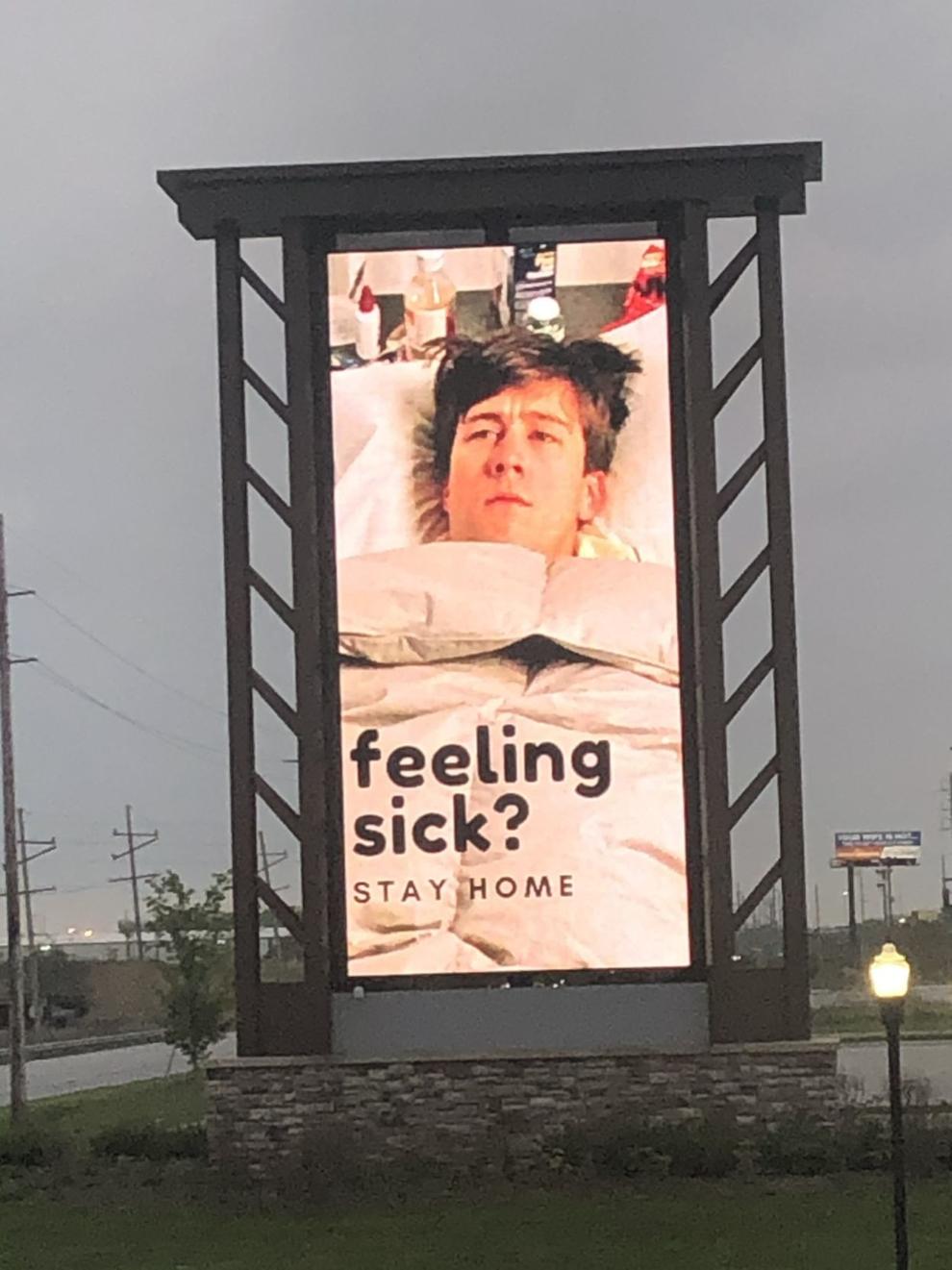 Wash your hands! Gosh!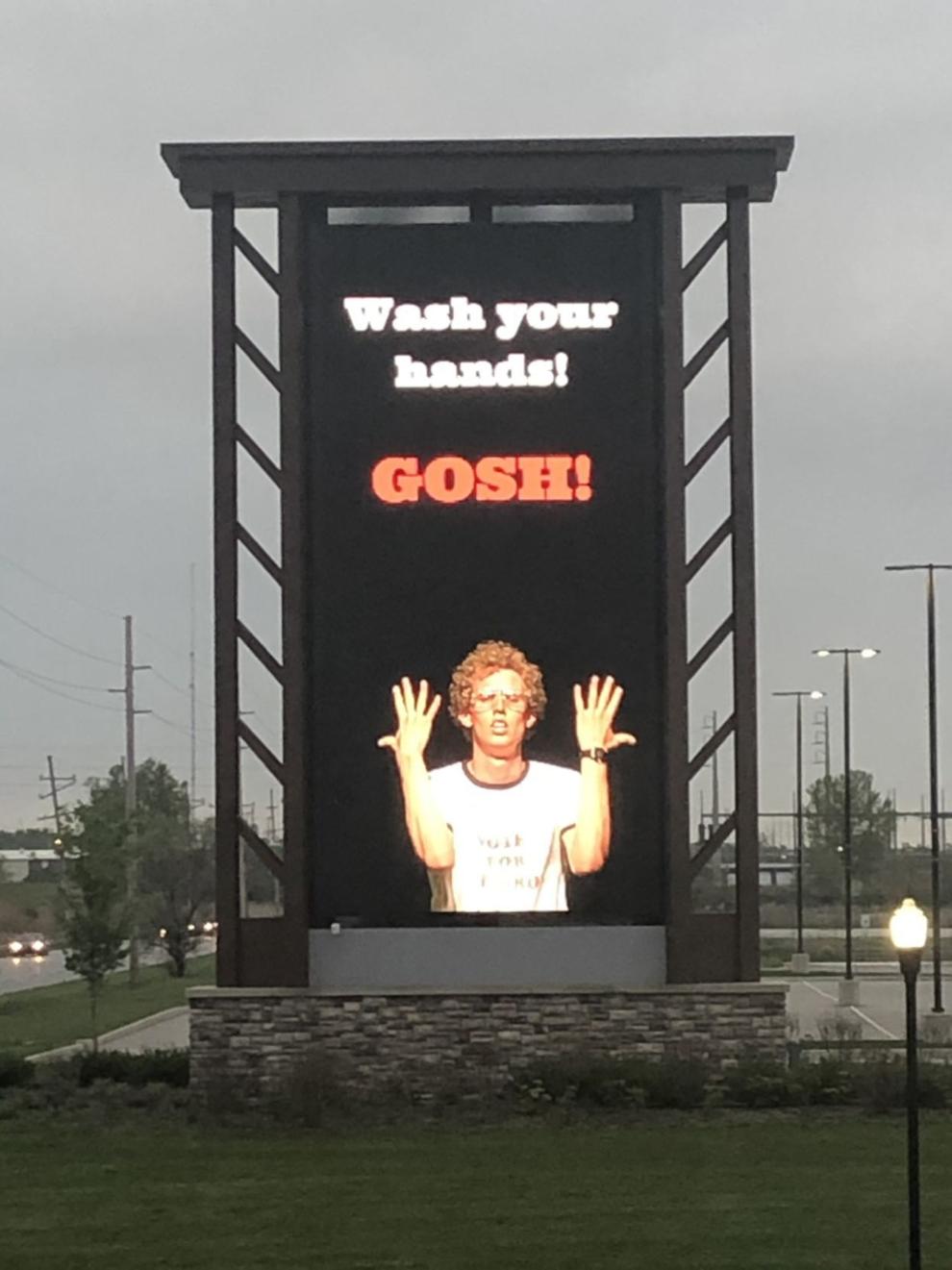 Be excellent to each other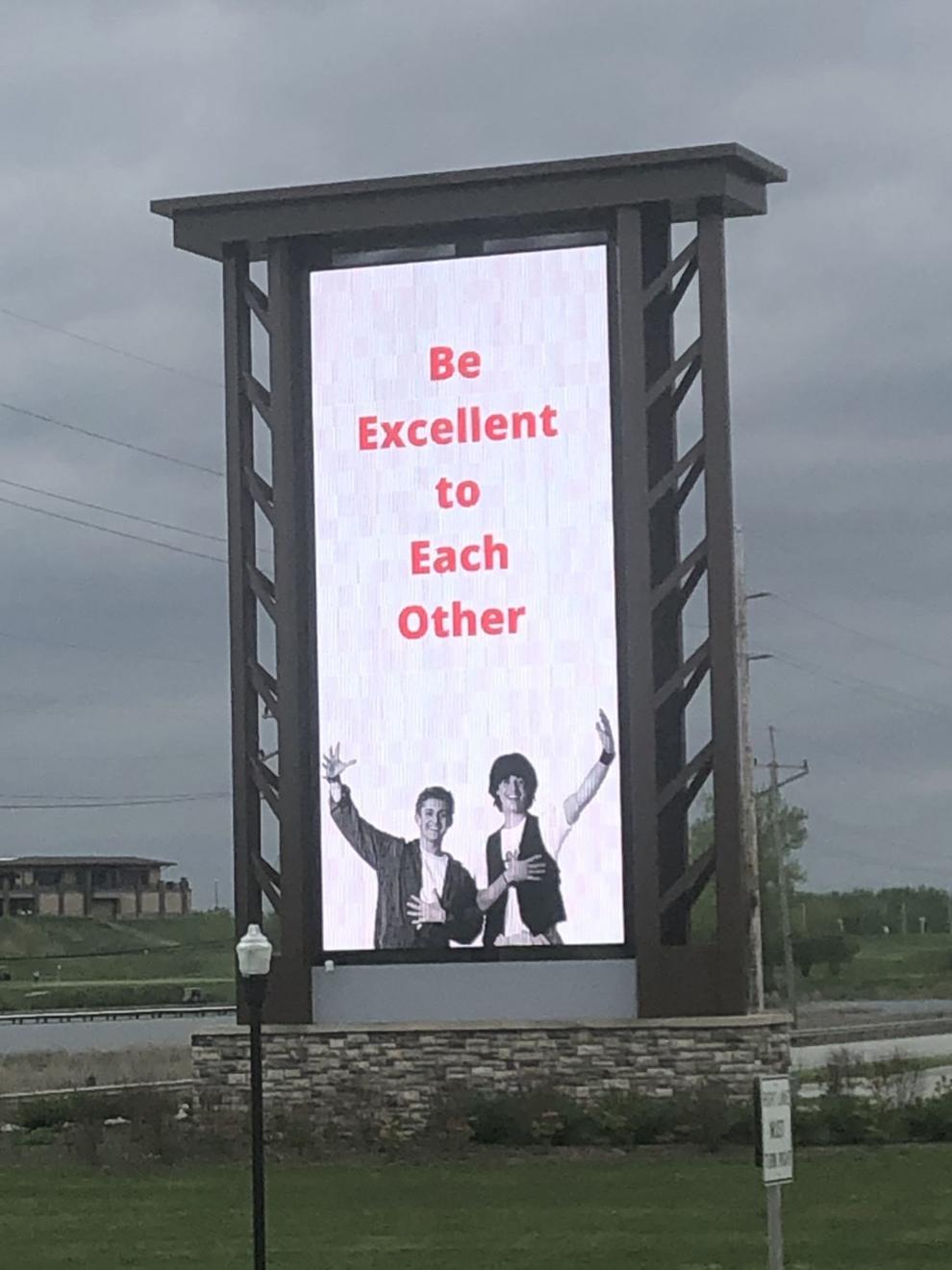 Crowds, nah. Social distancing, yeah.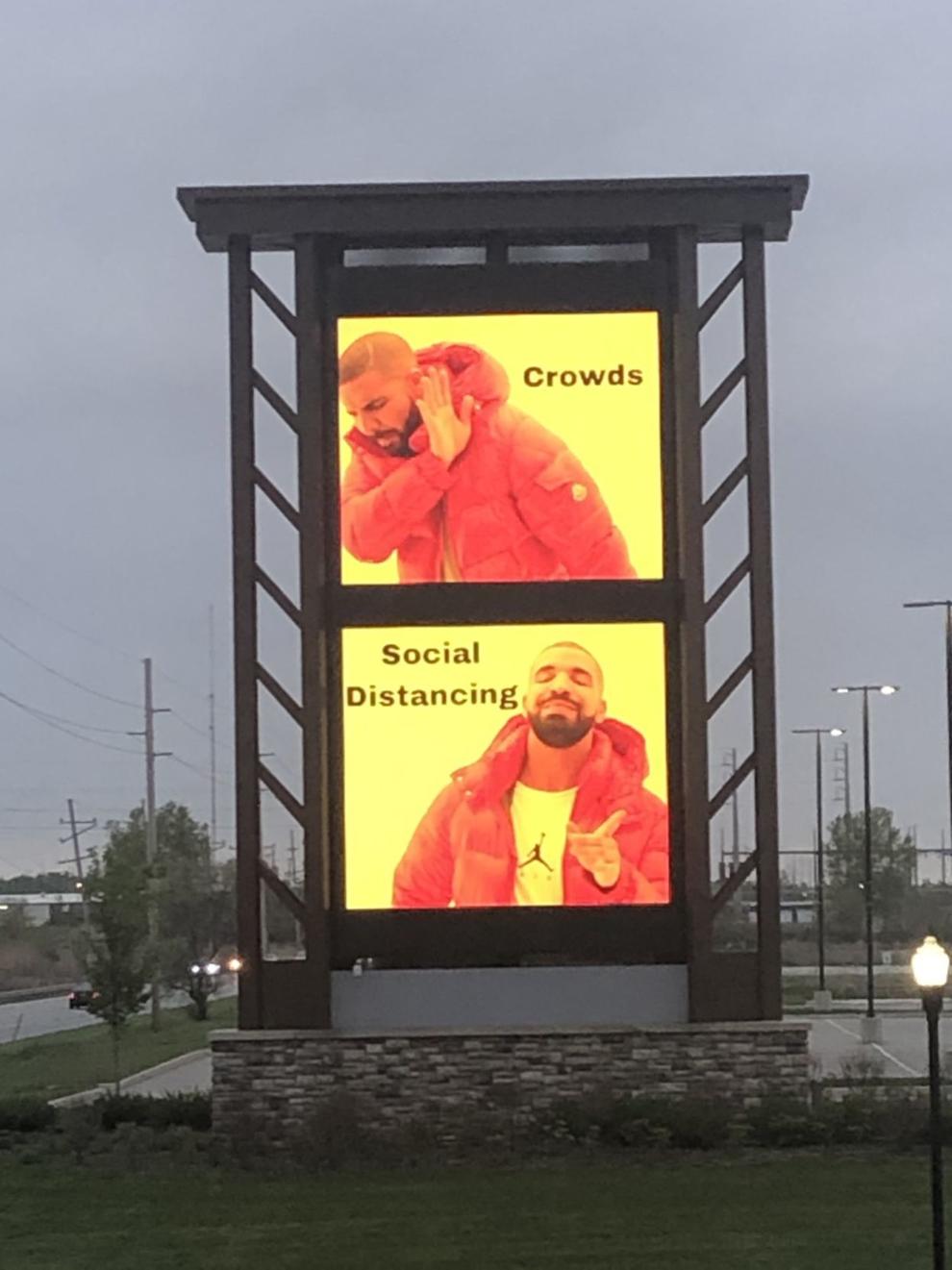 Keep calm and don't touch your face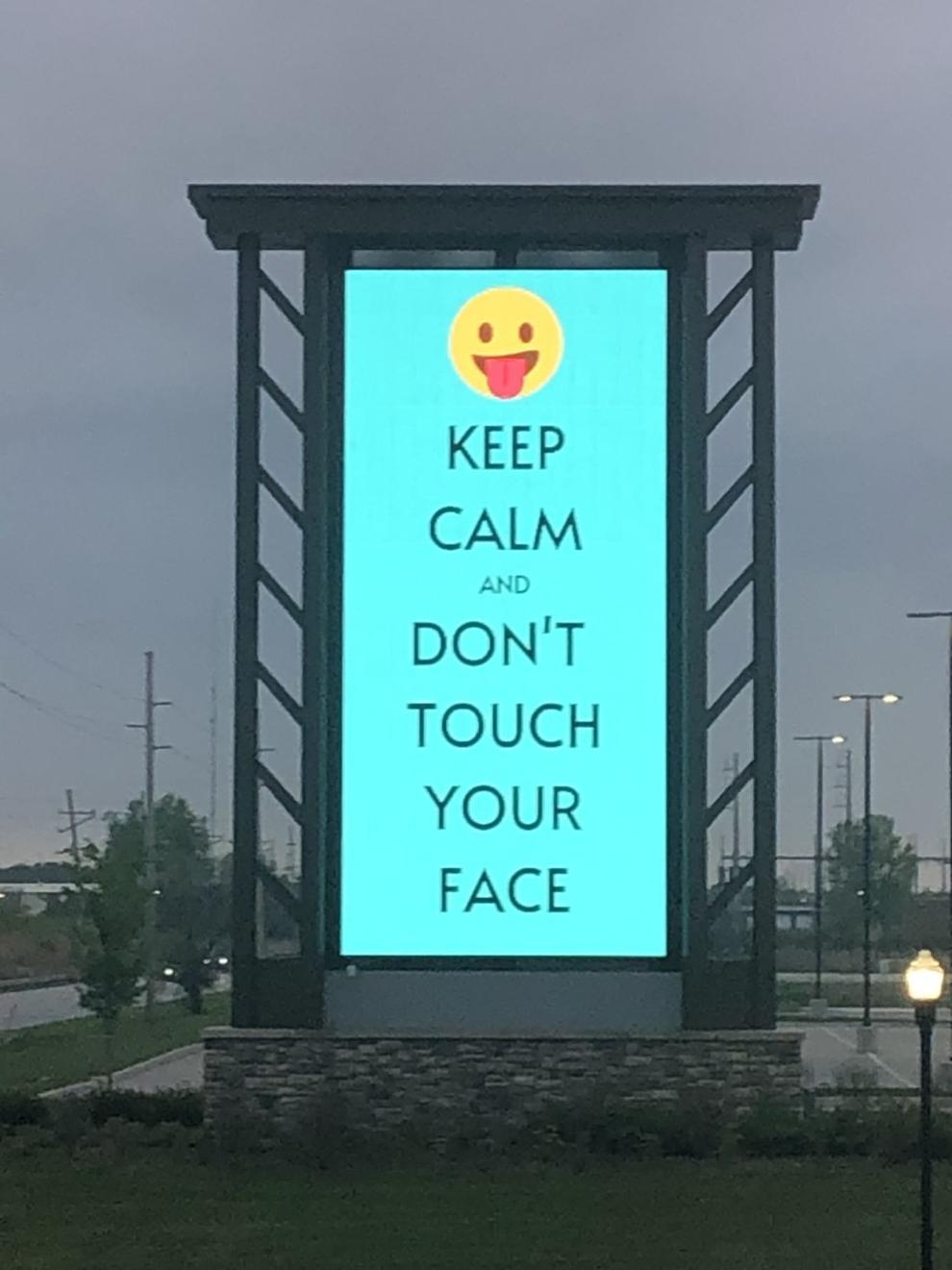 We've leveled up to Stage 2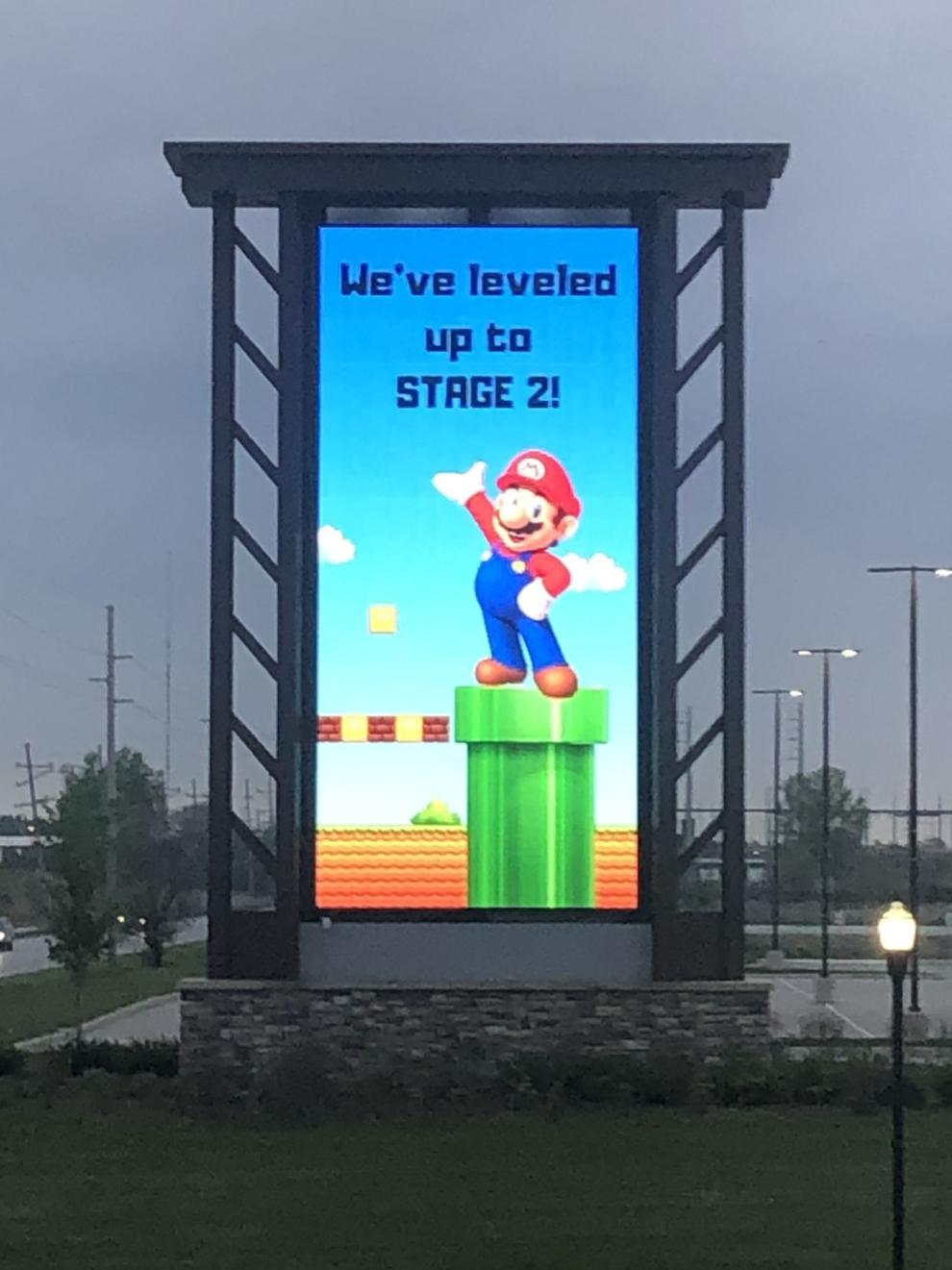 Stage 2: Manufacturing and construction fully open with social distancing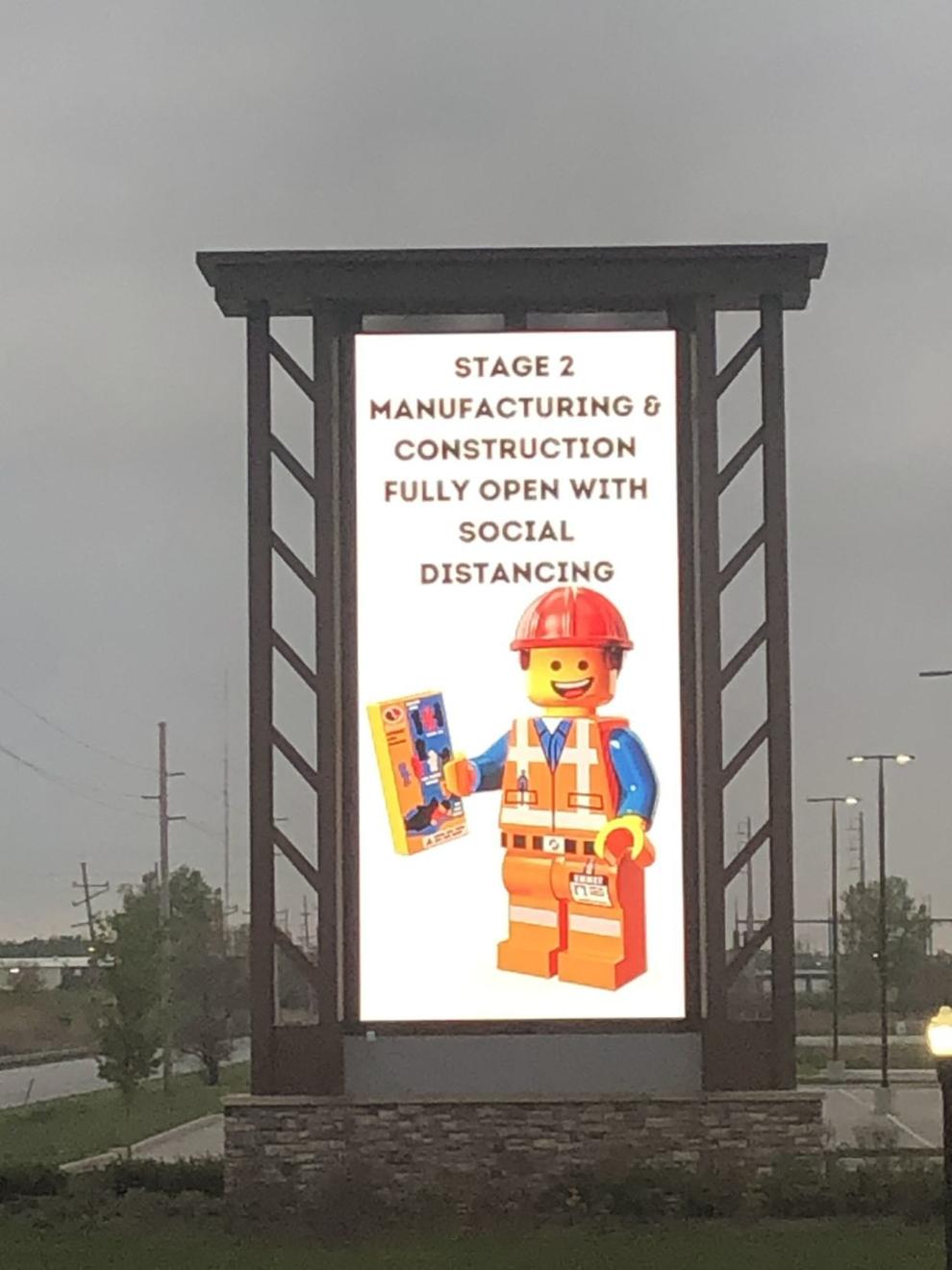 Stage 2: Retail stores open at 50% capacity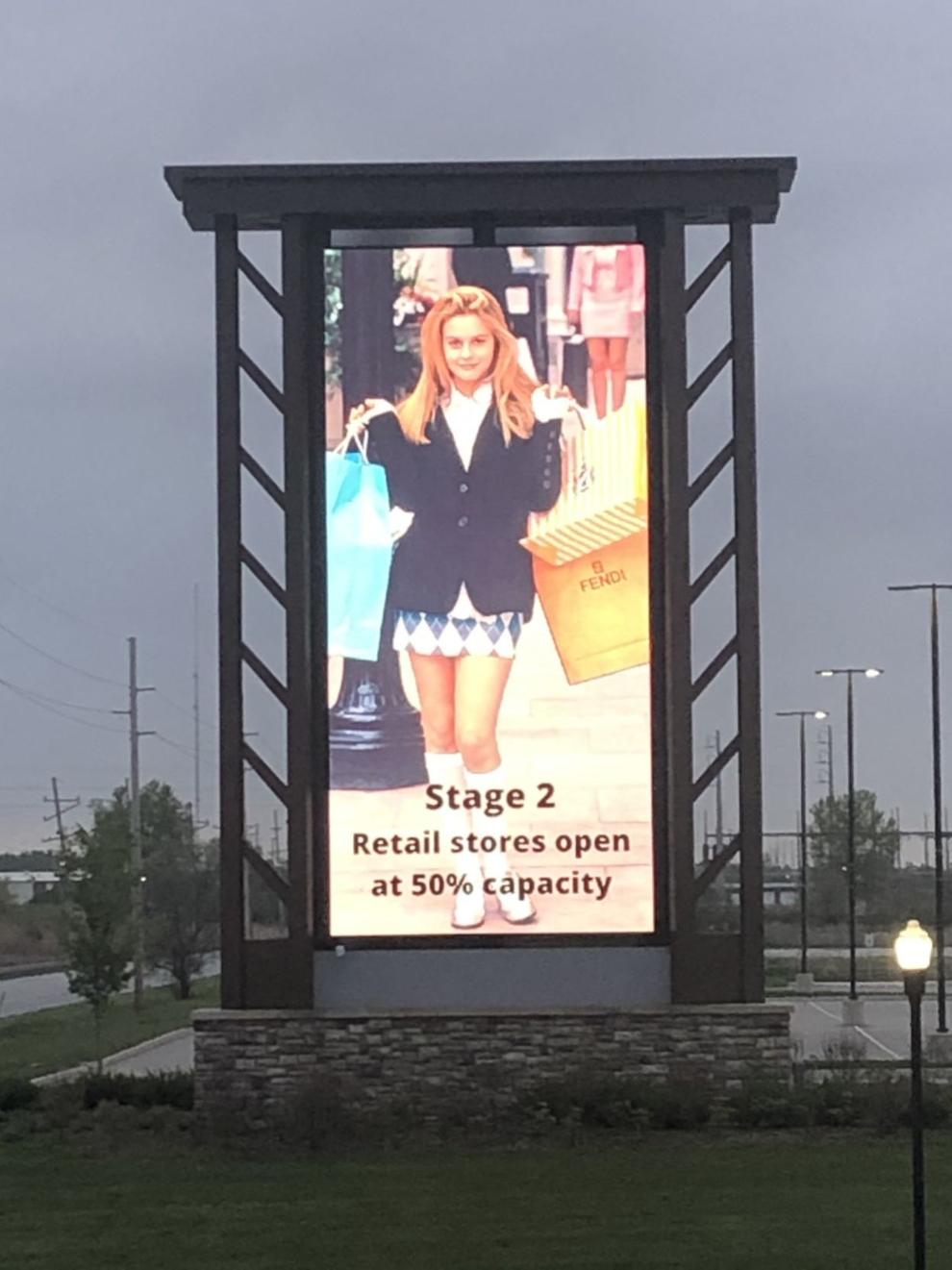 Stage 2: Salons, tattoo shops, etc. open by appointment only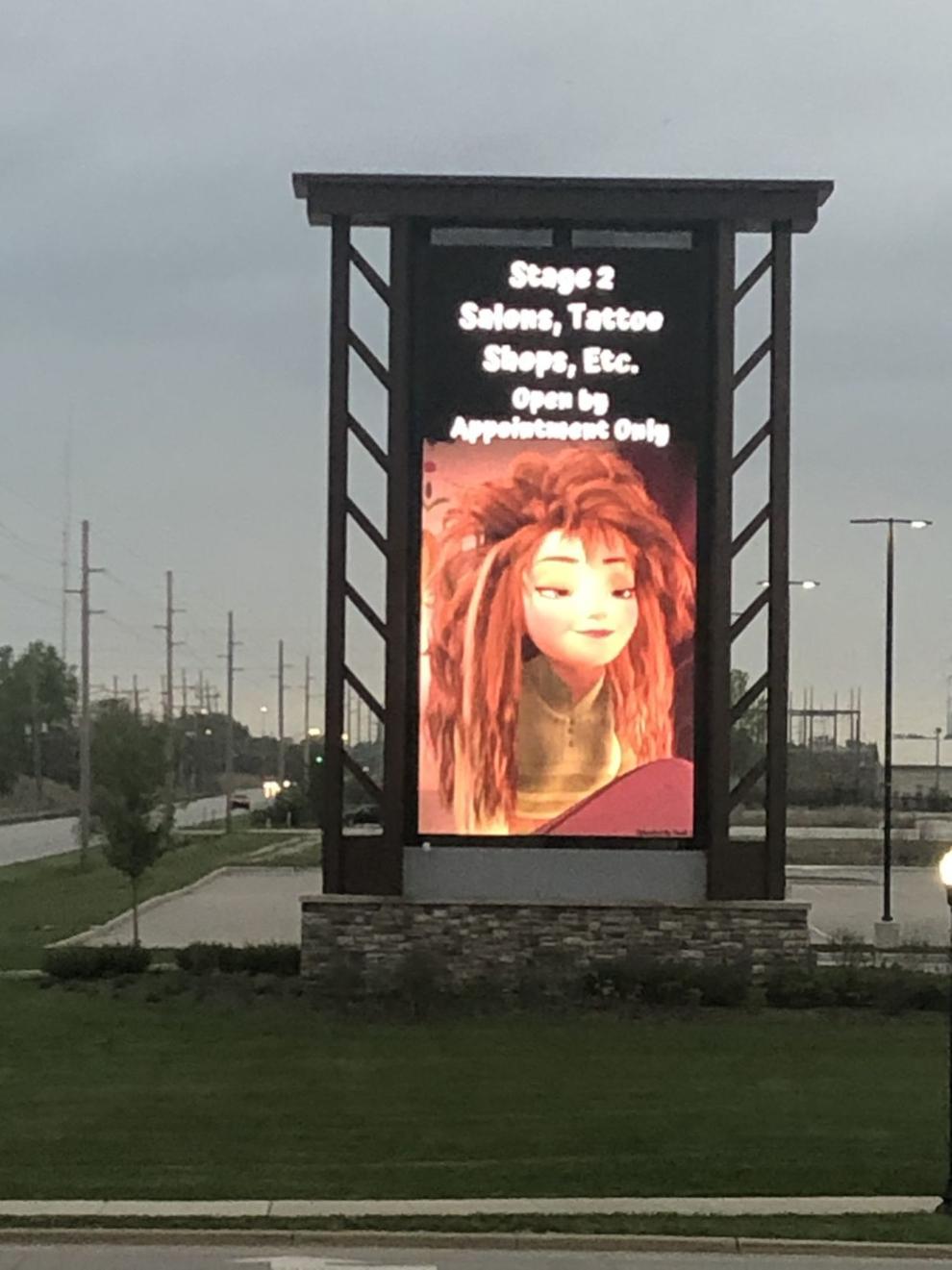 Gallery