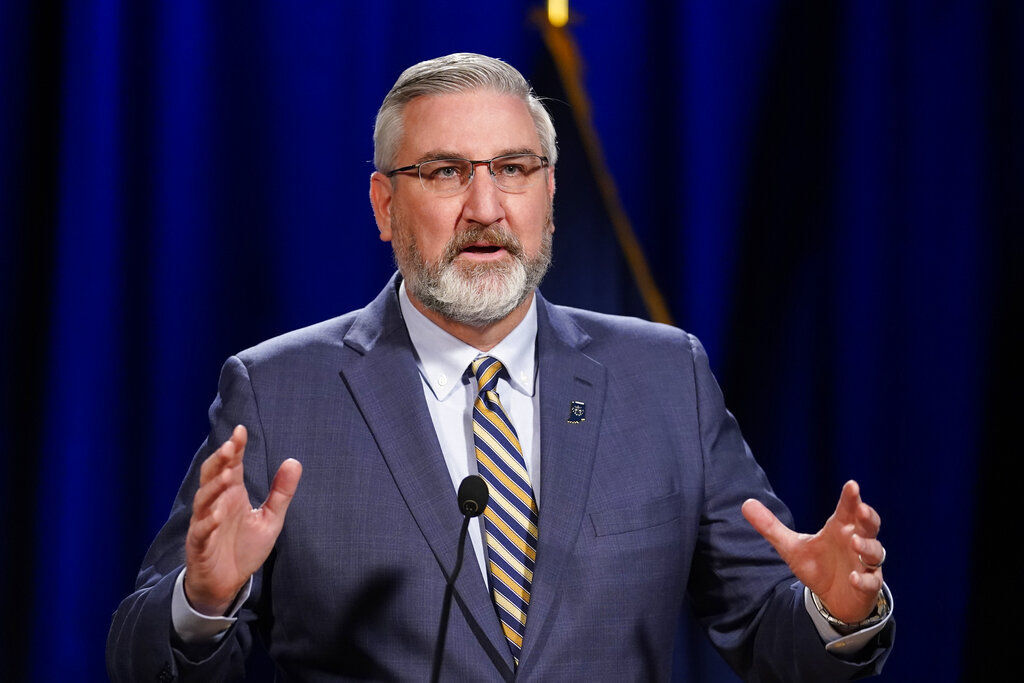 The governor's emergency powers soon may be scaled back by Hoosier legislators frustrated they've not been permitted to play a more significant role in Indiana's response to the COVID-19 pandemic.
In particular, a House committee agreed Thursday that no state or local official ever should have the power to limit or halt religious services, including in-person attendance, under any circumstances — including a declared state or local emergency.
WATCH NOW: Gov. Eric Holcomb COVID-19 briefing for Feb. 3, 2021
State Rep. Matt Lehman, R-Berne, said it was wrong for Republican Gov. Eric Holcomb to last year direct houses of worship to shut down or switch to online services to minimize the potential spread of the coronavirus among people in close contact in enclosed spaces.
The House Republican floor leader insisted the constitutional right to worship applies at all times, and the governor should never again be able to trample on that right.
"There needs to be a safeguard there that says if there is an emergency, then the churches are protected," Lehman said.
A 2010 Indiana statute already bars the governor, or a local official, from restricting the lawful sale, transfer, or display of firearms or ammunition during an emergency.
House Bill 1123 also would permit the General Assembly to convene on its own initiative if the governor has declared a statewide emergency and lawmakers believe changes to Indiana law are needed to help resolve the emergency.
Under the plan, which now goes to the full House, the Legislature could meet for up to 40 calendar days during an emergency session. But only legislation relating to the emergency would be eligible for consideration.
Currently, the sole method for the General Assembly to convene outside its regular, annual sessions is if the governor calls lawmakers back to the Statehouse for a special session.
Holcomb has said he repeatedly checked last year with legislative leaders to see if there was any appetite among Hoosier lawmakers for a special session and found none.
Gallery: Indiana historical markers in the Region