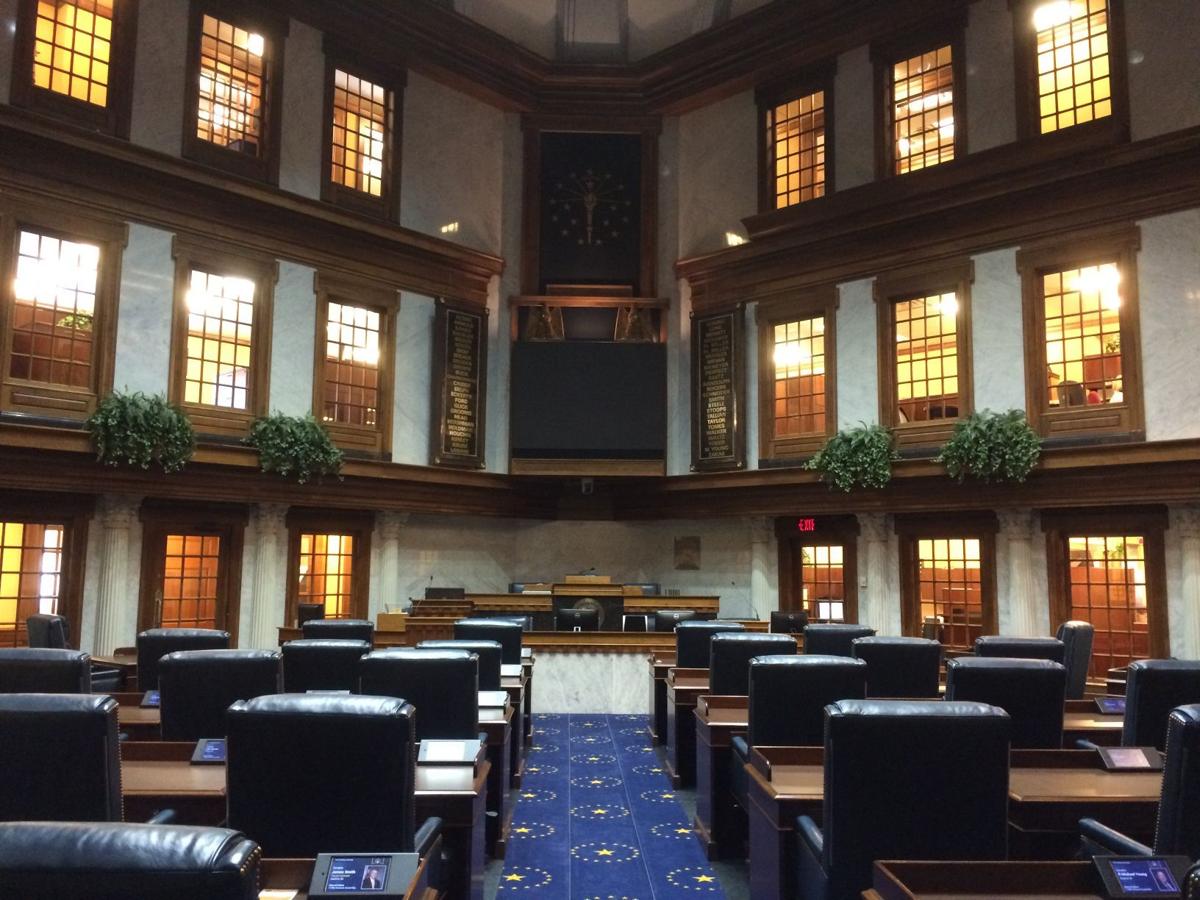 INDIANAPOLIS — An abortion procedure rarely used in Indiana is set to be outlawed in most circumstances after the Republican-controlled Senate voted 38-10 Tuesday to advance House Enrolled Act 1211 to Republican Gov. Eric Holcomb for his signature or veto.
The legislation prohibits dilation and evacuation abortions, which the proposal calls "dismemberment abortion," except when a woman otherwise would suffer "substantial and irreversible physical impairment of a major bodily function."
State Sen. Liz Brown, R-Fort Wayne, the sponsor of the measure, said the abortion procedure is "particularly barbaric" because doctors use a clamp "to reach into the woman's uterus and snap off the limbs of the baby so those body parts can be easily removed." 
"It is constitutionally appropriate for Hoosiers to decide that it is not necessary to dismember a baby in order to preserve a woman's constitutional right to privacy," Brown said.
However, according to the American College of Obstetricians and Gynecologists, dilation and evacuation is the safest method for completing an abortion after 13 weeks of pregnancy.
State Sen. Jean Breaux, D-Indianapolis, agreed with Brown that it's hard to hear the details of how the abortion is carried out.
"What also isn't easy to hear is doctors trying to desperately save a woman who is hemorrhaging to death, covered in blood on a hospital bed, because physicians were afraid to perform the safer D&E procedure and were forced instead to induce labor for a high-risk, unsustainable pregnancy," Breaux said.
"I can't believe we are doing this to families. That we are making a time of grief, and really tough decisions, even harder on them. I can't believe we are doing this to women. It's not pro-life. It's anti-humanity."
State records show just 27 women obtained a second trimester abortion in Indiana out of 7,778 total abortions during 2017, the most recent year for which data is available.
All 27 were completed at hospitals in Indianapolis or Carmel, and generally only after prenatal testing indicated serious health risks for either the fetus or pregnant woman.
Similar laws restricting the procedure enacted in other states have been found by federal courts to be an unconstitutional burden on the right to abortion and struck down.
The Indiana ACLU already has indicated that it will challenge this measure in court if Holcomb chooses to sign it into law.