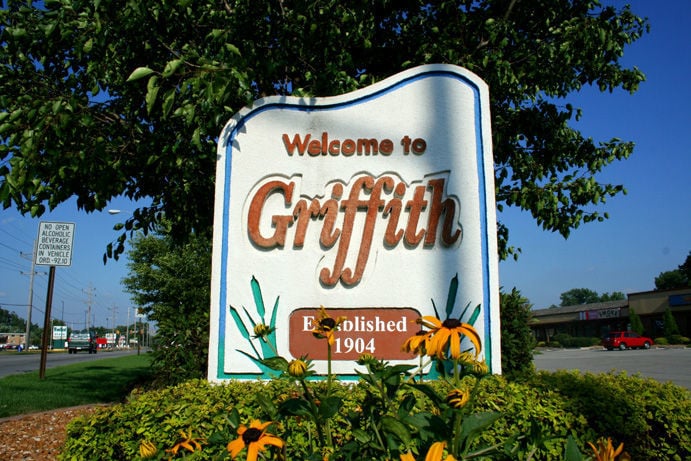 GRIFFITH — A new bill, being introduced to the Indiana General Assembly this week, seeks to let Griffith provide its own poor relief after being turned away by both North and St. John townships for membership.
On Tuesday, the Town Council said the bill, which must be submitted by Jan. 10, will be presented to an Indiana House committee as HB1227.
"I believe it's been submitted," Griffith Town Council President Rick Ryfa, R-3rd, said as he waited for confirmation.
At press time, the council was still waiting for the bill to appear on the Indiana General Assembly website.
It is being sponsored by State Rep. Chris Chyung, D-Dyer.
The council is also waiting to find out which House committee will receive the bill.
"Our first goal is to get a hearing for the bill," Ryfa said. He anticipates it going to the House Committee on Local Government.
As with all bills, it must first pass the committee level to be voted on by the full House.
If it passes the House, it will be sent over to the Indiana Senate for its consideration.
If it passes both houses, the governor must add his signature for it to become law.
"Anything would have to take effect in 2020," Ryfa said of any successful legislation on behalf of the town.
This means that Griffith must spend at least one more year as a member of Calumet Township.
If the bill is successful, the council will have to present a comprehensive plan to the Department of Local Government Finance, Ryfa said.
Under such a plan, the council president would serve the same function as a township trustee with the remaining council members forming a township-like board, Ryfa said.
A rough estimate suggests it would cost between $30,000 to $200,000 per year to administer township services, he noted.
Ryfa said Calumet Township Board member Darren Washington has said he would like to help reduce the payment that Griffith makes to the township — which is expected to fall between $2.2 million and $2.5 million this year.
Ryfa noted that Griffith collects only $5 million to $5.5 million to run the town.
"So something is not right with that picture," he said.
Ryfa also said Washington would like to hold more township board meetings in Griffith.
While Griffith hopes this will be its final year as a member of Calumet Township, Ryfa — who was re-elected as council president — said there is still a chance for North or St. John townships to reconsider their rejection of Griffith's requests for membership.
"There's a little bit of politics being played in North Township," Ryfa said. "Let that play out and see what happens in a couple months."
In the meantime, Ryfa said Griffith residents should keep checking the town's website, www.griffith.in.gov, for information on the bill, along with contact information for various state officials to ask for their support.