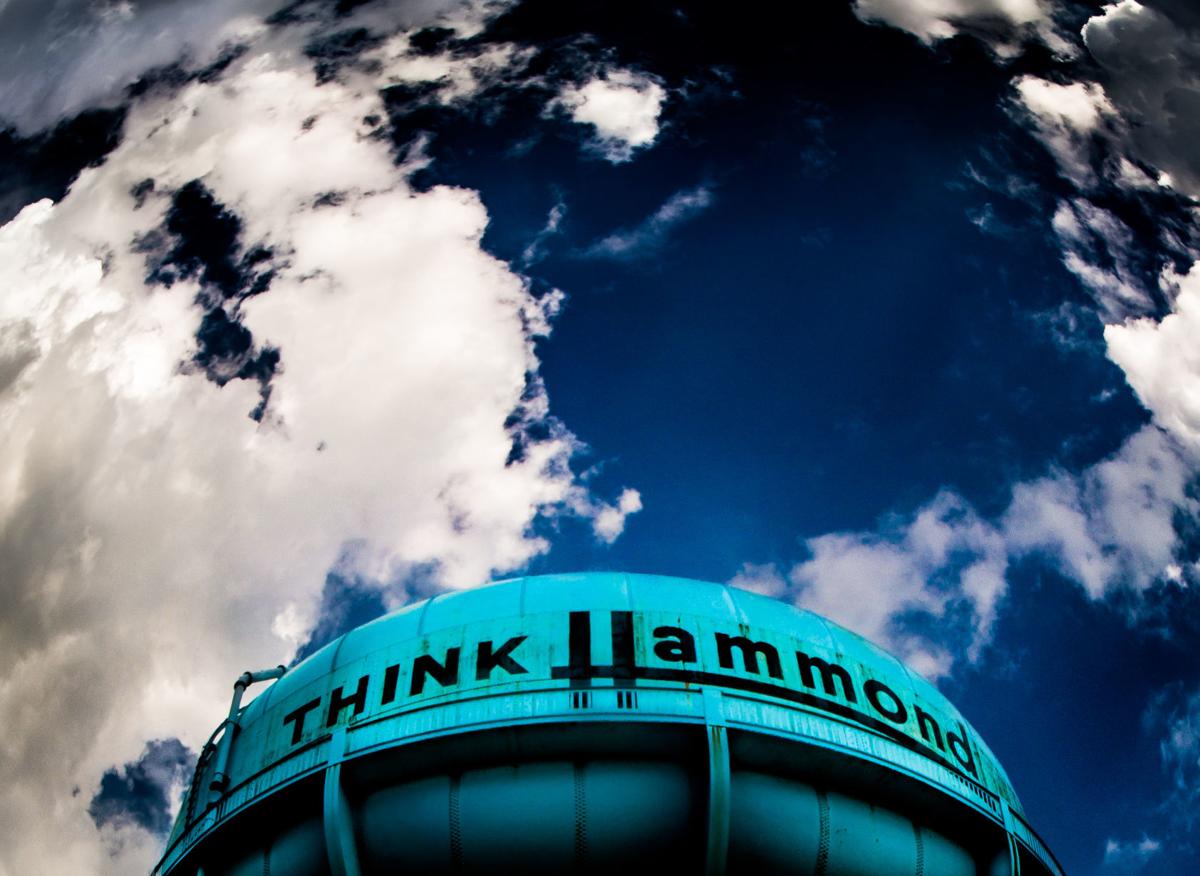 HAMMOND — Mayor Thomas McDermott Jr. is embarking on what may be one of the biggest fights of his time in office — and standing at the other end of the ring is Chicago Mayor Lori Lightfoot.
Drinking water is the name of the game, and Joliet's business is what they're fighting for.
Joliet city officials began studying alternative water source options in 2018 because its underground aquifer that supplies water to its residents is expected to dry up by the year 2030.
The city of Joliet is considering two options for a new water source — Hammond and Chicago, McDermott said Tuesday morning on his political radio show, "Left of Center."
The Hammond intake option consists of the construction of a new raw water intake in Lake Michigan on the Indiana shoreline, pumping facilities and transmission mains to bring raw water to the city for treatment and distribution throughout the existing system, according to Joliet's RethinkWaterJoliet website, where Joliet is housing all information concerning its alternative water source pursuit.
"The conceptual implementation costs for this alternative range from $900 million to $1.1 billion depending upon capacity," the city of Joliet's website said. 
Joliet also is considering whether to buy finished water from the city of Chicago for an estimated $500,000 to $600,000 to supply its own city with water, Joliet city officials said. McDermott on Tuesday said the estimate is closer to $700,000. 
Under that plan, Joliet would purchase water from Chicago at the city's Southwest Pumping Station and construct pumping facilities and transmission mains to bring finished water to Joliet for distribution throughout the existing system, according to Joliet officials.
In either case, the deal would last 125 years, McDermott said.
In the last few years, Hammond has become a major player in the wholesaler water business, having expanded its scope into the southeast suburbs as a competitor and alternative to Chicago. Hammond also sells to the Illinois communities of Lansing, Calumet City, Chicago Heights and other nearby communities.
The Hammond option is more expensive upfront and would require Joliet to have to treat the water. But the plus side is that option would supply raw water that Joliet could sell to certain surrounding suburbs and nearby cities in Will County, and give Joliet more control over rates and implementation. 
"We think the Hammond alternative puts Joliet in a much better control of their long-term water future," Kevin Smith, Hammond city attorney, told The Times. 
It was not immediately known how Joliet residential water rates would be impacted with either proposal. 
"In the Chicago proposal, they're trying to say, 'Hey, we're going to treat you like a wholesaler. We're going to give you a better rate, but I don't see that rate being anywhere near economical for the folks in Joliet," Smith said on the podcast show.
McDermott and Lightfoot are expected to present their offers at the Joliet City Council's Dec. 17 meeting, perhaps through a livestream or virtual setting.
"We're competing for Joliet's business," McDermott said.
For years, Hammond has charged Illinois municipalities at 88% of the rate the city of Chicago charges, save for Chicago Heights, where the rate was based on the consumer price index per a 2018 contract.
"The thing about Joliet's situation is the same reason why we have so many customers on the South Side of Chicago for the Hammond Water Co. Everybody's sort of being held hostage of the mayor of Chicago, and I'm not talking about Lori Lightfoot, I'm talking about the position. Over the years, that position could raise water rates with no rhyme or reason," McDermott said.
The city of Hammond was sued Friday by its customer communities of Highland, Dyer, Munster, Whiting and Griffith over the city increasing its water rates for the first time since 1985.
Even with its rate increase that starts Jan. 1, Hammond has the lowest rates in all of Indiana, city officials have said. 
In a statement, a spokesman from Lightfoot's office said, "The introduction of today's ordinance would authorize the City's Department of Water Management to enter into a preliminary Water Supply Agreement with the city of Joliet to serve as their potential water supplier. This measure represents the latest effort by this administration to build partnerships within the state of Illinois between cities and the suburbs in their surrounding region to further advance our shared goals for all residents to have access to a clean, safe and healthy water supply.
"As the city of Chicago remains the only in-state water supplier proposal for Joliet, we look forward to working with their leadership and council members as they make their final determination this winter." 
This story is developing. Check back later for updates.