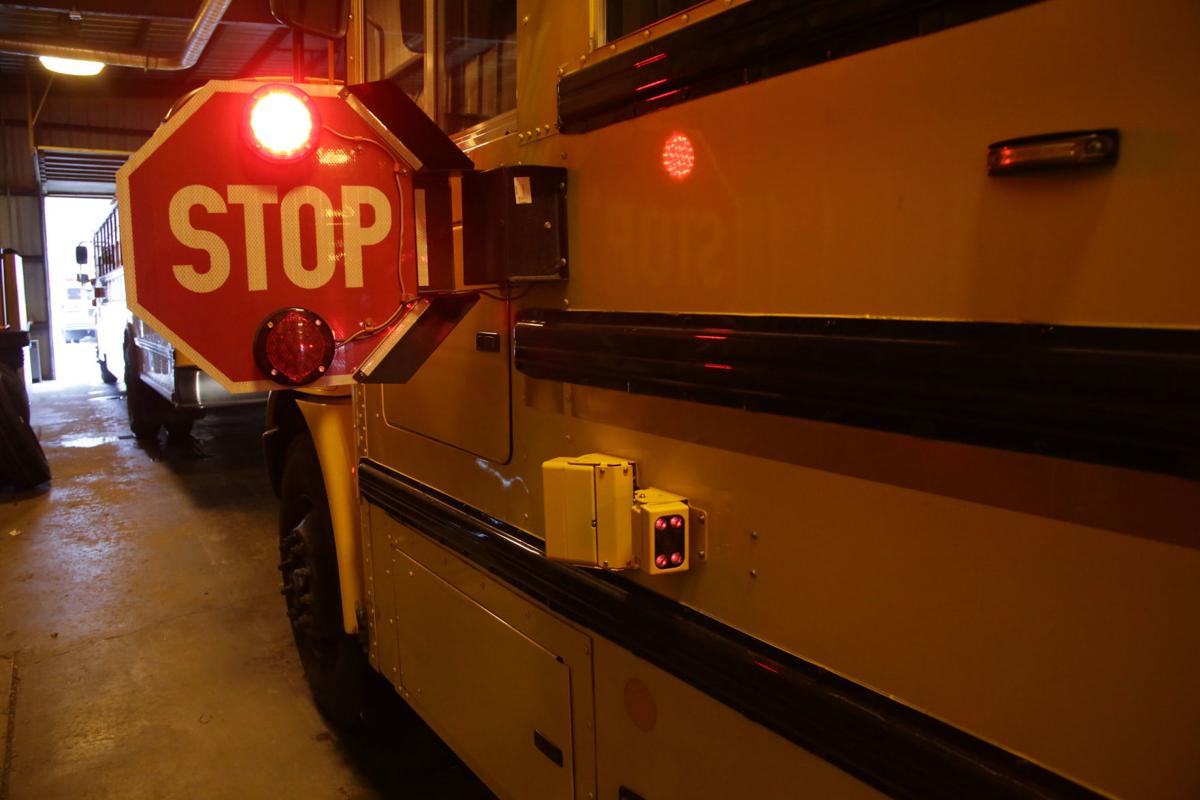 INDIANAPOLIS — The Indiana Senate is cracking down on Hoosier motorists who drive past stopped school buses when children are boarding or departing after three Fulton County siblings last year were killed by a reckless driver while getting on their bus.
Hoosier senators voted 49-0 Monday for Senate Bill 2, increasing the penalties for motorists who injure or kill a child at a stopped school bus and authorizing schools to deploy cameras on the sides of school buses to record drivers illegally passing the bus.
"All of us drivers have to be more careful and more responsible," said state Sen. Randy Head, R-Logansport, the sponsor. "We can all take action to stop anything like this from happening to anybody else."
Under the plan, which now goes to the House, it would be a level 6 felony, instead of a Class A misdemeanor, if a motorist recklessly drives past a stopped school bus and injures a child.
The crime is enhanced to a level 5 felony, punishable by up to six years in prison and a $20,000 fine, if a motorist causes death by recklessly passing a stopped school bus.
The proposal provides that the reckless motorist also would lose his or her driving privileges for 90 days. A second offense within one year would take away the person's driver's license for a year.
In addition, the legislation authorizes school corporations and private schools to contract with camera companies to install stop arm cameras on their school buses.
Images and recordings of stop arm violations would be provided to local police to determine who was driving the vehicle and to issue a ticket — if the recording and investigation shows sufficient evidence of the violation.
The legislation imposes significantly higher fines than most traffic infractions: $300 for a first violation; $750 for a second violation within five years; and $1,000 for every subsequent violation within five years.
Up to 25 percent of the fine revenue, after deducting court costs, could be paid to the camera company. While the remainder would be distributed to the school corporation or private school that operates or contracts for the school bus, according to the measure.
School bus drivers of elementary school students also no longer could drop off a student in an unincorporated area where the student would have to cross a U.S. highway or state route, unless the bus stop is approved by the local school board.
"As the mother of school-age children certainly this is an issue that was a concern to me," said state Sen. Erin Houchin, R-Salem. "In particular, the provisions of stopping the bus on the right side of the road and not having children crossing highways."
Region lawmakers sponsoring the proposal are state Sens. Mike Bohacek, R-Michiana Shores; and Lonnie Randolph, D-East Chicago; and state Rep. Jim Pressel, R-Rolling Prairie.
Get Government & Politics updates in your inbox!
Stay up-to-date on the latest in local and national government and political topics with our newsletter.