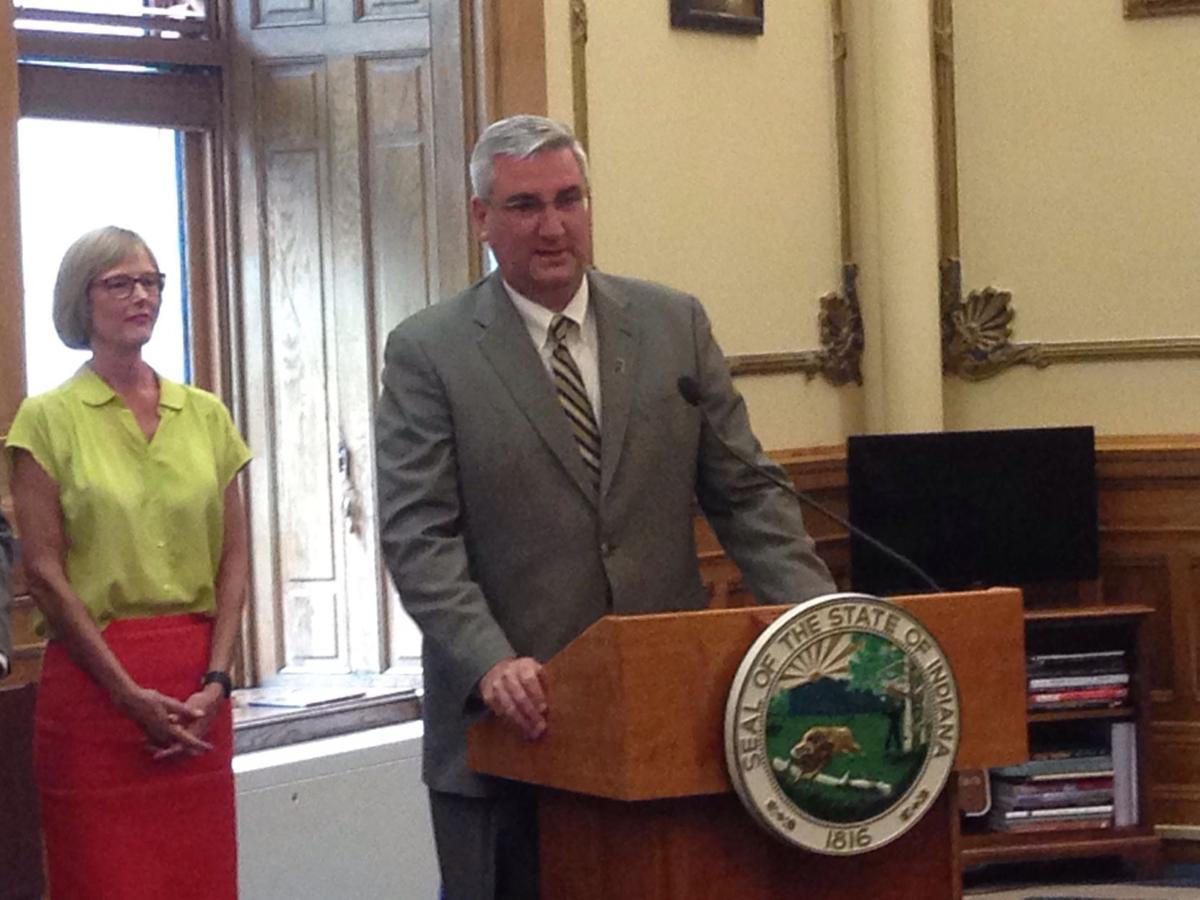 INDIANAPOLIS — Gov. Eric Holcomb is keeping a close watch as the Republican-controlled U.S. Senate crafts legislation repealing key portions of the Affordable Care Act that could reduce federal funding for Healthy Indiana Plan 2.0.
"I'll withhold my final judgment until I see a final form; this is a discussion draft at this point," Holcomb said. "But I've said from the very outset that we need to get a handle on our health care — obviously what we have right now is not working and needs to be fixed."
The Hoosier Republican acknowledged the current version of the Better Care Reconciliation Act likely would reduce the money available to Indiana for HIP 2.0, requiring the state to either increase taxes or reduce coverage if the program is to be maintained.
"We'll see what hand we're dealt," Holcomb said. "Ultimately, there will be some hard decisions that will have to be made, both federally speaking and at the state-level across the country."
The Indiana Hospital Association doesn't share Holcomb's wait-and-see attitude.
Its board of directors declared Monday the group representing 170 Indiana hospitals opposes the pending legislation because it fails to preserve health care access for the hundreds of thousands of Hoosiers who have gained coverage thanks to Obamacare.
"The Senate's proposal threatens the future of the successful Healthy Indiana Plan 2.0, and it would also substantially reduce support for Indiana's overall Medicaid program which covers more than 1 million Hoosiers," said IHA President Brian Tabor.
Holcomb insisted the proposed law would provide states flexibility to shape health care solutions that fit the needs of their citizens.
"I'm confident if Indiana is given a fighting chance we'll be able to best care for Hoosiers," he said.