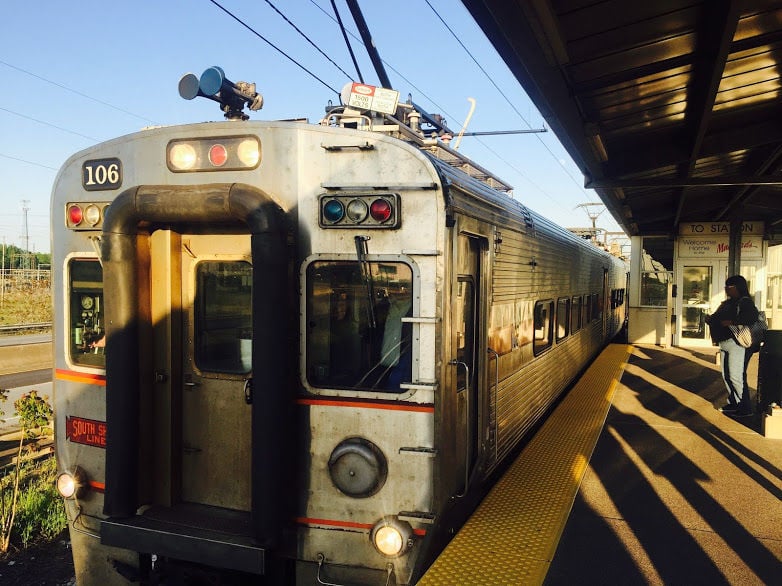 Gov. Eric Holcomb isn't ready to say who he plans to appoint to the board that oversees the South Shore Line when two of his original members leave their posts at the end of the year.
The Republican chief executive said in an exclusive interview with The Times that he expects to announce new members for the Northern Indiana Commuter Transportation District Board of Trustees "in the first month of the new year."
They'll replace Gary Mayor Karen Freeman-Wilson and Michigan City Mayor Ron Meer, who both lost reelection bids this year and no longer are eligible to serve as Region commuter rail trustees after their terms end Dec. 31.
"I've not made any ultimate decisions," Holcomb said. "We've got a number of possibilities and a lot of folks have expressed interest or expressed their recommendations with us, and we're sifting through those and doing our background checks.
"I'll approach it the same way as I did with those two. I want good representation that supports the project and will be a good partner in developing this huge, new asset that we'll have in the state of Indiana like we haven't in over a century, or ever for that matter."
The Republican-controlled General Assembly reconstituted the NICTD board in April into a five-member, governor-appointed panel led by the state transportation commissioner, with one elected officeholder each from Lake, Porter, LaPorte and St. Joseph counties — equally balanced between Democrats and Republicans.
The reduction from an 11-member, locally appointed board was made in conjunction with an additional $205 million state investment in the South Shore's West Lake expansion from Hammond to Dyer, and the plan to speed commutes to Chicago on the existing rail line by adding a second track between Gary and Michigan City.
About 60% of the costs of the $933 million West Lake and $420 million Double Track projects are set to be paid using state and local funds.
Holcomb said he's optimistic the federal government soon will come through with the rest of the money needed to enable West Lake construction to begin in 2020, and Double Track in 2024.
"We have a good working relationship with our federal partners," Holcomb said. "In fact, we've been described as a model for the rest of the country to look at in terms of working together.
"Every opportunity I get, when I'm either in Washington, D.C., or talking to our (congressional) delegation, or talking with folks at the Department of Transportation, I utter 'West Lake' and 'South Shore' in every conversation. So they know how important both of those projects are, by the way, to the whole Region, not to just a few counties, but to the whole region, including Illinois."
In fact, Holcomb said all of Indiana ultimately will benefit from the added tax revenue and other opportunities the South Shore projects will generate, even if most Hoosiers never will ride the train to Chicago or relocate their residence or business to a transit-oriented development near the existing or future South Shore stations.
"These projects — the West Lake corridor expansion and the South Shore double-tracking — have got a lot of people in the state of Indiana fired up about the transformation that will occur," Holcomb said. "For the Region to be that close to a population center of the nation, this is not just a step, this is, in (Astronaut Neil) Armstrong's words, a giant leap forward."