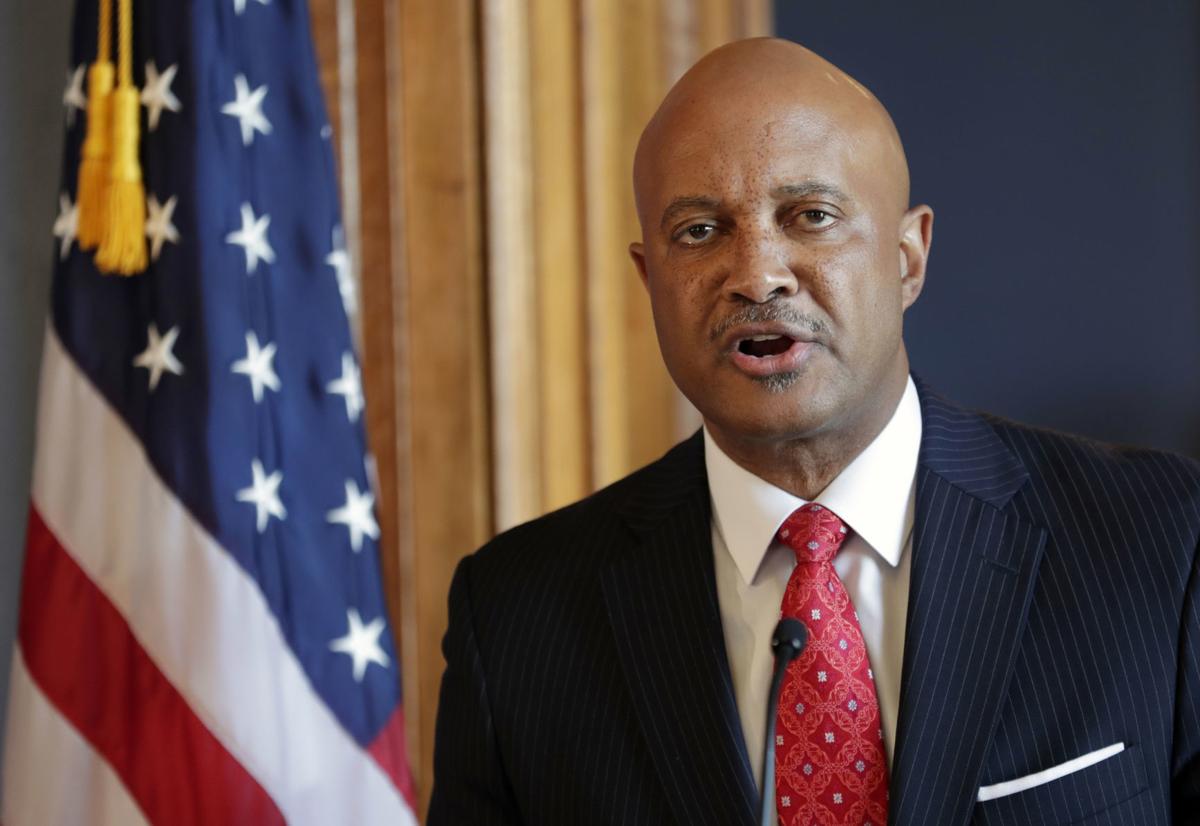 Hoosiers convicted of felonies who later have their criminal record expunged are eligible, in most circumstances, to once again purchase a firearm and obtain a license to carry it in public, according to Indiana Attorney General Curtis Hill Jr.
In an official opinion addressed to the state police, the Republican attorney general said neither state nor federal law limits gun ownership or possession by former felons who have their civil rights restored through expungement.
The question arose because one section of Indiana law declares a license to carry a handgun "shall not" be issued to any person who has been convicted of a felony, even though another Indiana Code section expressly classifies any former felon with an expunged conviction as a "proper person" eligible for a license to carry a handgun in public.
Hill said the General Assembly sought through expungement to give Hoosiers convicted of certain crimes a second chance by providing an opportunity for relief from the stigma associated with their crimes and fully restoring their civil rights, including the right to own a gun and hold public office.
"Restoring a convicted felon as a proper person to carry a handgun but then denying them a license because of that same felony conviction violates the underlying policy and goals of the (expungement) statute," Hill said.
Likewise, Hill explained the corresponding federal gun ownership restrictions on felons, except for domestic violence convictions, are lifted following expungement because Indiana law does not impose any additional firearm restrictions once a person's criminal record is wiped clean.
"Because the Gun Control Act disqualifies convictions for which civil rights have been fully restored and no firearm restriction remains, an (expungement) of a felony conviction in Indiana renders a person capable of purchasing and possessing a firearm under federal law," Hill said.
An official opinion by the attorney general does not have the force of law, but tends to be respected by judges if the issue addressed comes to their court.
State statutes generally limit expungement to misdemeanor and low-level felony crimes.
Sex or violent offenses, crimes that result in serious bodily injury to another person, official misconduct, and repeated felonies using a deadly weapon cannot be expunged.
Expungement also typically only is available five years after the date of conviction for misdemeanors or Level 6 felonies, and eight years after the date of conviction, or three years following the end of a person's sentence, for other felonies.