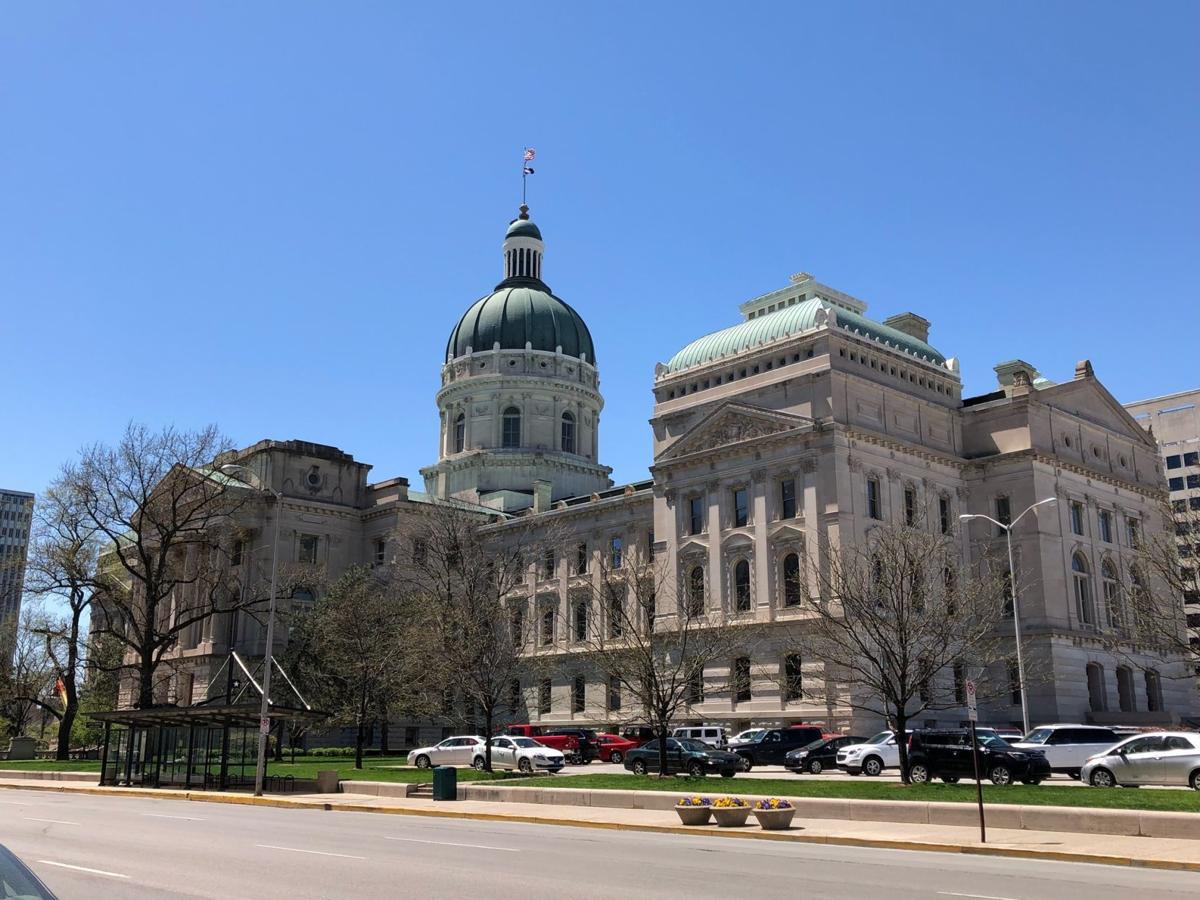 INDIANAPOLIS — The rules and procedures expected to be adopted by the General Assembly for Monday's special session deny lawmakers the opportunity to revise any of the five items to be considered, including the controversial plan to further minimize the role of the elected Gary Community School Corp. trustees.
Instead, the measures will be introduced and immediately set for final votes in the House and Senate on whether to advance them to Republican Gov. Eric Holcomb for enactment.
Representatives and senators still will be permitted to debate the legislation. But with Republican supermajorities controlling both chambers, there is little chance any of the proposals will be defeated.
House Speaker Brian Bosma, R-Indianapolis, who led the Legislative Council that crafted the recommended special session rules, said his goal is for the General Assembly to complete in a single day its unfinished business from March 14. That was the final day of the regular session when the midnight deadline for legislative action hit, before lawmakers could vote on a few lingering proposals.
He explained that by taking advantage of a constitutional provision authorizing lawmakers to waive the usual requirement that proposed new laws be considered in each chamber on three separate days, the Legislature essentially can pick up from where it adjourned two months ago and quickly complete its remaining work.
The only potential hiccup in that scenario is the need for 67 of the 100 representatives and 34 of 50 senators to agree to suspend the traditional legislative process, including committee review and floor amendments, and move straight to final passage.
Republicans control 41 Senate seats and should have no problem getting enough votes there.
But the GOP has just 70 House seats, so only three members either absent or refusing to go along could turn a one-day session into a week or more.
Regarding potential absent representatives, Bosma joked: "I will personally drive to their home, pick them up and bring them here one by one until we have 67." 
He said he also sees no reason why anyone would oppose the recommended process, since the legislation was thoroughly vetted during the regular session, including extensive public testimony, and a one-day special session saves taxpayer money compared to a special session under the standard rules.
"It's my hope that, given time, even our Democrat colleagues will agree that this is the most efficient way to do it," Bosma said. "If they want to vote to make it a 10-day process, as it has been historically on many occasions, I mean that will be up to them.
"That would not be a wise vote. We need to get in, complete our business just as it existed on the last night and in as expeditious a fashion as possible for the taxpayer."
John Zody, chairman of the Indiana Democratic Party, condemned Republicans for needing a special special session at all, since the GOP controls every state office and its members presumably should be on the same page.
"Hoosiers expect their leaders to get the job done on time and on budget," Zody said.
"That Republicans are dipping into the taxpayers' pockets to cover the cost of fixing their failures and claiming it's a small price to pay is alarmingly out of touch."
Bosma dismissed that criticism by pointing out the General Assembly adjourned last year eight days prior to the statutory deadline.
He said Hoosiers still are financially ahead even with the Legislature coming back this year for a one-day special session.
This is the first Indiana special session since 2009. That year, lawmakers returned to the Statehouse for nearly three weeks in June to negotiate a state budget amid a property tax crisis and a national economic downturn.
The most recent special session in a non-budget year, similar to this year, was 2002. The last time Indiana saw a special session when Republicans controlled the House, Senate and governor's office was 1987.