INDIANAPOLIS — An intermittent stream of Hoosiers paid their last respects to former U.S. Sen. Dick Lugar, R-Ind., as he lay in state Tuesday under the brilliant blue stained-glass rotunda of the Indiana Statehouse.
His closed casket, draped in an American flag, rested atop a black catafalque as people came one by one, or sometimes in groups of two or three, to share a final, silent moment with the man whose 36 years in the Senate is more than any other Hoosier.
Lugar, who died April 28 at age 87, was carried into the Statehouse by a military honor guard, reflecting his service in the U.S. Navy, and was accompanied by Gov. Eric Holcomb, Indianapolis Mayor Joe Hogsett and Lugar's extended family.
In a brief ceremony to open the visitation period, Holcomb said he was "honored to welcome Sen. Lugar back home again to Indiana — where it all began."
Lugar was born in Indiana's capital city, served on its school board and from 1968 to 1976 as Indianapolis mayor, then went on to win six terms representing Indiana in the U.S. Senate, where he perhaps is best known for his successful efforts to prevent the spread of nuclear weapons following the 1990 demise of the Soviet Union through the 2013 end of his Senate tenure.
Holcomb noted that for all of Lugar's worldwide travels, he often made just as much of an impact talking with a constituent over pie and coffee in a small-town diner with that "confident and welcoming Dick Lugar smile," or serving as the connection between up-and-coming politicos.
"Attending one of those Lugar gatherings is where I first met Mitch Daniels, and my life has never been the same," said Holcomb, who served as adviser and campaign manager during Daniels' two terms as governor, just as Daniels was a top aide to Lugar in the mayor's office and the Senate.
Holcomb observed that Lugar's legacy as a statesman stems from his unceasing focus on enacting policies that improved Indiana and the country, "more so than either red or blue political colors."
"He made such a tremendous impact on our state, on our nation, on the world, during his time on Earth. He truly made Indiana a better place, and the world a much safer one," Holcomb said, choking back tears.
Keep reading for FREE!
Enjoy more articles by signing up or logging in. No credit card required.
"Knowing that this day was coming doesn't make it any easier. And knowing that Sen. Lugar lived such a long and full life of service, and of historic accomplishment, doesn't mean we Hoosiers are ready to say goodbye."
Hogsett credited Lugar with bringing peace to a dangerous world, producing hope for millions of people he never even met, abhorring violence, refusing to promote fear, and living a life of love, courage and integrity.
"He now belongs to the ages," Hogsett said. "He also belonged to Indianapolis, the city he made whole. He belonged to Indiana, the state he made proud."
Lindsay Haake, whose husband grew up in Griffith and whose family still lives in Cedar Lake, was among those to view Lugar's casket and to greet Lugar's family outside the governor's office, including Lugar's widow, Charlene.
"I attended today because we owe so much to Sen. Lugar," Haake said. "His dedication to funding childhood nutrition programs set in stone a legacy that is unmatched to this day, and I thanked Char and the Lugar family for sharing him with us."
Lugar's funeral is set for noon Region time Wednesday at St. Luke's United Methodist Church in Indianapolis, where Lugar served as a lay elder and his family were founding members.
Vice President Mike Pence, who was as Indiana governor from 2013 to 2017, is among the dignitaries scheduled to eulogize Lugar at the funeral.
Gallery: Hoosiers pay their final respects to Sen. Lugar
Richard Lugar Funeral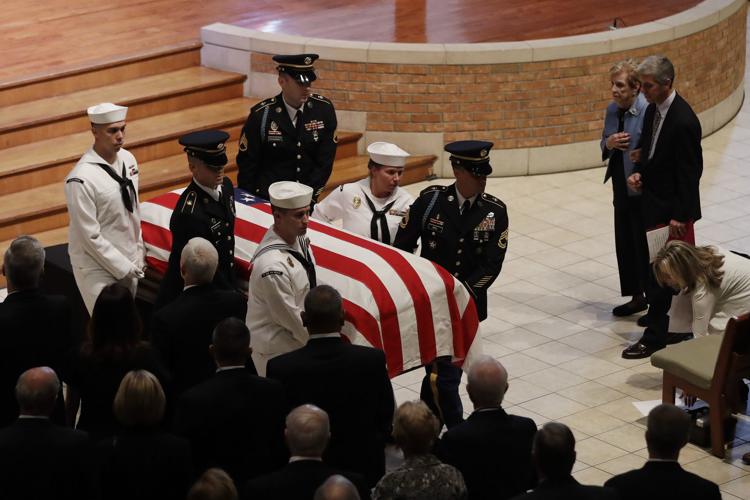 Richard Lugar Funeral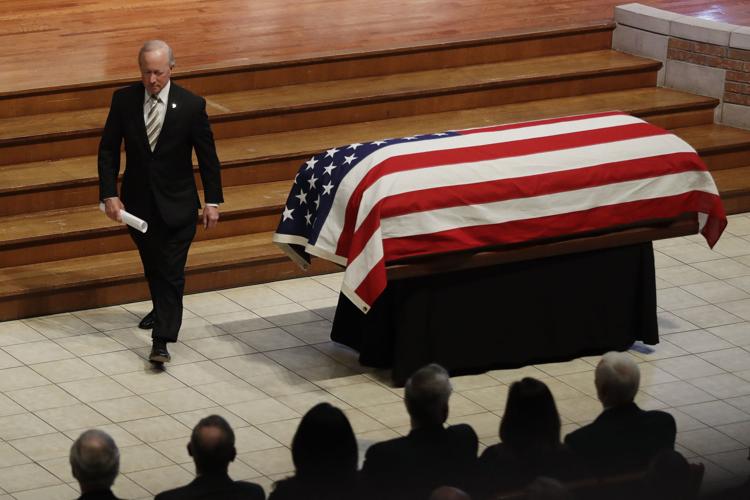 Richard Lugar Funeral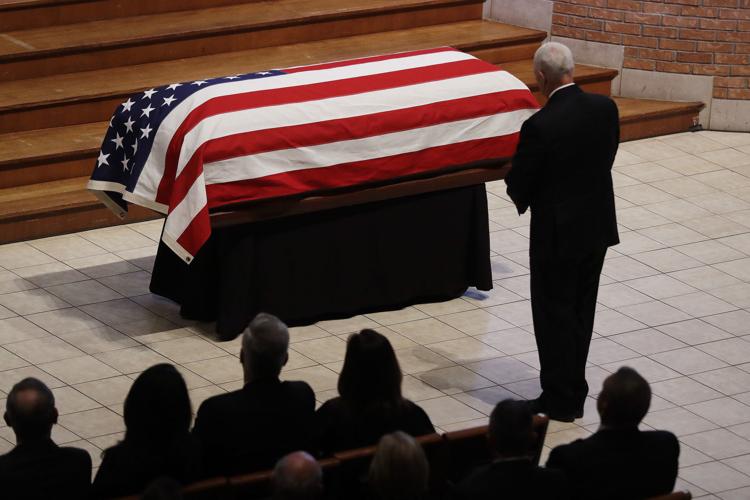 Richard Lugar Funeral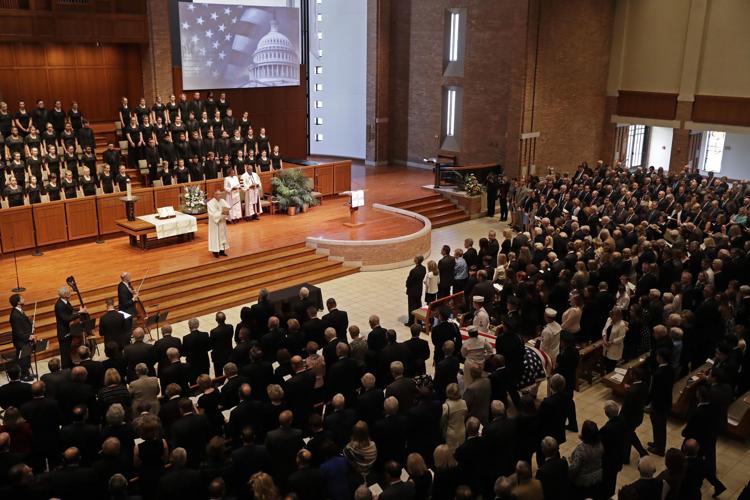 Richard Lugar Funeral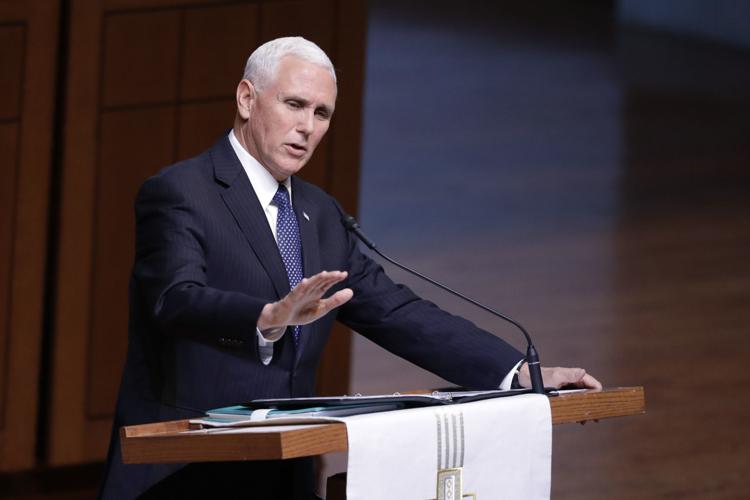 Richard Lugar Funeral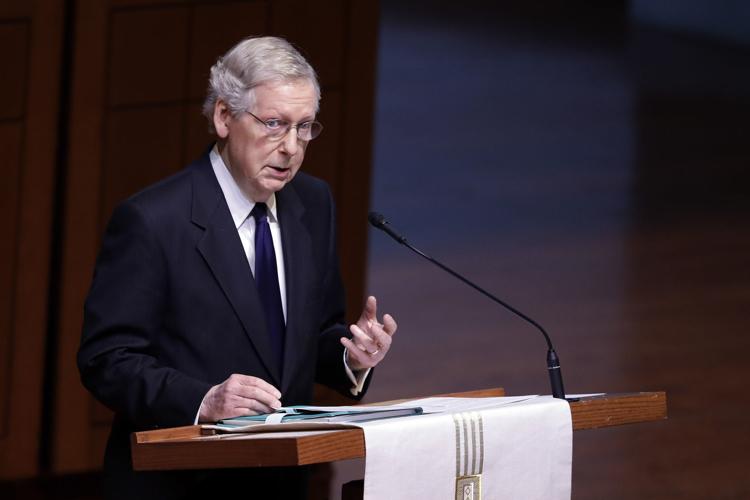 Richard Lugar Funeral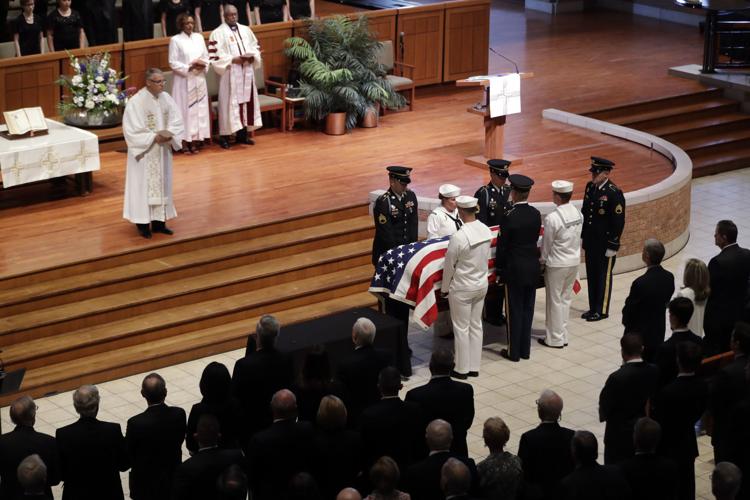 Richard Lugar Funeral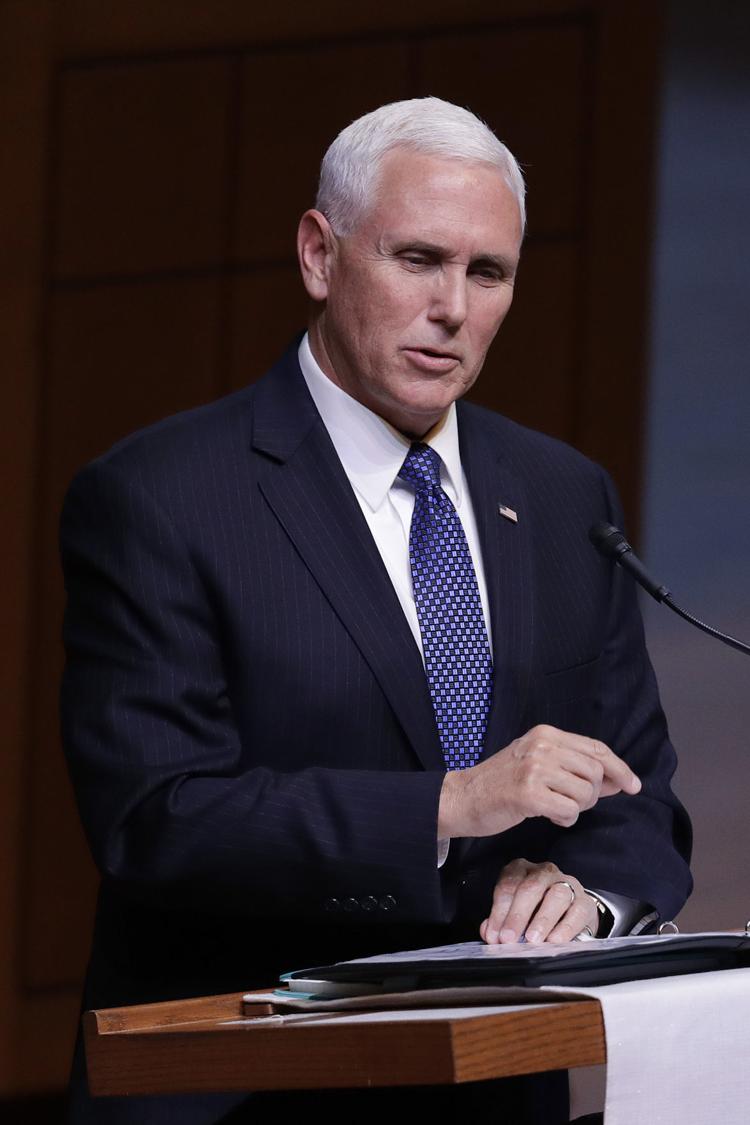 Richard Lugar Funeral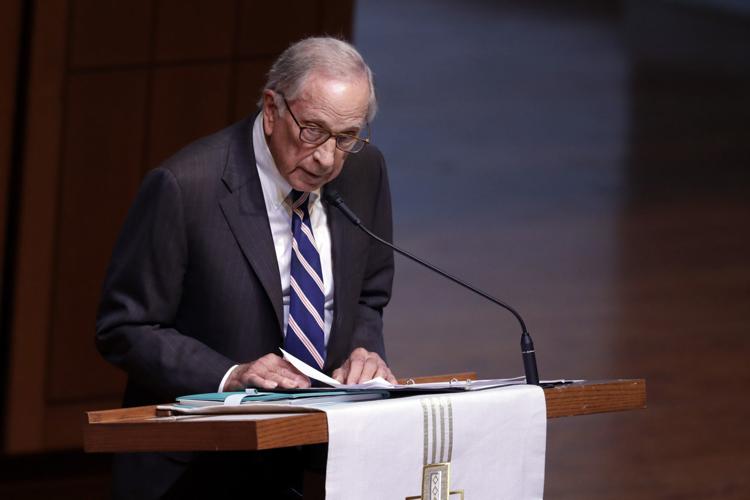 Richard Lugar Funeral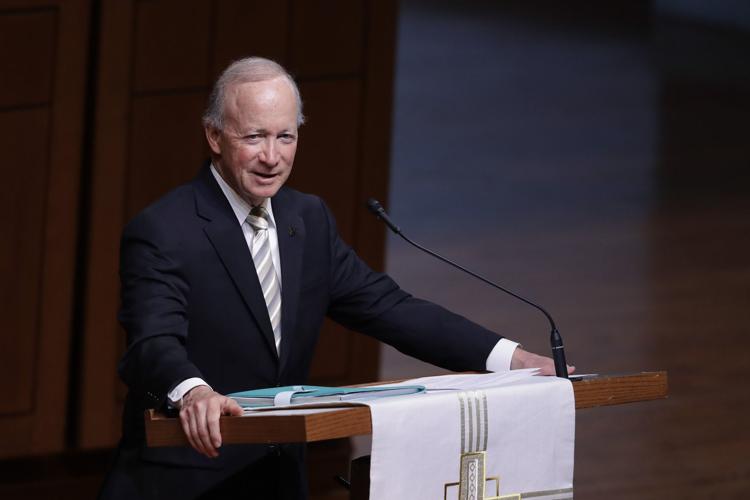 Richard Lugar Funeral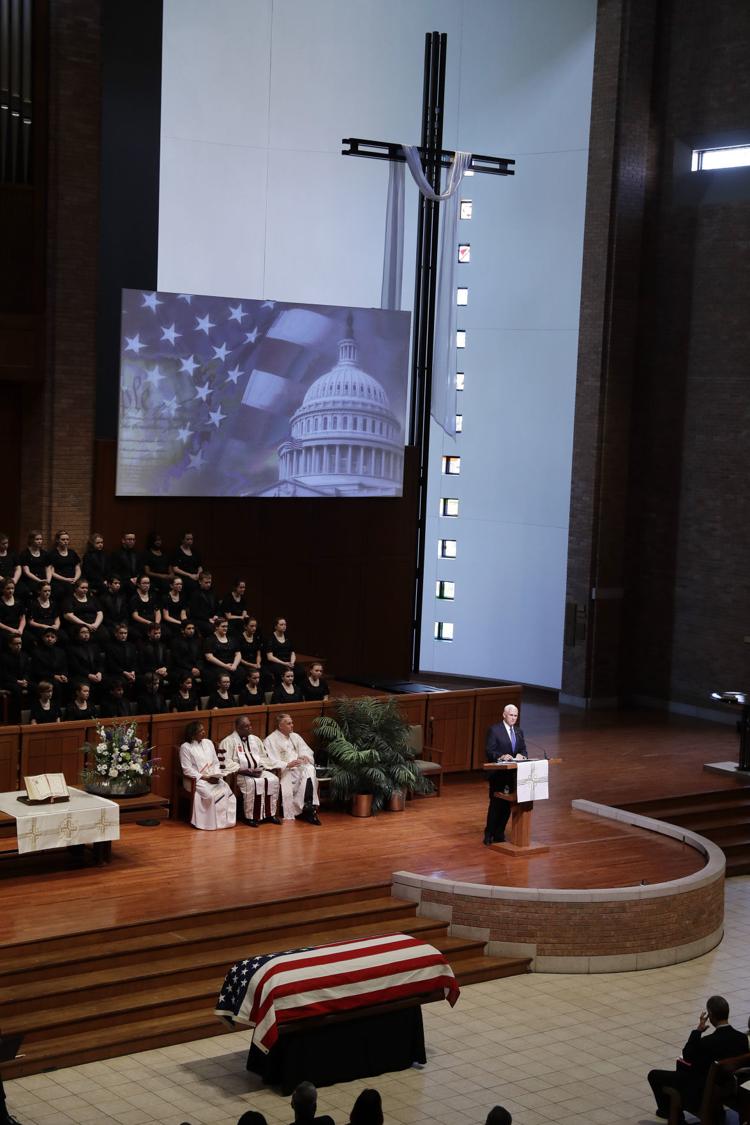 Richard Lugar Funeral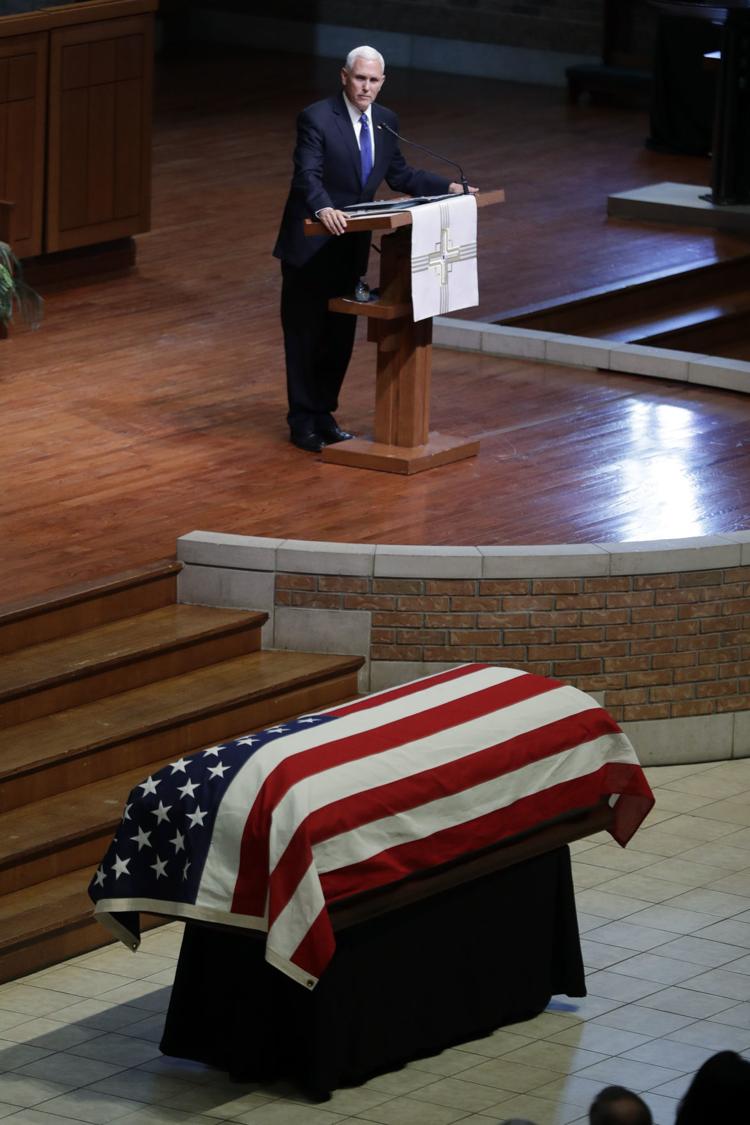 Richard Lugar Funeral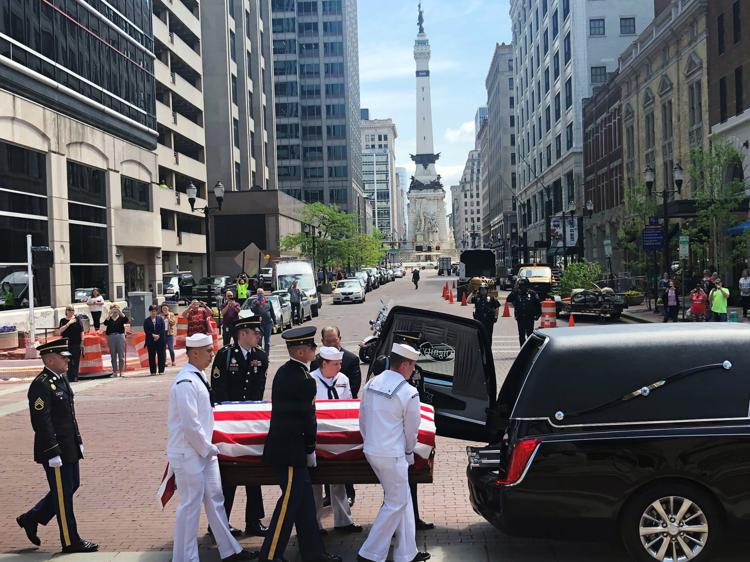 Sen. Lugar proclaimed 'an American statesman' at funeral service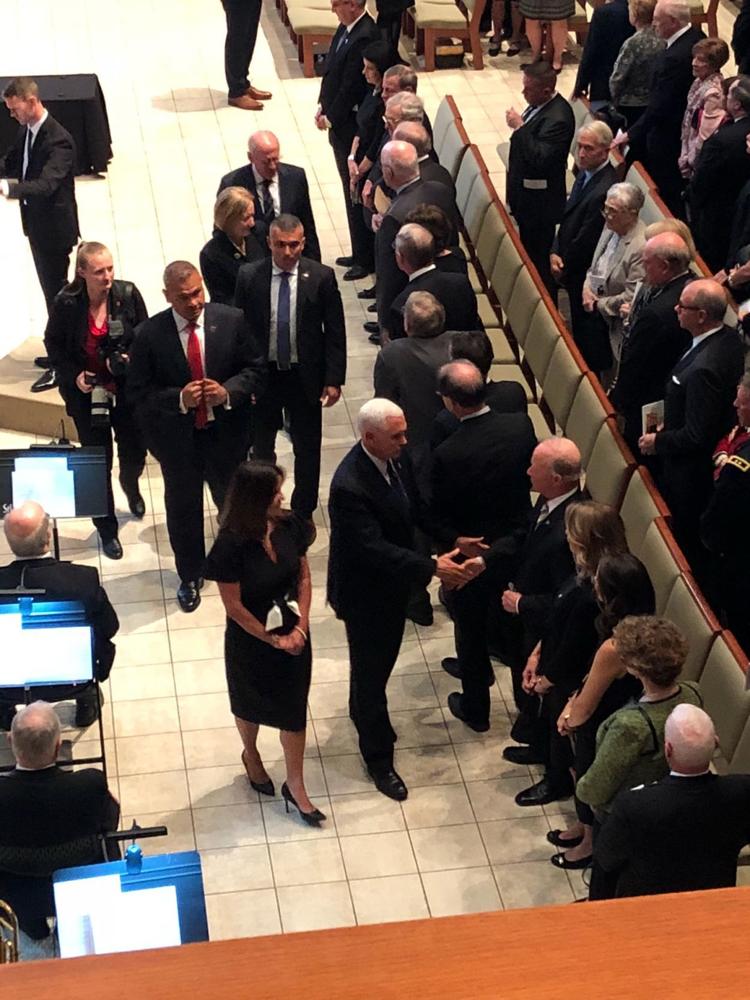 Sen. Lugar proclaimed 'an American statesman' at funeral service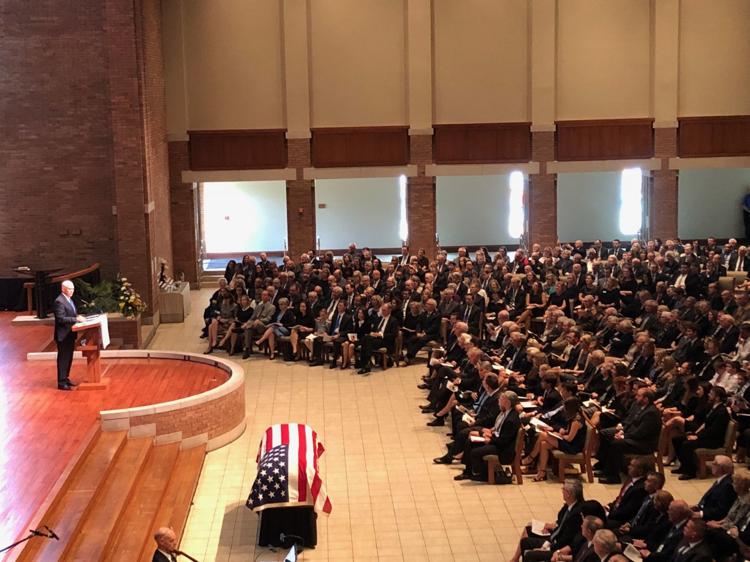 Sen. Lugar proclaimed 'an American statesman' at funeral service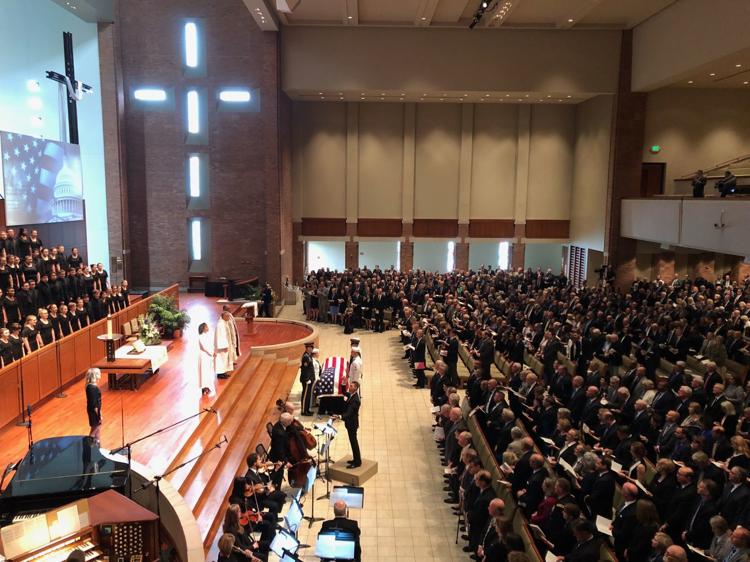 Sen. Lugar proclaimed 'an American statesman' at funeral service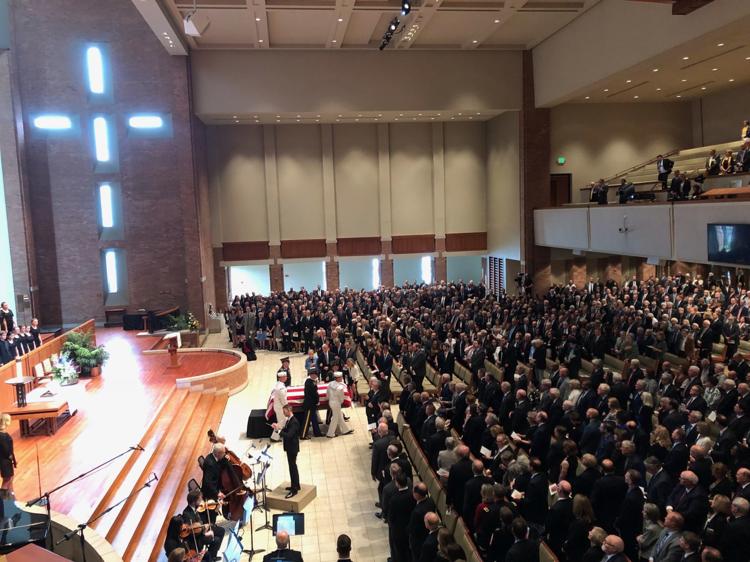 Richard Lugar Funeral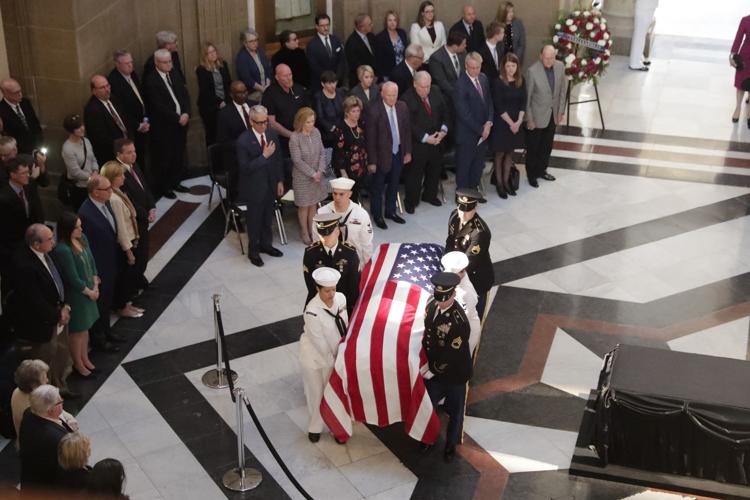 Richard Lugar Funeral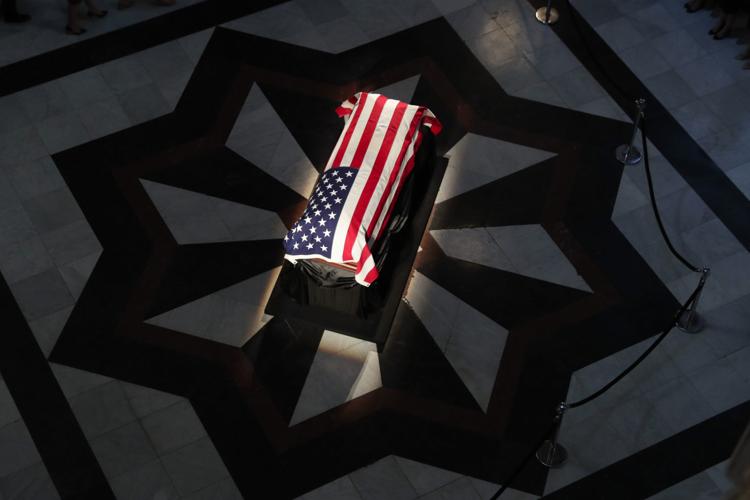 Richard Lugar Funeral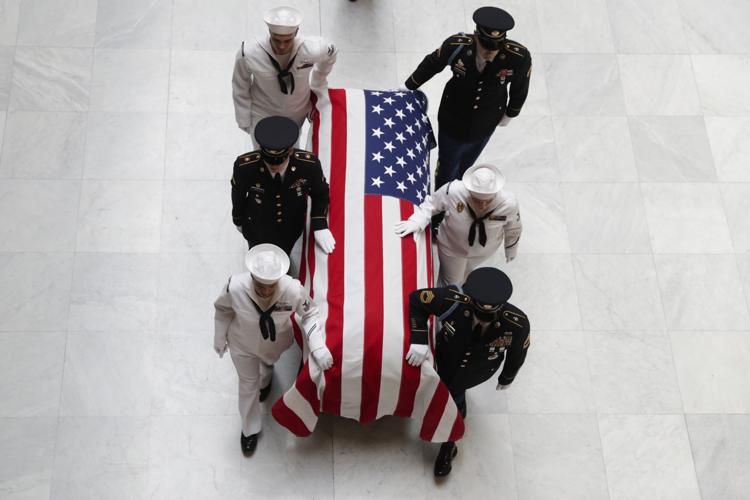 Richard Lugar Funeral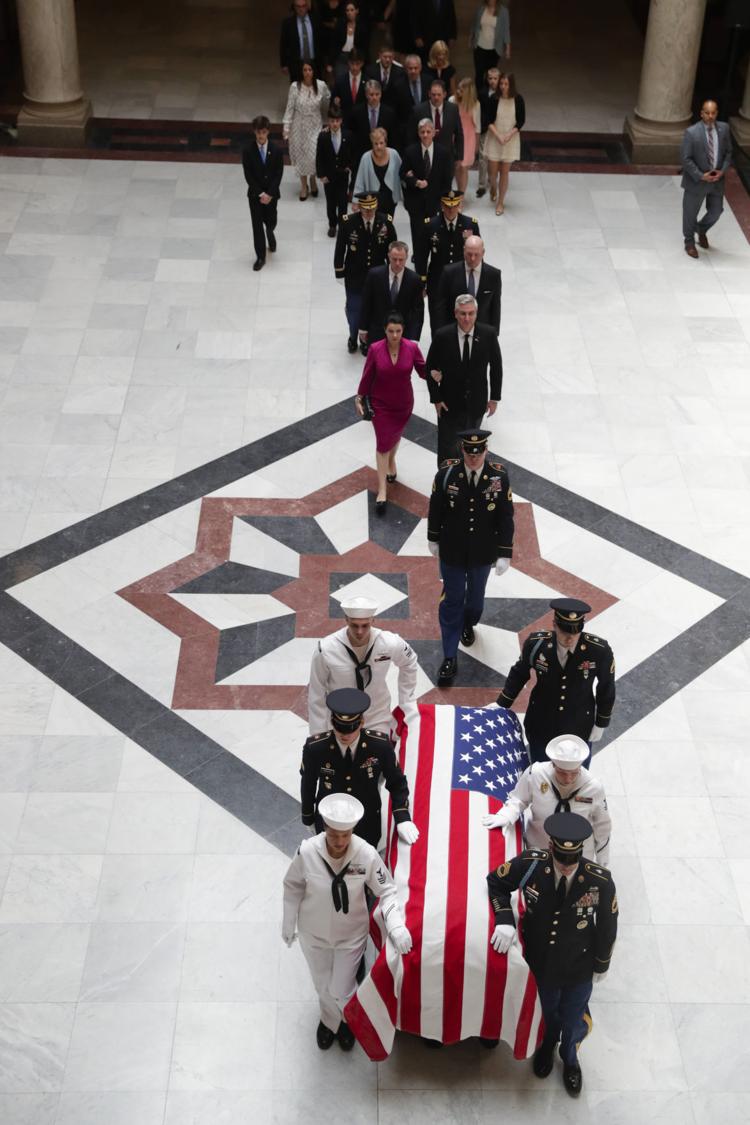 Richard Lugar Funeral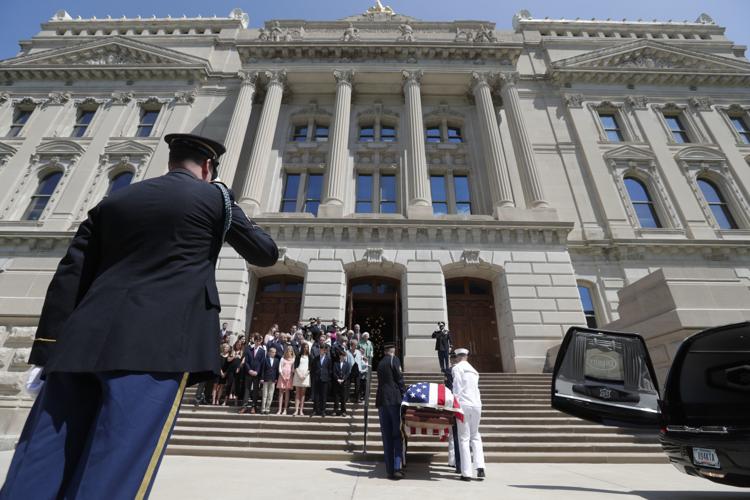 Richard Lugar Funeral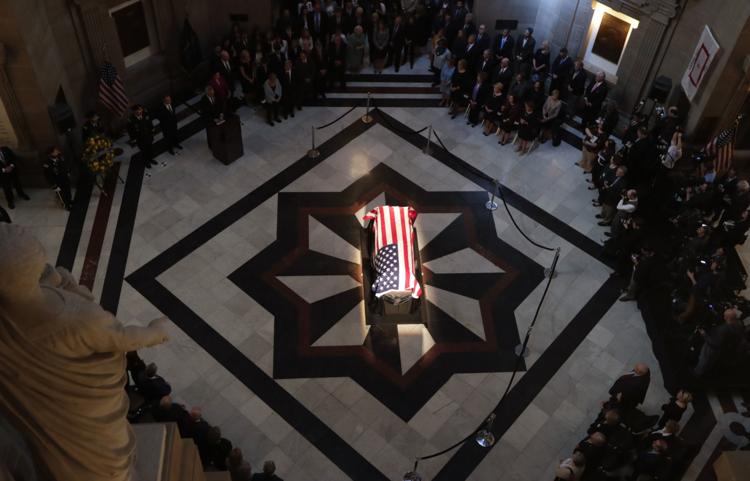 Hoosiers pay their final respects to Senator Lugar as he lie in state at the Indiana Statehouse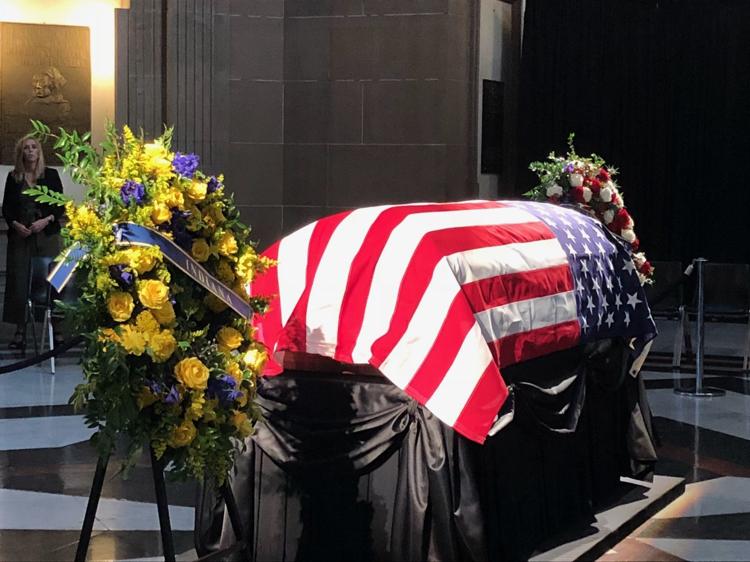 Hoosiers pay their final respects to Senator Lugar as he lie in state at the Indiana Statehouse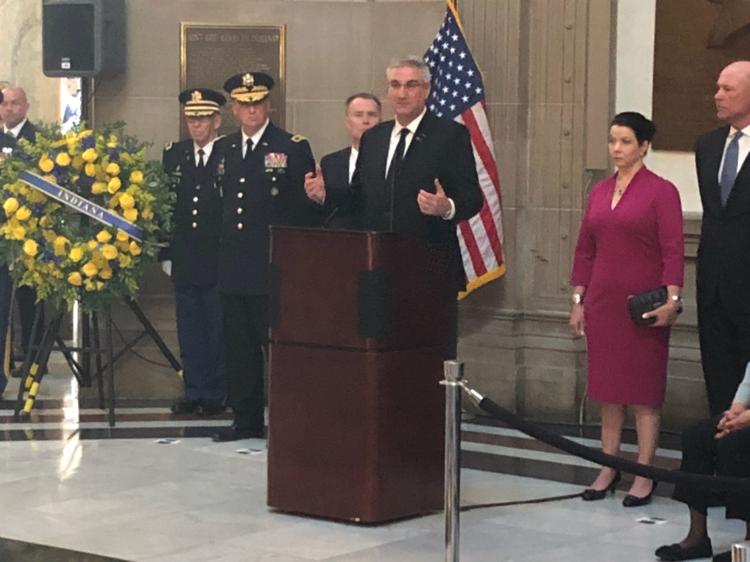 Hoosiers pay their final respects to Senator Lugar as he lie in state at the Indiana Statehouse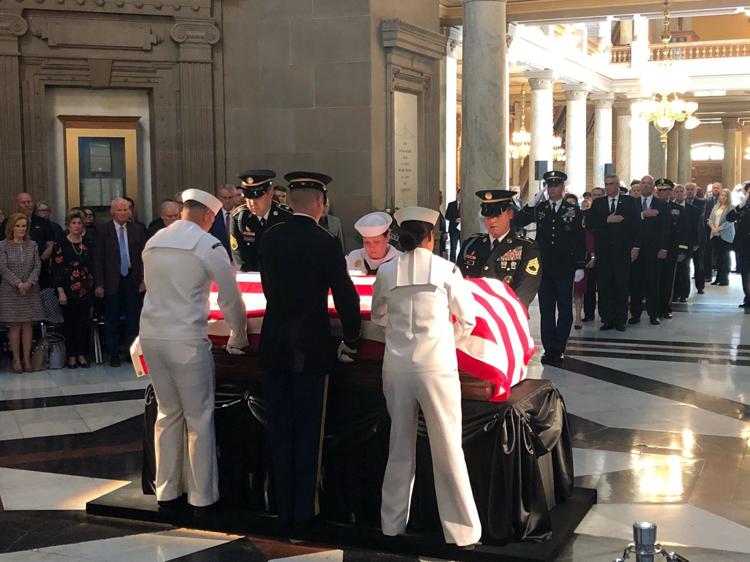 Hoosiers pay their final respects to Senator Lugar as he lie in state at the Indiana Statehouse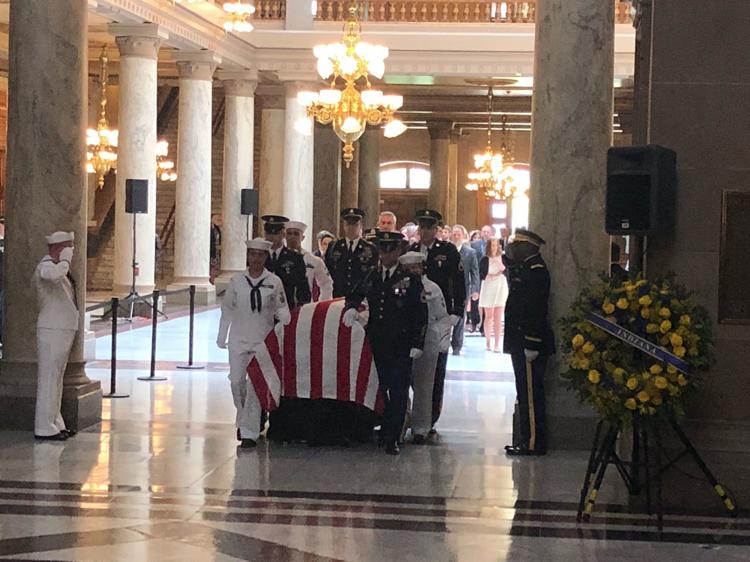 Hoosiers pay their final respects to Senator Lugar as he lie in state at the Indiana Statehouse
Hoosiers pay their final respects to Senator Lugar as he lie in state at the Indiana Statehouse