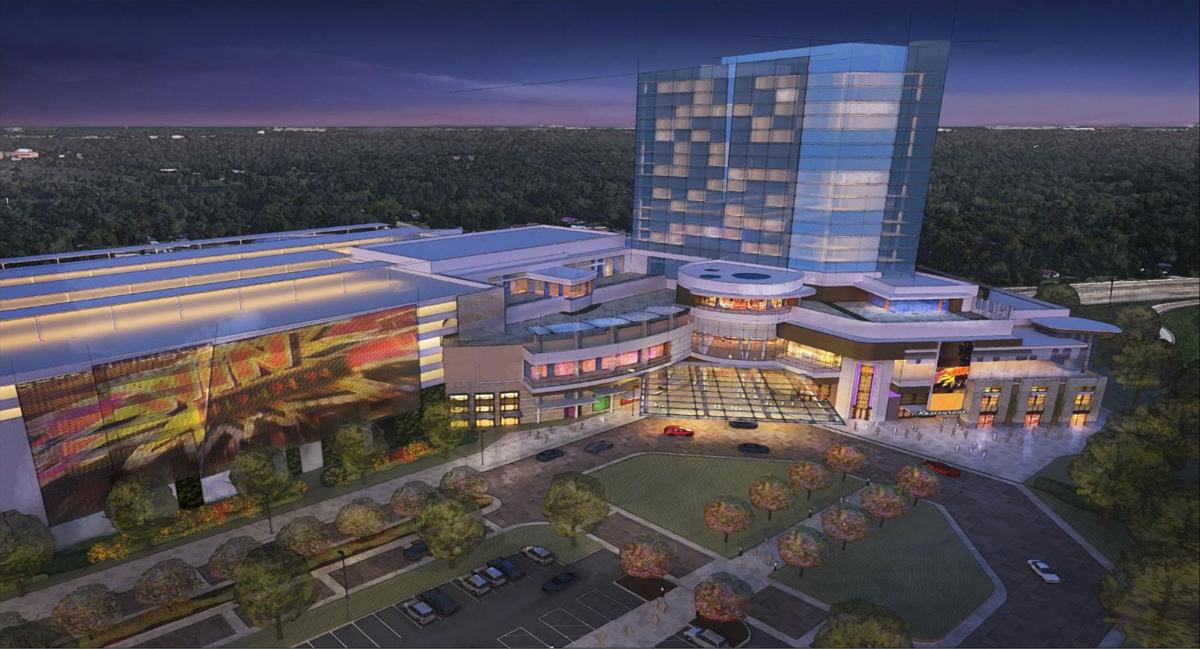 INDIANAPOLIS — A reshuffling of Indiana's gaming landscape, including the relocation of Gary's Majestic Star casinos, appears to be in the cards after the Indiana House voted 78-15 Monday to approve Senate Bill 552.
What will happen next, however, no reasonable casino ever would give odds on, if wagering on legislative action was legal in the Hoosier State as wagering on sporting events likely soon will be.
That's because the House-approved legislation is significantly different than the measure approved by the Senate, 38-11, in February.
As a result, a few key state representatives and senators now must meet in a conference committee to try to merge the competing provisions into a single, compromise proposal — in less than two weeks — which must again win support from a majority of members in each chamber to advance to the governor for his signature or veto.
Almost anything can happen in the conference committee process, if history is any guide, and quite unlike the gaming industry, the House does not always win.
Which means the final gaming proposal could look like the House version, may lean more toward the Senate measure, contain something totally different, or collapse under its own weight and not even make it to the governor's desk.
Here are the major provisions in the House-approved gaming proposal:
Spectacle Entertainment can move the Majestic Star casinos from Lake Michigan to a land-based site adjacent to the Borman Expressway only if it pays a $50 million fee, and surrenders the second Gary gaming license.
Spectacle must pay a second $50 million fee if it sells the new casino within five years of receiving state regulatory approval.
Every person working at Majestic Star at the time of the casino move must be offered their same job at the new Gary casino, and any person laid off at Ameristar Casino due to increased competition has hiring priority at the new casino.
Wagering on sporting events is legalized, but bets only can be placed at casino properties — not online.
The state can issue a license for a new casino in Terre Haute if certain conditions are met.
The governor, his staff and gaming commission members are prohibited from interacting with casino operators unless they meet in public and the meeting is announced at least 48 hours in advance.
On the other hand, the major provisions in the Senate-approved gaming legislation included:
Spectacle Entertainment can move to a Borman-adjacent site without paying any fee, and is permitted to use the second Gary gaming license to open a new casino in Terre Haute.
Other Indiana casino operators can attempt to acquire the second Gary license to open a Terre Haute casino.
A "hold-harmless" requirement ensures Hammond, East Chicago, Michigan City and LaPorte County receive the same local gaming tax revenue as they did in 2019 for three years following the Gary casino move.
Wagering on sporting events is legalized, including on mobile devices.
Central Indiana horse track casinos can offer table games with live dealers later this year, instead of having to wait until 2021.
The House also did not take up Senate Bill 66 establishing a new "Gary Indiana Transmodal Compact" to oversee, direct, support, coordinate and plan for the development, enhancement and operation of city-owned infrastructure at Buffington Harbor and the Gary/Chicago International Airport following the Majestic Star move.
But because that measure passed the Senate, 43-6, it's eligible to be inserted in the gaming legislation by the conference committee, even though it did not win House approval.
State Rep. Todd Huston, R-Fishers, sponsor of the House gaming proposal, acknowledged "this is probably the most challenging bill all year" due to the numerous overlapping local, regional, partisan, corporate and personal interests involved.
While Huston said it's important to consider the impact of the gaming measure on casino communities, of course, his primary objective is to "maximize value to all taxpayers across the state of Indiana."
The House measure was supported by all Region representatives, except state Reps. Mara Candelaria Reardon, D-Munster; Carolyn Jackson, D-Hammond; and Jim Pressel, R-Rolling Prairie, who voted no; and state Reps. Ragen Hatcher and Vernon Smith, both D-Gary, who were absent.