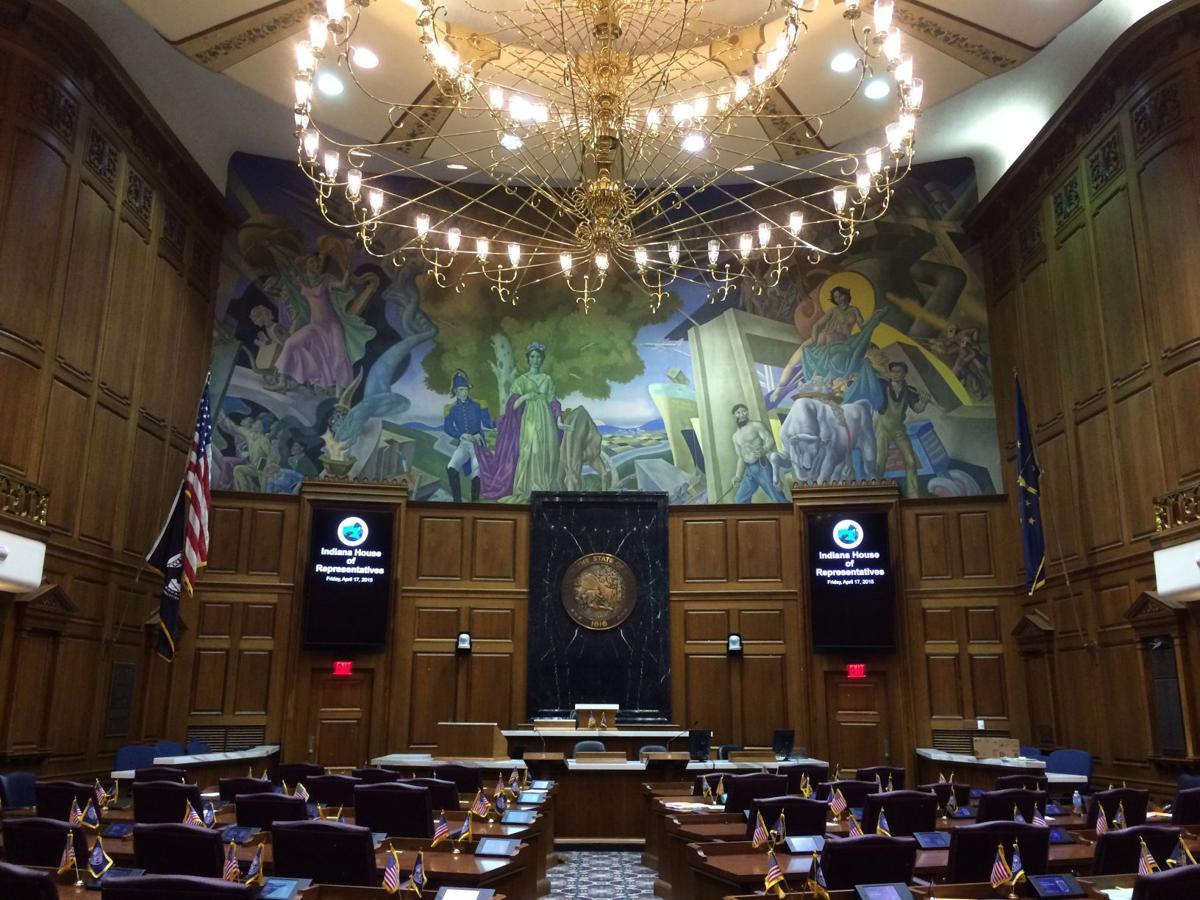 INDIANAPOLIS — Doctors soon may be required by the state of Indiana to provide women seeking a pill-induced abortion with medical advice that is not supported by any scientific study.
The Republican-controlled Indiana House voted 53-41 Monday for House Bill 1128, mandating doctors tell their patients that a pill-induced abortion possibly can be "reversed."
State Rep. Ron Bacon, R-Chandler, the sponsor, said he's researched the issue and found numerous anecdotal reports of women who promptly received progesterone injections continuing their pregnancies despite taking the first of two abortion pills.
He said women deserve to know abortion "reversal" is a "safe and effective" possibility, even though he admitted it's never been scientifically tested, and at least half the known attempts were unsuccessful.
Bacon's proposal was endorsed by state Rep. Ben Smaltz, R-Auburn, who likened it to Indiana's right-to-try statute that allows terminally ill Hoosiers to use experimental drugs or treatments that still are awaiting federal approval.
Pregnancy generally is not considered a terminal illness.
State Rep. Linda Lawson, D-Hammond, led the bipartisan opposition to the proposal, which she declared "bunk" and "absolutely insane."
"This bill seeks to dictate medical practice based on junk science," Lawson said. "Politicians should not be involved in the personal lives of women."
Several "pro-life" Republican lawmakers agreed with Lawson that Indiana should not force doctors to provide women untested medical information.
 "There is not sufficient evidence that this method can reverse the damage of a drug-induced abortion while keeping both the unborn baby and mother safe," said state Rep. Cindy Kirchhofer, R-Beech Grove. "At this point the only certainty is confusion."
The legislation, which now goes to the Republican-controlled Senate, was supported by two Democrats and 51 Republicans, including state Reps. Julie Olthoff, R-Crown Point, and Hal Slager, R-Schererville.
The measure was opposed by 24 Democrats and 17 Republicans, including the nine other Northwest Indiana representatives of both political parties who voted on it.
A similar 2015 Arizona statute never took effect due to court challenges that are likely to follow if the Indiana proposal becomes law.