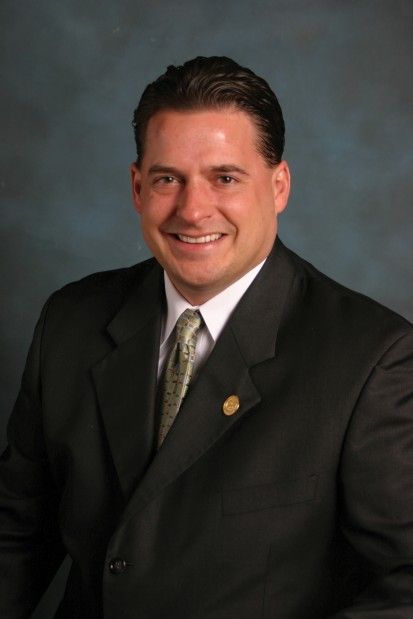 INDIANAPOLIS | House Democrats unveiled a wide-ranging legislative agenda Monday focused on improving Indiana's schools, the wages of Hoosier workers and trust in government.
Those issues nearly match the topics on the House Republican agenda announced in October, but the solutions Democrats will offer are very different and far superior, said House Democratic Leader Scott Pelath, D-Michigan City.
"It is our job to articulate a different path and a different way forward, so that Indiana can go from being good to great," Pelath said.
On education, Democrats will file legislation expanding the state's pre-kindergarten pilot program, making kindergarten attendance mandatory and capping public college tuition at the rate each student pays his or her first year.
Pelath said Democrats also are committed to eliminating textbook rental fees and separating public, charter and private school voucher funding into three separate pots of money in the two-year state budget lawmakers must approve by April 29.
"It's not just about more money, it's about more honesty about where the resources are flowing," Pelath said. "We have to start to be honest about what we're cutting and what we're investing in, and then we can do what we're asking educators to do, which is to do a harsh and sometimes critical self-evaluation of what's working and what isn't."
The latest round of school performance grades found students attending Indiana's charter and private schools, for the most part, achieving as well as similarly situated public school students, despite the state's massive infusion of education funding into charters and vouchers over the past five years.
Republican Gov. Mike Pence last month called for more charter schools and more generous private school vouchers to make "education work for all of our students." House Republicans are focused on equalizing funding between school districts, regardless of student poverty needs.
Pelath said pulling Hoosiers out of poverty, improving the lot of middle-class workers and reducing income inequality is another priority for House Democrats this session.
He said the Republican-controlled Legislature has more than taken care of its business allies with repeated tax cuts. Now it's time for working Hoosiers to get a higher minimum wage, respect for labor agreements and a state economy where everyone shares in the growth.
"We have to start taking the steps, not to bring the greatest among us down, but to make sure that the rest of the folks are lifted up," Pelath said. "We believe the solution is to empower consumers, to empower workers, and when we do that Indiana will fully reach its economic potential."
Pelath said Democrats also will champion nonpartisan legislative redistricting, a U.S. constitutional amendment limiting political campaign spending, improved government transparency standards and stricter legislative ethics requirements.
They will stand against efforts to weaken the Democratic-held office of state superintendent of public instruction and several expected proposals authorizing discrimination against homosexuals and others under the guise of "religious freedom."
"It's just another way to try to drive the wedge in," Pelath said. "That's not what we should be about here in these chambers, anymore."
The General Assembly convenes at 12:30 p.m. region time Tuesday for the first meeting of its four-month session.