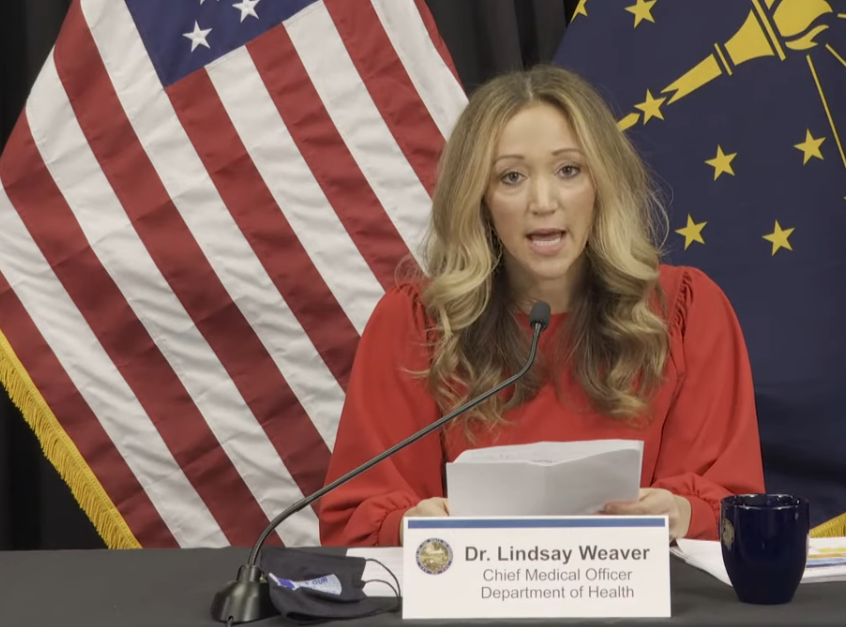 Illinois residents who work in Indiana no longer are eligible to receive the COVID-19 vaccine at a Hoosier State distribution site.
State health officials announced Wednesday that Indiana is ending first-dose vaccine appointments for out-of-state residents to focus on immunizing as many Hoosiers as possible against the coronavirus.
Non-Indiana residents who already received their first dose of the COVID-19 vaccine in Indiana still can follow through and get their second dose in the Hoosier State.
WATCH NOW: Indiana COVID-19 emergency poised to begin second year
Dr. Lindsay Weaver, chief medical officer at the Indiana Department of Health, explained that Indiana opened eligibility to approximately 19,000 out-of-state residents when health care workers, nursing home residents and employees, and first responders were the primary focus of vaccination efforts.
"At this time, the majority of those populations have received a vaccine and the capacity of our health care systems has improved," Weaver said.
"That is why we have decided to limit vaccine to Indiana residents only, so that every dose received in Indiana goes to Hoosiers."
Currently, any Hoosier 60 and older is eligible to receive the COVID-19 vaccine, in addition to the previously eligible groups. Appointments to receive the free COVID-19 immunization shot must be made online at ourshot.in.gov, or by calling 211.
The appointment website now requires individuals to affirm they are an Indiana resident, and cautions that proof of residency, such as a driver's license or utility bill, may be required before the COVID-19 vaccine is administered.
Dr. Kristina Box, the state health commissioner, said there have been several isolated incidents of out-of-state residents taking advantage of Indiana's comparatively easy vaccine appointment system, as well as vaccine distribution sites ignoring the state's vaccine distribution guidelines.
She said the state still does not have enough vaccine to put a shot in the arm of everyone who wants one and "our age-based approach is driven by data and is designed to prevent hospitalizations and to save the most lives."
Box said clinics that ignore the state distribution guidelines by, for example, vaccinating teachers younger than 60, initially will receive a telephone call reminding them to follow the rules.
She said repeated violations will result in those clinics being cut off from vaccine supply, and individuals set to receive the COVID-19 vaccine at those sites will be rescheduled elsewhere.
"We are not trying to be the vaccine police. That is the last thing we want to be," Box said.
"We are trying to ensure that we have ethical and equitable access to the vaccine across all 92 counties based on what the data show are the highest-risk individuals here in the state of Indiana. We cannot achieve that goal if sites deviate from the guidelines."
According to the Indiana Department of Health, last week's weather-delayed vaccine shipments all have come in, along with this week's full supply of 240,000 first and second doses. That enabled the state on Tuesday to drop the minimum vaccine eligibility age to 60 from 65.
Box said more than 112,000 people in the 60- to 64-year old age group already have received or scheduled their first dose, or about 37% of the age cohort.
Weaver and Box said the state could open vaccine distribution to the 50-59 age range in the not too distant future if, as expected, the U.S. Food and Drug Administration grants emergency use authorization to the single-dose Johnson & Johnson vaccine this weekend.
Weaver said Indiana is prepared to expand to more than 1,000 vaccine distribution sites, up from 384, if it was confident there would be sufficient vaccine supply coming through the federal government to meet the demand.
"We have had so many entities, clinics, pharmacies raise their hand and say, 'When you have enough vaccine, we're ready for it,'" Weaver said.
Gallery: COVID-19 vaccine administered at AHEPA apartments
Gallery: COVID-19 vaccine administered at AHEPA apartments
COVID-19 vaccine administered at AHEPA apartments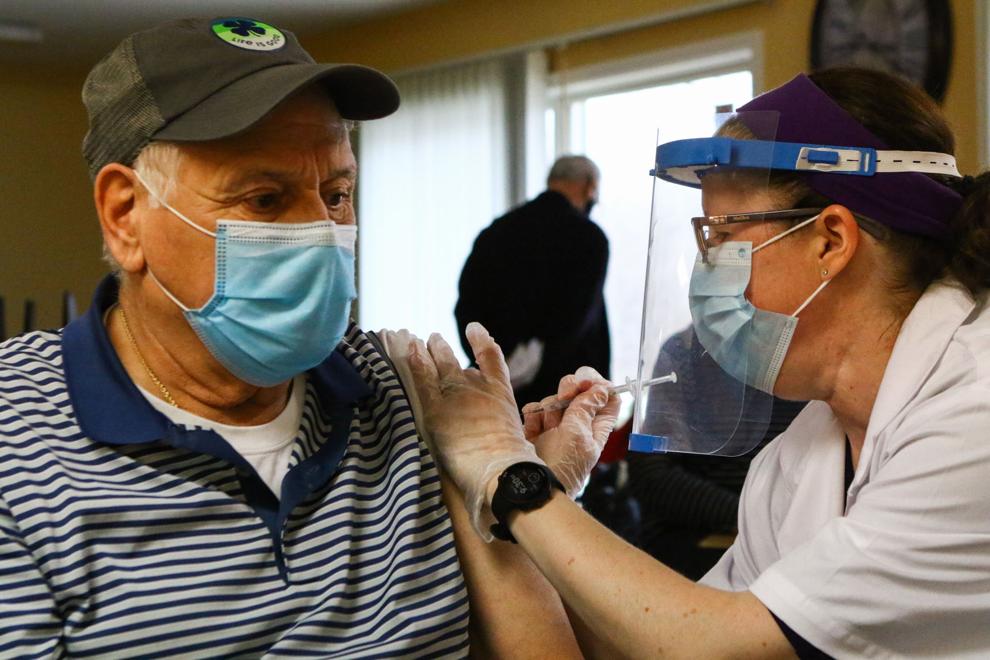 COVID-19 vaccine administered at AHEPA apartments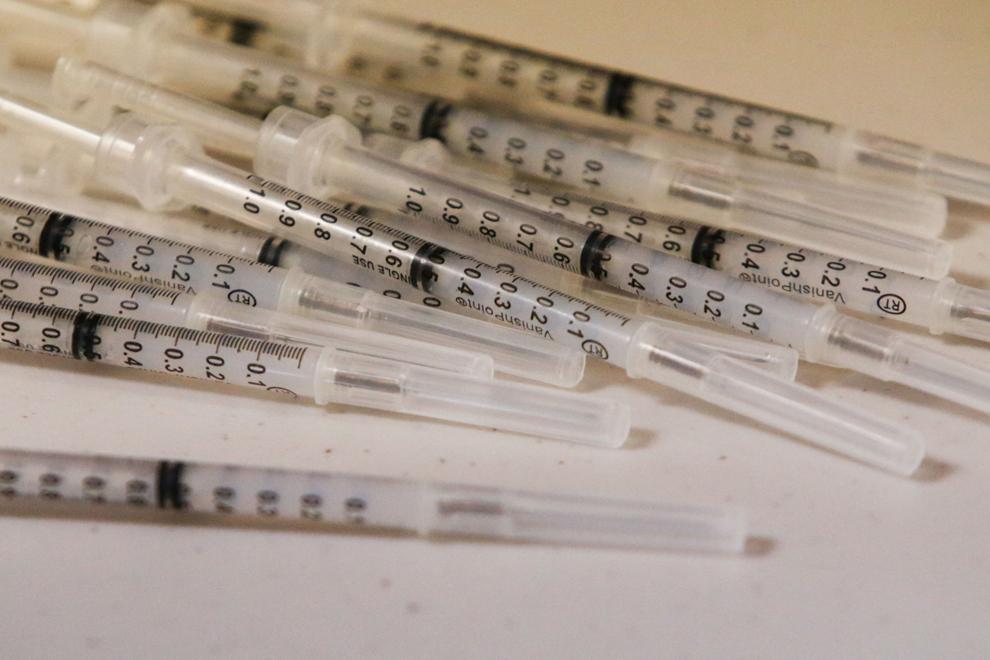 COVID-19 vaccine administered at AHEPA apartments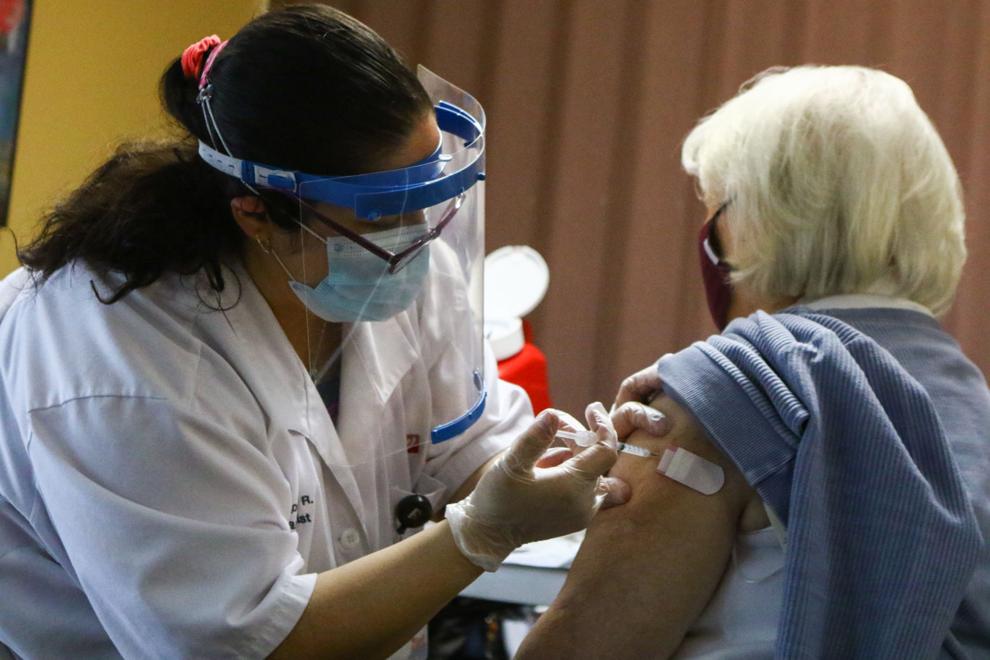 COVID-19 vaccine administered at AHEPA apartments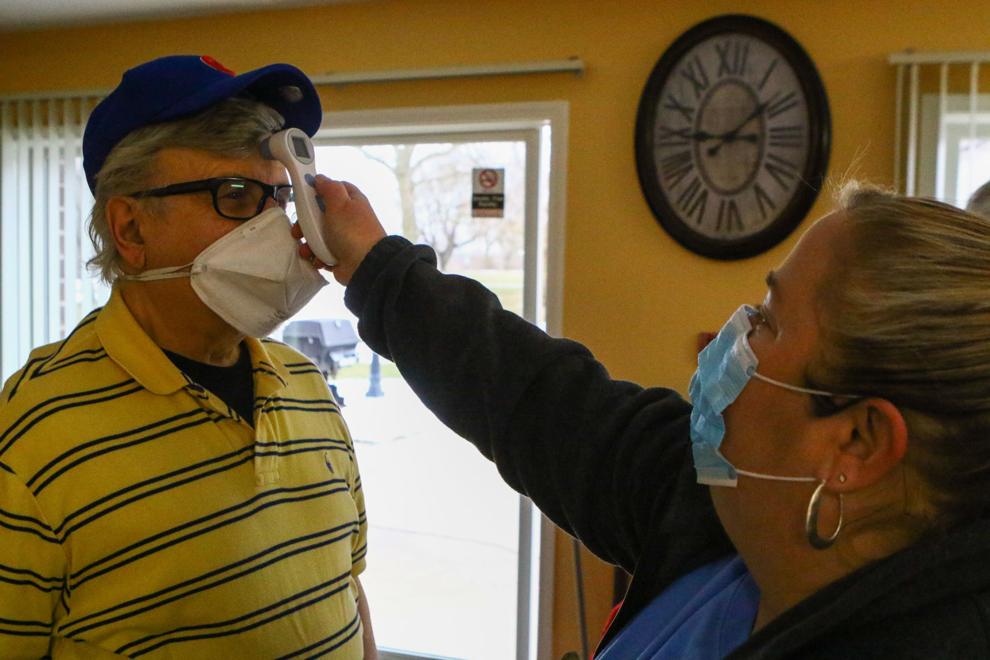 COVID-19 vaccine administered at AHEPA apartments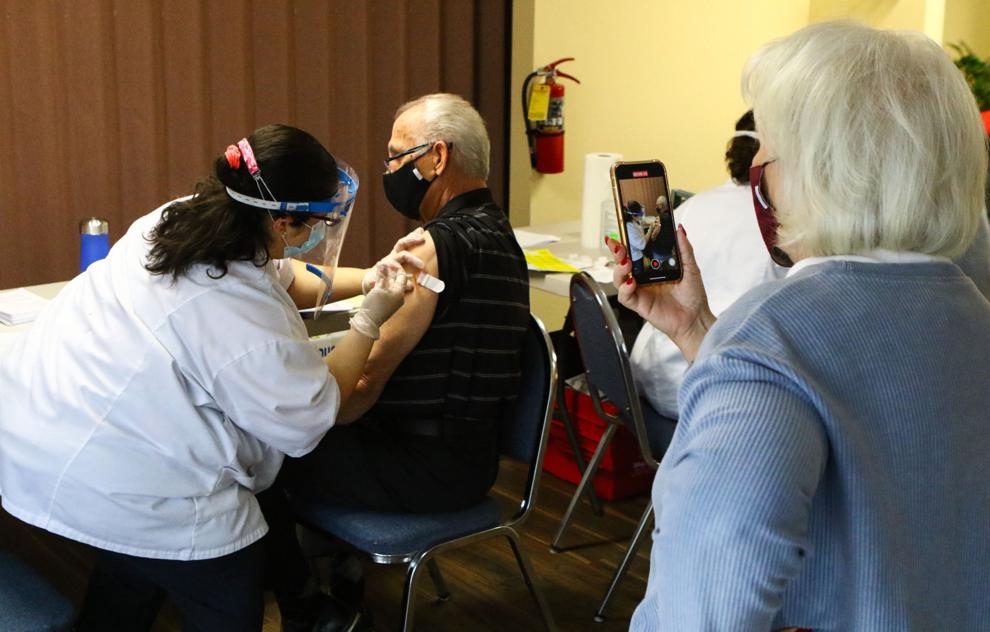 COVID-19 vaccine administered at AHEPA apartments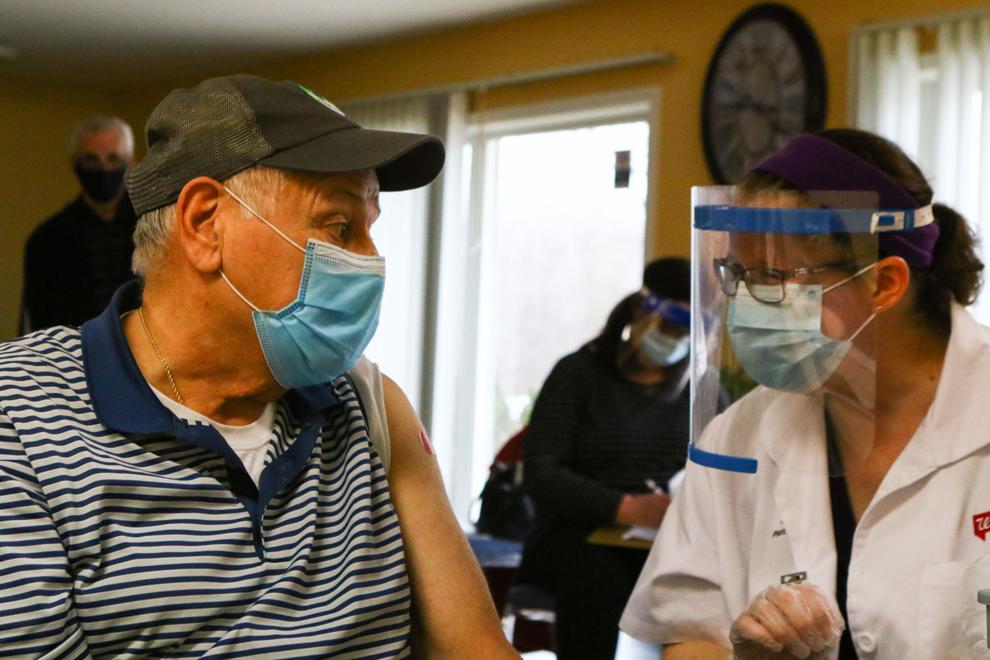 COVID-19 vaccine administered at AHEPA apartments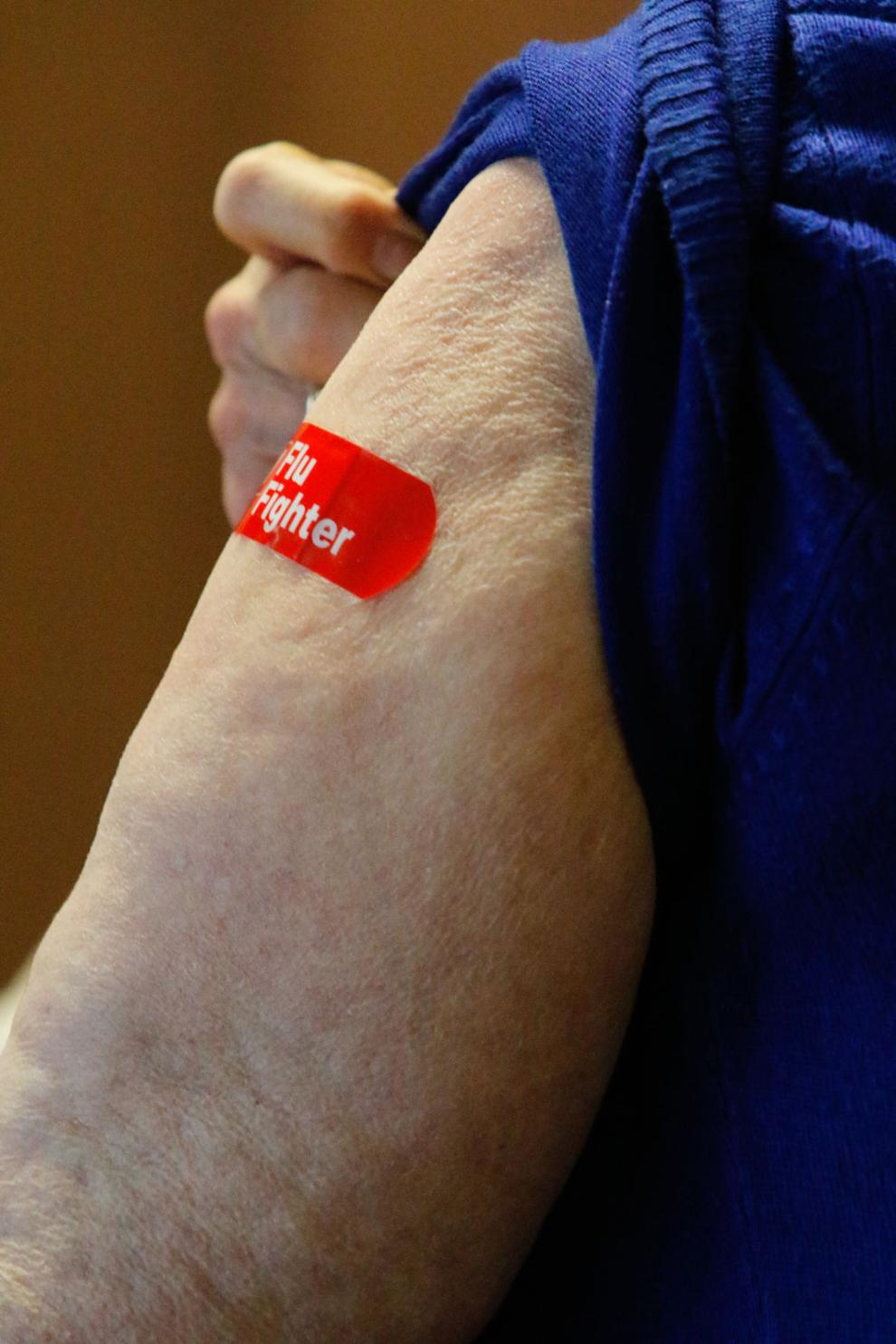 COVID-19 vaccine administered at AHEPA apartments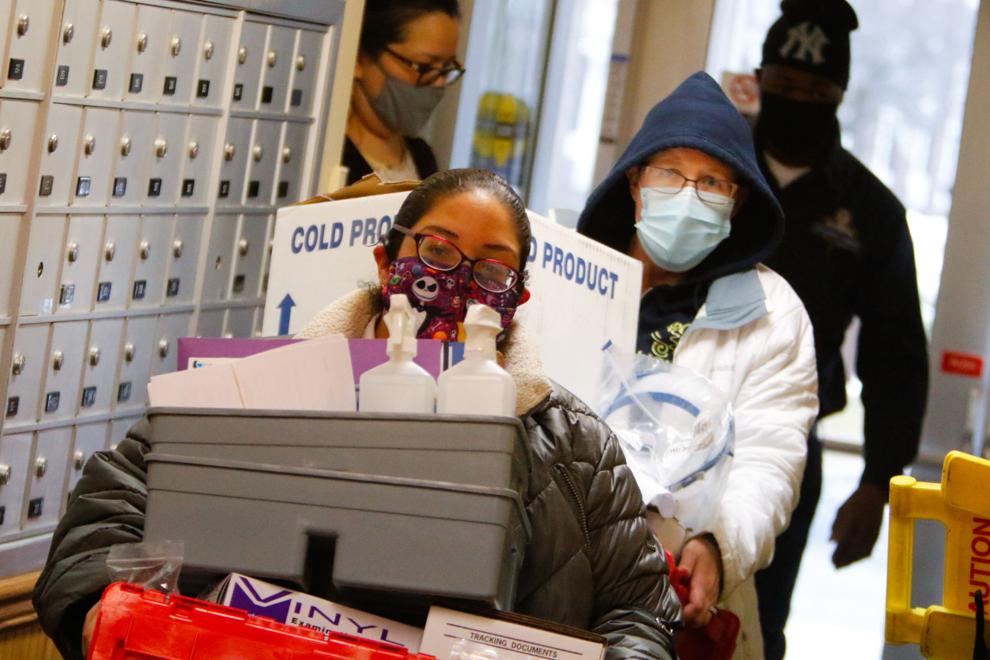 COVID-19 vaccine administered at AHEPA apartments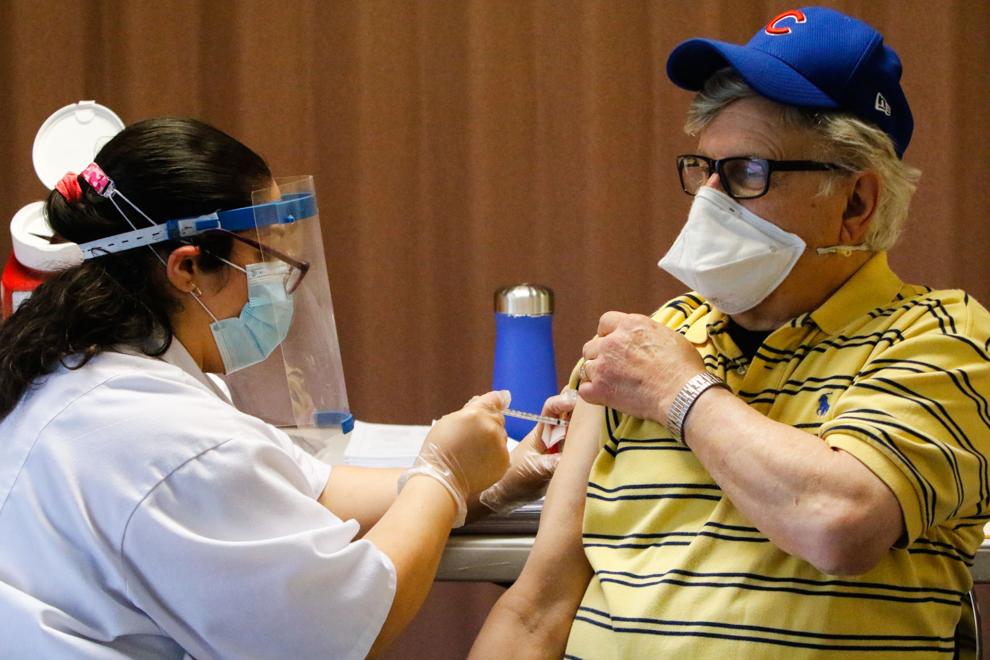 COVID-19 vaccine administered at AHEPA apartments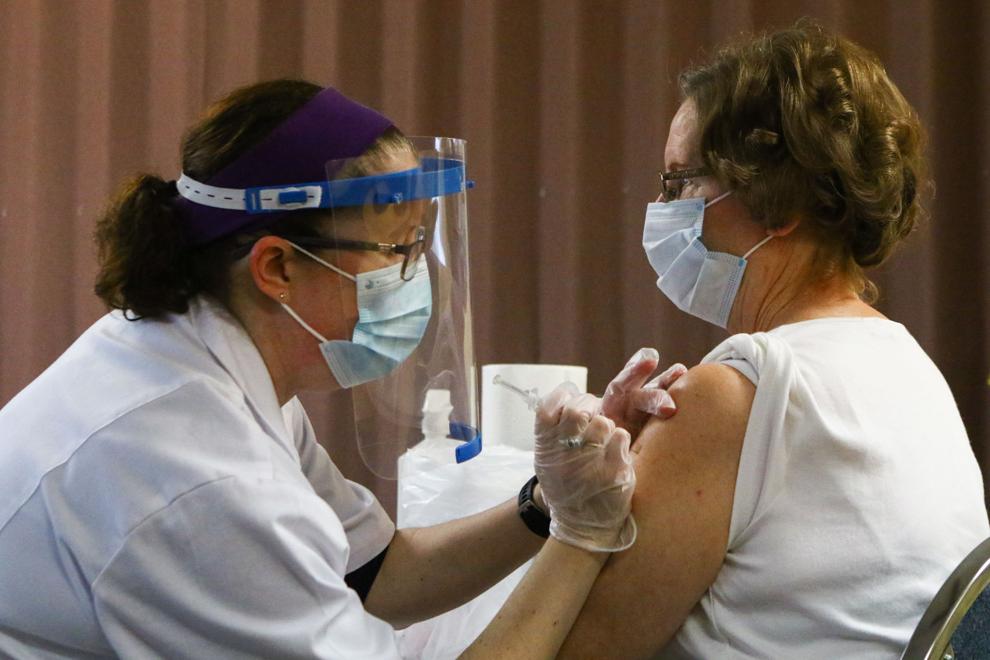 COVID-19 vaccine administered at AHEPA apartments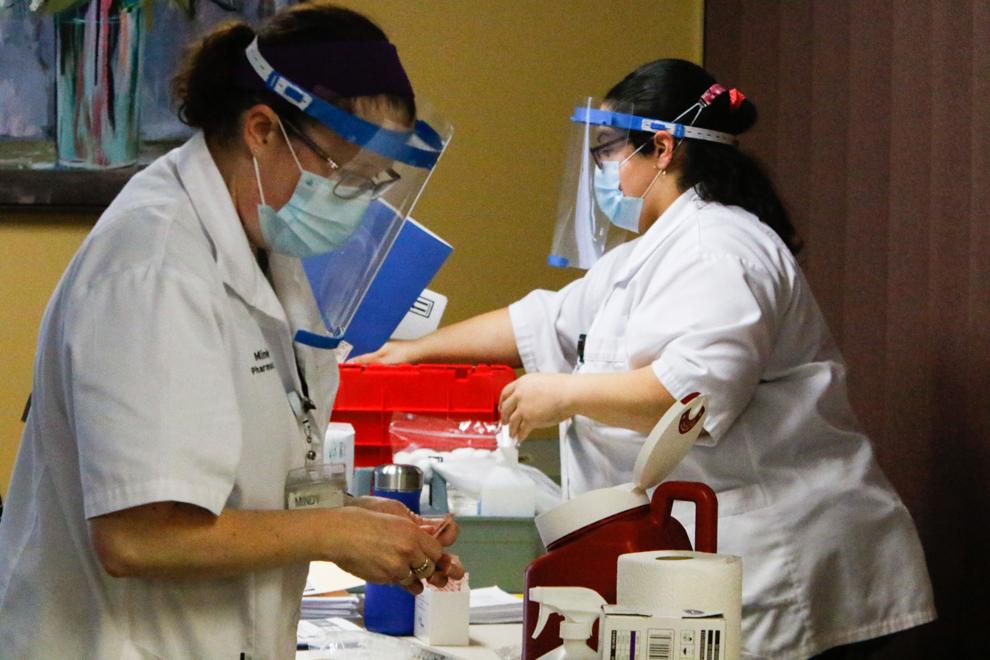 COVID-19 vaccine administered at AHEPA apartments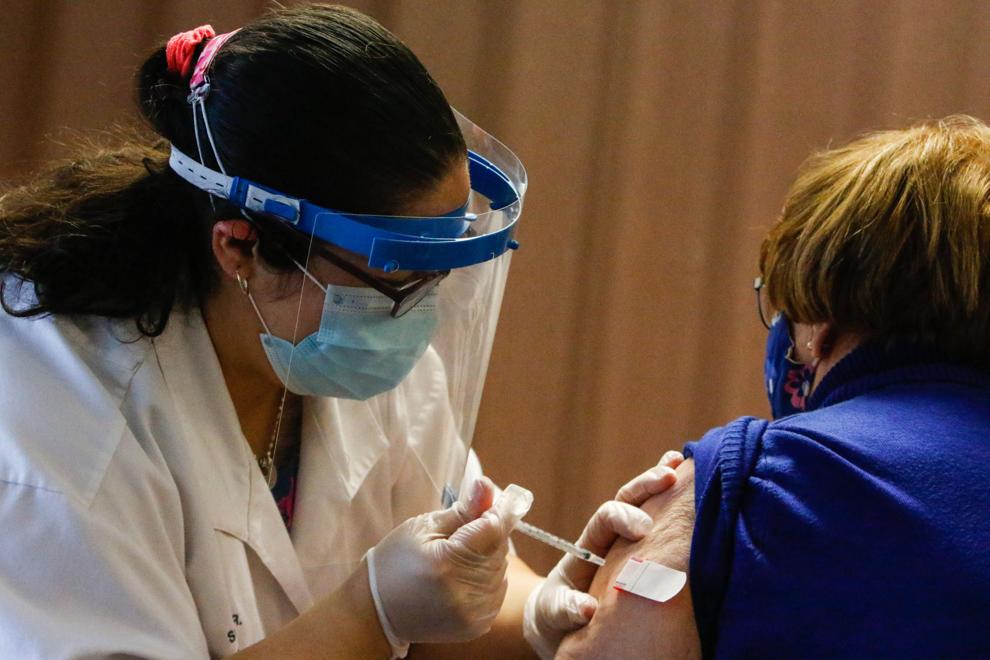 COVID-19 vaccine administered at AHEPA apartments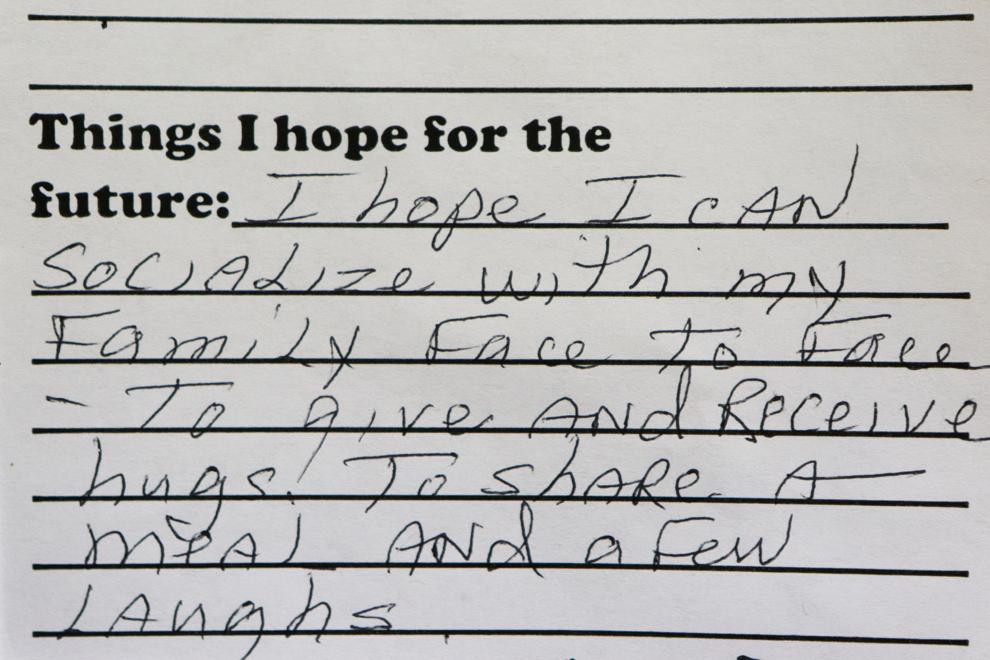 COVID-19 vaccine administered at AHEPA apartments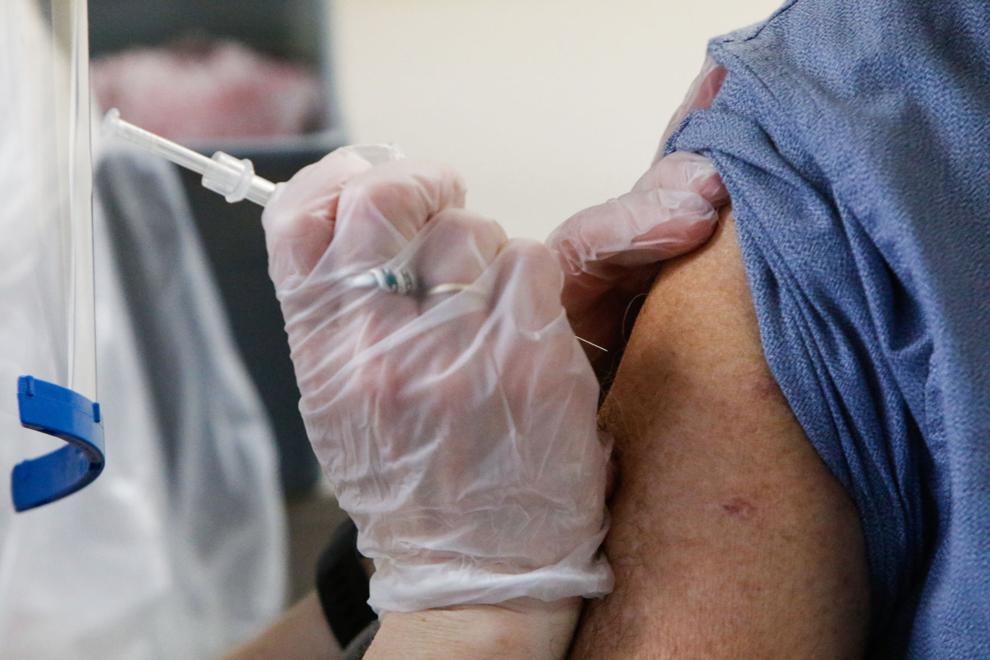 COVID-19 vaccine administered at AHEPA apartments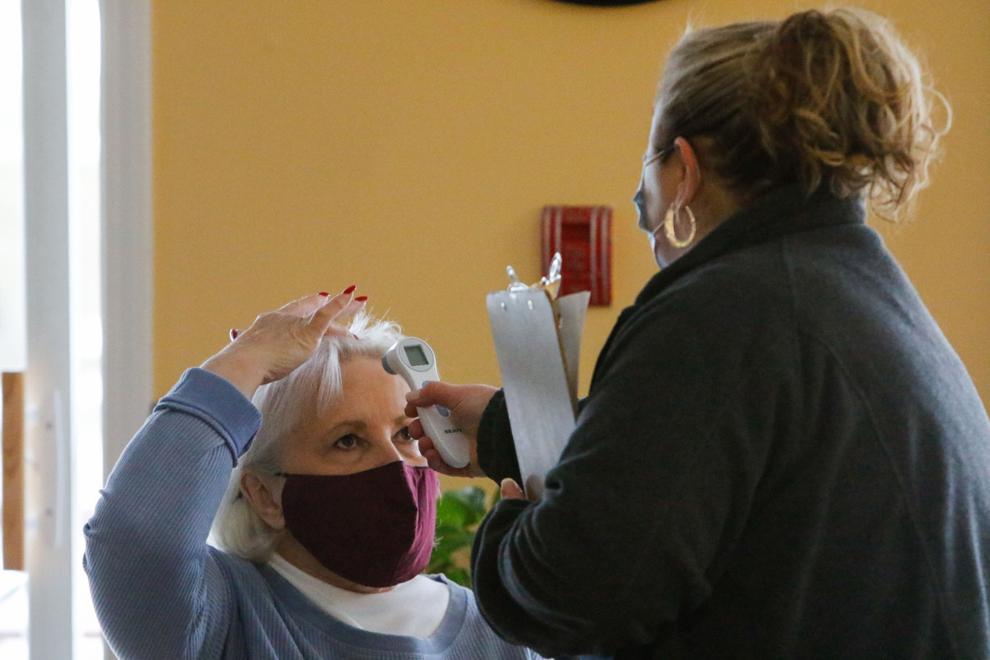 COVID-19 vaccine administered at AHEPA apartments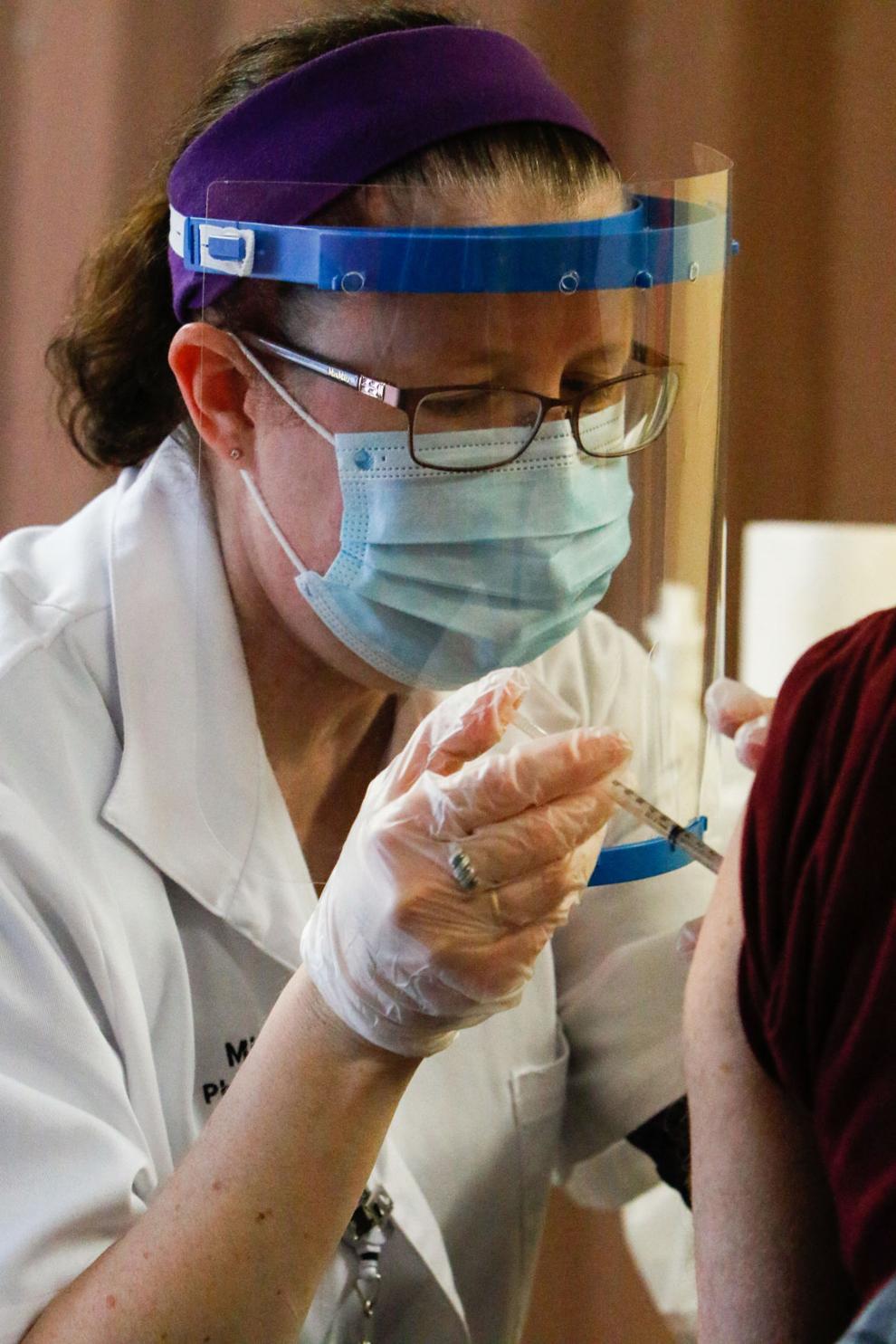 COVID-19 vaccine administered at AHEPA apartments