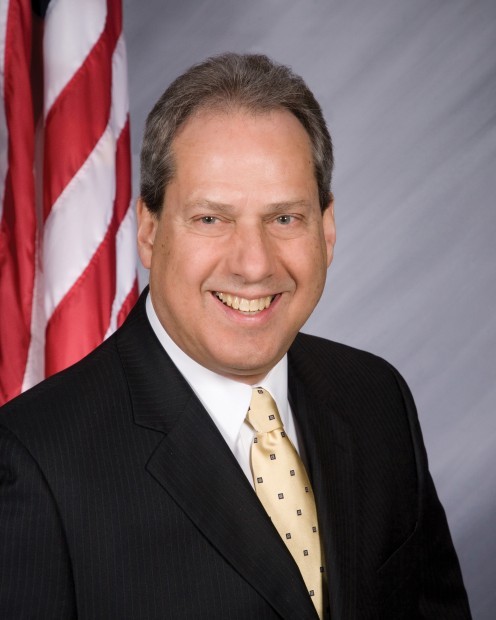 INDIANAPOLIS | When the U.S. Supreme Court in 1958 explicitly struck down nullification, the theory that states can declare federal laws unconstitutional and ignore them, the court warned state legislators that endorsing nullification violates their oath to support and defend the U.S. Constitution.
State Sen. Phil Boots, R-Crawfordsville, doesn't care.
"I think our state's rights have been illegitimately violated by the federal government and I think it's something that we need to address," Boots said. "Somebody at some point has to take a stand. We have to stand up for what the Constitution says and right now, no one is doing that."
Boots is sponsor of Senate Bill 230, which authorizes the Indiana General Assembly to declare federal laws unconstitutional. Any person caught implementing or enforcing a federal law declared void by Indiana would be guilty of a Class D felony, punishable by up to three years in prison.
The legislation specifically finds the 2010 Affordable Care Act, also known as Obamacare, exceeds the powers of the federal government and is therefore unenforceable in Indiana.
That contravenes a June 2012 U.S. Supreme Court ruling that Obamacare is constitutional.
"The Supreme Court is misinterpreting the Constitution," Boots said. "We've seen case after case after case of the federal government telling us what to do and I don't think they have the authority to do that."
Boots contends that states created the federal government and gave Congress a list of specific enumerated powers. He said any action taken by Congress is illegitimate if it's not on that list, and the states, not the Supreme Court, have the authority to determine the legitimacy of federal laws.
That argument for nullification has been made several times in U.S. history, most often by southern state lawmakers seeking to protect the institution of slavery prior to the Civil War and trying to prevent racial integration of public schools during the 20th century.
U.S. courts have repeatedly struck down state attempts to nullify federal law.
In the most significant ruling, Cooper v. Aaron (1958), the Supreme Court declared the supremacy clause of the U.S. Constitution makes nullification impossible, as federal law is always superior to state law.
In that decision, the nation's high court also instructed state lawmakers, like Boots, that refusing to accept the supremacy of federal law, and the authority of the Supreme Court to interpret it, is "war against the Constitution" and a violation of their oath to support America's primary governing document.
Boots, however, is unlikely to be punished by the Republican-controlled Senate.
Though Senate President David Long, R-Fort Wayne, has assigned Boots' legislation to the Rules Committee, where bills Long doesn't like typically go to die.
Boots said he'll ask Long to at least give his proposal a hearing.