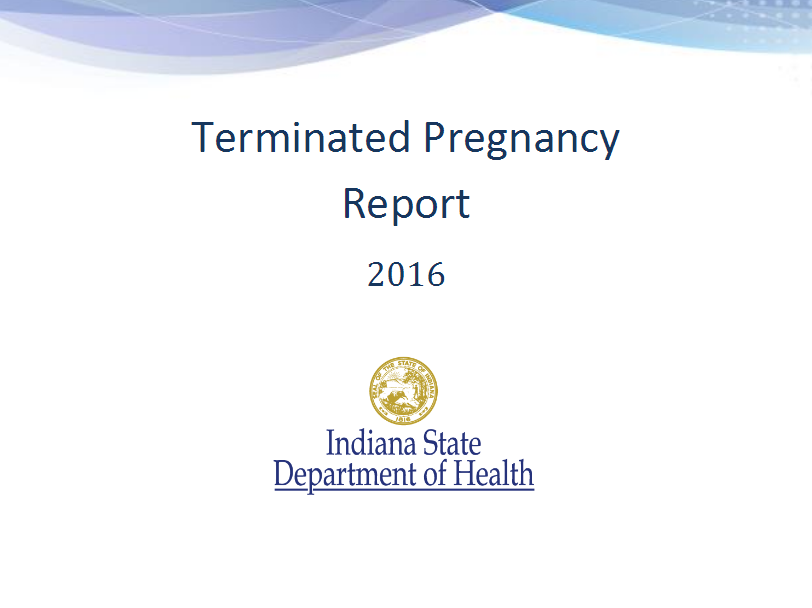 INDIANAPOLIS — The number of abortions performed last year in Indiana totaled 7,277, according to data recently released by the State Department of Public Health.
That was 8.5 percent fewer abortions than the 7,957 recorded in 2015, continuing an eight-year trend of annual declines in Indiana abortion procedures.
Hoosier women, coming from every one of the state's 92 counties, accounted for 6,767 abortions, or 93 percent. Residents of other states obtained 510 abortions at Indiana clinics.
The data show women in their 20s procured 4,397 abortions, or 60.4 percent of the state's total.
Women in their 30s had 25.9 percent of Indiana's abortions; those age 19 and younger, 10.6 percent; and age 40 and up, 3.1 percent.
Married women comprised 11.6 percent of the abortion tally. Women who previously had given birth to one or more children accounted for 61.6 percent of the state's abortions.
All but 22 terminations occurred prior to 13 weeks gestation. Nearly 4 out of 5 abortions were within two months of conception.
Last year's 1,919 pill-induced abortions was a slight drop from 2015, but non-surgical abortions remained about one-fourth of the total.
The majority of the state's abortions were obtained at three clinics and two hospitals in Indianapolis.
There were 1,278 abortions performed at the Planned Parenthood of Indiana and Kentucky location in Merrillville.