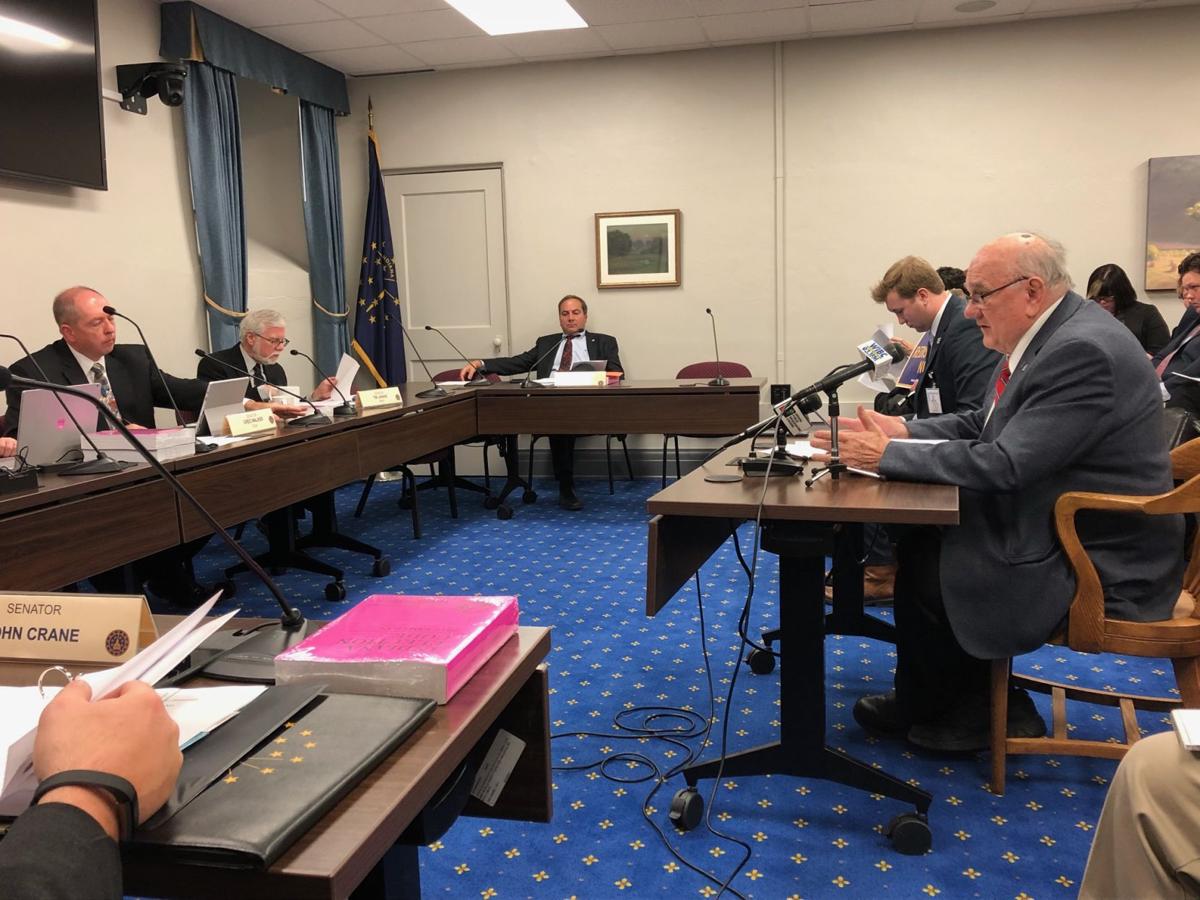 INDIANAPOLIS — Hoosiers soon may no longer need to cite a specific reason for voting by absentee ballot.
On Monday, state Sen. Frank Mrvan, D-Hammond, won unanimous approval from the Senate Elections Committee for his proposal allowing any registered voter to cast their ballot by mail prior to Election Day.
Current law requires voters identify one of 13 excuses for voting absentee, such as being out of town on Election Day, lacking transportation to the polls or observing a religious holiday.
Mrvan's Senate Bill 250 deletes the obligation that a voter explain why they want to cast their ballot absentee.
"I think the absentee ballot is very, very important, and we should broaden it so everybody has the opportunity and there's no excuse for anybody not to vote," Mrvan said.
The change would make absentee voting by mail similar to early voting, where no excuse is required to fill out your ballot in-person during the month prior to Election Day at the county clerk's office or a satellite voting site.
Elkhart County Clerk Wendy Hudson, a Republican, said the state county clerks association supports moving to no-excuse absentee voting — especially since the excuses only are logged, not actually verified.
"We feel that allowing more people to participate in absentee voting is going to be beneficial to everyone," Hudson said.
The measure, which now goes to the full Senate for a vote on whether to advance it to the House, also is supported by Republican Secretary of State Connie Lawson.
The Elections Committee separately gave its blessing Monday to Senate Bill 155, requiring that absentee ballots cast by Hoosiers who die between the day they vote and Election Day have their candidate choices counted in the official tally.
State law currently requires an absentee ballot be set aside if officials determine it was submitted by a recent decedent.
Get Election 2020 & Politics updates in your inbox!
Keep up on the latest in national and local politics as Election 2020 comes into focus.