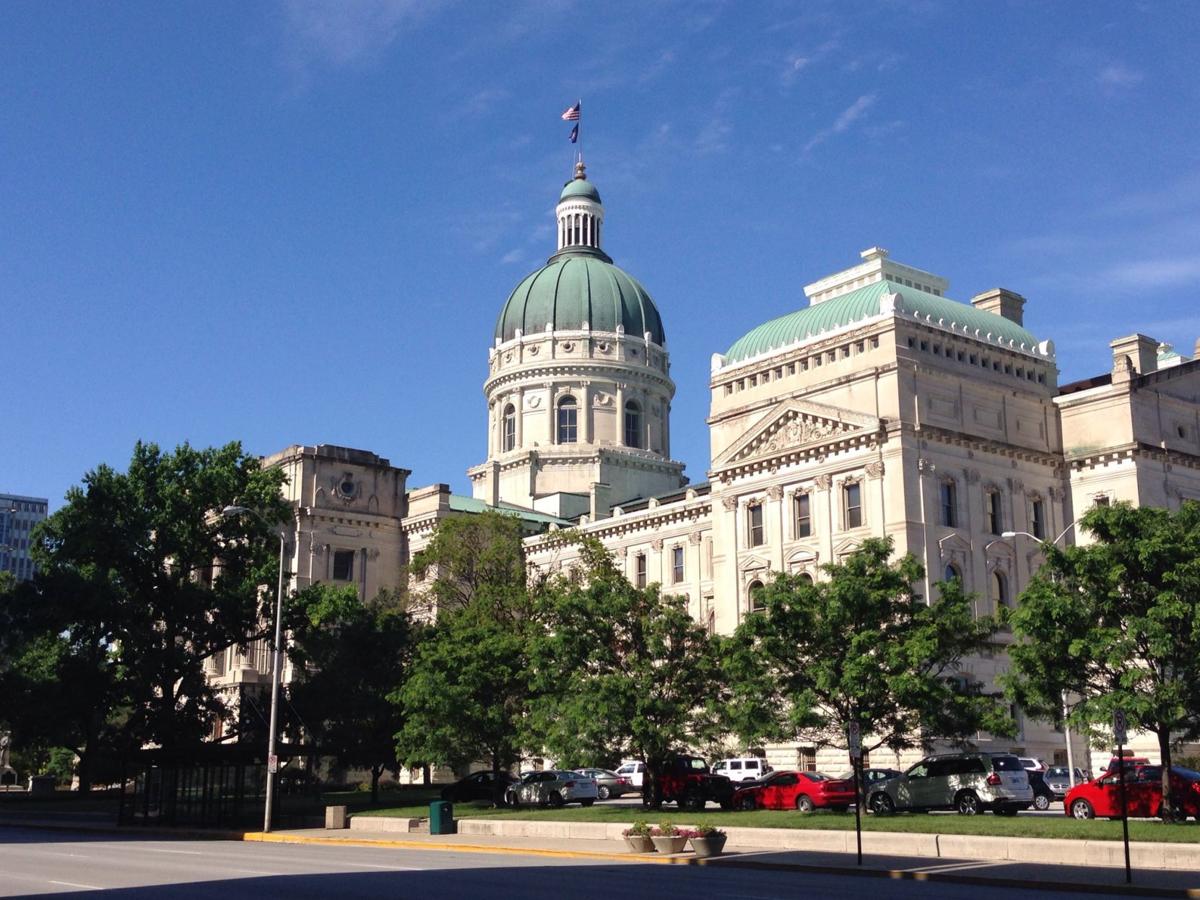 State government spent $410.5 million less than it took in during the 2019 budget year that ended June 30, prompting Gov. Eric Holcomb to decide to use the extra funds to pay cash for several major building projects for which the state had planned to borrow.
Data released Thursday by State Auditor Tera Klutz shows Indiana collected $16.7 billion in taxes and fees over the past 12 months, and spent $16.3 billion providing services to the state's 6.7 million residents.
"By continuing to operate our state in a fiscally responsible manner, Indiana has maintained reasonable reserves while addressing some of our most important challenges," said Klutz, a Republican.
Adding in the 2018 budget surplus, Indiana now has an ongoing reserve balance of nearly $2.3 billion, or 14% of annual spending.
The Republican governor said he and the Republican leaders of the Indiana House and Senate agreed that a sufficient state reserve is $2 billion, or 12.2% of spending.
So Holcomb has decided to use the $300 million excess to pay directly for several one-time capital projects — none in Northwest Indiana.
They are $78 million to eliminate all stoplights and rail crossings on U.S. 31 between South Bend and Indianapolis; $73 million for a new veterinary medicine teaching hospital at Purdue University; $60 million for new facilities at Ball State University; $50 million to replace the State Fair's swine barn; and $30 million for a new main building at Ivy Tech Community College in Columbus.
"Paying for capital projects now maintains Indiana's low debt burden, avoids lease obligations over the next 25 years and leads to taxpayer savings of more than $100 million," Holcomb said.
State Rep. Greg Porter, D-Indianapolis, the top Democrat on the budget-writing House Ways and Means Committee, said it's curious to see Holcomb and GOP legislative leaders cheer Indiana's flush finances when they insisted in April that the state had no extra money to fund teacher pay raises or statewide pre-kindergarten.
"It is important to remember that the Republicans' top budget priority is maintaining a huge surplus," Porter said. "I think that they should be ashamed and embarrassed that they prize hoarding money over improving human infrastructure."