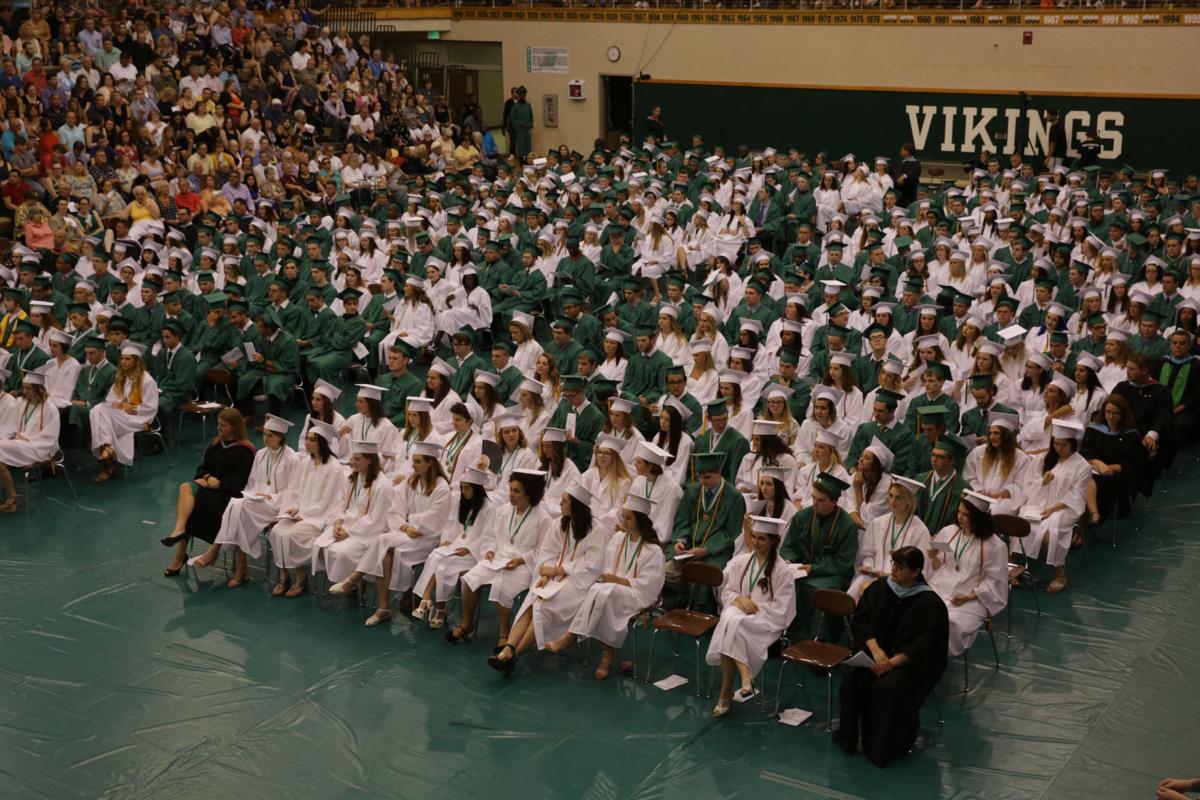 INDIANAPOLIS — Future Indiana high school students may be required to demonstrate work-ready skills and post-secondary education preparedness, in addition to completing an academic program, to earn their diplomas.
The Indiana Graduation Pathways Panel on Tuesday recommended the State Board of Education impose the additional graduation requirements to ensure the state has "an educated and talented workforce able not just to meet the needs of business and higher education, but able to succeed in all post-secondary endeavors."
Under the proposal, which would first apply to the 2023 graduating class, students would have numerous options to satisfy both the work-ready and post-secondary components.
For work-ready, students would have to participate in either project-, service- or work-based learning, within or outside the classroom, designed to develop the knowledge and skills that the state's employers say they want their workers to have.
That could include completing a course capstone or long-term research project; "meaningful" volunteering or civic engagement; participating in co-curricular or extra-curricular activities, including high school sports; employment training through an internship; or working at an after-school job.
For post-secondary, students either would complete an honors diploma; receive a to-be-determined score on the ACT, SAT or military readiness exams; achieve a "C" average in at least three Advanced Placement and similar high-level classes, or career education courses; participate in a formal apprenticeship program; or earn an industry-recognized credential.
The panel did not decide who would pay for student participation in apprenticeship and other job skills programs, or whether any special accommodations will be made available so disabled and low-achieving students still can earn high school diplomas.
Jennifer McCormick, the Republican state superintendent of public instruction, said she's concerned there are too many unknowns with the proposed requirements, particularly in terms of capacity, and officials owe it to Hoosier children to get it right before moving ahead.
"You don't want to create a state that is a dropout factory," McCormick said. "It doesn't help communities, it doesn't help the state as a whole and it certainly doesn't help students."
McCormick said she especially wants to avoid the experience of Ohio, where lawmakers recently had to ease the state's graduation pathways requirements when it appeared that one-third of the class of 2018 would not graduate.
"I just am worried about setting us up for failure," she said.
The State Board of Education, led by McCormick, discussed the panel's recommendation Tuesday during a work session.
It has not set a date for final approval of the new requirements.