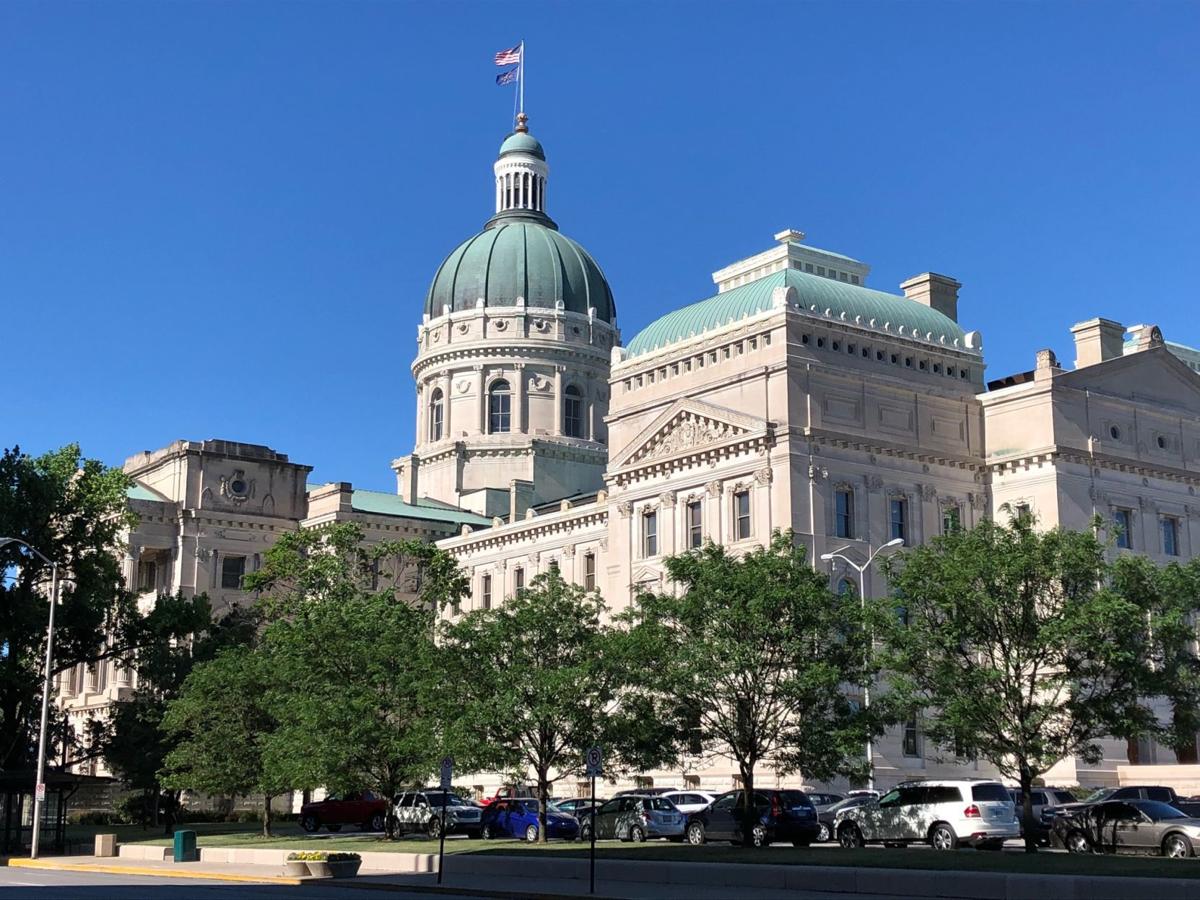 INDIANAPOLIS — House Democratic Leader Terry Goodin, D-Austin, is calling on the General Assembly to establish a permanent school safety commission following the May 25 suburban Indianapolis middle school shooting that injured a student and a teacher.
In a letter sent to the Legislative Council, Goodin said it's imperative that state lawmakers take the lead in addressing school safety by being prepared to enact bipartisan initiatives that "ensure our schools are truly safe havens," when the General Assembly begins meeting in January.
"This should be a wake-up call for the leaders of Indiana to do more," Goodin said. "Even though our state is on the leading edge in the nation in regards to school safety, we still need to do more."
Goodin envisions the commission would meet every summer, beginning this year, to review the latest school safety threats and potential remedies, and include more than just state legislators in the discussion.
He said law enforcement, educators, parents, students, safety experts and Hoosier taxpayers also should serve on the panel.
"We should be willing to listen to all thoughts and ideas, no matter how complicated, controversial or mundane," he said.
Goodin, who is superintendent of southeast Indiana's Crothersville Community Schools when he's not working at the Statehouse, said there's no reason why the commission can't develop "thorough and realistic plans ready to go by the time the Legislature reconvenes" for the 2019 budget session.
"I feel it is time to take this challenge to the next level," he said.
Establishing a school safety commission through the Legislative Council requires approval by three of the four Democratic and Republican leaders in the House and Senate.
The Legislative Council chairman, House Speaker Brian Bosma, R-Indianapolis, has yet to respond to Goodin's letter.
However, based on past practice, Bosma is likely to wait for the two state school safety studies already underway to be completed before deciding whether there is a continuing need for a permanent school safety commission.
At the direction of Republican Gov. Eric Holcomb, the Indiana Department of Homeland Security and the Indiana Department of Education are jointly working to devise, by Aug. 1, a comprehensive set of safety recommendations for local school corporations to consider implementing before classes resume after summer break.
Similarly, House Enrolled Act 1230, approved at the May 14 General Assembly special session, requires the Indiana Secured School Safety Board to compile a report by Dec. 1 that provides an overview of school safety across the state and makes recommendations to improve safety in elementary and high schools.
The school safety board since 2013 has been allocated state tax revenue that it's used to provide more than $39 million in matching grants to Indiana school corporations for building security improvements and to hire local police to work as school resource officers.
Indiana also is one of just two states in the country that requires a school safety specialist be employed by each school corporation and mandates that every public school building have a regularly updated, state audited safety plan.
See the various measures Gov. Eric Holcomb has signed into law