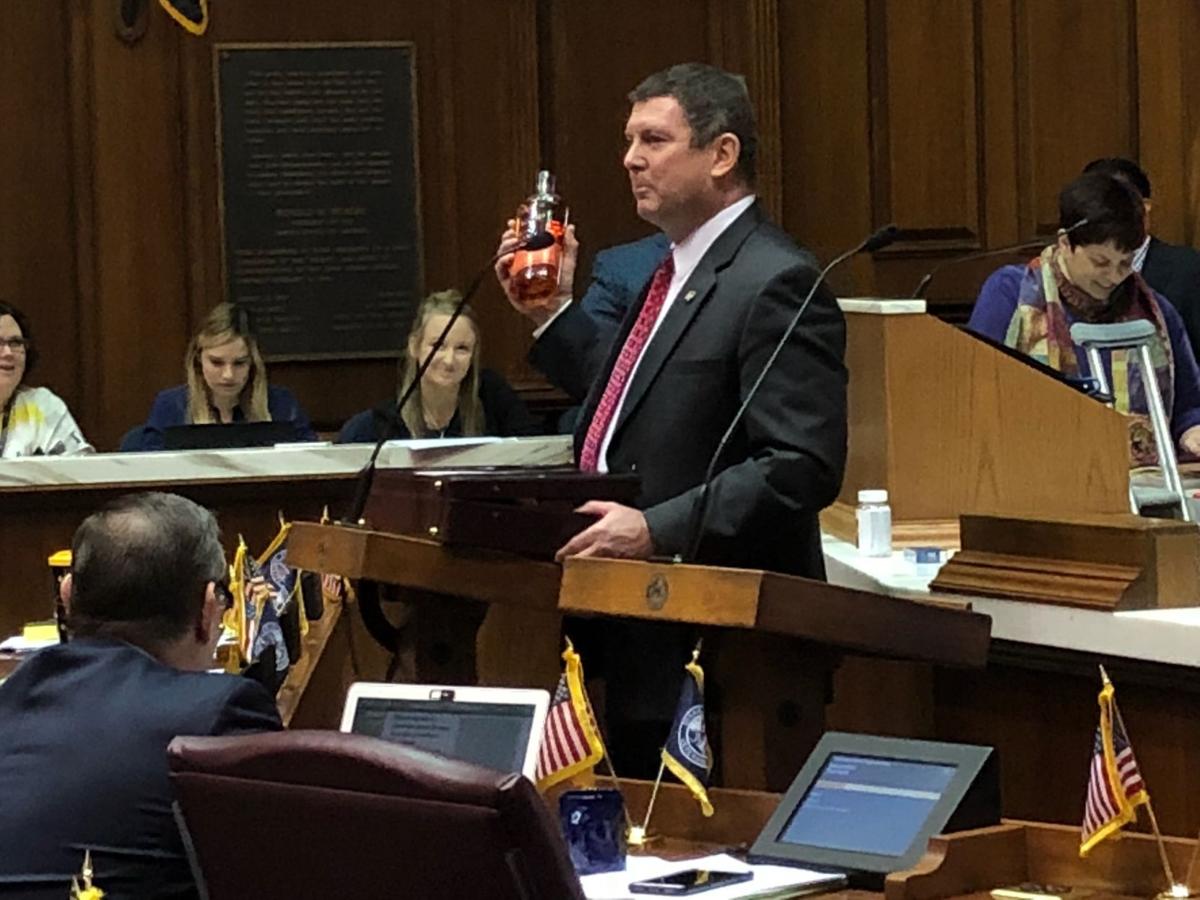 INDIANAPOLIS — The tide appears to be turning on marijuana policy at the Indiana Statehouse.
On Thursday, state representatives voted 94-0 to recommend a legislative study committee be tasked this summer with examining what it would take to legalize medicinal marijuana in the Hoosier state.
House Resolution 2 affirms there is science-based evidence showing marijuana may have medically useful applications, and its current status as a federal Class I controlled substance is preventing ill Hoosiers from legally accessing a drug that could significantly improve their quality of life.
"This is something that all Hoosiers have said it's time to move forward on. ... It's the right time to do this," said state Rep. Matt Lehman, R-Berne, floor leader for the House Republican supermajority and the resolution's sponsor.
State Rep. Jim Lucas, R-Seymour, who is shepherding a separate proposal to legalize the marijuana-derived cannabidiol, or CBD oil, said there's no reason why Indiana lawmakers also shouldn't look into the medicinal applications of marijuana itself.
"I've talked to literally hundreds, if not thousands, of people through social media, through phone calls, through travels, people that have been helped by CBD oil and medical cannabis," Lucas said.
"It tears my heart apart to have good, honest Hoosiers coming into my business with tears in their eyes because they're tired of feeling like a criminal for taking something that makes them feel better."
Lucas then alternately held up a bottle of aspirin, a pack of cigarettes and a bottle of whiskey to make the point that each of them are annually responsible for more Hoosier deaths than marijuana, and yet all three are legal, plant-based products regulated by the state.
"I'm not up here to sell cannabis as being the be-all end-all, or the magic bullet that will take care of everything. It's not," Lucas said. "Like anything else it works for some, it doesn't work for others.
"But why we're seeing this snowball effect of other states adopting it is because they're realizing and they're experiencing that, hey, it's not the boogeyman."
Not all Hoosier Republicans concur with that position.
Attorney General Curtis Hill recently declared that he opposes legalizing marijuana for any purpose because it "to put it bluntly, makes people do stupid things."
"With regard to marijuana, we all hope for FDA-approved medicines that utilize whatever legitimate benefits this plant might offer civilization. Such a process is different from simply labeling dope as 'medicinal' in order to assuage our collective conscience," Hill said.
The meeting dates and membership of the study committee recommended by the House resolution will be determined, likely in May or June, through a joint decision of the Republican and Democratic leaders in the Indiana House and Senate.
Get Government & Politics updates in your inbox!
Stay up-to-date on the latest in local and national government and political topics with our newsletter.