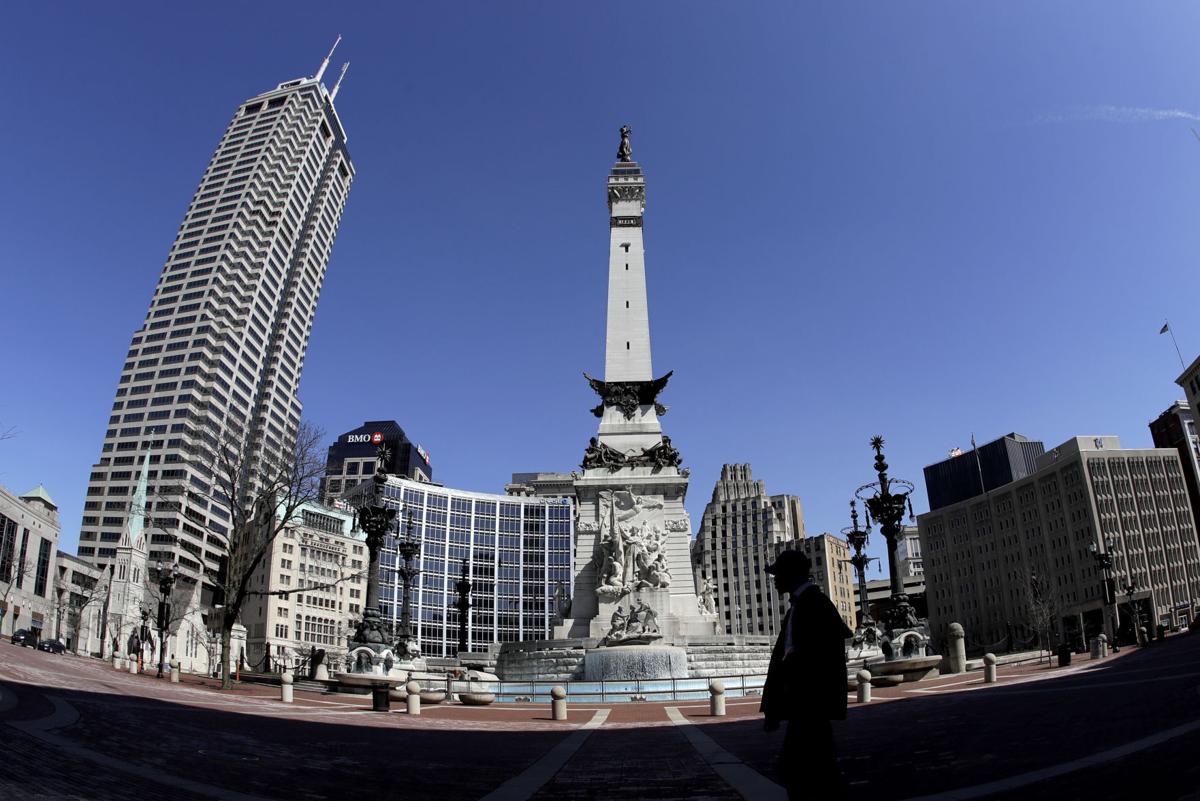 The Indiana General Assembly is poised to direct local law enforcement agencies to prioritize preventing vandalism or destruction of monuments during periods of civil unrest, ahead of preserving lives or protecting residential and business properties.
Senate Bill 187 would make it the policy of the state of Indiana to withhold state appropriations from counties, cities and towns that fail to protect public monuments, memorials and statutes amid violence, rioting or other illegal activity.
State Sen. Eric Koch, R-Bedford, the sponsor, acknowledged Tuesday to the House Committee on Veterans Affairs and Public Safety the idea for the measure stemmed from last summer's destructive protests in Indianapolis following the police killing of George Floyd in Minneapolis, Minnesota.
But Koch explained the proposal, if enacted, would apply to any monument damage attributable to any civil unrest and not single out any particular group of protesters.
"These are structures that have very special meaning and purpose, and the policy behind this bill is to give them the protection they are due," Koch said.
The legislation does not define what constitutes a protected "monument, memorial, statue, or other commemorative property." It says both "private or government" monuments are entitled to protection, along with the Indiana Statehouse and adjacent state office buildings.
In addition, the measure declares it to be state policy to prosecute "to the fullest extent permitted" any person who "damages, defaces or destroys religious property," which also is not defined.
'Emergencies' allowed
Koch insisted a locality that had a good-faith reason for opting not to protect monuments, "particularly in a time of emergency," would not be penalized for that decision.
However, the legislation explicitly establishes a state policy denying money appropriated by the Legislature to localities "that have failed to protect public monuments, memorials and statues from destruction or vandalism" — without exception.
Ironically, since most local government spending goes toward law enforcement, individuals who support the "defund the police" movement could surreptitiously get the Republican-controlled General Assembly to do the defunding for them by spray painting a few monuments, if this proposal becomes law.
The measure is opposed by the Indiana Public Defender Council. Assistant Executive Director Michael Moore said while he understands the interest in protecting monuments, he believes state lawmakers perhaps should instead apply that zeal to sanctioning localities that fail to enforce civil rights laws.
"We're concerned about the tone that this legislation has, prioritizing monuments and things over people," Moore said.
The proposal nevertheless was approved 13-0 by the committee and now advances to the House Committee on Courts and Criminal Law for possible revision and a vote on moving it closer to becoming law.
It was endorsed 41-6 by the Senate with zero debate last month prior to final passage.
COVID-19: Hoosiers We've Lost