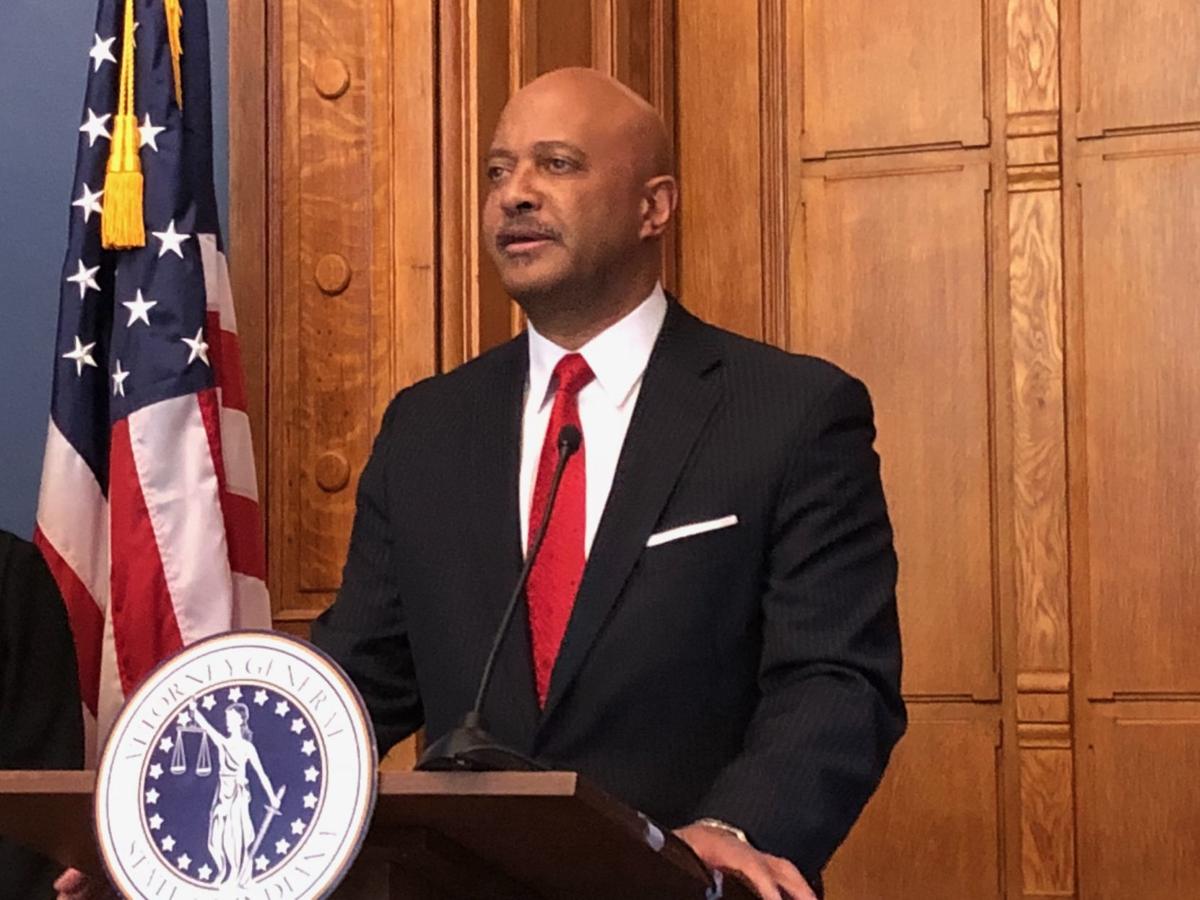 Attorney General Curtis Hill Jr. is not immediately appealing a federal judge's order that blocked a new Indiana abortion restriction from taking effect.
The Republican said Wednesday that instead of asking the 7th U.S. Circuit Court of Appeals in Chicago to overturn the temporary injunction issued June 28 by U.S. District Judge Sarah Evans Barker, Hill will focus on establishing the constitutionality of the restriction at the trial court level.
House Enrolled Act 1211 prohibits dilation and evacuation abortions, which the law calls "dismemberment abortion," except when a woman otherwise would suffer "substantial and irreversible physical impairment of a major bodily function."
The procedure is considered by the American College of Obstetricians and Gynecologists to be the safest method for completing an abortion after 13 weeks of pregnancy. It was used in Indiana 11 times in 2018 out of 8,037 total abortions, according to state records.
Barker, an appointee of President Ronald Reagan, concluded in his 53-page ruling that the restriction is an unconstitutional burden on a woman's right to abortion.
Barker said the law, approved in April by the Republican-controlled General Assembly and enacted by Republican Gov. Eric Holcomb, "prohibits physicians from utilizing the most common, safest, often most cost effective, and best understood method of second trimester abortion."
She said if the law were to take effect, Hoosier women would be subject to alternatives "that are medically riskier, more costly, less reliable, and in some instances simply unavailable, while accomplishing little more than expressing hostility towards the constitutionally fundamental right of women to control their own reproductive lives."
Hill insisted that he remains "committed to protecting the value and dignity of fetal life by defending Indiana's law banning this brutal and inhumane procedure."
"At this juncture, I believe our best path forward in this case is to proceed to summary judgment as we continue to gather evidence and formulate strategy."
Federal courts repeatedly have struck down similar restrictions enacted by other states.
In June, the U.S. Supreme Court turned away Alabama's request to allow its statute to take effect.