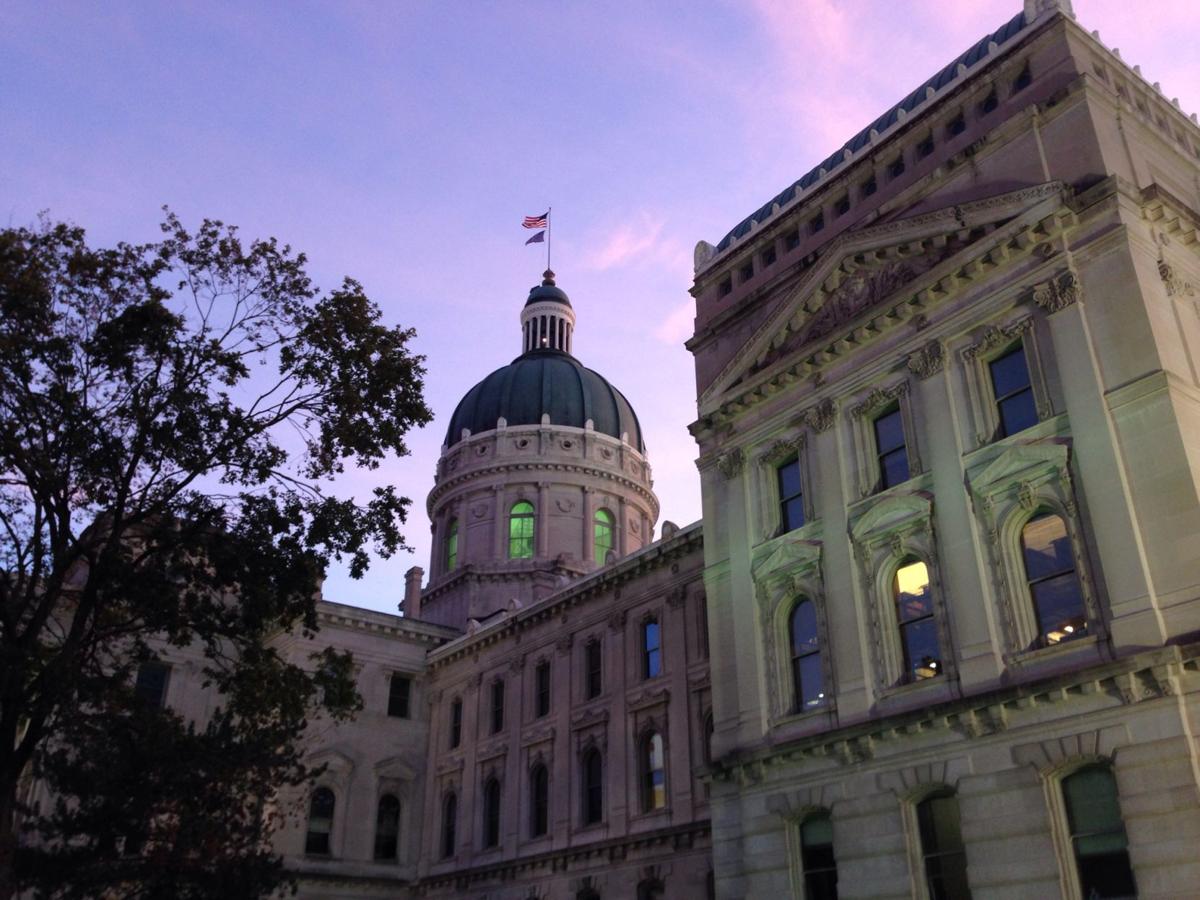 INDIANAPOLIS — When a federal judge recently struck down portions of a 2016 Indiana law limiting the right to abortion, she also set the stage for another six-figure state payment to the Indiana chapter of the American Civil Liberties Union.
The exact amount Hoosier taxpayers will send to the ACLU to cover attorneys' fees for its most recent constitutional challenge on behalf of Planned Parenthood of Indiana and Kentucky likely won't be determined until the appeal promised by Republican Attorney General Curtis Hill is concluded.
But a review of state auditor records by The Times Media Co. found that Indiana already has shelled out $2,831,532.99 in legal fees to the ACLU since 2011, including $302,889.87 during the 2017 budget year, $668,385.13 in 2016, and $433,675.92 in 2015.
Federal law allows judges to require the government to pay a plaintiff's legal fees in some civil rights cases as an incentive to challenge potentially unconstitutional statutes, while also deterring frivolous lawsuits, since only successful litigants are eligible for payment.
In recent years, the Indiana ACLU has been successful getting, in particular, abortion restrictions enacted by the Republican-controlled General Assembly and the state's Republican governors struck down in federal court.
The ACLU also prevailed last year on behalf of Exodus Refugee Immigration Inc., when then-Gov. Mike Pence, now vice president of the United States, attempted to bar Syrian refugees legally present in the United States from entering Indiana.
Ken Falk, Indiana ACLU legal director, laughed off the suggestion that the state is the largest donor to the Indiana ACLU.
"But in terms of what government entity (in the state) pays the most in attorneys' fees? It clearly is the state of Indiana," Falk said.
Successful challenges elsewhere
Hoosiers aren't alone in having to pay the lawyers who successfully challenge civil rights infringements.
Cook County, Illinois, agreed in 2013 to pay $646,000 to cover the ACLU's legal fees after a lawsuit filed by the organization prompted a federal judge and appellate court to strike down a state law, that was defended by the county, which barred individuals from audio-recording their encounters with on-duty police officers.
In June, Kentucky was ordered to pay $220,000 in ACLU attorneys' fees for a lawsuit spurred by a county clerk who refused to issue a marriage license to a same-sex couple after the U.S. Supreme Court legalized gay marriage nationwide in 2015.
Similar state efforts opposing gay marriage cost Michigan $1.9 million for plaintiff legal fees, Pennsylvania $1.5 million, Wisconsin $1.05 million, Virginia $520,000 and Florida $493,000.
The national ACLU office did not respond to a request for comment on how Indiana's legal-fees tab compares to other states. But the ACLU's most recent annual report shows the group collected $5,422,660 in legal fees during 2016, and $3,842,201 in 2015.
Hoosier lawmakers had no doubt, even as they debated the 2016 abortion proposal, that House Enrolled Act 1337 would end up in court, just as similar Indiana abortion measures have in prior years.
In fact, some legislators said they were hoping the latest statute would set a precedent for new limits on abortion access en route to eliminating abortion in Indiana altogether.
The Pence-enacted law prohibited a woman from obtaining an abortion if the decision to terminate her pregnancy was based on a diagnosis, or potential diagnosis, of fetal disability or abnormality, or due to the race, color, national origin, ancestry or sex of the fetus.
It also required abortion providers to ensure fetal remains not claimed by abortion patients were buried or cremated similar to dead bodies, rather than incinerated through sanitary medical waste disposal.
U.S. Judge Tanya Walton Pratt struck down the first component because she said the Supreme Court repeatedly has ruled that women have the freedom to choose abortion prior to fetal viability, for any reason, or no reason at all.
She concluded the second provision also failed to pass constitutional muster, because the state does not have a legitimate interest in mandating fetal remains be treated the same as other human remains, since the high court has made clear that a fetus is not a person.
Indiana's attorney general said he was disappointed by the judge's decision and vowed to appeal her ruling to the 7th U.S. Circuit Court of Appeals in Chicago.
"This state has a compelling interest in protecting the dignity of the unborn and in ensuring they are not selected for termination simply because they lack preferred physical characteristics," Hill said.
Falk, of the Indiana ACLU, refused to criticize Hill's decision to appeal, since Falk said it is the right of every litigant to seek appellate review.
But Falk also said it is obvious that "this law was a frontal assault on law that has existed firmly in the Supreme Court since 1973."
"The Legislature is free to do what the Legislature does. But legislators took an oath, like I did, to uphold the Constitution and the laws of the United States," Falk said. "I would hope that they try and figure out what the Constitution says in this regard."
Hill believes that as attorney general he has an obligation to defend laws enacted by the General Assembly when they are challenged in court.
"The law reflects the collective will of the people, and as a representative of the people, I have a duty to protect the law from anyone who would seek to undermine the will of the people," he said.
Hill also indicated that his office works proactively with legislators to "enact strong, constitutionally sound laws from their very inception."
Falk remains skeptical that Hoosier lawmakers will quit seeking to limit the right to abortion any time soon, and correspondingly shut off the legal fees Indiana pays to the ACLU.
"Although I'm an optimistic person, and I would like to say I hope that this ends the state's efforts in this regard, I am not that optimistic — so we'll have to see what future legislative sessions bring," he said.