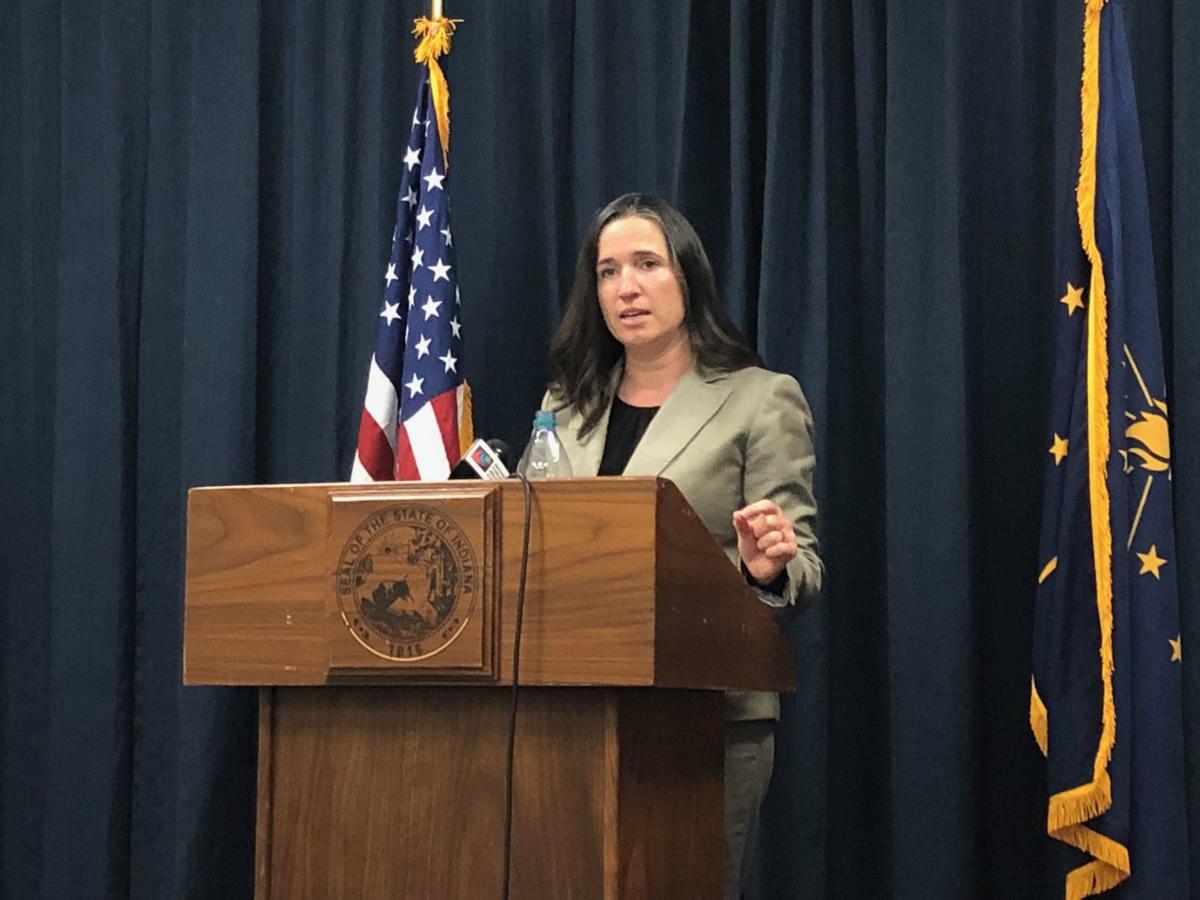 INDIANAPOLIS — State government spent $100.4 million less than it took in during the 2018 budget year that ended June 30, even after Gov. Eric Holcomb funneled $327.1 million in additional funds to the Department of Child Services.
Data released Thursday by State Auditor Tera Klutz shows Indiana collected $15.8 billion in taxes and fees over the past 12 months, and spent $15.7 billion providing services to the state's 6.6 million residents.
"As the state's chief financial officer, I am pleased to report that Indiana remains financially strong," said Klutz, a Republican.
Adding in the 2018 budget surplus, Indiana now has an ongoing budget reserve of nearly $1.8 billion, or 11.3 percent of annual spending.
The state's four reserve funds are projected to grow by a combined $75.6 million over the next 12 months to equal 11.5 percent of state spending by the end of the 2019 budget year.
Micah Vincent, director of the Indiana Office of Management and Budget, said that reserve amount is preferred by the three major credit rating agencies, all of which have awarded Indiana their highest-possible "AAA" designation.
He said it's also a vital cushion if an economic downturn reduces sales and individual income tax collections, which make up about 85 percent of state general fund revenue.
"A downturn in the economy is the worst time to be cutting critical services or increasing taxes," Vincent said.
"Having a healthy reserve allows us to maintain the financial flexibility to be able to address things as they come."
In the just-completed budget year, the major unexpected expense was the Department of Child Services and its significant caseload bump, due in part to the effects of the opioid drug abuse crisis on families throughout the state.
Vincent explained that repurposed federal welfare funds indirectly covered most of the additional DCS expense.
He noted the state was able to act quickly to address the department's funding needs because it had ready cash on hand.
"This is why we do it," Vincent said. "We want to be proactive ahead of time. We want to be able to plan looking forward."
The Republican governor said ending the 2018 budget year with a sizable annual surplus was a "tremendous achievement" in light of the extra DCS spending.
"Looking ahead to the upcoming budget year, we must remain vigilant and manage state resources carefully to maintain our position as the fiscal envy of the nation," Holcomb said.