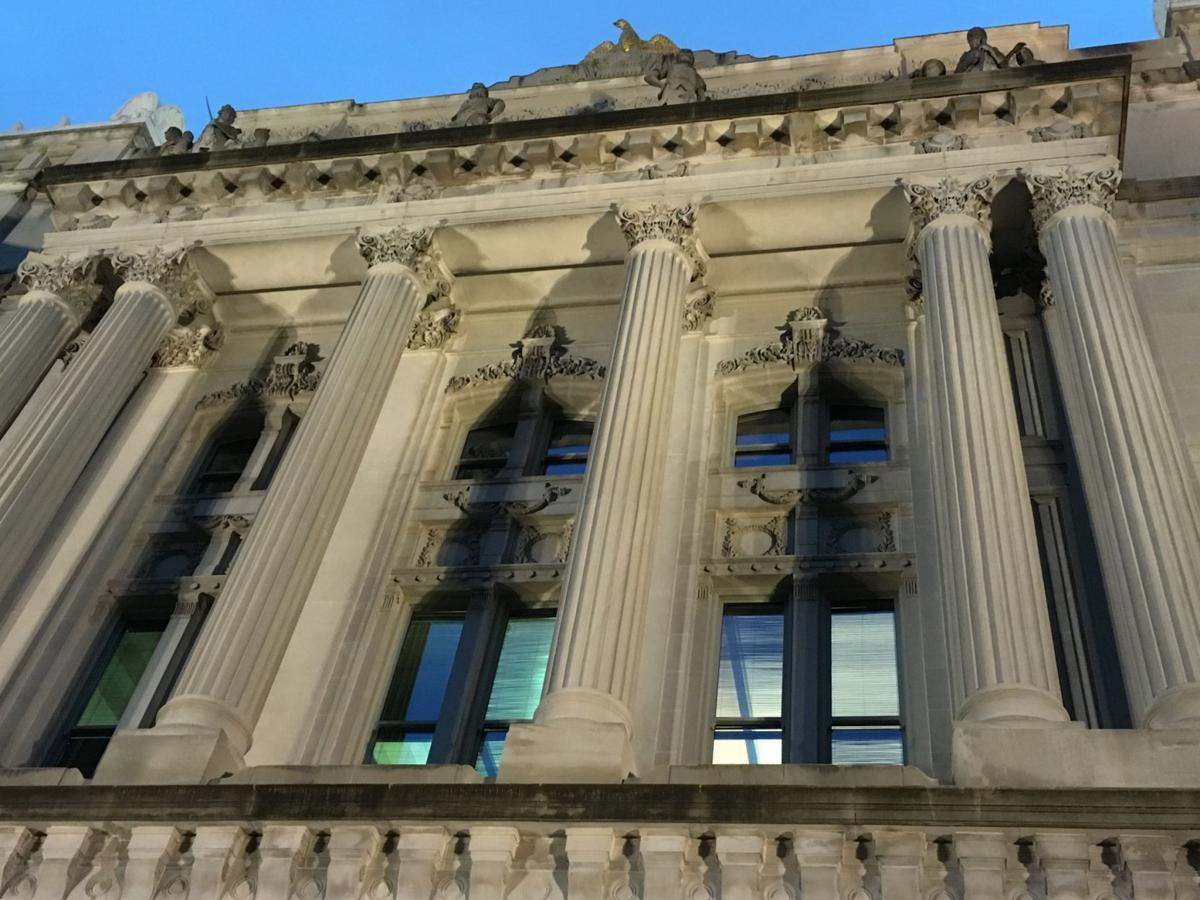 INDIANAPOLIS — The state ended its 2016 budget year on June 30 with $2.24 billion in the bank — the largest reserve balance in Indiana history.
That money is not just unspent appropriations, though $103.3 million mostly in surplus funds that state agencies didn't use last year got added to the reserve, but cash built up over many years to cushion against steep spending reductions if revenue falters during a recession or to cover an unexpected major expense.
"It's important for our state government to maintain strong reserve funds so that we can protect schools, roads, public safety and other essential services from budget cuts in the event of an economic downturn," said state Sen. Brandt Hershman, R-Buck Creek, chairman of the Senate Tax and Fiscal Policy Committee.
The $2.24 billion is equivalent to 14.2 percent of planned 2017 spending, or enough money to keep state government operating as usual for 52 days in the unlikely event that no revenue comes in during that period.
While the state's budget reserve typically is written and spoken about as a single entity it's actually held in four separate accounts, with different rules for how the funds grow and how the money they contain can be spent.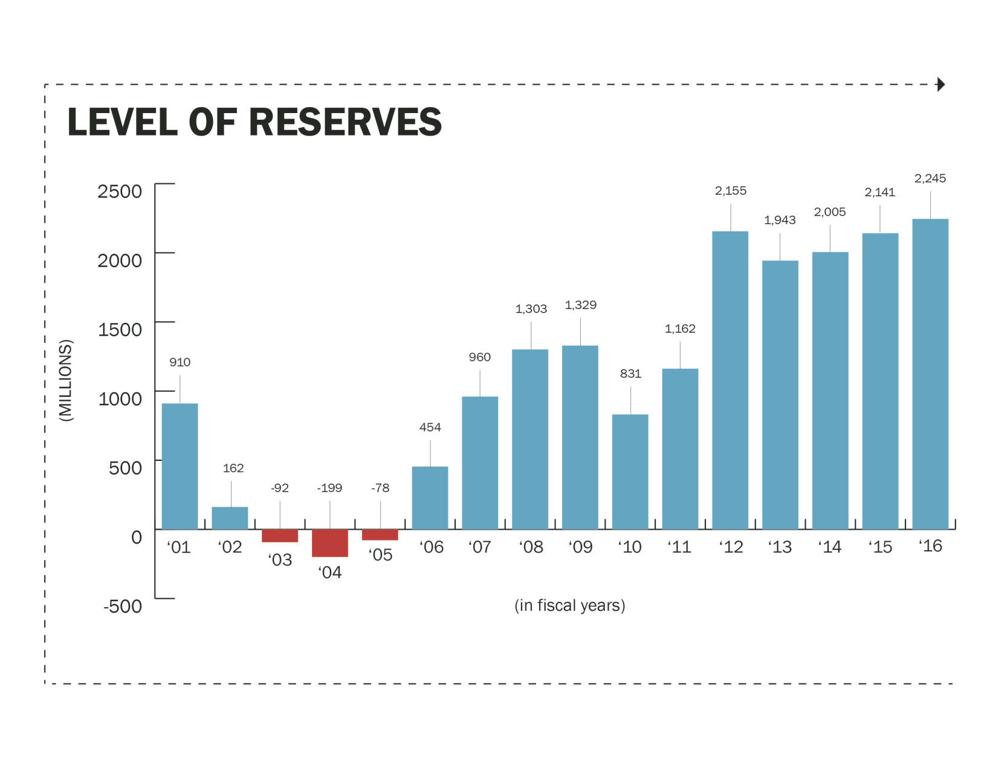 The most flexible account is the General Fund Reserve. It totaled $776.3 million on June 30.
Because the General Fund is the state's primary checking account that pays for nearly all state spending, including education, health care, infrastructure and even the paperclips used in the governor's office, its reserve funds can be used for any state need.
In fact, lawmakers earlier this year decided to pull $428 million from the General Fund Reserve to spend on state and local road and bridge improvements, starting July 1.
Hershman, who represents a portion of Jasper County, said one benefit of a well-stocked reserve fund is being able to "put excess reserves to good use when Indiana has pressing needs," like infrastructure.
In contrast, the money in the State Tuition Reserve ($345.9 million) and the Medicaid Reserve ($577.6 million) is there to ensure that Indiana can meet its two largest spending categories, school aid and health care payments, without delay, even if state revenue unexpectedly declines.
For example, during the 2008-09 Great Recession, the State Tuition Reserve grew to $941 million after then-Gov. Mitch Daniels used $610 million in federal stimulus funds to replace a monthly state payment to local schools and instead deposited the state school funds in the tuition reserve.
That stimulus switcheroo didn't increase education spending as the federal government intended, but did enable Daniels during the next budget year to impose a smaller than otherwise required cut to school funding as tax collections cratered with more than 10 percent of Hoosiers out of work.
Similarly, in 2012, state lawmakers began significantly building up the Medicaid Reserve, as a hedge against unexpected Obamacare expenses, by fully funding overestimated state Medicaid costs and depositing the excess in the reserve.
Ironically, the costs of Medicaid expansion under the Affordable Care Act, implemented as Healthy Indiana Plan 2.0, and other state Obamacare expenses have come in way below the initial predictions and the Medicaid Reserve balance has not been needed.
The state's fourth reserve account officially is called The Counter-Cyclical Revenue and Economic Stabilization Fund, but it's better known as the Rainy Day Fund.
State law requires money be taken from the General Fund and deposited in the Rainy Day Fund any year when Hoosier incomes grow.
In an economic downturn, the Rainy Day Fund returns that money to the General Fund to cover state expenses.
During the 2016 budget year, $165.5 million was added to the Rainy Day Fund, which now totals $544.6 million — the highest amount in state history and a remarkable turnabout from the depths of the recession in June 2010 when its balance was $0.
"These kinds of numbers ... do not come about by accident or luck or magic. They are planned results of careful and conservative fiscal management," said Lt. Gov. Eric Holcomb, Republican nominee for governor.
Holcomb announced last month that nearly all state agencies will hold back 3 percent of their appropriations during the 2017 budget year, which he dubbed a "smart, responsible reversion target," to ensure Indiana continues living within its means and preserves its top credit rating.
Former House Speaker John Gregg, Democratic nominee for governor, agreed that Indiana must have a strong budget reserve, though spokesman Jeff Harris said Gregg wants to be sure the state isn't neglecting pressing needs just to have a big bank balance.