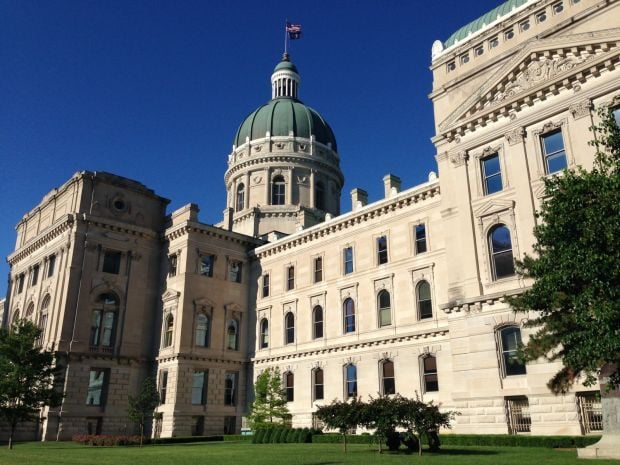 INDIANAPOLIS — Hoosiers enjoy the most effective state government in the nation, but Indiana badly lags other states on numerous significant quality-of-life measures.
U.S. News and World Report last week issued its first Best States ratings using the vast databases of the McKinsey and Co. Leading States Index to evaluate the 50 states across 68 different metrics.
Indiana government earned the top ranking due largely to its budget stability, spending transparency and use of technology to make state data widely available — three policies that new Republican Gov. Eric Holcomb said he plans to maintain.
"Strong leadership over the last 12 years has made our government efficient and our fiscal position healthy and solid," Holcomb said. "As our state enters its third century, it's my goal to continue this success and elevate our position on all fronts to take Indiana to the next level."
In contrast, Illinois government ranked 47th for effectiveness, mostly as a result of the state's worst-in-the-nation budget mess.
On other key measures, Indiana came in above average at 4th for economic opportunity, 8th for cost of living, 11th for elementary and high school education, 16th for low energy costs, 17th for employment and 20th for infrastructure.
"With a strong fiscal foundation, Indiana has consistently been in the national spotlight for its outstanding business climate, resulting in record job creation and more Hoosiers working than ever before," said House Speaker Brian Bosma, R-Indianapolis.
At the same time, Indiana was among the worst states in the country for household income (35th), obesity (36th), preschool enrollment (38th), health care (41st), infant mortality (42nd), entrepreneurship (44th) and higher education (47th).
State Rep. Greg Porter, D-Indianapolis, the House Democratic budget chief, said he's disappointed the Republican-controlled General Assembly seems uninterested in addressing these low quality-of-life rankings as it develops the state's two-year spending plan.
"(The GOP budget) doesn't go far in helping fund programs and services that help millions of Hoosiers," Porter said. "What matters more than anything else is keeping our budget surpluses at impossibly high figures, no matter if it means that critical programs suffer."
House Democratic Leader Scott Pelath, D-Michigan City, also criticized Statehouse Republicans for recently voting to impose higher fuel taxes, vehicle fees and highway tolls on ordinary Hoosiers, all the while continuing to annually reduce the corporate income tax rate through 2021.
"I don't think Ronald Reagan would recognize the Republican Party of today in Indiana," Pelath said.
Overall, U.S. News rated Indiana the 22nd best state in the country, Illinois was 29th and Michigan 33rd.
The top five states were Massachusetts, New Hampshire, Minnesota, North Dakota and Washington.
The lowest-rated states were Louisiana, Mississippi, Arkansas, Alabama and New Mexico.